Instagram:
@tgpaterson
Website:
www.thomaspaterson.com
1. What's your story? Where are you from?
I'm Thomas Paterson and I am an illustrator from the small seaside town of Lyme Regis! I work mainly in the editorial field of Illustration for clients like the New York Times and the Wall Street Journal.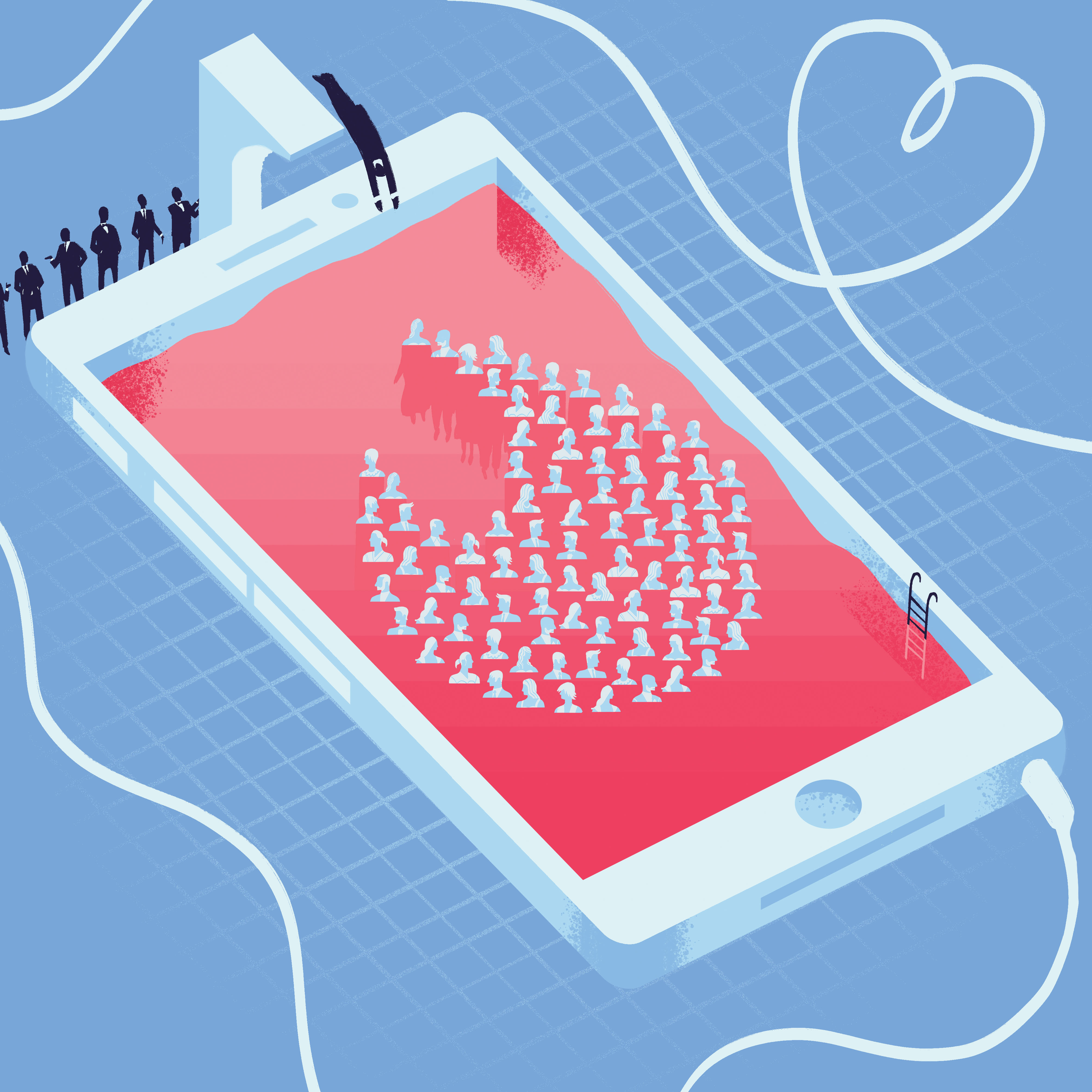 2. Tell us about your aesthetic.
For my work I mainly like to keep it clean and crisp with a little garnish of texture, as I feel the idea behind the image must be the part that's immediately identifiable. As well as this I use a reduced colour palette to tie it all together. Simple shapes, difference in size and silhouettes are things I play with a lot in my images.
3. What is your favourite medium and why?
My favourite way to work is to use a mix of both Photoshop and After Effects, lately I've gotten really into adding little animated elements to some of my illustrations. I think the reason I like this is that it feels more natural to me, I've surrounded myself around technology from a young age and I merged my love for drawing with that when I got my first graphics tablet at the age of 13.
4. What is your artistic process like?
It can depend on the work I'm creating; I like to throw myself at whatever topic my artwork is for. The work I'm predominately hired for at the moment is editorial work, so for that I read whatever piece I'm illustrating over and over and do a fair bit of research so that imagery and symbols spring to mind. From there I start throwing these symbols and images into a sketchbook and combining elements together until I have a sketch that conveys the message of the piece. I then take that sketch and continue onto artwork. I like to mess about a lot with colour as I feel like this can make or break an image, mixing tones together using a variety of tools on Photoshop. Texture is something I've got into adding to my images lately, it adds another level of depth to an image I think. So after adding figuring texture and colour I get into using my Cintiq and block out the rest, after which I then just refine what I've got and badabing badaboom you've got a final illustration.
5. Who and/or what inspires your work?
I think movies have a big part to play in how I compose a lot of my images, that and comic books. I grew up on a lot of Marvel and DC stuff but as I grew up I kind of moved onto the more 'cool' graphic novels that everyone at Art School has to have read. In terms of inspiration for my colour palette, I'm a big fan of screen-prints and overlay two different tones to create a darker one. I think everyone who does a lot conceptual work love people like Noma Barr, he takes stuff to another level.
6. What role does art play in your life? How does it change the way you view the world?
I think after spending a long time creating artwork you see the world around you in a different way, I'll see and advert on the bus and think "hmm, I wonder how they did that?". For me it's more of the process of creating images/animations that I love to ponder. It got me into collecting things like Screen-prints and Vinyl as I find the process of creating these pieces of artwork fascinating.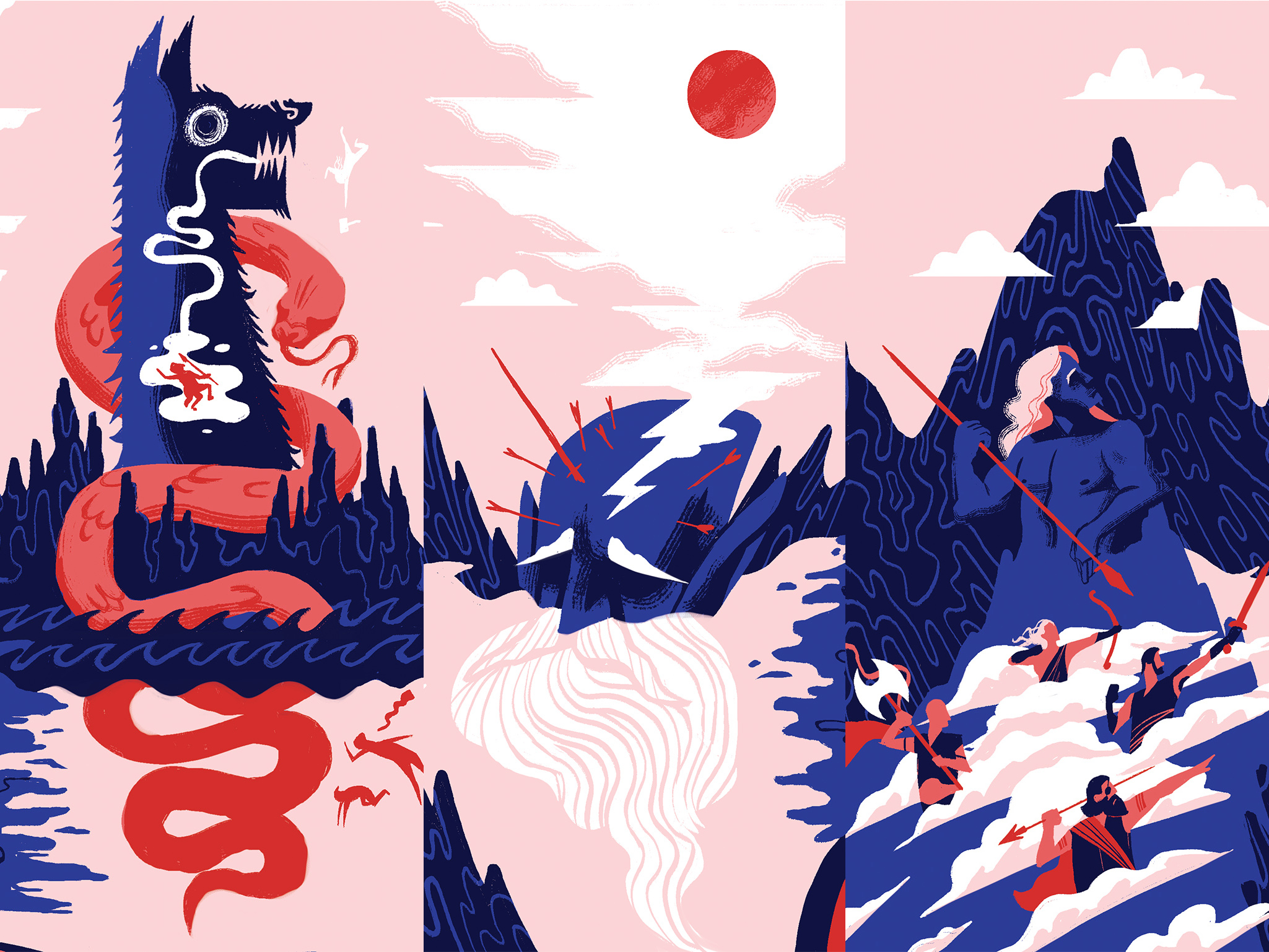 7. Where did you study?
I study at the wonderful Falmouth University; I did BA (Hons) Illustration! It's a great (and tough!) course for anyone who is passionate about illustration.
8. Where do you see yourself in five years?
I hope I'll still be creating images for a living and getting a regular slot somewhere would be a great stepping stone to keep that happening.
9. What about in ten?
In ten, I think I'd to become an art director, while still creating images on the side. It's a bit of a stretch but you never know.
10. What do you hope to achieve with your art?
For me I think it's about creating images that'll make people want to read into a topic. Be it a lifestyle piece or something political, if it can get someone to read it then I've achieved what I want to. I'm also recently getting into doing narrative work. In the future I think telling enthralling stories is something I'd wanna achieve, even if it was just a few people reading it, that'd be awesome.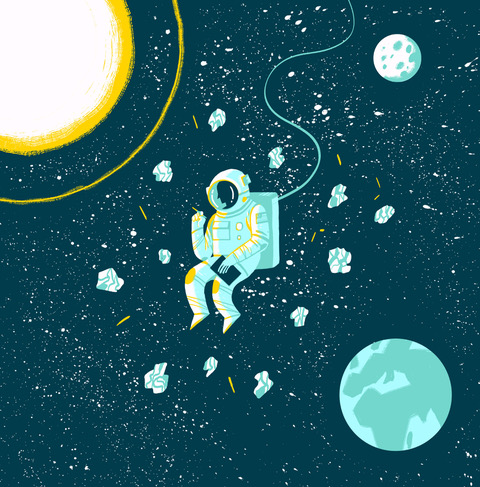 11. Now, tell us a little more about you as a person: what is your favourite food?
Pizza. Pizza. Pizza. Best pizza I've ever had been recently in New York, Joe's to be exact near Bleaker St (I hope I didn't get that wrong), it's a double-edged sword to be honest, it's the best pizza my taste buds have ever experienced but now everything else will be overshadowed by it.
12. Favourite book?
Has to be 'At The Mountains of Madness' by H.P. Lovecraft. Say what you will about Lovecraft as a person, he sure knew how to write horror.
13. Favourite genre of music?
Ooo, this is a toughy. I like all sorts but I'm a big fan of kind of creepy electronic stuff. Cristobal Tapia De Veer's work from Utopia is abosutely great! All-time favourite though are Daft Punk, specifically Discovery.
14. What are your hobbies?
Over the past year I've gotten into cooking. I was a sous chef over the summer at a vegetarian place and I continued to cook up some tasty treats after finishing. Still can't recreate the taste of Joe's pizza though.
15. If you weren't an artist, what would you be?
Either a chef or a teacher I think. Cooking is something I'm passionate about and when it comes to teaching, I love the idea of being able to share my knowledge and enthusiasm for creating images.