Instagram:
@thapliyalshivam
Twitter:
@coffee_caffine
Behance:
www.behance.net/thapliyalshivam
Dribble:
www.dribbble.com/thapliyalshivam
Codepen:
www.codepen.io/thapliyalshivam
1. What's your story? Where are you from?
I am from India. I am 21 years old and drew close to design when I got admission in a Technical College. Every day I used to burn the midnight oil and make work. I loved every bit of it and just sank my teeth into it. I completed my graduation but started looking for Job in Designing. Currently freelancing, I am now planning to get a full-time job and start my online store.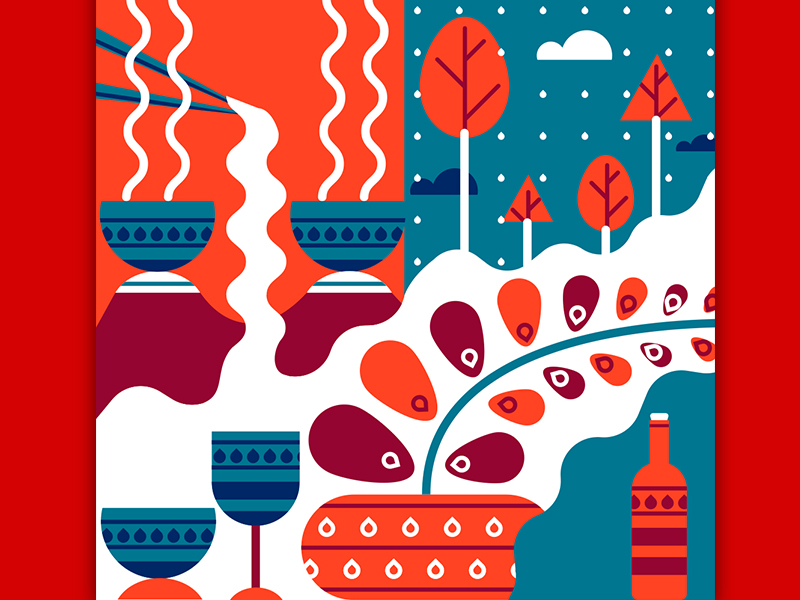 2. Tell us about your aesthetic.
I usually experiment with a lot of styles and trends but keeping them colorful, gritty and intricate is my Jam.
3. What is your favourite medium and why?
Digital is my favourite medium because it's independent of things and you just need to plug in a device and just start working. However, I have started sketching for the last few weeks, Who knows it might change?
4. What is your artistic process like?
I usually start with a very rough sketch on a piece of paper and a pencil and just try to wrap my head around the concept or the idea I want to show. I usually write down the things, adjectives, elements that come to my mind and see how those could be used in my illustrations. Once final, I start using Illustrator or Photoshop as per the need and start making Colour palette (I am very selective about that) followed my elements. In case the deadline is a bit tight, I directly start using software and make changes as I advance in my work.
5. Who and/or what inspires your work?
Everything I think in a way inspires us or shapes our thoughts, ideas and how we perceive things. I really am inspired by designers around the world, culture, food and even sometimes smallest details that are generally overlooked.
6. What role does art play in your life? How does it change the way you view the world?
I can't imagine a single day when I would wake up and not think of art. Art is everywhere! It helps me be happy. Making an illustration, printing it, hanging it on your wall or watching people appreciate it gives an immense joy! It has connected me to not just people from India but from abroad as well. An exchange of ideas is absolutely amazing whether it's in the field of illustration or any other field of art.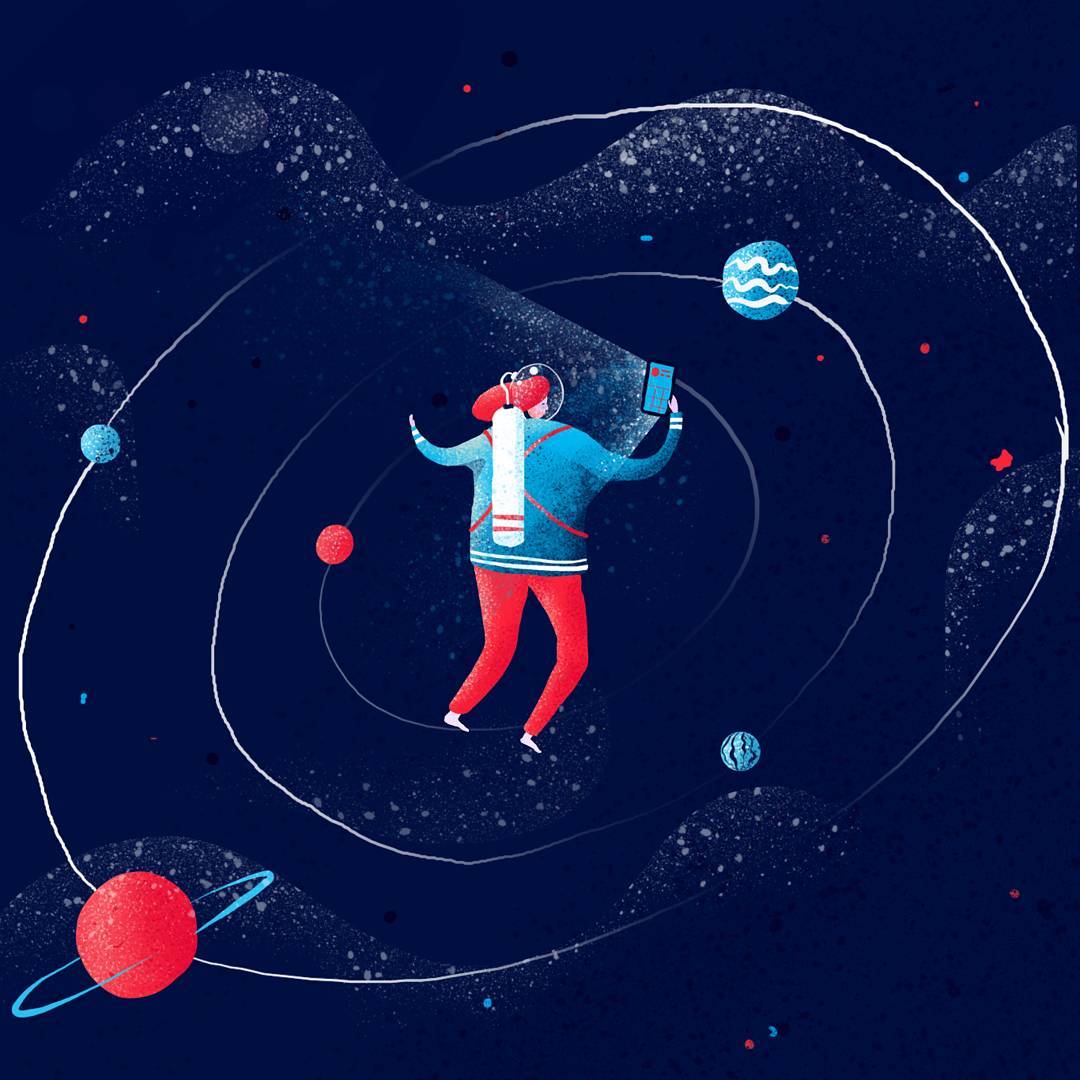 7. Where did you study?
College of Engineering Roorkee.
8. Where do you see yourself in five years?
Close to resolving what I have to do with my life? I want to just work for next 5 years, experiment, enjoy freedom, meet people, collaborate and see what I can do and might not.
9. What about in ten?
Sitting in my own studio and working with some awesome people!
10. What do you hope to achieve with your art?
There's isn't any specific motive behind making something. If it's making anyone happy for a moment or they enjoy looking at it, I think I have tasted my achievement. I enjoy colors, and how they dance on a 2d medium to communicate something.
11. Now, tell us a little more about you as a person: what is your favorite food?
Pizza and white sauce pasta are some things that I can't resist. I like meeting creative people and trying new things whenever I get a chance to. I don't want to regret not doing something when I am old and looking out of my house's window. I like laughing and doing things that make me happy. Why kill the child within me just for others? Doesn't make sense to me.
12. Favourite book?
Norwegian Woods was the first book I read 100 pages of in just 1 go! It is one of my favorites. Do I need to even mention Harry Potter? It's the one which inculcated the habit of reading in me.
13. Favourite genre of music?
Edm and Cinematic Soundtracks. Always set up a great aura for working.
14. What are your hobbies?
Reading books, Creative coding and Photography are my Hobbies. Anything interesting turns into a hobby for a few weeks until I am done or bored of it.
15. If you weren't an artist, what would you be?
A developer who's bored of his 10 am to 7 pm Job and have to taste monotonous Daily routine.