Instagram: @thealicetsai
1. What's your story? Where are you from?
I'm Alice, Ling Hsiu Tsai, a freelance illustrator, motion designer and art instructor. I was born and raised in Taiwan and previously based in Brooklyn, New York. I'm a rebellious soul with a gentle heart.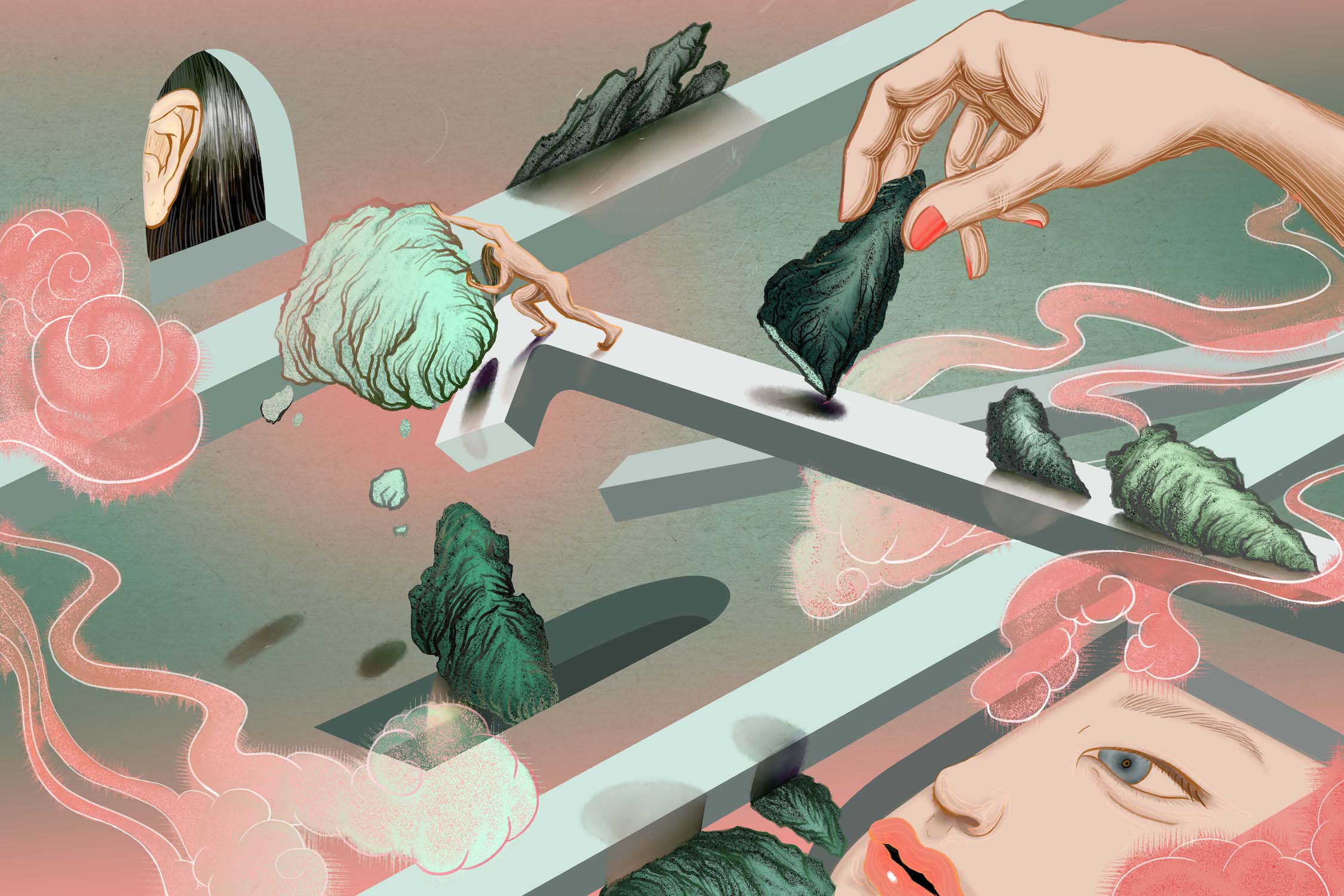 2. Tell us about your aesthetic.
I enjoy creating a beautiful yet surrealistic vibe in my work. I see my work as slow activism of feminist strength, spiritual growth, respect, love, and realization about life and even death.
3. What is your favourite medium and why?
Ink and brush. Because in a single stroke it can create many varieties. And it has so many details in it.
4. What is your artistic process like?
For some people, they might have an important moment when they feel inspired to draw, to animate. But for me, I draw when I got up, when I feel happy, when I feel sad, and before I go to bed. I constantly think about the relations between myself and this world. And I put this feeling into my drawings. I sketch very often. But I don't always turn my sketches into a complete project. I review my sketches all the time. And I make several attempts in sketches just to make sure if I like it enough to make it to the following stage.
5. Who and/or what inspires your work?
My mom. She is the strongest woman I know in my life. And she's my biggest support to pursue my art career. Every time when I make the theme of feminism I think about her.
6. What role does art play in your life? How does it change the way you view the world?
It does not change the way I view the world because I don't recall any single moment that I don't enjoy art in my life. Having art in your daily life doesn't mean you have to draw like a professional. It simply teaches you to appreciate all the small details with a sensitive and gentle perspective in our lives.

7. Where did you study?
I got my master's degree in computer arts from the School of Visual Arts and my bachelor's in fine arts from National Taiwan Normal University.
8. Where do you see yourself in five years?
I will have more opportunities to work on some fun and international projects. And my art studio then combines my freelance workspace and my classroom. So that I can draw and teach in one space.
9. What about in ten?
I might get a dog.
10. What do you hope to achieve with your art?
I want people to see that art is not something that is above our life. It's a part of our life. It might not make you feel happy all the time. It makes you feel something; hence that is the purpose.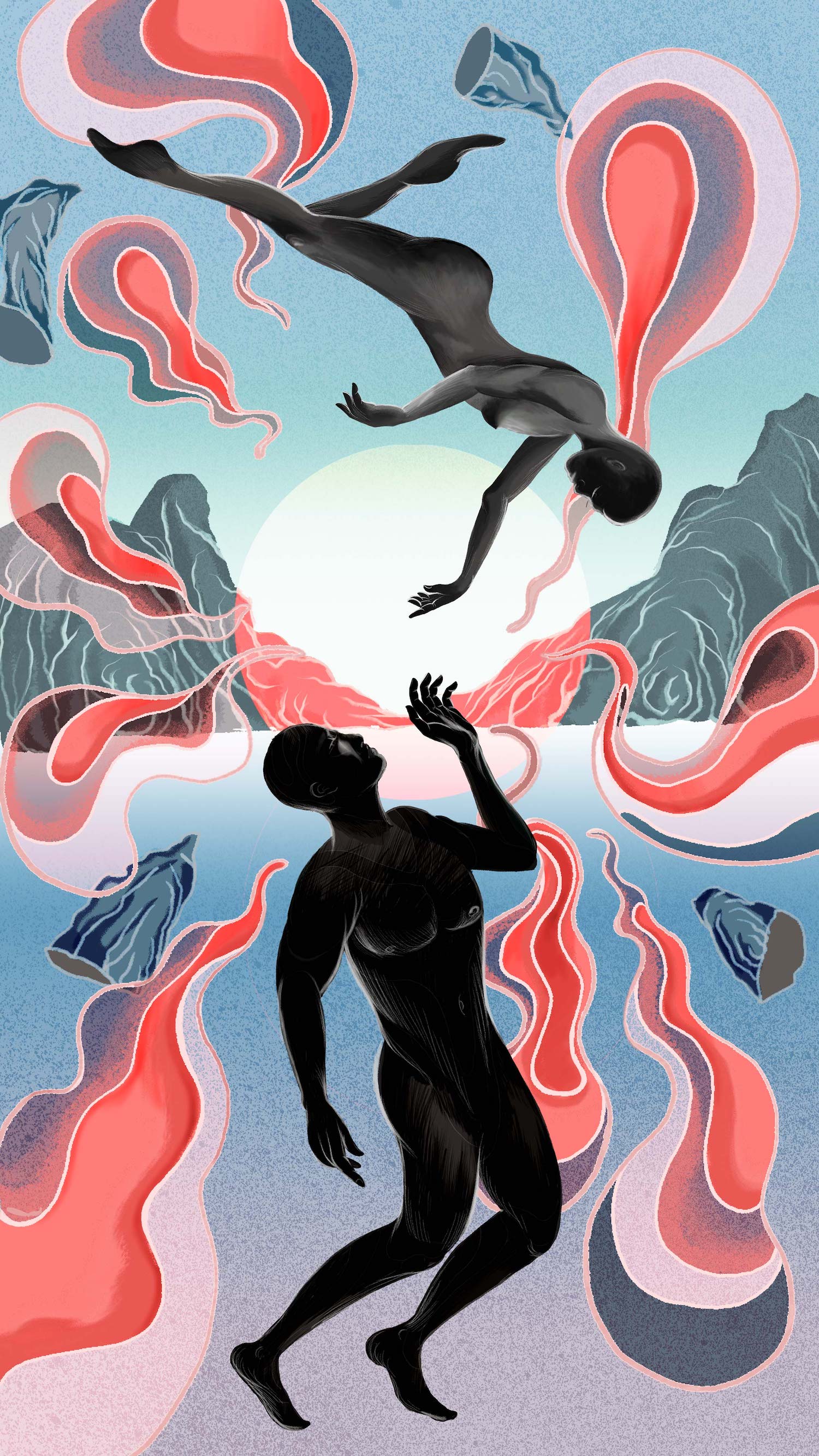 11. Now, tell us a little more about you as a person: what is your favourite food?
I'm in love with gym workouts, especially weight training. I don't like when people say artists are lazy. That we don't work out. I don't like people having stereotypes and I also don't like to put tags on people either. Because I'm not a typical artist. My favorite food is squid. My favorite color is pink. And my favorite drink is water.
12. Favourite book?
The Myth of Sisyphus by Albert Camus. Its philosophy about life and death resonates with my living experience in New York.
13. Favourite genre of music?
I either listen to heavy metal or old love songs. I'm very extreme.
14. What are your hobbies?
Workouts, walks, drawings, watching dog and parrot videos.
15. If you weren't an artist, what would you be?
I might be a workout trainer.