Instagram:
@thebeardsalad
Website:
www.thebeardsalad.com
1. What's your story? Where are you from?
I grew up in Sicily, but I'm now based in Milan where I have been working in the last ten years. I'm an editorial designer - most of the time - but I commit to paper and scissors every bit of extra time I can get.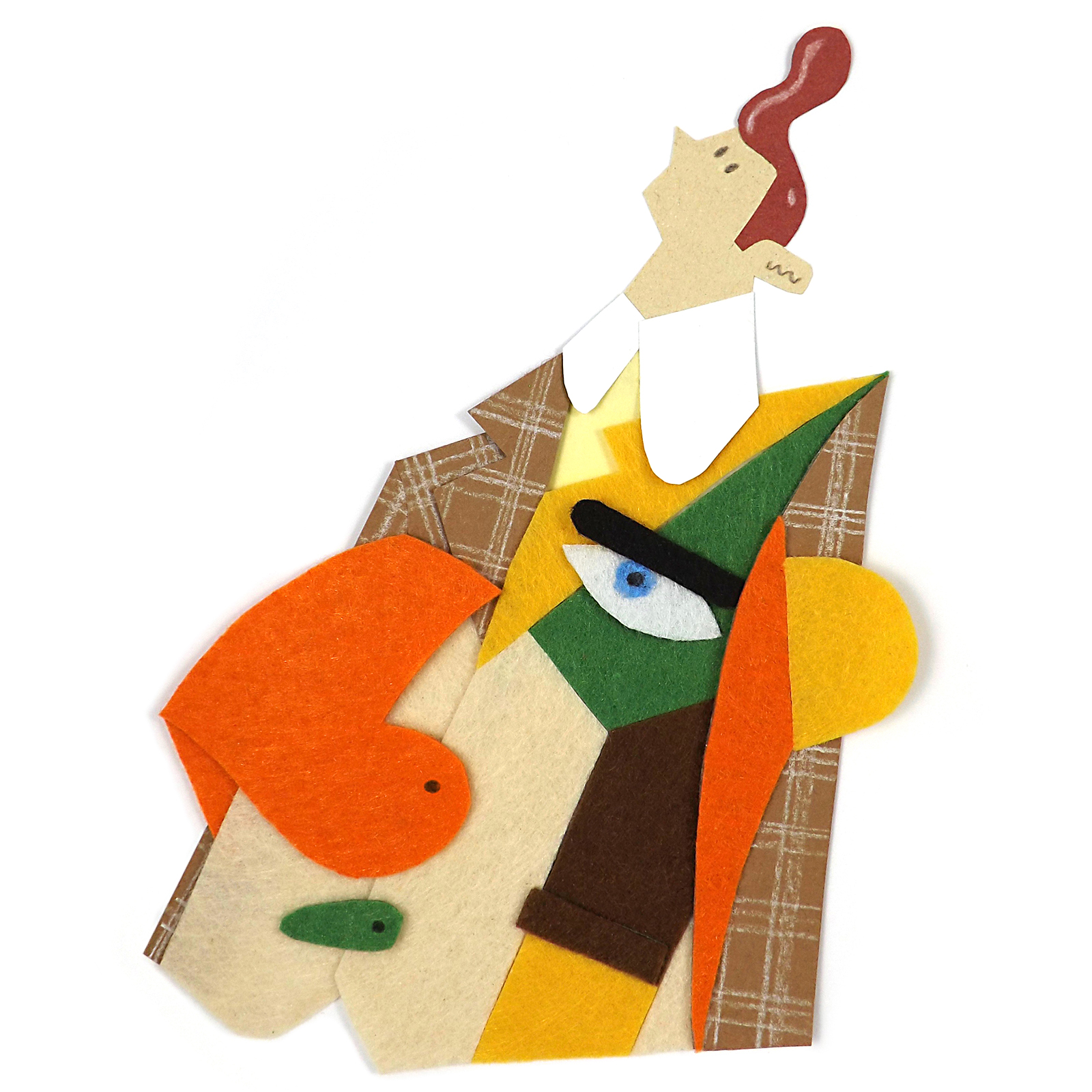 2. Tell us about your aesthetic.
I love menswear: it's my contact-point with illustration. I love the thoughts behind the brands and the collections, the stories and the 'characters' they create and the lives these will live on the printed paper. Or in real life. So it's not just about the fashion: it's about a visual universe behind. Every new season can unveil a brand new world of inspirations, and I try to mix them with my personal interests and the visual universe. So here we go with boy scout handbooks, Japanese patchwork, British folk art, beefcake culture, the 'uniforms' of ivy league, mods, gabbers… and the great revivals out there. And then forgotten movies, new wave bands, artists of any kind! A name-dropping could go on forever because every single 'branch of art' can have different readings in different contexts. It's a thrilling, unpredictable and evocative world.
3. What is your favourite medium and why?
I work with mixed-media collage. I like the three-dimensional aspect of it because that's how garments are really created and then styled: assembling shapes and layering; I think somehow it's similar to both paper and fabrics. I love using fabrics - my favourite part is going around looking for the actual sample or the perfect material to recreate it.
4. What is your artistic process like?
I usually start with a research: if it's a look from a recent collection it's just about a strong edit, looking for the look that is the most representative but at the same time understandable once illustrated. If it's a 'free' piece I spend hours browsing through old look books and online stores, selecting every single piece for the final look. Sometimes I choose a look to illustrate based on a particular material I have in mind but more often it's about the 'character' suggested by a new item: like a funny oversized puffa jacket or a tailored jacket with larger-than-life shoulders. After the first rough sketch, I go on with the construction of the single garments, my favorite part. I often focus on the surface and volume of the items even if most of these traits won't even be visible in the final photographed piece.
5. Who and/or what inspires your work?
The decision to only illustrate menswear means that everything, at some point - start to look alike. But that's the challenge, and that's where some designers will always surprise and inspire. Besides, there are certain details I'm always drawn to: patches, neckerchief, denim and I'm yours. Instagram is a great resource of inspirations too: I'm thinking to the killer looks of @craftedparis; the insta-archive of Swiss photographer @karlheinzweinberger; the work of @ryanmcmenamy, one of my favourite illustrators; the feeds of many photographers and stylist… And then the work of some fantastic art directors like @studioveronicaditting and @benjamingrillon: because I love fashion 'on paper' even more than the real thing. I think that's where my day job claims its influence.
6. What role does art play in your life? How does it change the way you view the world?
«this is / the happy house / we're happy here / in the happy house / oh, it's such fun» (cit.)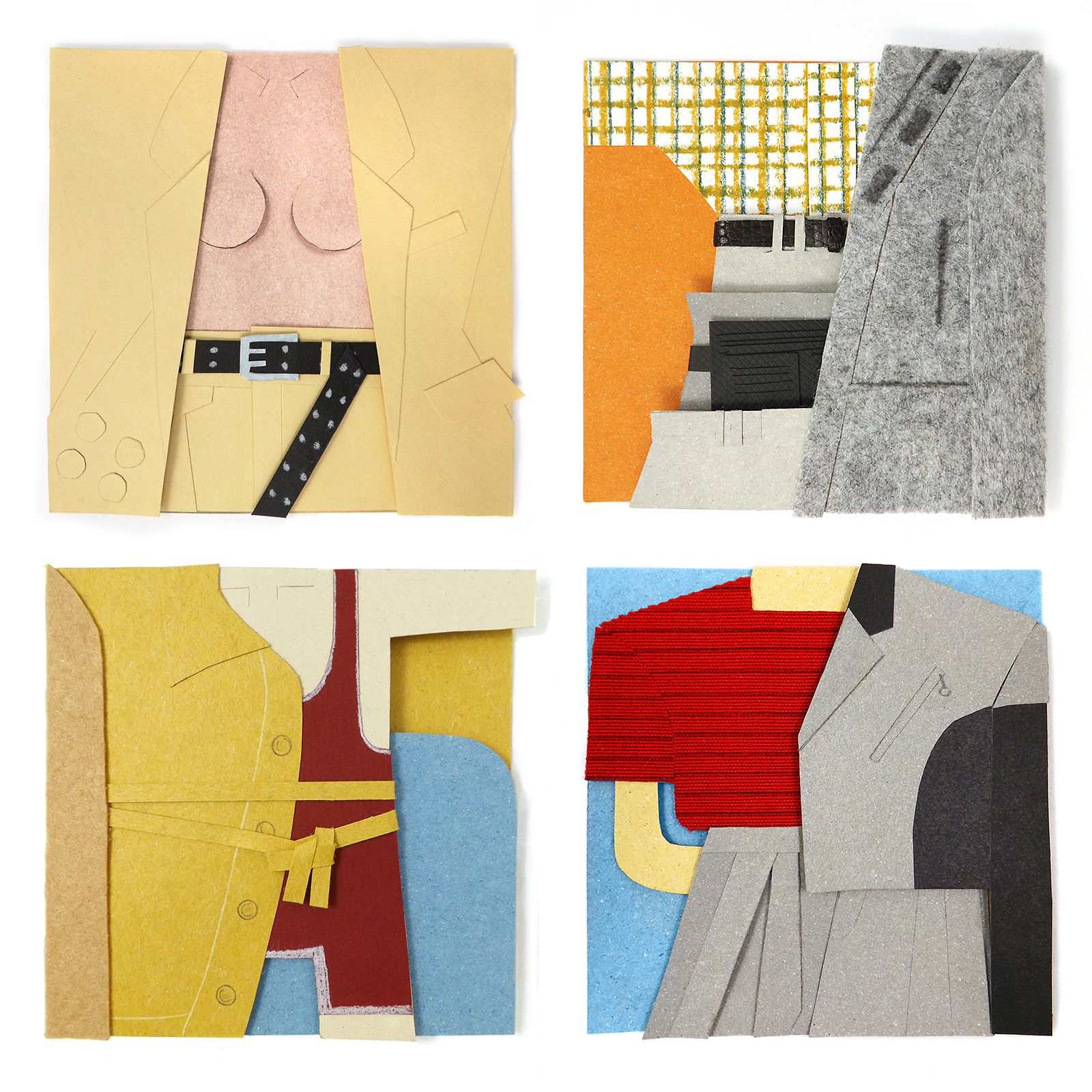 7. Where did you study?
I studied visual and performing arts in Palermo, then photography in Milan.
8. Where do you see yourself in five years? Working in an agency?
Somewhere else doing something different. A 'different' that is always the same after all. I imagine the same life with a different lens.
9. What about in ten?
That's too much to think about! My projection span is way shorter.
10. What do you hope to achieve with your art?
As long as I can create something that resonates even within a small circle of people, I'm happy and satisfied. There's a strong sense of community that allows me to work at my pieces with a subtle sense of irony, that's why I've chosen to focus on menswear. You got both the respect for the 'serious design approach' and then the playful / meme aspect, since every fancy and hyped designer look works only if you don't get it too seriously.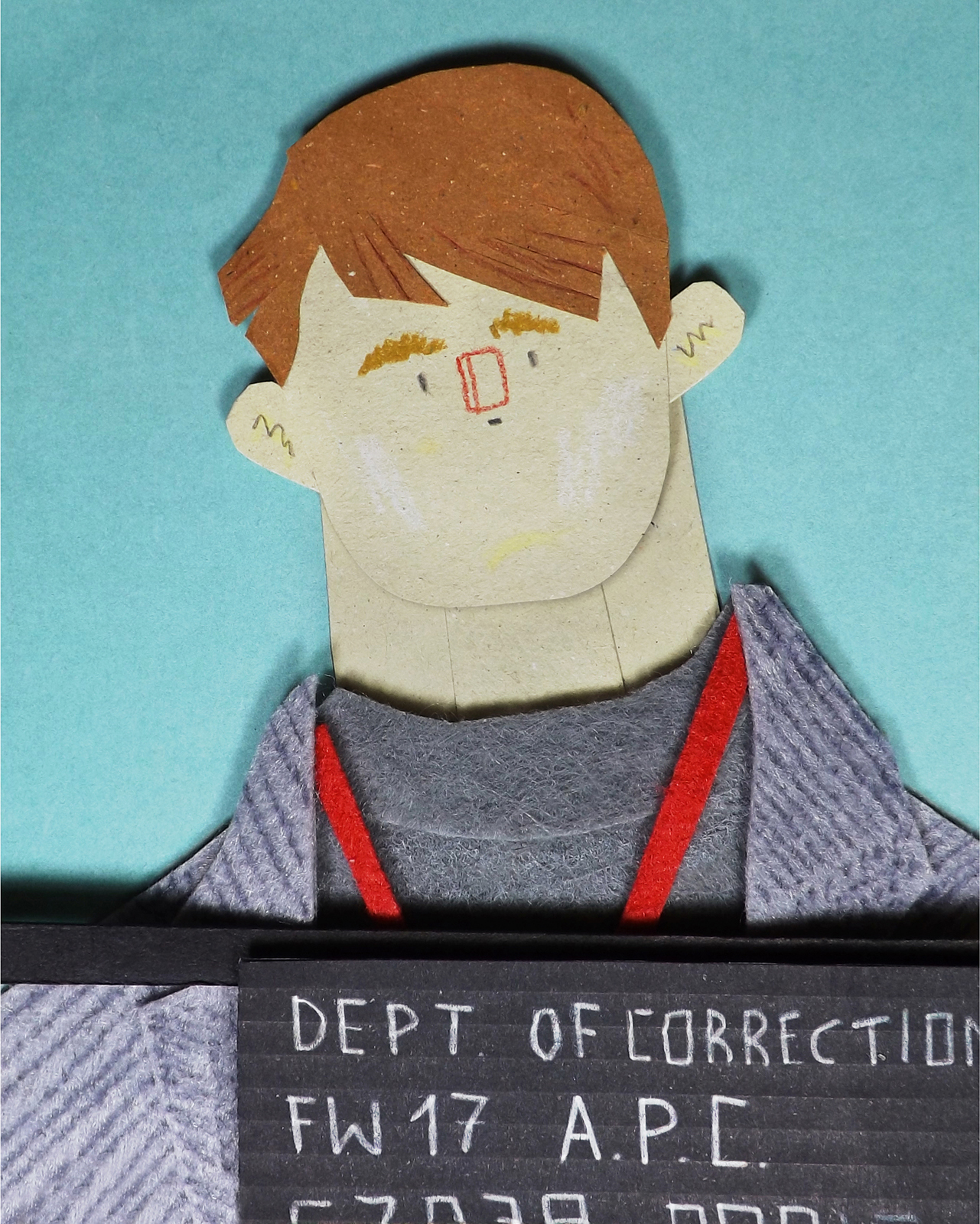 11. Now, tell us a little more about you as a person: what is your favourite food?
Mh. Cinnamon rolls!
12. Favourite book?
In a good mood, "In The Absence of Men" by Philippe Besson. In a bad mood, "Whatever" by Michel Houellebecq.
13. Favourite genre of music?
When I'm working, my soundtrack is the most random suggestions YouTube will find for me. I listen to a million things based on the mood so the only constant in a matter of music would be Morrissey and The Smiths.
14. What are your hobbies?
Re-arranging my magazines and books to achieve the "Great Order". That I never get. And looking for cheap deals on Booking and Skyscanner.
15. If you weren't an artist, what would you be?
Not sure I'm an artist so I would be just another random dude trying to express something, someway.