Instagram:
@thebigeyed_collagist
Facebook:
www.facebook.com/thebigeyedcollagist
1. What's your story? Where are you from?
I am born and brought up in India to lovely semi-traditional family. I chose to study design when the discipline was just picking up in the country and was not a very popular discipline for a sustainable life choice. Unknowingly, it gave me a lot of exposure and helped sensitise myself to observe the heritage, culture, the stereotypes, socio-political aspects of the country and the community. I began my professional journey in September 2010 with a Scenographer in India working at a scale that intrigued me. I worked on multiple permanent exhibitions post that, with curators, traditional artists and contemporary artists, national and international and craftspeople to execute the projects. The past couple of years, I have been doing many ephemeral exhibitions as well. My practice as a Scenographer allows me to constantly indulge in narratives and story-telling, the basis to every thematic exercise. I began working with digital montages in the beginning of 2015, applying the same knowledge of building narratives, only in a two-dimensional space creating provocative juxtapositions in single yet powerful frames.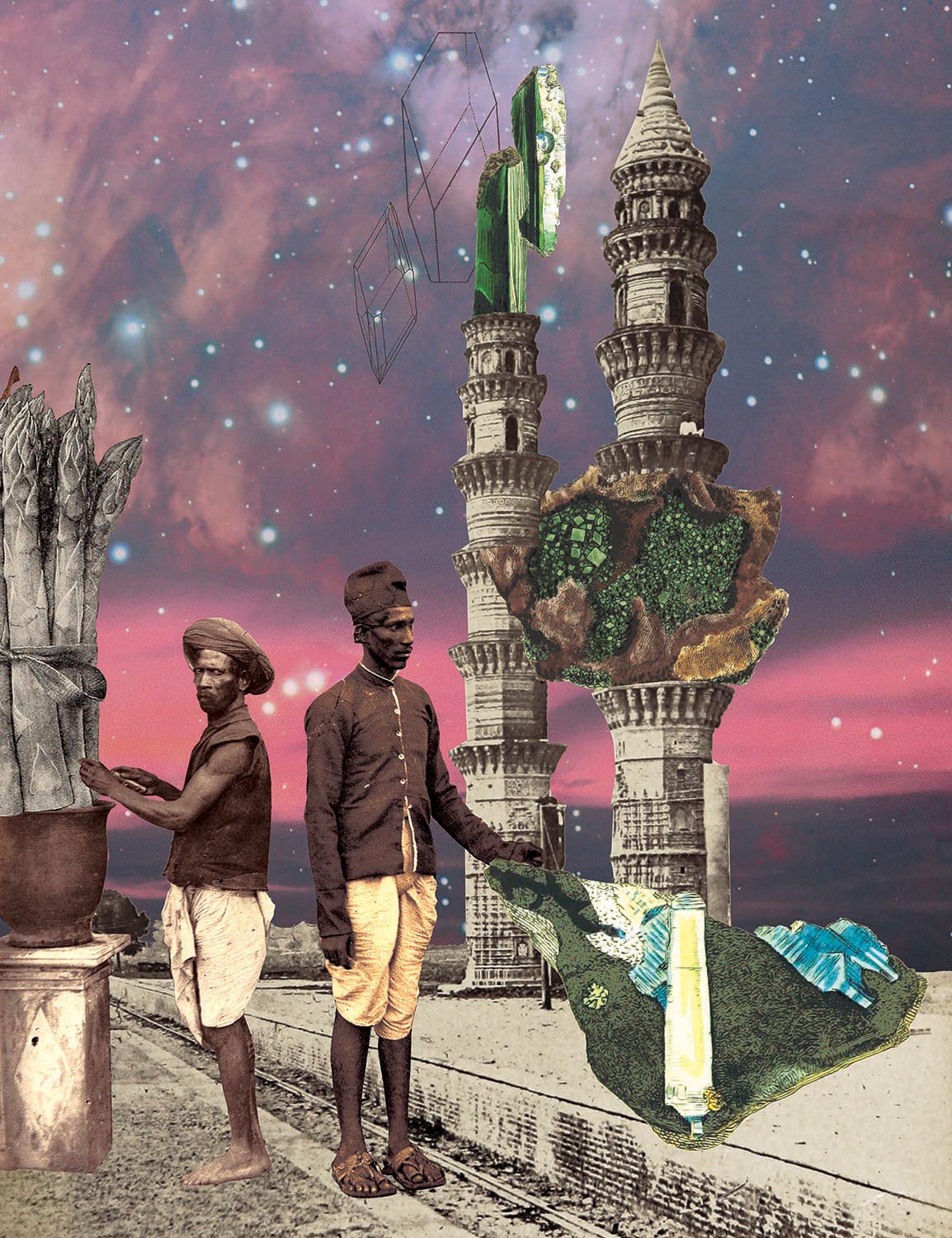 2. Tell us about your aesthetic.
Born and brought up in India, I extensively use vintage imagery from India to create scenarios of the current times. The vintage finds are like chancing upon a rare gem in a forest - beautiful and priceless, holding stories within themselves, frozen in time and space. The colour tones of vintage images, the slight blurry-ness and grains add texture and depth to otherwise a two-dimensional graphic. The characters in my work take on lives of their own and I follow them, chancing upon varied topographies allowing diversity of meanings.
3. What is your favourite medium and why?
I currently work with print media and physically cut layers to form the collages. However, I am in awe of many other techniques such as print-making, etching and printing on multiple media.
4. What is your artistic process like?
The collage of pictures arise through what I would call an "automated process", presenting itself like serendipity, letting the thought and the visual find each other. I, have to be ready to capture the dialogue and create the spectacle. The characters in my work take on lives of their own and I follow them, chancing upon varied topographies allowing diversity of meanings.
5. Who and/or what inspires your work?
It all began with William Burroughs's cut-up experiments and how beautifully his stories formed themselves, making sense to different people in different ways. I guess I try and do the same with my work.
6. What role does art play in your life? How does it change the way you view the world?
At times, I have very personalised reactions to the occurrences around me, that end up affecting my views and thoughts. The art I make creates a satirical scenario of these occurrences, helping me deal with them in a humorous or a 'lighter' way, not making them of less importance, but not letting them take a toll on my mental well-being.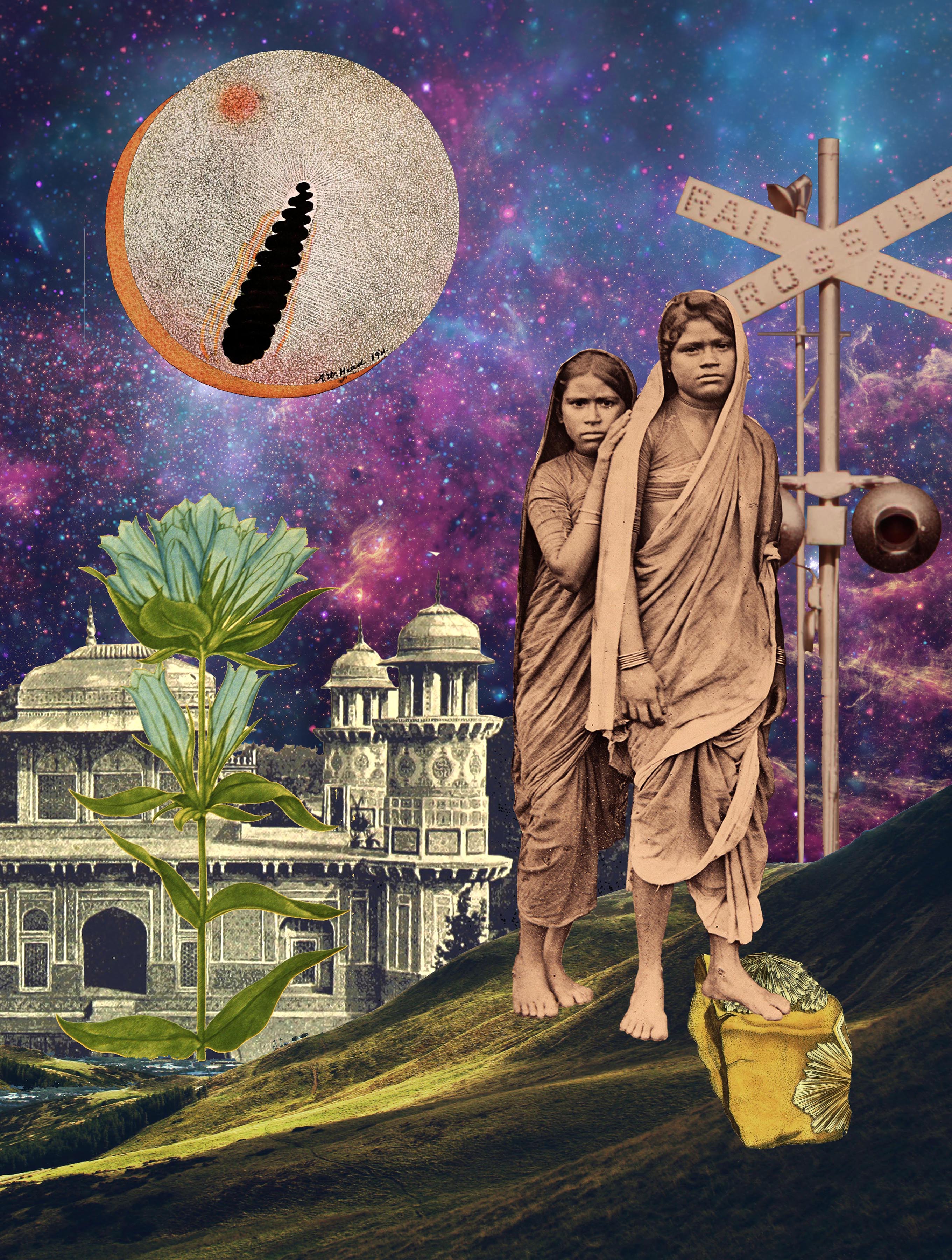 7. Where did you study?
I studied Product Design in India which helped me build my understanding of spaces and drove me towards the field of spacial design.
8. Where do you see yourself in five years?
I see myself pursuing my passion to reinvent myself after a period of time.
9. What about in ten?
The same!
10. What do you hope to achieve with your art?
I hope to instigate reactions out of my art and instigate conversations on uncomfortable subjects.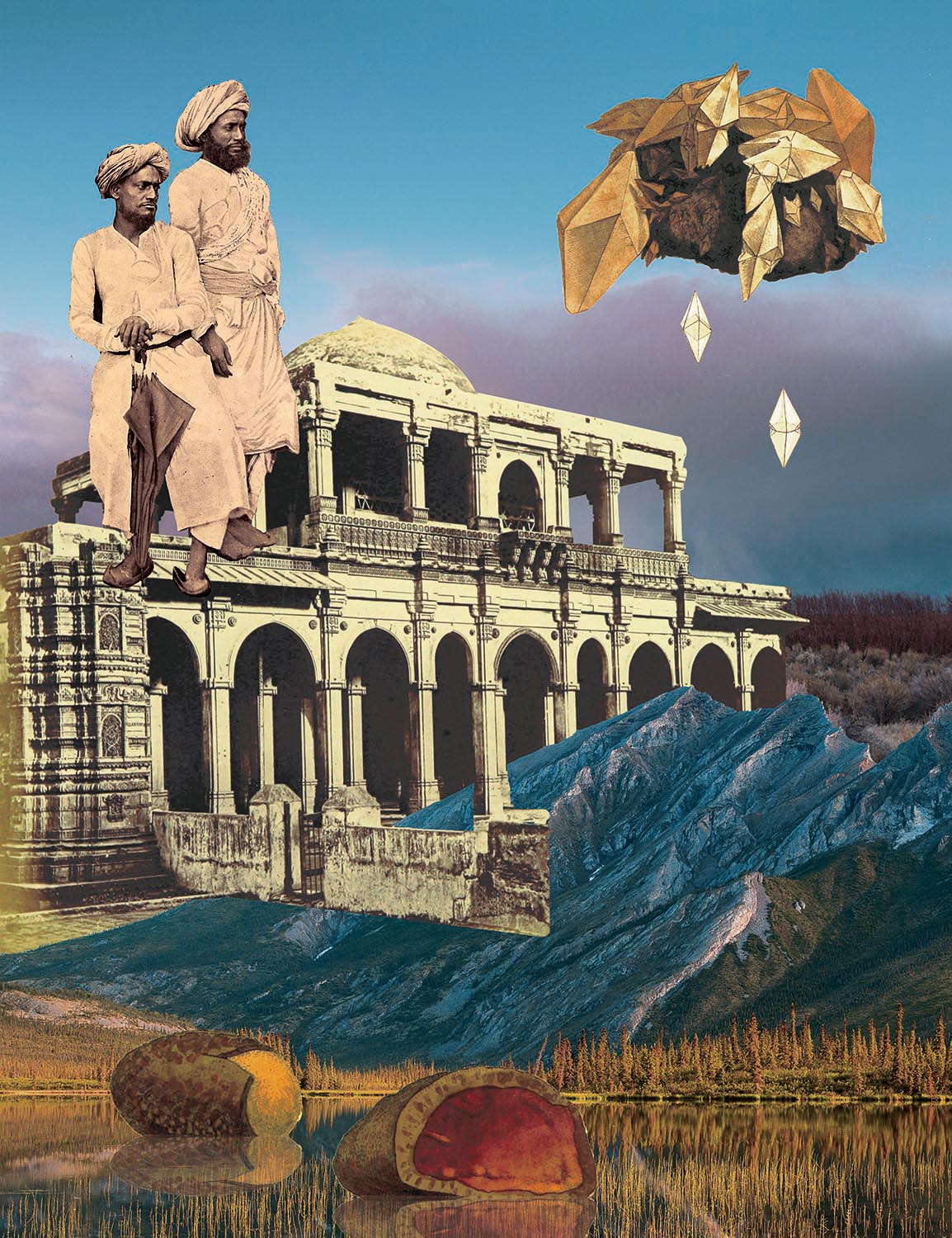 11. Now, tell us a little more about you as a person: what is your favourite food?
When I am not too conscious about my calories, I enjoy my slice of pizza!
12. Favourite book?
Richard Flanagan's 'Narrow Road to the Deep North'.
13. Favourite genre of music?
Jazz, like a cut-up of various sounds, relating to my process of work.
14. What are your hobbies?
Reading and picking up new skills.
15. If you weren't an artist, what would you be?
I already practice as a Scenographer and an Exhibition Designer besides my artistic endeavour. It helps me switch between multiple practices and each helps evolve the other.