Instagram:
@thedoodlemafia
Facebook:
www.facebook.com/thedoodlemafia
Tumblr:
www.thedoodlemafia.tumblr.com/
Behance:
www.behance.net/thedoodlemafia
1. What's your story? Where are you from?
Hey there! Thank you for this opportunity @ballpitmag. My name is Tanya Singh I'm a 21-year-old illustrator and artist from New Delhi, India, currently completing my final year of college in Bangalore.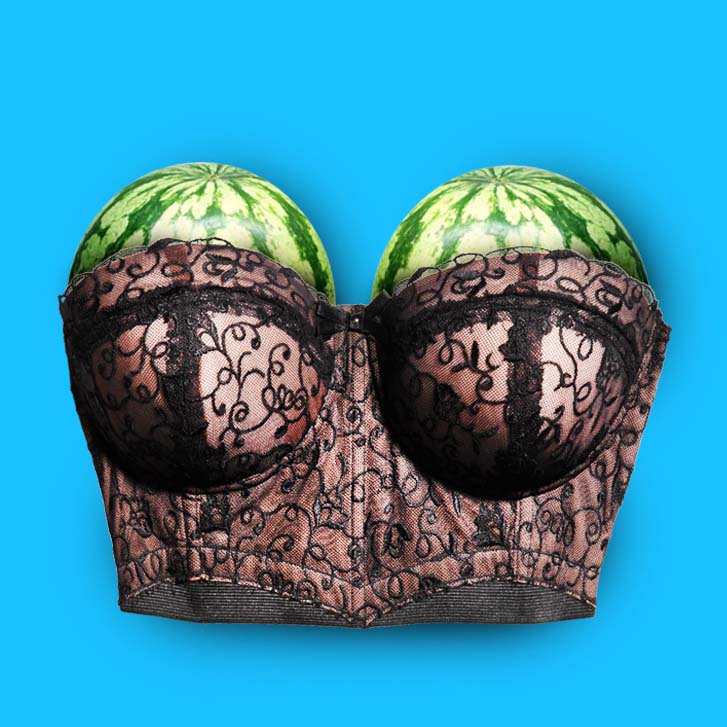 2. Tell us about your aesthetic.
My aesthetic is influenced by many themes and some lovely people in the creative world (some of whom I have the pleasure of knowing personally). From the top of my head - I love colour, candy, bubbles, cupcakes, sprinkles, ice cream, cactus, hair, balloons, slime, fluffy things like cotton candy or fur, shiny things like disco balls and jelly. These are some of the aesthetic elements that are common to a lot of my work.
3. What is your favourite medium and why?
My favourite medium is mix media collage because there are no restrictions - I can draw, cut, paint, stick or junk it. It is a rapid process and gives me quick results.
4. What is your artistic process like?
My artistic process is rather instinctive/impulsive. Sometimes the lyrics of a song would evoke an image in my head that I just have to get out of my system. Other times, I try to gather my thoughts and visualize them. My thoughts are often very disjointed. I feel like there are gaps in my synapses and neurological signals are lost. Collage is similar - Two pieces of information from seemingly distinctive worlds unite to make sense or perhaps only visual harmony.
5. Who and/or what inspires your work?
I am my work. Everything that influences me, in turn, influences my work - From the kind of music I may listen to, to certain aesthetics that I may admire. To name a few Instagram accounts that have influenced me heavily - @deadtheduck, @alexgamsujenkins, @levijacobss, @lizzie_darden, @catherinejkim, @meetkvell, @thenewstand.
6. What role does art play in your life? How does it change the way you view the world?
Art is my escape from reality, my own pair of rose coloured glasses.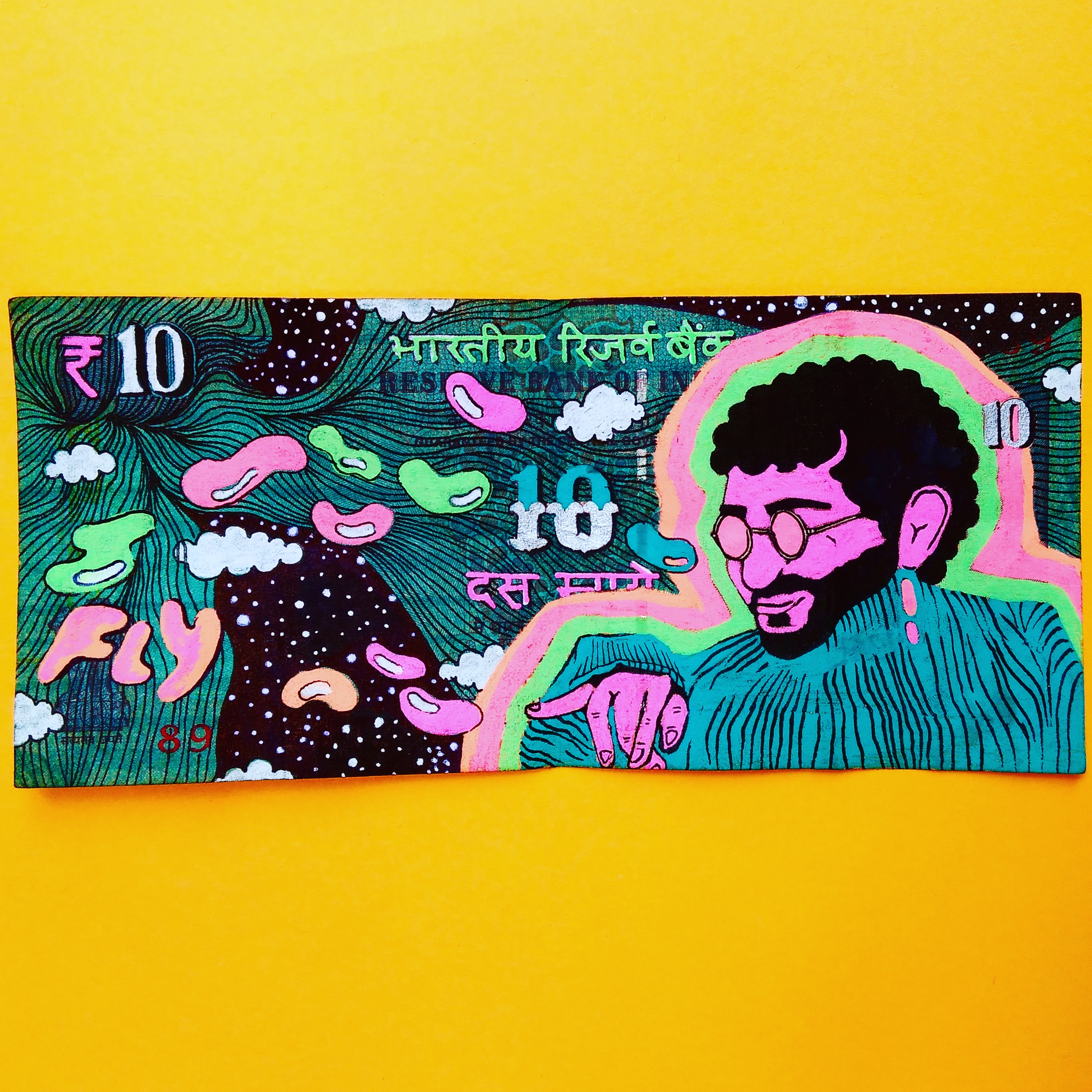 7. Where did you study?
I am studying at the Srishti Institute of Art, Design and Technology, Bangalore, India.
8. Where do you see yourself in five years? Working in an agency?
It would be a miracle if I were even able to tell where I see myself in the next five days. I'm pretty clueless!
9. What about in ten?
You asking me? *laughs hideously*
10. What do you hope to achieve with your art?
I'm not quite sure, yet.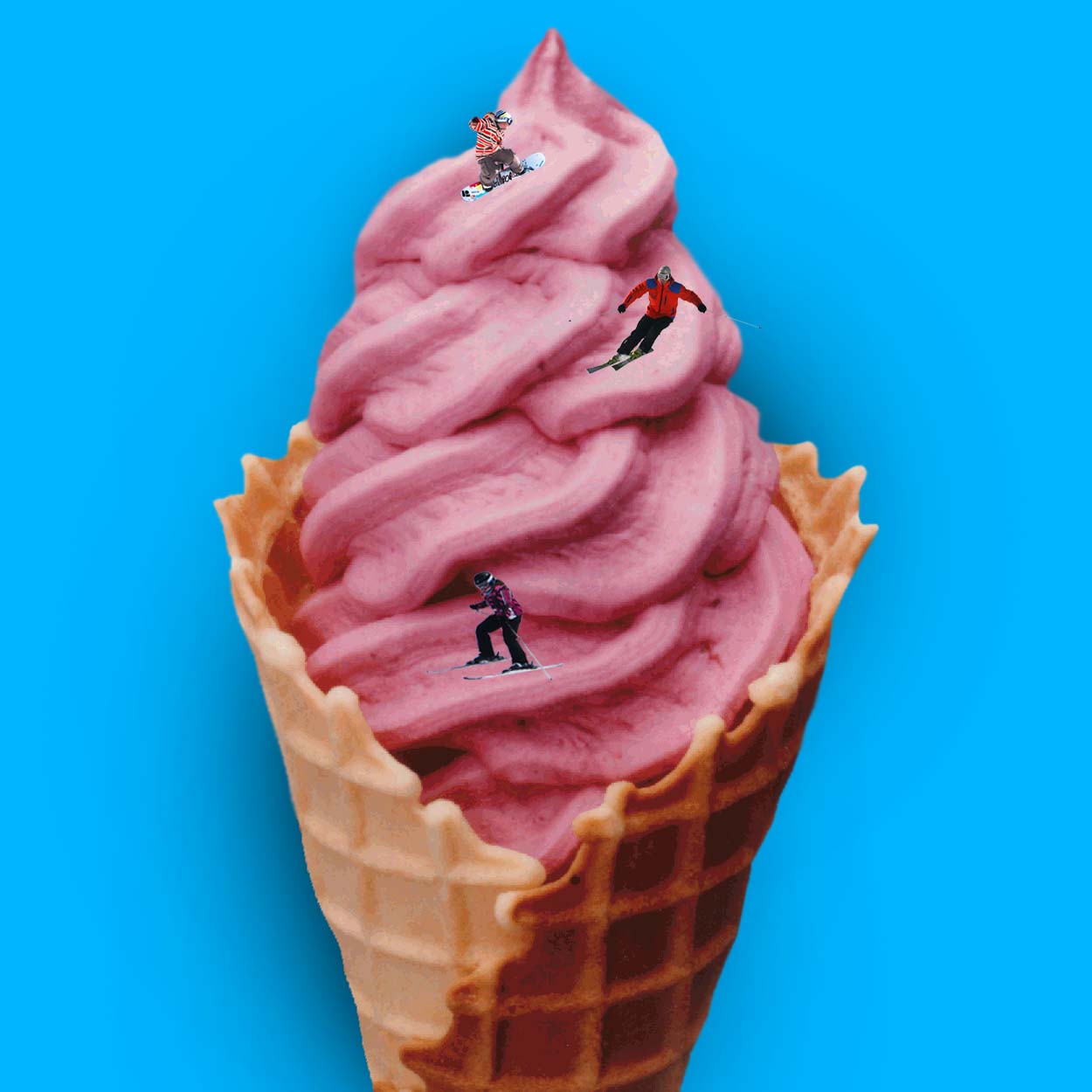 11. Now, tell us a little more about you as a person: what is your favourite food?
Grilled cheese and an iced coffee. Hit me with that anytime and you can have whatever you want.
12. Favourite book?
Dear Dumb Diary #6 by Jim Benton. I bought these in the 6th grade and I could read them currently as well. Certain areas of my brain seem to still be a little underdeveloped. Just a little.
13. Favourite genre of music?
I have my phases, but if you must make me choose - Jazz.
14. What are your hobbies?
I like to doodle. I'm also a sufficient living-room-party singer.
15. If you weren't an artist, what would you be?
If I wasn't an artist, I would probably be a guidance counsellor.