Instagram:
@thepineandtheapple
Facebook:
www.facebook.com/The-pine-the-apple-159980747702156/
1. What's your story? Where are you from?
We are Gianmarco and Jess, a team of illustrators based in Rome. We met each other during a class of Graphic Design at Rufa university and, being both artists since we were born, we developed the love for vectorial illustration. Besides being colleagues, behind the work we are engaged.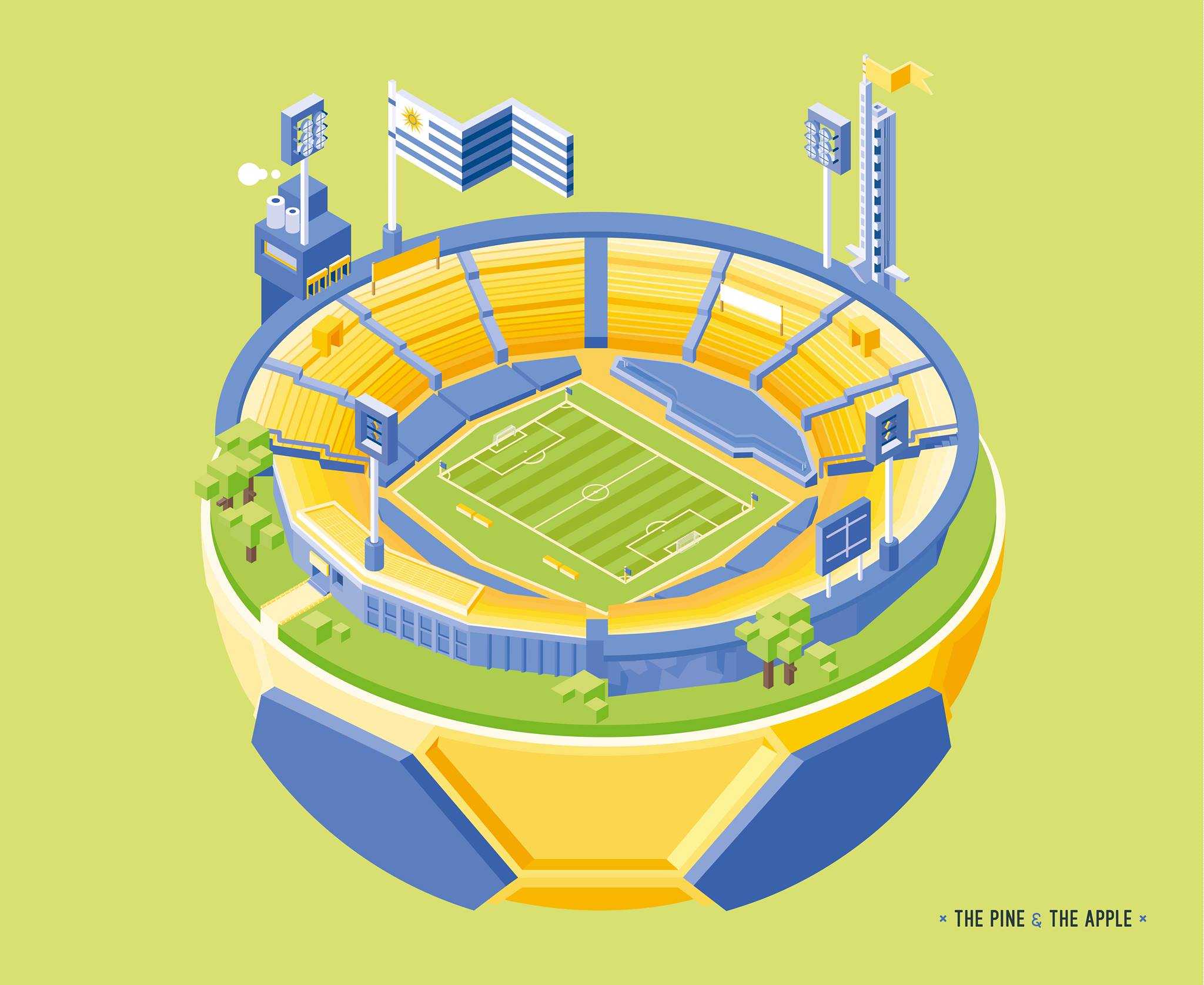 2. Tell us about your aesthetic.
The great thing about our team is that we both have a peculiar style: in common we have the flat tints, the pop colors and the use of the geometric shapes, isometric or flat, but well defined and slightly different from each other, giving us the possibility to have a different style.
3. What is your favourite medium and why?
We are used to illustrating with the vectorial system, so our favourite software is Adobe Illustrator; moreover, the mouse is our only tool. We like the idea of being able to create versatile and usable drawings in every field; the vectorial system free us from every obligation.
4. What is your artistic process like?
Once we read the brief, we start making sketches on our sketchbook, thinking also about the right palette to use; then we move the sketches on our computer and we work on the geometric shapes. Once we finish working the shapes, we correct the colors.
5. Who and/or what inspires your work?
In addition to the huge number of great Italian (and non) illustrators, that inspire us to pursue our dreams and goals, we let ourselves be inspired by the pop elements of the aesthetic and cinematographic culture of the '80.
6. What role does art play in your life? How does it change the way you view the world?
For sure art makes everything possible, making shine even the darkest days, creating something from nothing: when we see simple objects on the street, we have fun thinking of that shapes as something else, as for example a face, and we try to introduce them in our illustrations.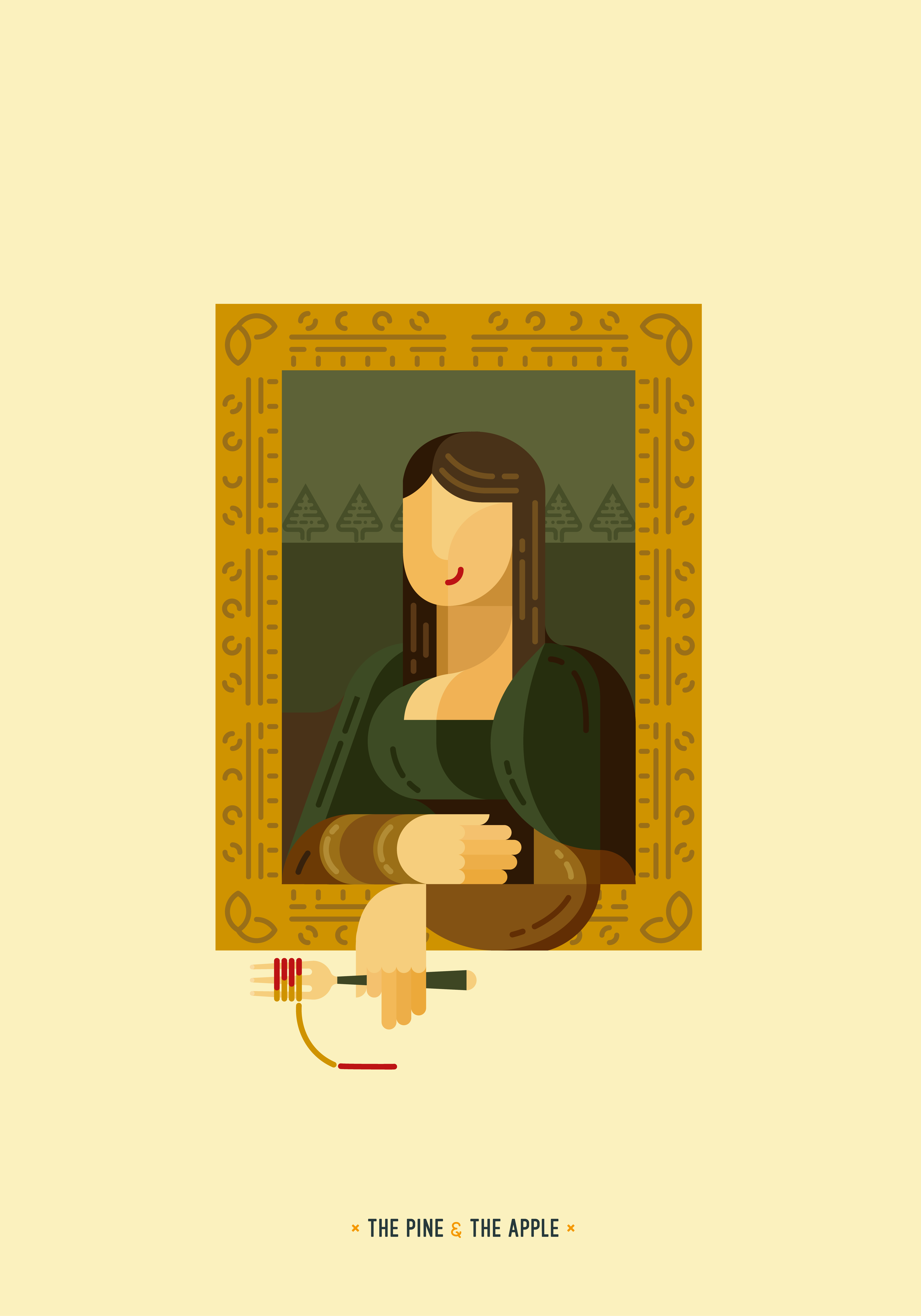 7. Where did you study?
We are currently attending the last year of the Graphic Design class at the Rufa university
8. Where do you see yourself in five years? Working in an agency?
In five years we hope to be professional illustrators, possibly freelance, but we loyal customers.
9. What about in ten?
In ten years we'd like to have a studio on our own, a place in which we can develop our creativity.
10. What do you hope to achieve with your art?
To entertain, to inform and to bring out everyone's child side.
11. Now, tell us a little more about you as a person: what is your favourite food?
For Gianmarco, cheeseburger and chips, while for Jess a giant salad with everything inside.
12. Favourite book?
Gianmarco loves the books of H.P. Lovecraft, among different fantasy and sci-fi titles; Jess prefers classic authors of novels and poetries such as James Joyce, Jane Austen and Charles Dickens.
13. Favourite genre of music?
We don't have a specific genre, for us every song has to inspire emotions and to make the listener remember happy times, not depending on their specific type.
14. What are your hobbies?
For Gianmarco collecting new and vintage toys; for Jess cooking, while both of them enjoy watching a lot of films and tv series, perhaps helping them during their work.
15. If you weren't an artist, what would you be?
Gianmarco would work happily in a toys shop; Jess would try in the cooking field.