Instagram:
@thomasceman
Tumblr:
www.thomasceman.tumblr.com
Tictail:
www.tictail.com/lazercao3000/thomas-carretero
1. What's your story? Where are you from?
My name is Thomas Carretero, I'm a 26 years old french 2D animator, illustrator, comic author and co-founder of SPIN OFF, an underground comics and zines festival based in Angoulême, France. I am from Basque Country, but I live in Angoulême since 2014. After spending 6 years in high school instead of 3, I was failing at school, then I applied for art schools because drawing was my main passion since the beginning. And surprisingly, I got accepted everywhere.
2. Tell us about your aesthetic.
I love vivid and dynamic lines, shimmering colors. I always try to find the clever mix between a certain simplicity highlighted by self-sufficient areas with a small line and a solid-color background, and others who are more intricate and detailed. The overall result must always seem easy.
3. What is your favourite medium and why?
I always start with a handmade illustration or painting before making some changes on Photoshop. What I like about this tool is that you can perfectly combine it with the others you use, and it offers me so many possibilities after I make the first drawing on paper. I realize that I can still go further with Photoshop on every single drawing I make. My work is not just about illustration : I made a handmade short movie using pencil only, I'm also working live with Innvivo a french hip-hop band, creating loops of images that add something to the lyrics. To avoid going around in circles, I always try to use different approaches in my practice.
4. What is your artistic process like?
Let's say I have two ways to proceed: - First one goes to illustration commissions, I always start with a sketch that will become a handmade painting. I'll later modify it on Photoshop. - The second one is about personal drawings, for these I usually take my time. It can be old sketches that I'm obsessed with and I finally use them, or elements from real life that inspire me and make me draw, so I take time to grope and experiment.
5. Who and/or what inspires your work?
I'm inspired by many Japanese comic authors, especially those from the magazine Garo (specialized in the 70's underground scene) such as Shigeru Mizuki and Seiichi Hayashi. But there are other artists inspiring me like Paul Driessen, Paul Peatzel, Paul Gauguin, Paul Sérusier and many other Pauls...
6. What role does art play in your life? How does it change the way you view the world?
Almost all my friends are artists: illustrators, musicians... I met most of them thanks to some projects we had in common, it's a very stimulating environment. But sometimes it can seem very small and partitioned. But what I like about illustration is that I get interested in different topics such as a cat's anatomy, how a watermill looks like, what kind of wild flowers grows in the fields... Personally my practice enables me to set goals, to try to improve everyday, to listen and be on the lookout for any new idea. To your question how does art change the way I see the world, I'd answer that it is the way I see this world that makes me an artist…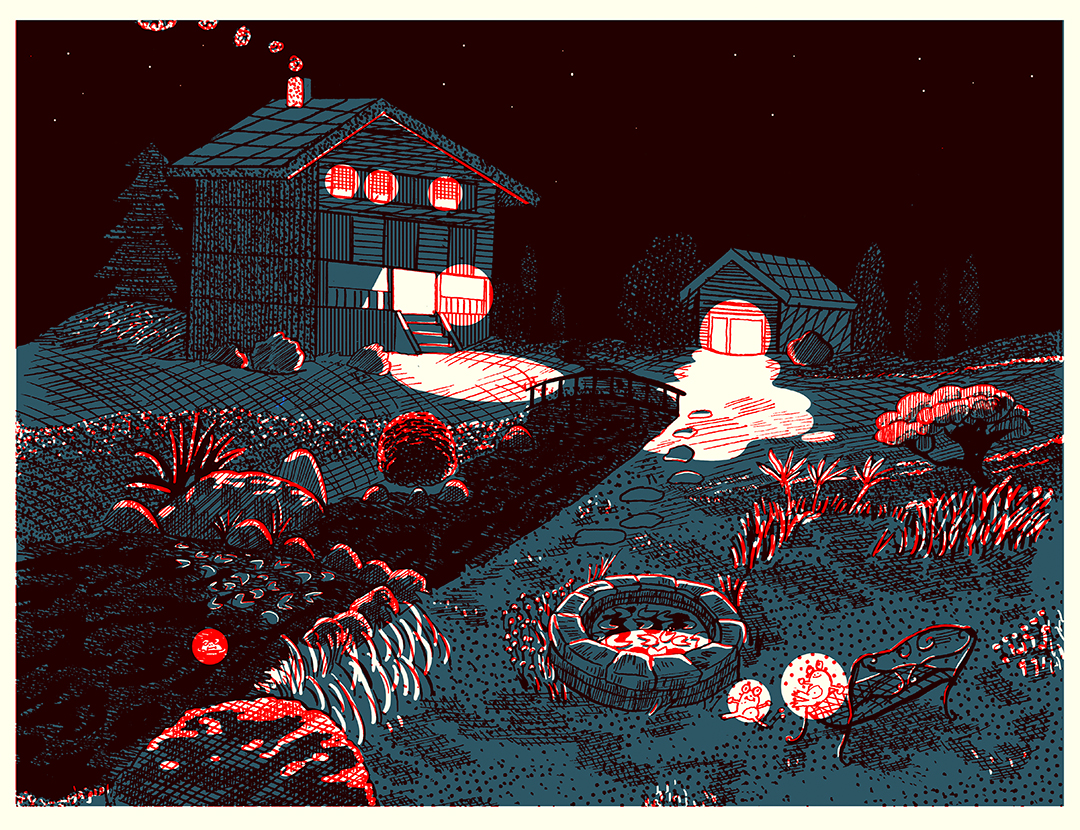 7. Where did you study?
I first graduated from Auguste Renoir, a French applied arts school in Paris where I received an illustration diploma, then I graduated as an assistant director from Emca, an animation school based on Angoulême, France.
8. Where do you see yourself in five years?
I graduated last summer so right now I'm setting up some projects, I'm not thinking about what I will do in 5 years I already have a lot to do in the next 12 months. I'm working on 2 exhibitions, on children illustration projects, I'm also getting things prepared to show my work to publishers. I would like to apply for a residency with a friend who plays drums, were working on a project that mixes electronic music and video projections. Besides, I'm planning to publish soon a 20 pages comic book with my collective
Lazer Cão
. Let's say that in 5 years these goals should be achieved.
9. What about in ten?
In 10 years I hope I'll stand back enough from things and judge my work, maybe set up long-term projects, which will enable me to answer this kind of question; I can't see myself that far right now.
10. What do you hope to achieve with your art?
In music as in drawing I try to focus on the narratives, I make it accessible to lead people to surprising paths. I teach illustration to kids in a primary school since September, this practice helps me think of how to demystify art, to provide and convey messages through humor or poetry.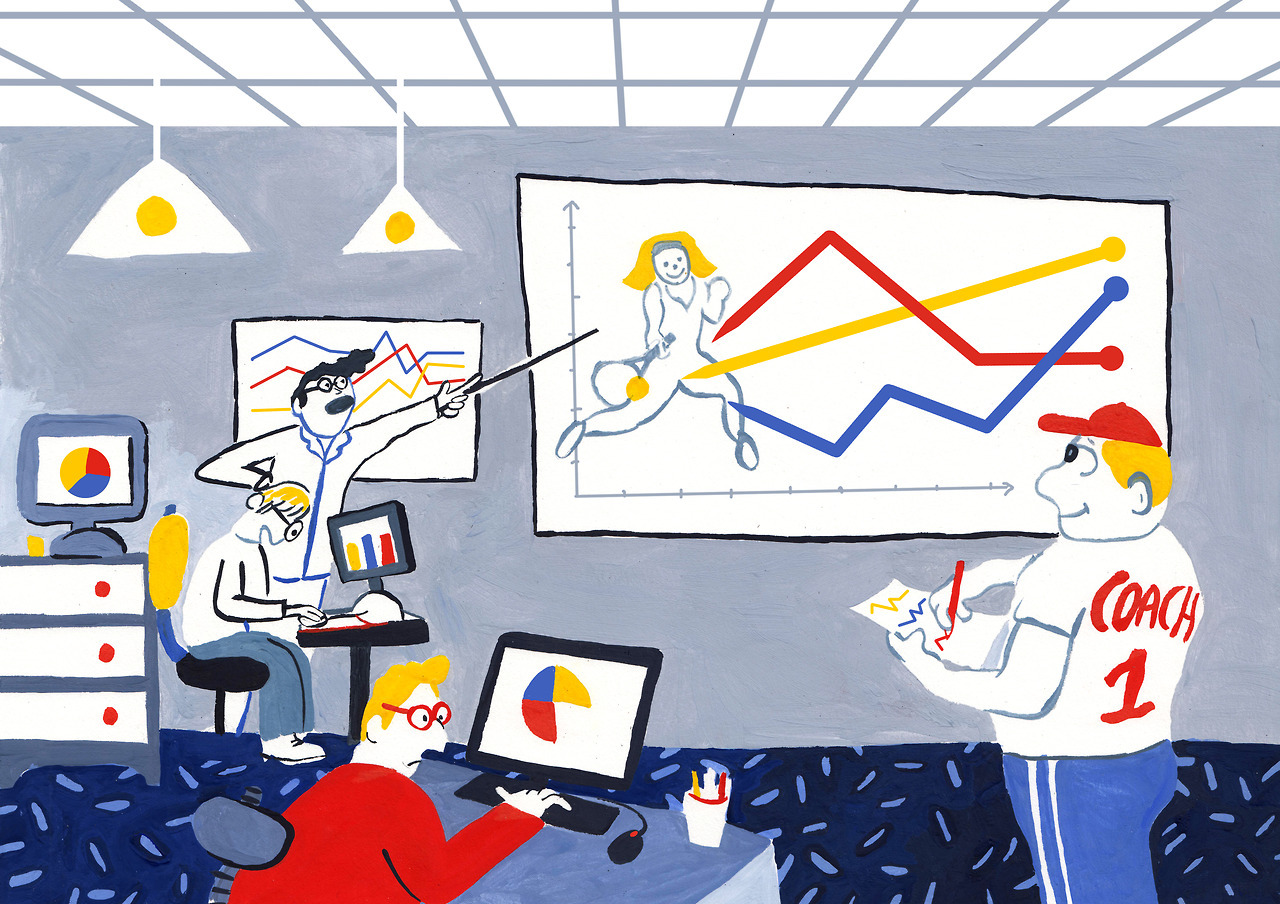 11. Now, tell us a little more about you as a person: what is your favourite food?
The best way to talk to you about myself is to tell you that I actually don't have a favorite food, I like to vary my pleasures, it's always a problem for me to make a choice. In restaurants for instance I always end up choosing a random meal once the waiter arrives: " Mm ok this time I'll take vegetables lasagna. WHAT? You serve them only at noon? Well.. Let me see what you have then...".
12. Favourite book?
Ain't easy to answer this question but I think of a book that really affected me: " To live" - written by a Chinese author Yu Hua. I try to make everyone read it cause it's a very striking book.
13. Favourite genre of music?
I listen to different kinds of music, but these days I keep listening to this song:
https://www.youtube.com/watch?v=Dx6OQ7RvDXc
. To me it's colorful and cheerful, very nice track for springtime.
14. What are your hobbies?
Playing music with my friends in the middle of the noise and din, there are very great moments happening at that moment.
15. If you weren't an artist, what would you be?
A cat.