Instagram:
@thomas.humeau_illustration
Tumblr:
thomashumeau.tumblr.com
1. What's your story? Where are you from?
I am Thomas Humeau, I was born in Angers in West of France. I moved to Paris when I was 18 to go to Art College. After that I came to London for a 6 months internship, and I never left! In the 6 years I have been here I've been working as an art director for different agencies, but in parallel I'm always drawing. I've released 3 comic books in France. The last one being an adaptation of the Chess Player by Austrian writer Stefan Zweig.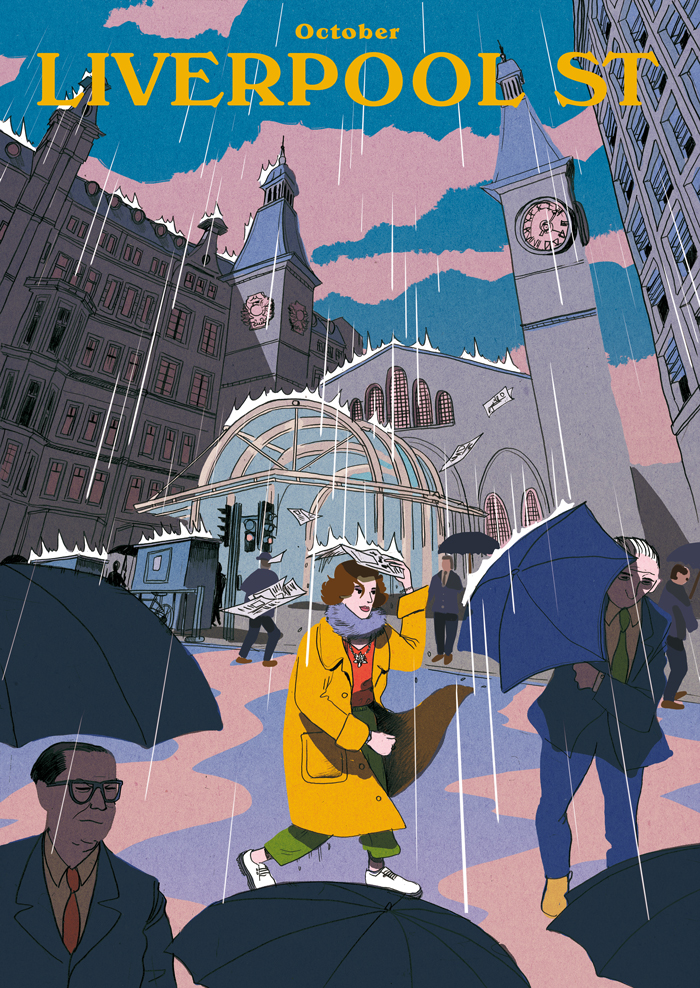 2. Tell us about your aesthetic.
I guess pretty realistic but with a strong atmosphere created by original color combinations. I have been taking influence by the everyday, mundane scenarios, and have used this as a theme in my current monthly London illustration series. I also take quite a lot of inspiration from my childhood, my first comic 'Desert Park' was a coming of age story. My illustrations are often nostalgic in the subject matter, I use lots of situations, places or people from my youth. Also as a graphic designer, I love a strong layout, working typography with illustration in a poster composition.
3. What is your favourite medium and why?
I draw with pencil, that I then scan. I then have fun with photoshop for the colours. Recently I felt the need to experiment with new techniques such as using a paint brush. I have such little time in the day to focus on my illustration that I often revert to the methods I feel comfortable with for ease and speed. I would love to find more time to push techniques further.
4. What is your artistic process like?
I don't spend too much time sketching, maybe a small doodle for the composition, but I like to be surprised and love to draw as I go and add details that I haven't thought about at the beginning.
5. Who and/or what inspires your work?
I've been reading comic books since I was really young and have never stopped since. People like Christophe Blain, Bastien Vives, Peeters, Gipi in France and Chris Ware, and Charles Burns in the US, have really inspired me. Now there are so many good comic book artist/illustrators it's hard to name them all. Photography inspire me a lot too. My dad is a photographer and he has bookshelves full of photography books, as a kid I used to copy the strange landscapes that I had never seen anywhere else before.
6. What role does art play in your life? How does it change the way you view the world?
It puts my head in another mindset, it gives me a break from the daily agency job. I just love the fact that as a comic artist you don't depend on anyone. Your story can be whatever you want, including dragons, set in space or in the middle of the jungle. The only limit is the imagination. Nobody is telling you « this is not possible ».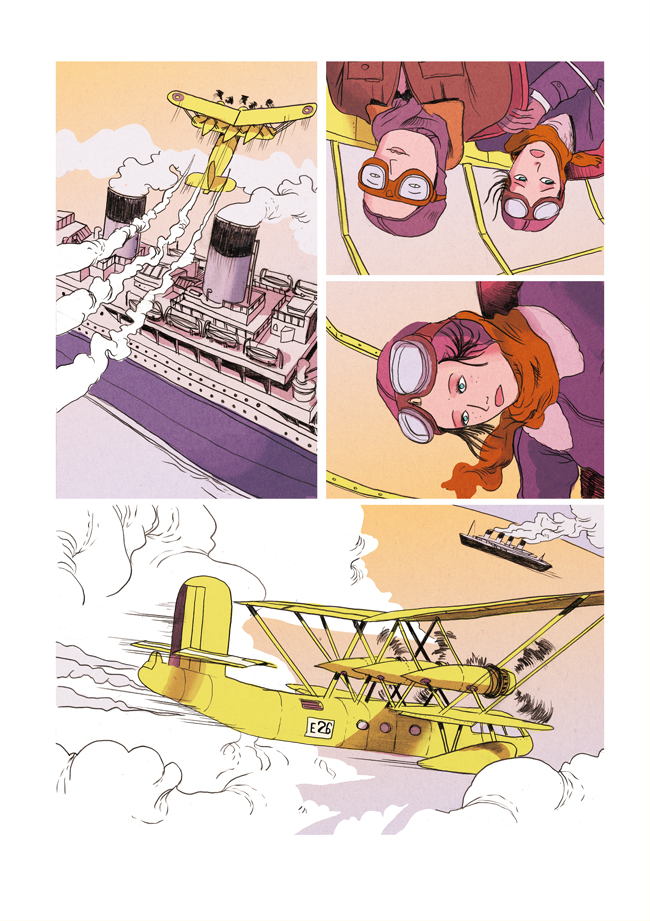 7. Where did you study?
I studied art and graphic design in Paris, first a BA at Ecole Estienne and then an MA at Olivier de Serres. It was great, I met lots of friends and interesting people there.
8. Where do you see yourself in five years? Working in an agency?
In 5 years I'd love to have a 50/50 balance between being a graphic designer and an illustrator. I hope I will have done a couple more comic books by then too!
9. What about in ten?
Maybe working 100% on comic books and illustration, ealthough I do think I would miss working in agencies.
10. What do you hope to achieve with your art?
I hope people are having a good time reading my comics and looking at my drawing, I hope it stimulates their imagination and create some emotions.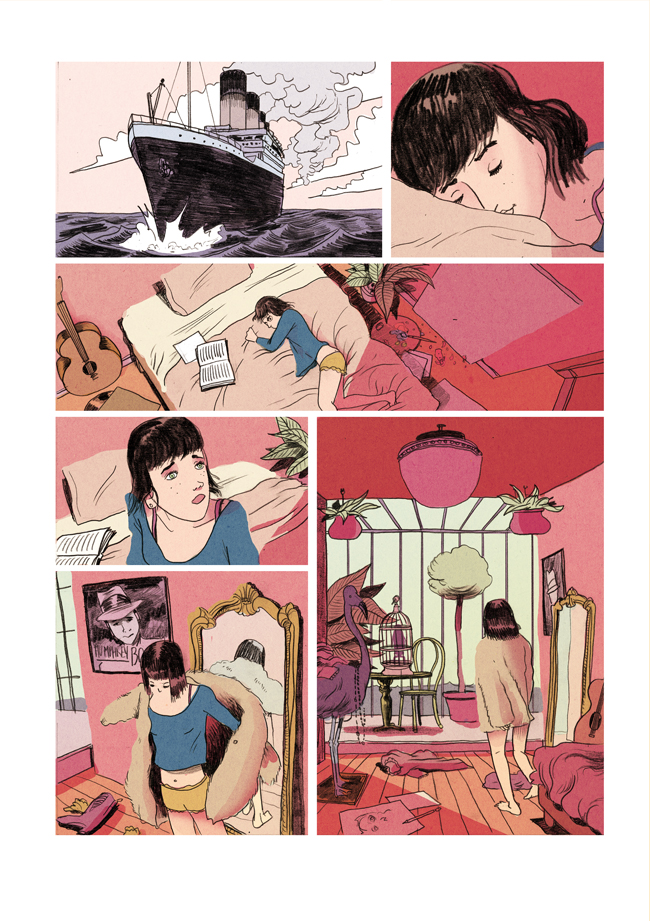 11. Now, tell us a little more about you as a person: what is your favourite food?
It's hard to choose! I'm not going to be original but I love pasta! Pasta pesto, pasta tomato sauce, pasta carbonara etc, everything, I'm never bored! Also I'm french so yeah lots of french food too!
12. Favourite book?
My favorite book is 1984 by George Orwell but because it's an easy choice I'd say the New York trilogy by Paul Auster! I have actually never been to New York, or America, so I can't wait to plan something there. Graphic Novel wise, I'd say Jimmy Corrigan by Chris Ware!
13. Favourite genre of music?
I've always loved Hip Hop and it's what I listen to the most, but I love electronic/techno music too. Music is essential to me when I'm drawing.
14. What are your hobbies?
Drawing is my hobby! But I also play football, 5 aside, we have an ageny team and I try to go out running on the weekend by the canal near my flat. I would also love to travel more.
15. If you weren't an artist, what would you be?
I studied Science till A level in France, I love space and astronomy, I think I'd be a scientist. Or to stay in the art sector, I'd love to be a movie director.