Instagram:
@thommilson
Twitter:
@thommilson
Website:
www.thommilson.com
1. What's your story? Where are you from?
I'm originally from Hull, but I moved to Leeds to study and I've stuck around ever since.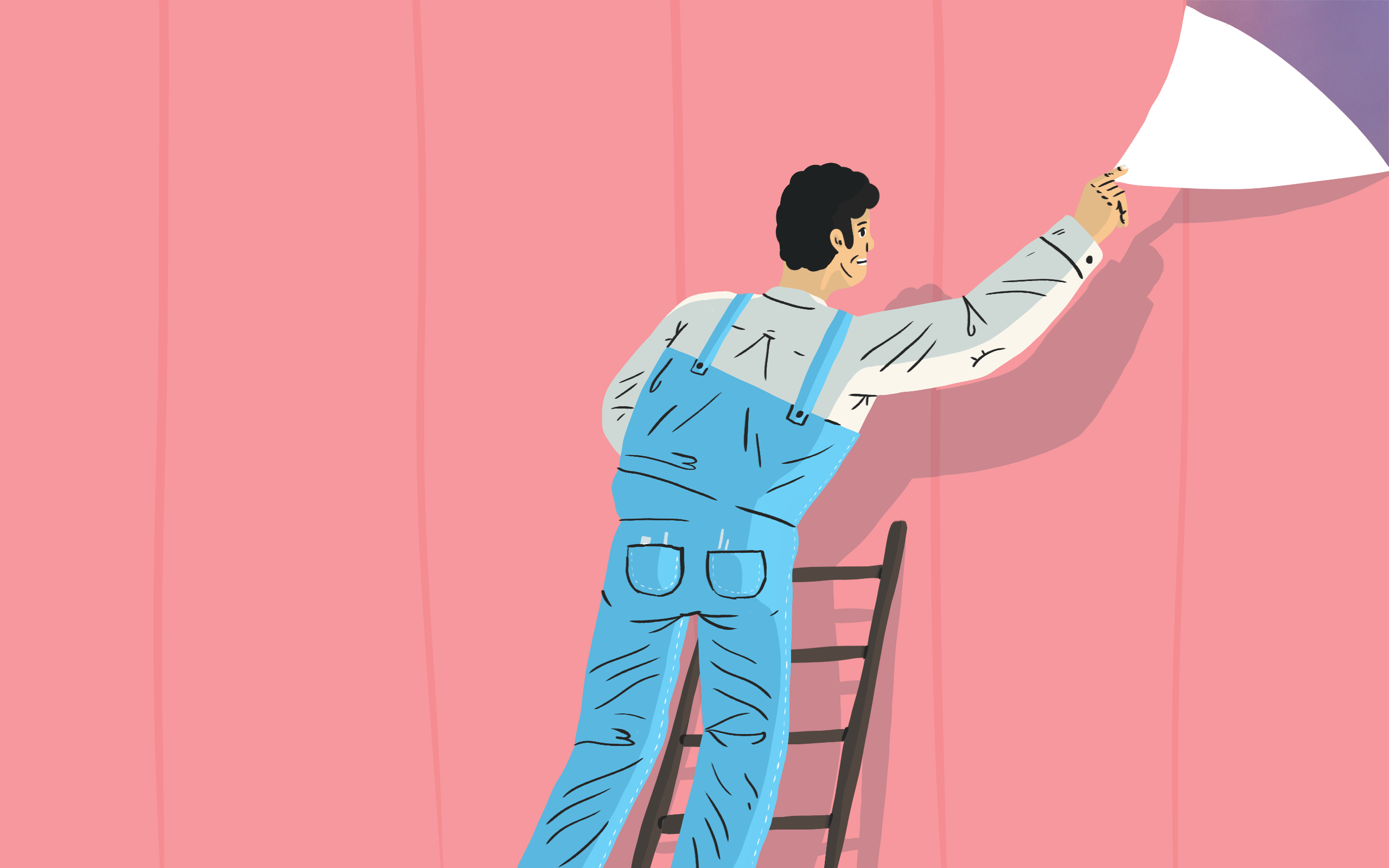 2. Tell us about your aesthetic.
I feel my aesthetic is constantly changing. I've never felt like the most technically gifted artist, but I like to create images that contain complex layers and lots of different textures, so the look and feel of my work will evolve with every new process that I experiment with. When I went to university I was a painter and I played with scale as a way of creating narratives in my work. I liked to experiment with colour, textures, brush marks and abstraction, however, when I left university I got a job as a graphic designer and was introduced to Adobe Illustrator. Working with Illustrator changed everything for me. I was used to the spontaneous, uncontrollable elements of mark-making, but now I had a way of working that allowed me to create something that was so accurate and precise. It was revolutionary to me. If that wasn't enough, I was struggling for money after leaving university and found it very difficult to buy materials on a regular basis. As a result, I quickly adopted illustrator as my main method of production. Over the next few years my work included less and less of the mark-making I had been exploring throughout university. I was working quickly and efficiently, producing images that were well liked by clients, and this gave me a great sense of artistic achievement. For a while at least. Assignments such as infographics – especially science and technology ones – were my bread and butter, but I found it difficult to create work that conveyed the level of emotion I wanted, and I started to miss the organic feel of handmade work. At first it was just a small doubt in the back of my mind, but then it started to grow and grow until I stopped feeling confident in the way that I worked. Then, suddenly, I went through a patch of very little client work. This drop-off in work allowed me to carry out a series of personal projects, many of which were the most enjoyable pieces of work I'd created in a very long time. By the time I was asked to create work in Illustrator again, I realised I hadn't worked that way in several months. So, I decided to change the way I worked, and started hand-drawing all my images again. Even if I had to start putting together an entirely new portfolio. And that's where I'm at right now.
3. What is your favourite medium and why?
I like working with ink, especially with a brush. I like that I can only control so much, and that each mark is unique. It's not something you can authentically achieve with a drawing tablet – although you can get quite close.
4. What is your artistic process like?
My process is pretty standard – I think – as I'll normally start by carrying out a lot of research. This involves collecting reference materials, pencil studies, photographs, and examples of work by other artists. I'll then create quick roughs in my sketchbook and then set them aside and take a little time off from the project. I then come back to my sketches and start working them into more detailed compositions. Once these compositions are complete I'll ink sections of the work as needed and then scan in the sketches and ink-work. Once I've scanned the assets that I need, I'll create the rest of the image in Photoshop and digitally add brush work where needed. When I'm working, I like to drink tea and listen to music. I use headphones to block out everything around me, and sometimes, because I get deep into the work, the music will stop and I'll be working to silence with a cold cup of tea. Strangely, that always makes me feel good about the work; if I'm distracted I'll often go back to my sketchbook and revisit the idea to make sure I'm actually happy with it.
5. Who and/or what inspires your work?
I'll often spend large chunks of time on Instagram looking at work by artists, designers, photographers and illustrators. However, I also try to get away from Instagram and other online avenues, otherwise I can find myself getting lost and too focused on social media. The internet is wonderful for inspiration, but can also make you feel self-conscious as an artist. You should never forget to be yourself and explore your own interests and bring these into your work, so I always make time to socialise and carry out other hobbies that I don't share online.
6. What role does art play in your life? How does it change the way you view the world?
Art has a huge role in my life. Outside of the fact that my day to day life is full of creating work, everything I do and experience is in some way a form of art, whether it's TV, film or music. I'm so desperate to enjoy something that can be considered art that I try not to let myself watch trash TV or anything like that. There just isn't enough time in the day to absorb all the good stuff, so why waste time?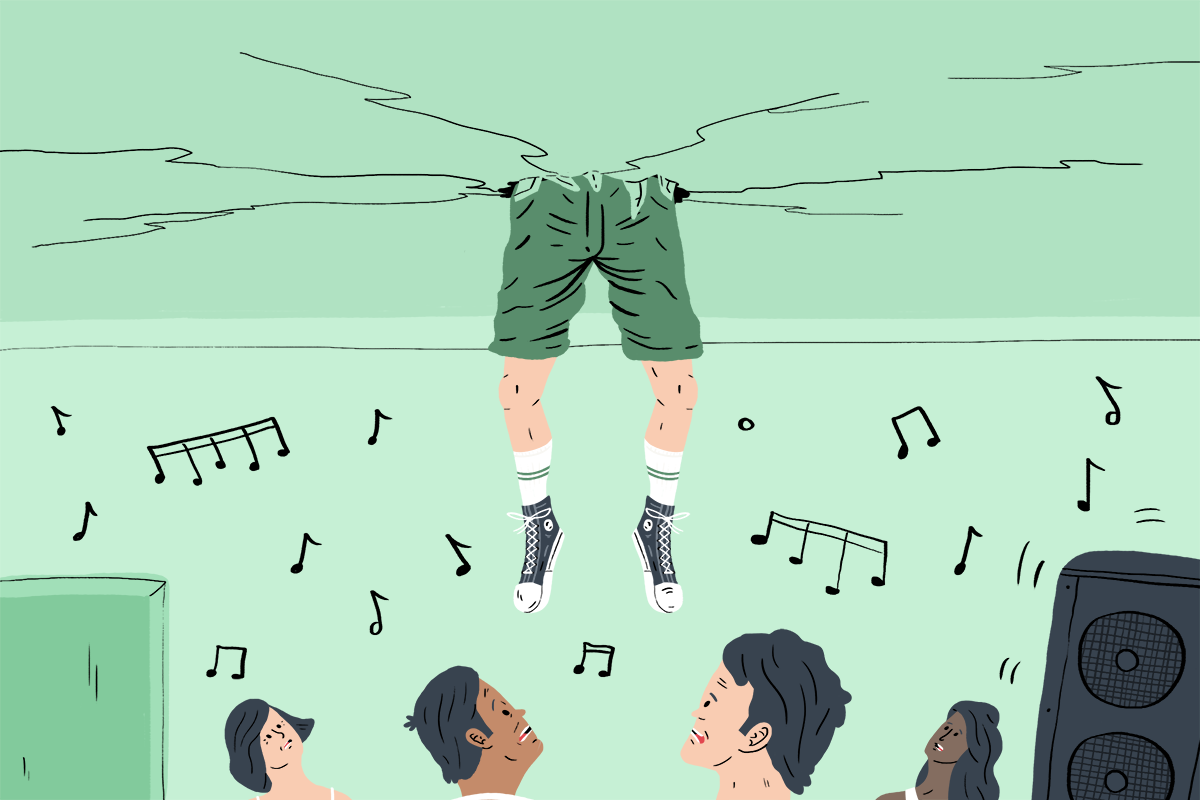 7. Where did you study?
I studied Fine Art at Leeds Becket University. The course was great and my tutors were some really talented artists, such as Harold Offeh, Kevin O'Brien, and Peter Ellis. The course was diverse and we were encouraged to explore a wide range of mediums without the fear of failure. The course also taught me a great deal about funding your practice, which I cannot stress the value of enough.
8. Where do you see yourself in five years? Working in an agency?
Working in-house for an agency has proven to be an insanely valuable learning experience. Understanding how your personal vision fits with the needs of client and art-directors is something that every illustrator needs to know, so I would recommend agency work to anyone who wants to learn the ins and outs of the industry. In the next five years, however, I would like to exhibit more work and maybe illustrate a book. But who knows!
9. What about in ten?
I'd love to have an answer for this, but who knows!
10. What do you hope to achieve with your art?
I have a list of publications that I want to work with, so working with all of them would be a dream come true. Beyond that, I just want to continue to make a living from drawing. I really do feel incredibly lucky to be able to do this, and that's all I've ever really wanted to achieve. Anything else on top of that is a bonus!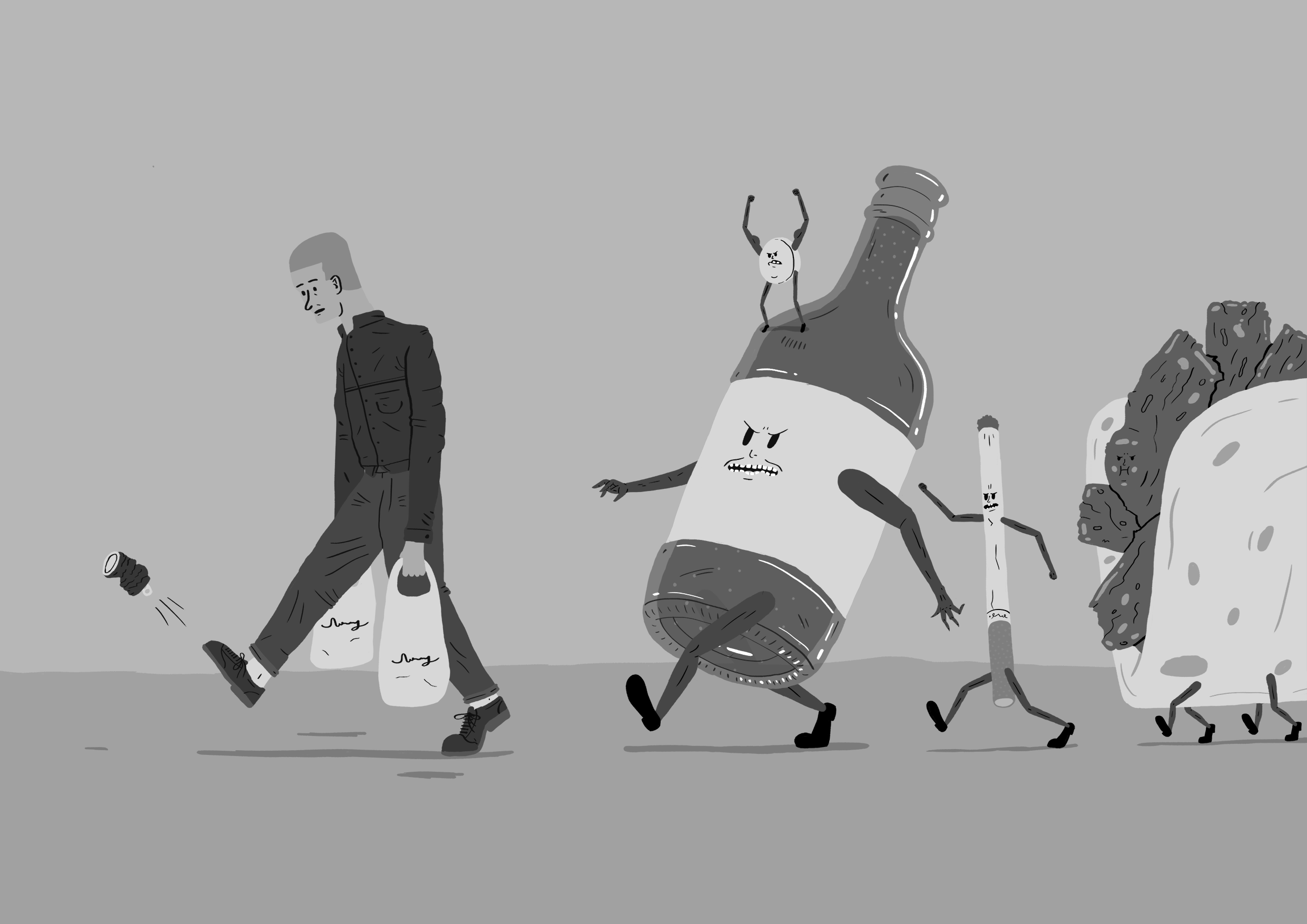 11. Now, tell us a little more about you as a person: what is your favourite food?
I would like to sound cultured on this, but it would a lie to say anything other than pizza.
12. Favourite book?
Blood Meridian by Cormac McCarthy. It's so brilliantly uncompromising. McCarthy's prose is so breathless (sometimes literally) and visually evocative. It's not an easy read by any stretch, but it is one of the most rewarding books I have ever picked up.
13. Favourite genre of music?
Is it too easy to say alternative? My tastes are always shifting, but I know my favourite band right now is Pile. I can't stop listening to them – and you should too.
14. What are your hobbies?
I love to cook. Food is such a vice for me, and I love to explore different flavours and cuisines. I also like to play video games, but I'm not that big on shooting games – I'm much more of a puzzle person. Classic point and click games – such as Broken Sword – are the reason I got into art and illustration at a young age. I also love baseball, and I'll happily bore people to death by talking about it.
15. If you weren't an artist, what would you be?
A chef. I'd open my own pizza place and stuff my face with the nicest pizza in town.