Instagram: @thusisterstudio
Website: www.thusister.studio
1. What's your story? Where are you from?
Hi!!! My name is Thumy Phan! I'm an illustrator + designer, born in Vietnam, raised in Oklahoma City. When I was 19, I moved to Chicago to attend art school and after about 10 years, relocated back to OKC. I know it's cheesy to say, but I have always loved drawing, making things. In the third grade, instead of buying a gift, I made my mom a decorated coupon book for Mother's Day. I have never not wanted to be an artist.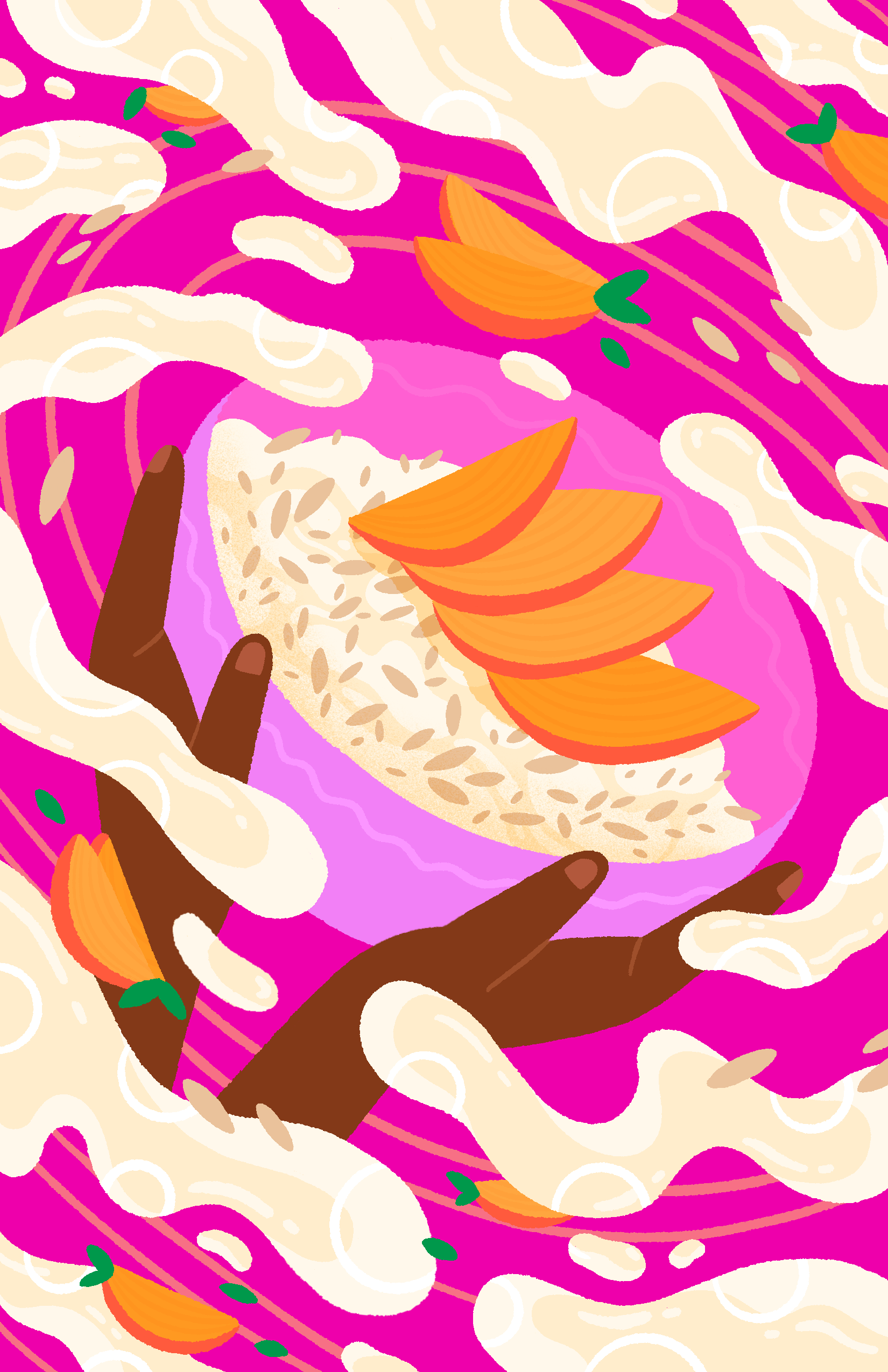 2. Tell us about your aesthetic.
I love using bright, bold colors. It's just another way for me to be loud and defy the "Asian American womxn are muted and passive" stereotype. BAM. I love bringing the magic, so there's always a ton of swirls.
3. What is your favourite medium and why?
I'm mainly a digital illustrator, so I love my iPad and the Procreate app. I even use it for sketching. Procreate is just so easy to use, the brushes are beautiful, it's 100% the reason why I am drawing more. In fact, because the ease of use makes me want to see illustrations through, I've finished more pieces in total in the last 2 years than I have in the last 10 years!! Serious!
4. What is your artistic process like?
I often start by doing research. The history of words and imagery can hold different meanings to different communities, so before I start sketching, I do a quick Google search. Having that knowledge and knowing there's meaning in the art helps me feel like I have a solid foundation to create a strong piece. I also look at a lot of inspiration, Dribbble and Instagram are my go to's. Then, I jump into sketching, sometimes drawing and redrawing the sketch over 2-3 times. The final step is narrowing down a color scheme and adding tons of magical details.
5. Who and/or what inspires your work?
Genuinely good things and good people inspire me. Whether or not they exist the way they are now because of bad is irrelevant, like Amanda Ngọc Nguyễn and Chanel Miller, who went through tragedies, and are now powerhouses in my community. They stood strong through the bad. Like my parents, and my siblings. Like my amazing friends. Like how Breonna Taylor's mom, Tamika Palmer, is still fighting for justice and peace for her daughter. Powerful womxn inspire me daily. During this pandemic, I've been drawing a lot of food. There's nothing like a sweet, cold can of Hawaiian Sun Pass-O-Guava while watching an Oklahoma City sunset. I've been trying to find inspiration in these little joys on days when the world is relentless.
6. What role does art play in your life? How does it change the way you view the world?
Wow, this is a hard question, for sure. I think it's as simple as this. For me, sharing my work allows me to connect with others, bring joy, make my voice heard, and gives me the opportunity to uplift other's voices. Sometimes, simply existing becomes a marathon so making art helps me feel like I can still add little pieces of good to the world.

7. Where did you study?
I went to Columbia College Chicago and graduated in 2013 with a BFA in Graphic Design! I have always used art in tandem with design however, so I consider myself just as much an artist as I do a graphic designer.
8. Where do you see yourself in five years?
I have no idea. And that's ok. My only expectations for myself are that I hope I never stop drawing. I never want to stop being an artist!!
9. What about in ten?
I have always wanted to work on murals, immersive artwork, making art on a larger scale! It'd be a dream come true to create a magical interactive experience.
10. What do you hope to achieve with your art?
Before the internet became the big thing that it is now, and before I met more artists like me, I couldn't see a future for myself as an immigrant, womxn of color in the arts, especially in Oklahoma City. I still decided to pursue it anyway. Only just a couple of decades ago, my parents wouldn't even have imagined me being in this industry. Now, they proudly tell people the field I'm in. And that feels AMAZING. I hope my art and journey will inspire others, especially young APIA immigrant womxn, that they can grow up to be an artist, too.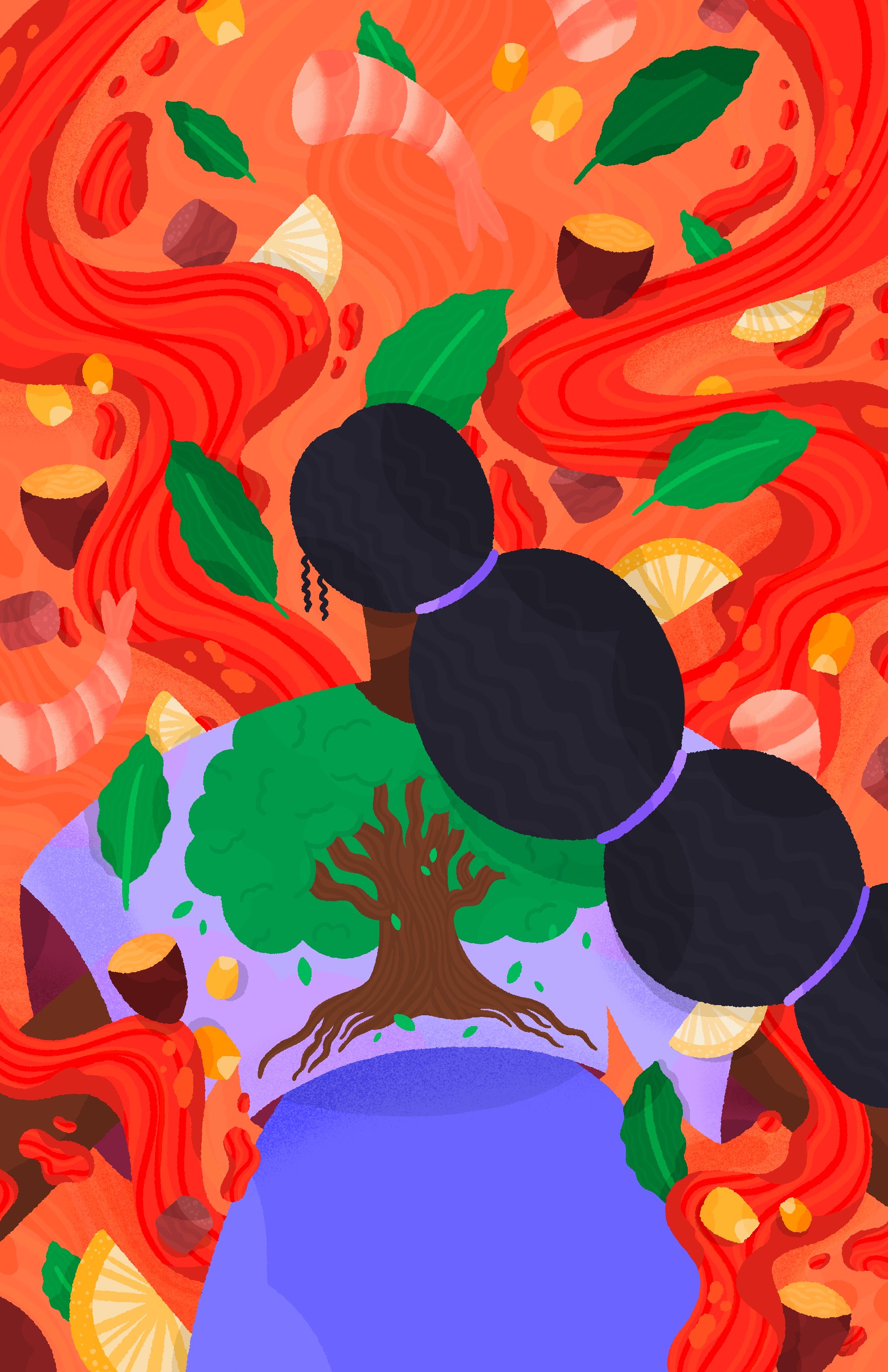 11. Now, tell us a little more about you as a person: what is your favourite food?
Vietnamese food is my all time favorite. Pho, curry, spring rolls, hot pot, dim sum. Asian food period. I'm a very big snacker. I loooove sweets. Those brown sugar boba ice cream bars? Insanely good.
12. Favourite book?
I've got a pile of books I still need to read but at the top of my already read list is "In the Time of the Butterflies" by Julia Alvarez.

13. Favourite genre of music?
I'm really all over the place. The most listened to songs in my current Spring + Summer 2020 playlist are "Godspeed" by Frank Ocean, "Runner" by Kevin Abstract, "Someone New" by BANKS, "Gonna Love Me" by Teyana Taylor, and "Love Lockdown" by Team Astro.
14. What are your hobbies?
I love interactive experiences, I'm happy I was able to experience a couple prior to the pandemic. There is nothing like standing in a Yayoi Kusama Infinity room, it makes you feel like you are standing in space! I love making pictures, planning photoshoots, polaroids, fujifilm. Everything photography. I own a Canon 5D Mark II. Also, going thrifting! And eating, of course.
15. If you weren't an artist, what would you be?
I'd probably be a baker, own a coffee shop where I'll sell Vietnamese coffee and Vietnamese sweet treats. Who knows, maybe one day?? To me, baking + coffee ARE forms of art.