Instagram:
@tiagomajuelos
1. What's your story? Where are you from?
I was born in Porto (that's the reason of my Portuguese name) but I was raised in my beloved city of Barcelona. Here I grew up drawing and painting everyday!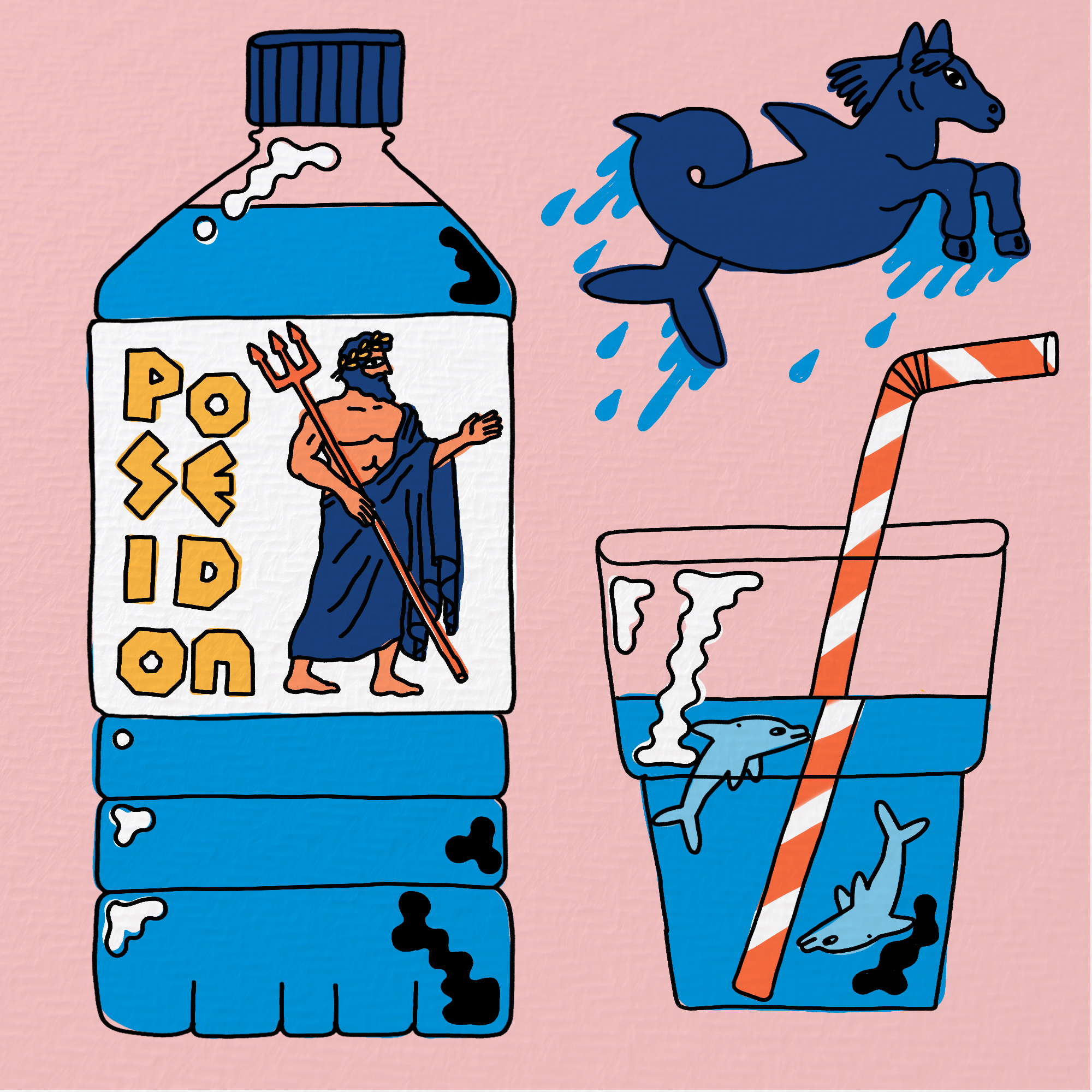 2. Tell us about your aesthetic.
My aesthetic is a 2D plain-colored illustration with a basic palette normally lined in black.
3. What is your favourite medium and why?
Right now I use a pen tablet monitor to do my personal works and some inquires, this let me redraw and try many different color combinations, it's funny and a perfect balance of control and looseness. Anyway I love all kind of classic mediums too like oil pastels, markers, color pencils, water color or spray paint.
4. What is your artistic process like?
I have an idea or a request, I read and meditate about the subject, I try to extract the main features and peculiarities, I and I draw about it, normally different elements trying to compose an image that can explain the idea. Or I just paint freely it really depends of what I'm doing.
5. Who and/or what inspires your work?
My style its heavily inspired in ancient cultures, other illustrators and graffiti. But wow, too many things inspired me... Life it's the inspiration! I love to believe everything can be an inspiration, actually you just need to see regular things with a different perspective.
6. What role does art play in your life? How does it change the way you view the world?
It's so simple and complicated: It just makse me happy. I believe the world is art.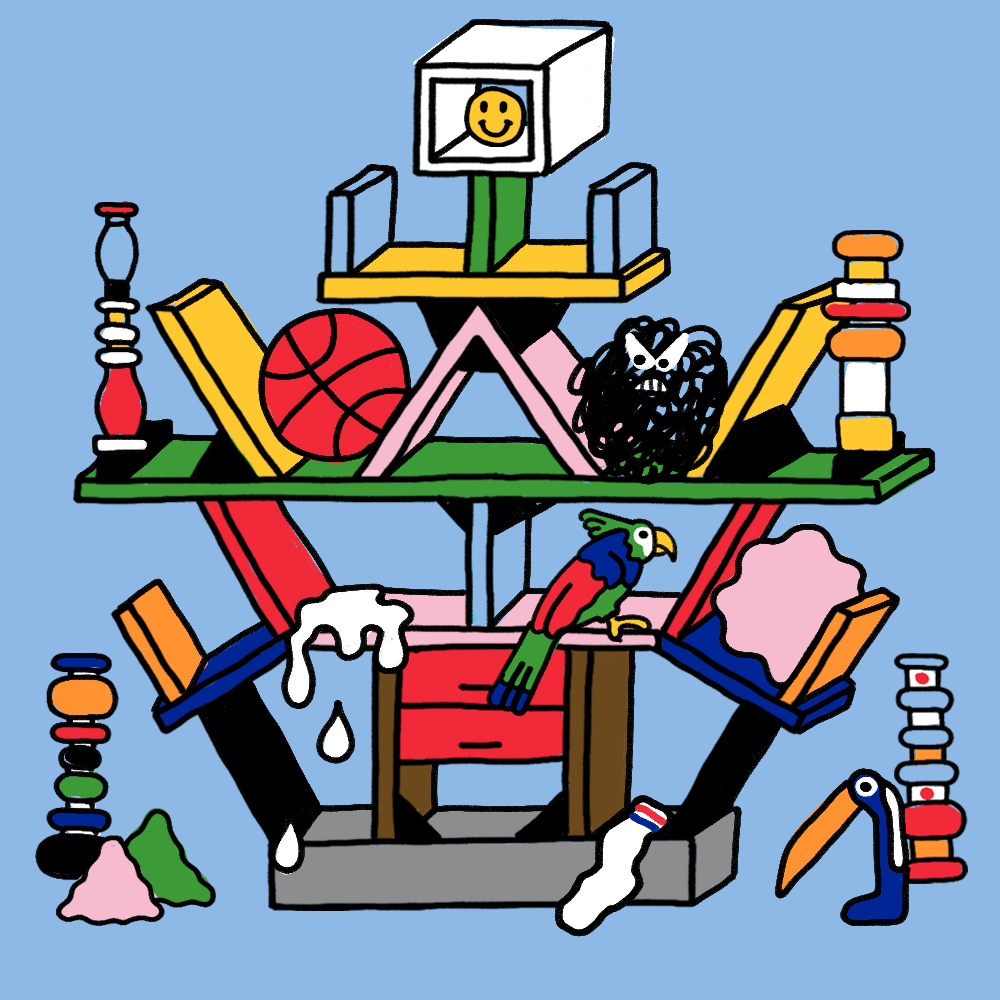 7. Where did you study?
I studied In Elisava Design School in Barcelona.
8. Where do you see yourself in five years?
I see myself drawing and painting :)
9. What about in ten?
...and probably in Barcelona, with my girl and my dog and hopefully a couple of kids around.
10. What do you hope to achieve with your art?
I want my art to be worth, helping to illustrate concepts and subjects, maybe evoking feelings and make people meditate.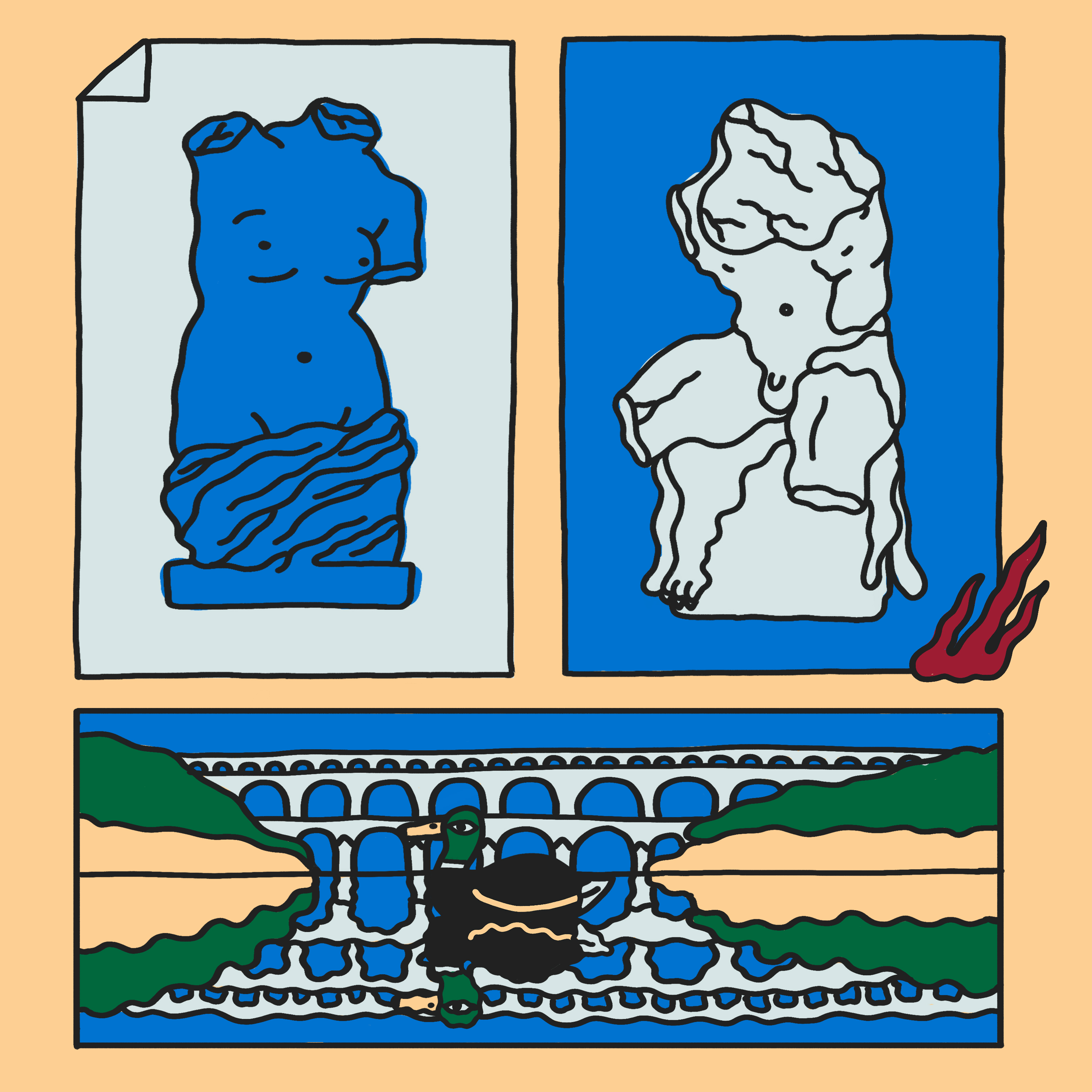 11. Now, tell us a little more about you as a person: what is your favourite food?
Cloying sweet desserts, I really love 'em! i don't understand how people think cloying it's a bad adjective.
12. Favourite book?
A present my girlfriend made me, a bird guide, I love birds!
13. Favourite genre of music?
Rap music, roots reggae, dancehall, 80's bands, jazz, electronic music, can't choose one!
14. What are your hobbies?
Painting, birdwatching, graffiti, photography, cooking, snorkeling, biking.
15. If you weren't an artist, what would you be?
Astronaut, or palaeontologist, or musician, or fisherman, who knows?