Instagram:
@tiffjan
1. What's your story? Where are you from?
Hi! I'm Tiffany, an illustrator based in Los Angeles. I've lived in California my whole life, but have only recently decided to pursue a creative career-- it's a scary but exciting transition!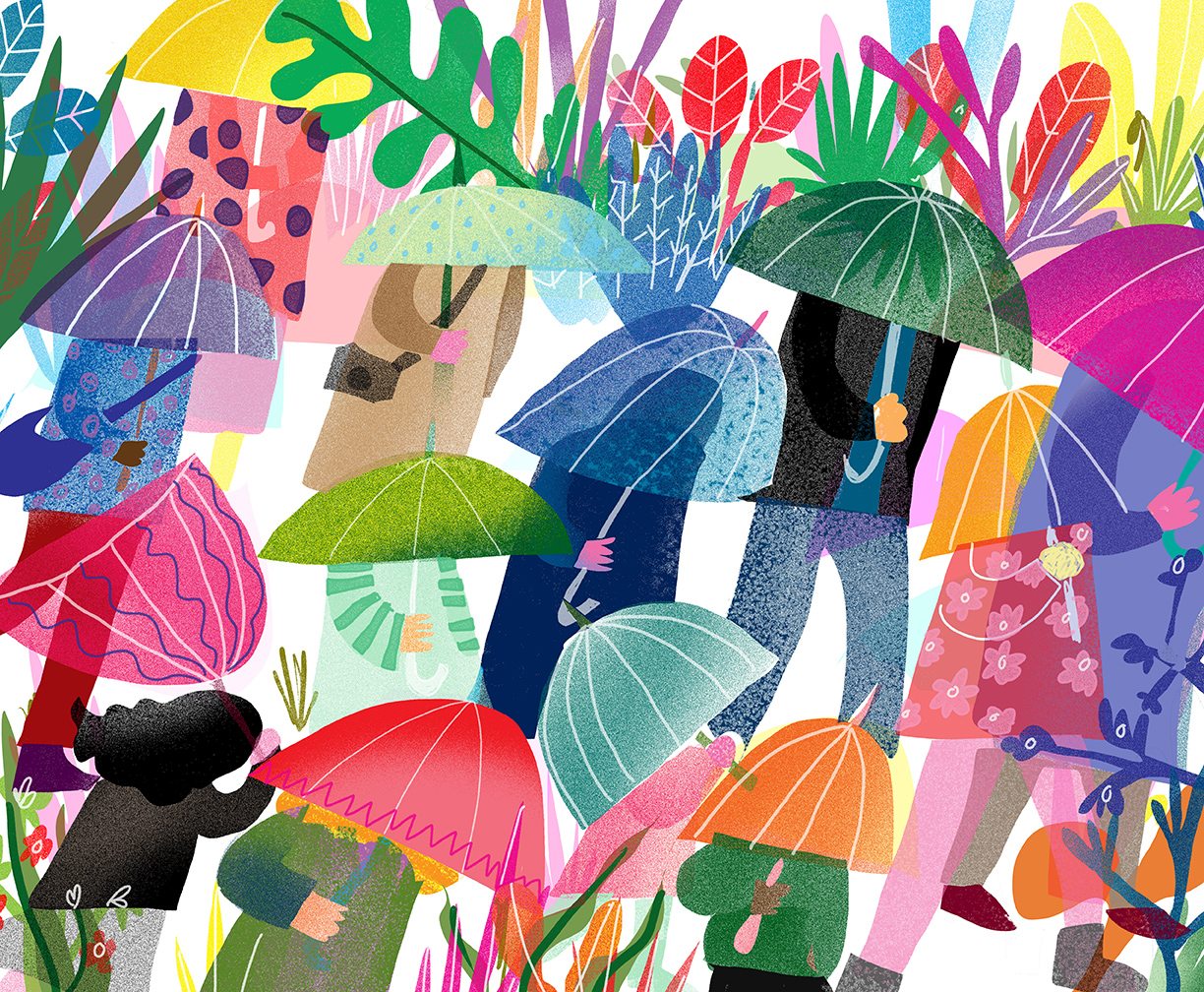 2. Tell us about your aesthetic.
I'm always trying new things but I tend to make playful and expressive drawings that are usually colorful and loose.
3. What is your favourite medium and why?
Pencil to paper feels best maybe, but I love how even a simple change in tools, like switching to an ink pen, can give the drawing a different energy. I like to use Photoshop for a cut/collage look, since I love collage but hate the mess, but I can never get the line quality I want when I use the machine.
4. What is your artistic process like?
I'll experiment with markmaking/color/concept things in a sketchbook, and these ideas usually find their way into finished work. Though sometimes I feel like the sketchbook drawing is the finished piece.
5. Who and/or what inspires your work?
Friends and fellow artists, crowds, brambles, and all the funny/poignant moments in life.
6. What role does art play in your life? How does it change the way you view the world?
Art helps me feel situated and constantly has me checking my point of view, so I appreciate it for that.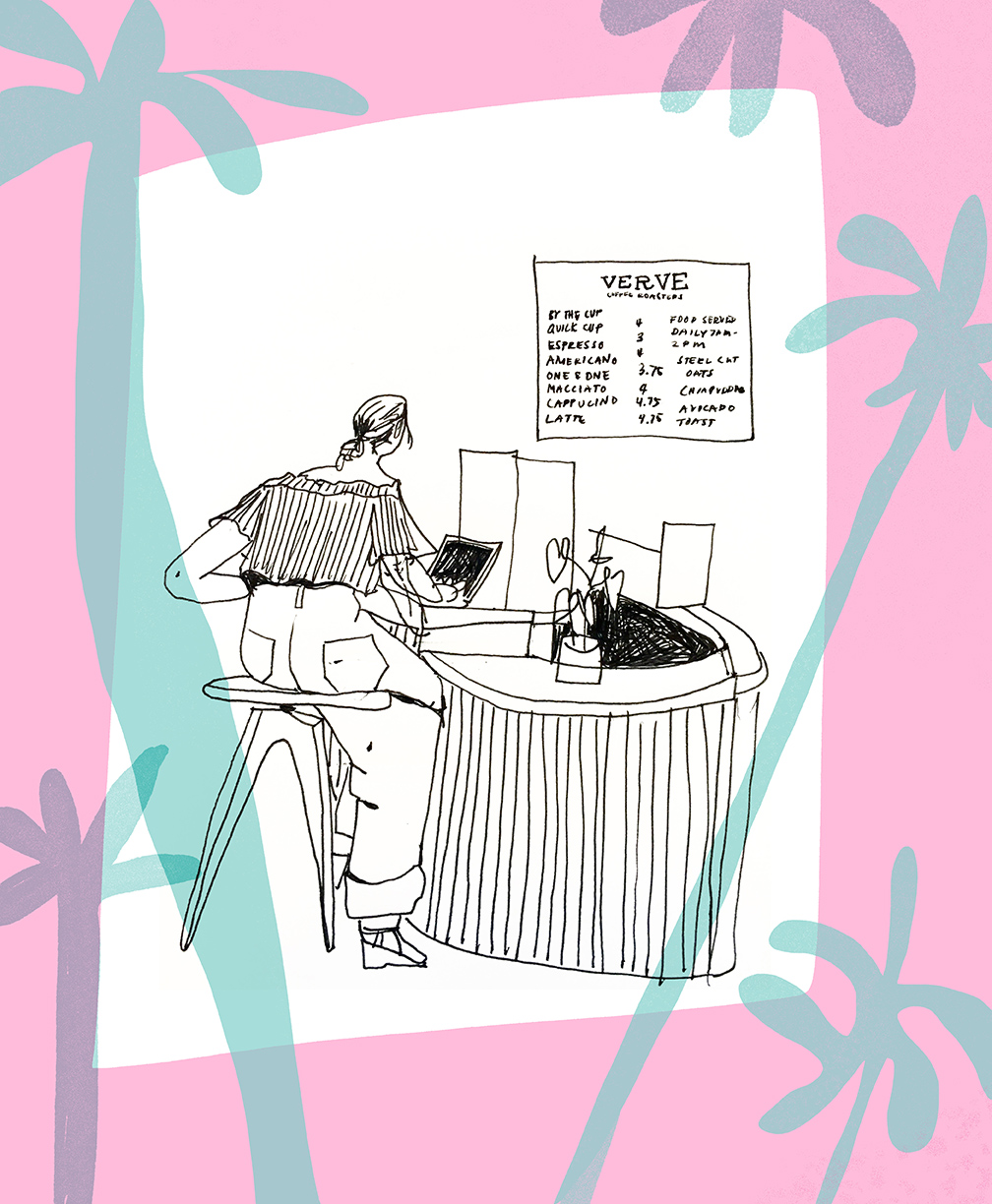 7. Where did you study?
I studied at ArtCenter College of Design (my Hogwarts).
8. Where do you see yourself in five years?
Making lots of drawings!
9. What about in ten?
Making even more drawings!
10. What do you hope to achieve with your art?
I love the idea of communicating ideas with people I might not be able to have a conversation with.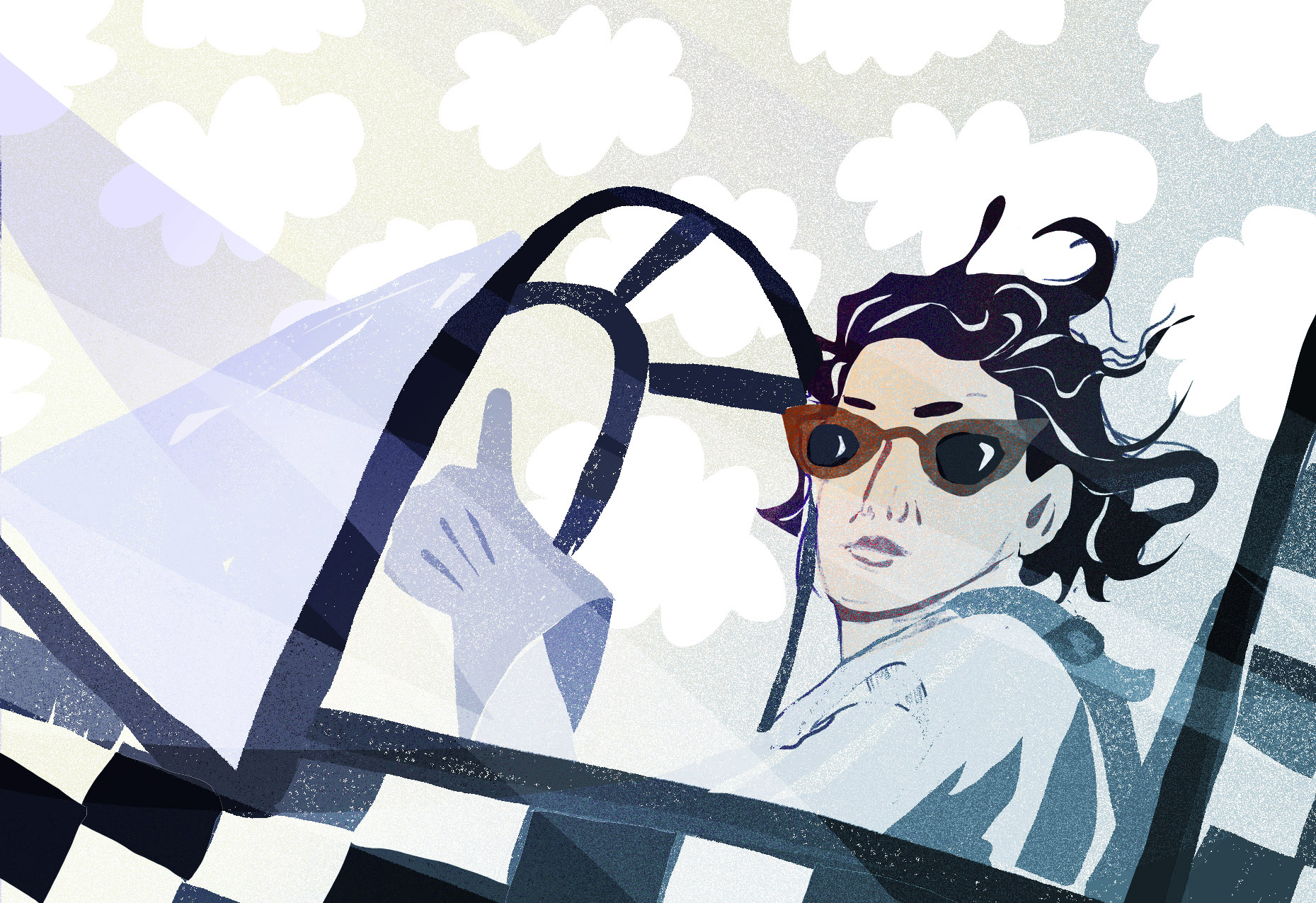 11. Now, tell us a little more about you as a person: what is your favourite food?
Right now: black sesame paste, on toast with honey! :9
12. Favourite book?
Just read Calypso by David Sedaris and loved it!
13. Favourite genre of music?
Pop, but really anything with a good melody.
14. What are your hobbies?
Travelling, watching lots of Bravo television, karaoke, being a gal pal.
15. If you weren't an artist, what would you be?
A cooking show judge. Or maybe a magician.