Instagram:
@tiffy_pai
Website:
www.tiffany-pai.com
1. What's your story? Where are you from?
I was born and raised in Beijing where I attended international school. I recently moved to Brooklyn, NY and have started working as a graphic designer with PLANSPONSOR, PLANADVISER and CIO magazines.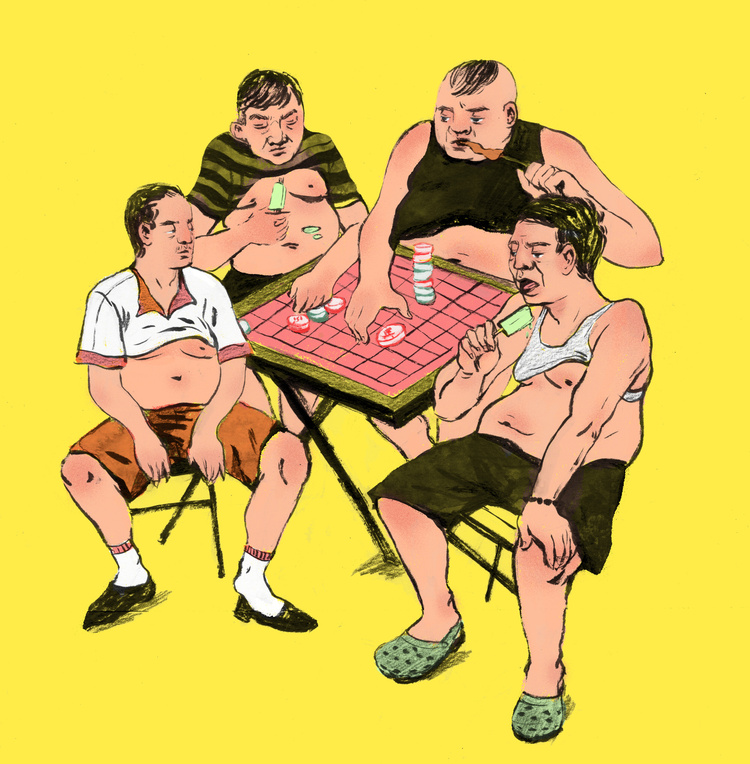 2. Tell us about your aesthetic.
I'm definitely still figuring things out but I think my work tends to be loose, textural and figurative. I've started embracing things that I've previously dismissed in my work like femininity and Chinese culture.
3. What is your favourite medium and why?
I like the surprises and tactility of ink.
4. What is your artistic process like?
I tend to ruminate on a concept for days. I like to start my drawings 'traditionally'. I sketch in pencil then do line work in brushed ink. I then scan the lineart and color it digitally; I think my work becomes really stiff when I work purely digitally. I also like to watch a mindless TV show on Netflix while I work- I find that this stops me from over-thinking and obsessing over small details.
5. Who and/or what inspires your work?
I've recently been looking at Ukiyo-e, Chinese traditional paintings and Chinese Communist propaganda posters.
6. What role does art play in your life? How does it change the way you view the world?
Art constantly reminds me that there is no linear path in life and that there is no singular definition of success, or what is good. I would like to think that this mindset has made me a better and happier person. Illustration has also introduced me to a community of people who are so driven and passionate about what they do, and I am endlessly inspired by them. I'm very fortunate to be with a group of them here in New York.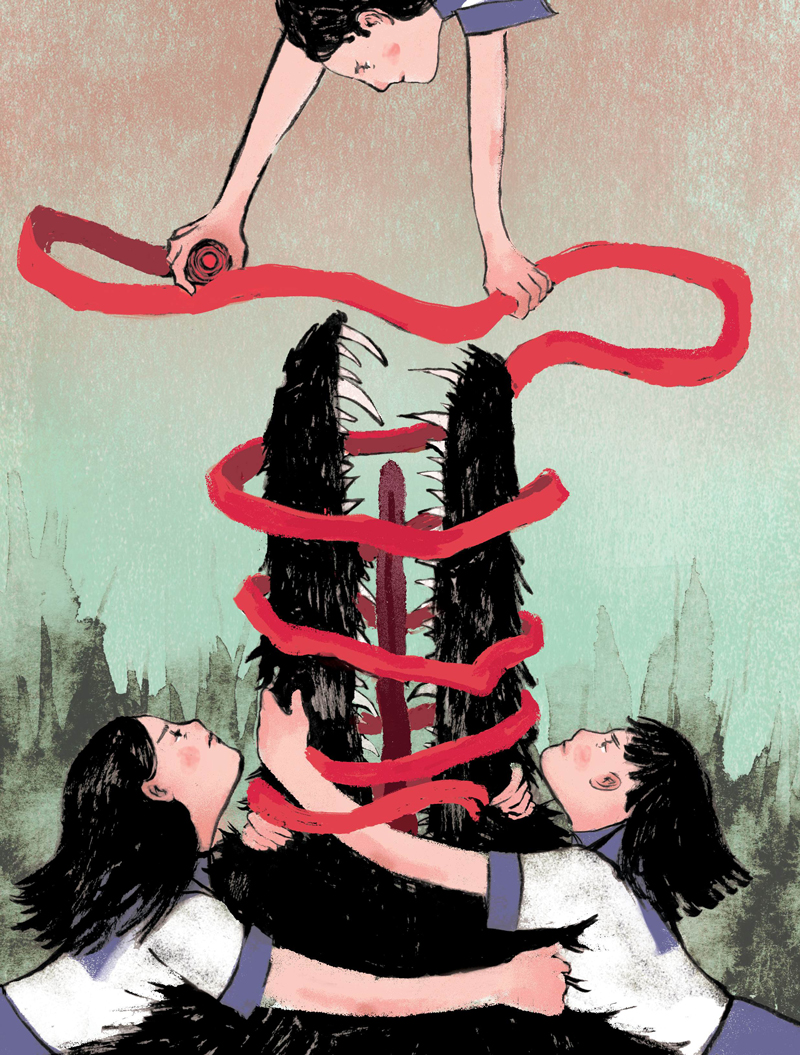 7. Where did you study?
I recently graduated with a BFA in illustration from the Rhode Island School of Design.
8. Where do you see yourself in five years?
I would love to be doing a variety of editorial freelance illustration work while still designing full time. I would also love to own a corgi and live in Manhattan.
9. What about in ten?
I want to make work that is free of self doubt (and own 2 corgis).
10. What do you hope to achieve with your art?
I want to keep evolving, improving and produce work that is personal, conceptual and that I can be proud of. I would be more than happy if someone says that my illustrations brightened their day or made them pause and think of an idea in a different way.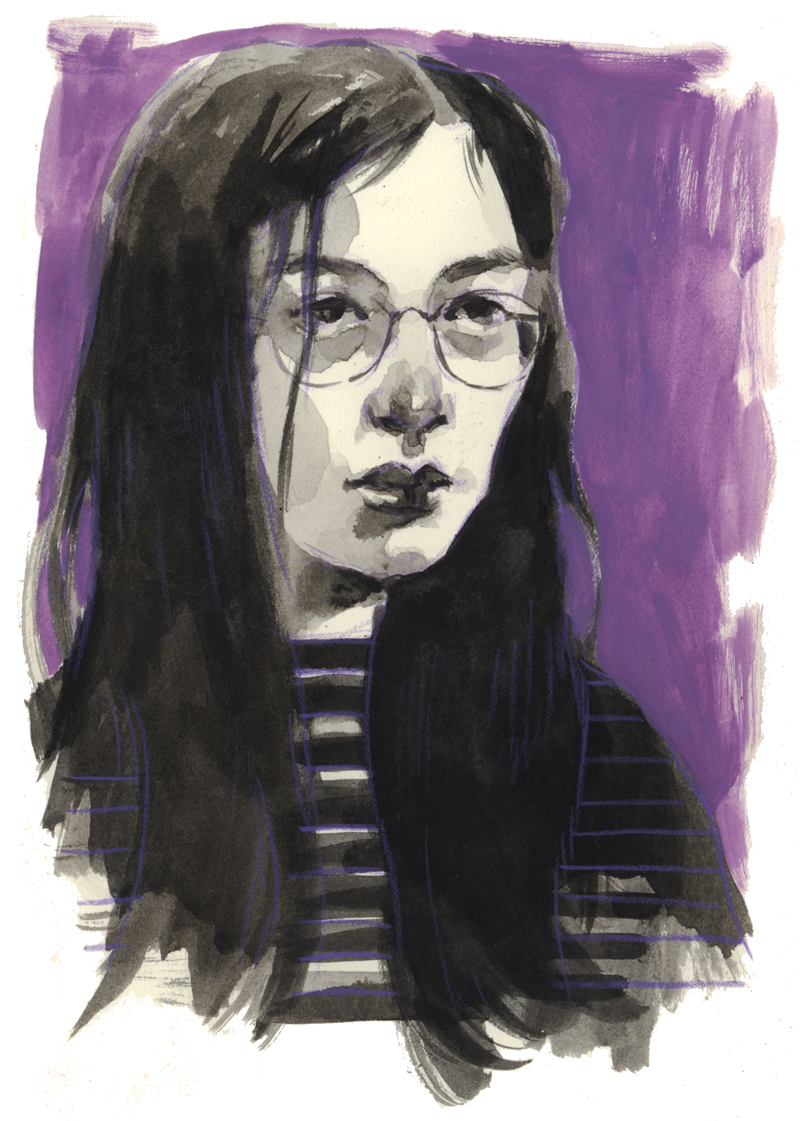 11. Now, tell us a little more about you as a person: what is your favourite food?
Ramen! Ivan's Ramen in NY is my go to recommendation right now.
12. Favourite book?
Rebecca by Daphne du Maurier
13. Favourite genre of music?
I have a super eclectic taste in music that frequently changes. I throw anything that I like onto a "my shit" playlist. I'm currently listening to Sade, Glass Animals and SZA on loop.
14. What are your hobbies?
Making my friends watch bad horror movies with me, obsessing over Game of thrones and dog spotting.
15. If you weren't an artist, what would you be?
Before fully committing to art school, I was very set on going to doing law (HA) and pictured myself working at the UN Human Rights Council someday.