Instagram:
@tihonenko.dasha
1. What's your story? Where are you from?
Hi, my name is Dasha. I'm 25 years old. And I'm a freelance illustrator. I was born and live in the wonderful city of Nizhny Novgorod, which is located in Russia. By education, I am a designer. But four years ago, I opened the profession of illustrator and since then we are inseparable. During my childhood, I loved drawing. I drew in a garden, drew at school, drew at the university and drew to this day. I didn't learn anything about it anywhere. I do not imagine my life without drawing. This is what gives me a lot of happiness.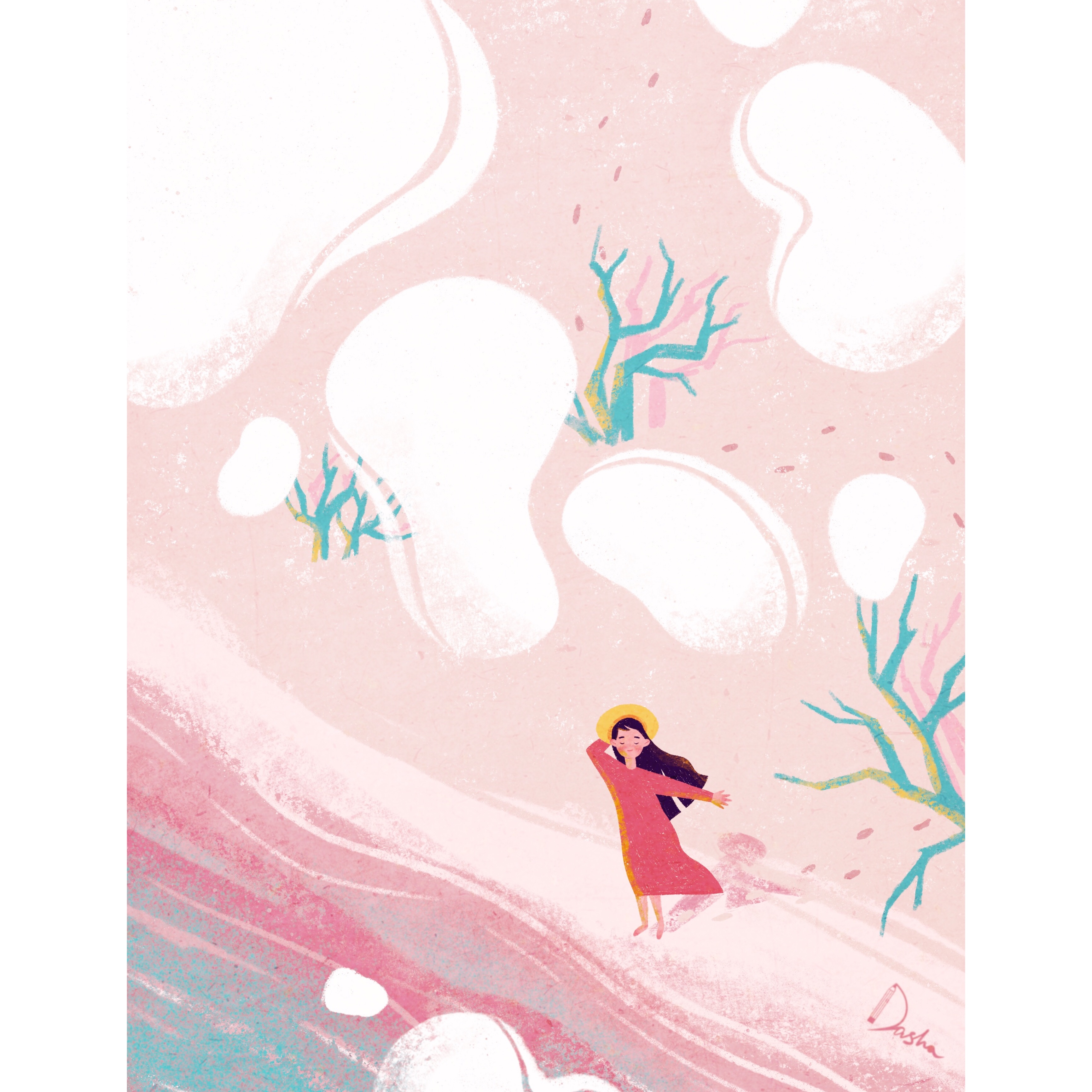 2. Tell us about your aesthetic?
I think I don't have any particular aesthetics. I have identified for myself several directions that I am close to and try to follow them. For example, I love a children's illustration that is pretty and with a drop of good humor. My aesthetics change throughout my creative path and will change further.
3. What is your favourite medium and why?
I love the process program Procreate on the iPad.The iPad is very easy to use, and also allows you to draw anywhere. Once, I had to finish my order on a hike in the forest. Procreate is a pretty easy program, you can quickly learn it especially if you have already worked in Photoshop.
4. What is your artistic process like?
Recently I almost always draw on iPad in Procreate. This made life easier for me. And sometimes I draw simple sketches in the sketch with colored pencils, ink, and watercolor.
5. Who and/or what inspires your work?
I can be inspired by anything, any small thing like new socks or my cat for example. Sometimes it can inspire a dream that dreamed a long time ago but I remember it for some reason or a story from childhood. It is really anything.
6. What role does art play in your life? How does it change the way you view the world?
Art plays a vital role in my life. As I like to speak about myself: I learn cheerfulness through creativity. That is true. When I paint there is a feeling of pacification, happiness. I am completely immersed at the moment and forget all my worries. Art helps me to look at the usual things at another angle and see the beauty where I did not see it before.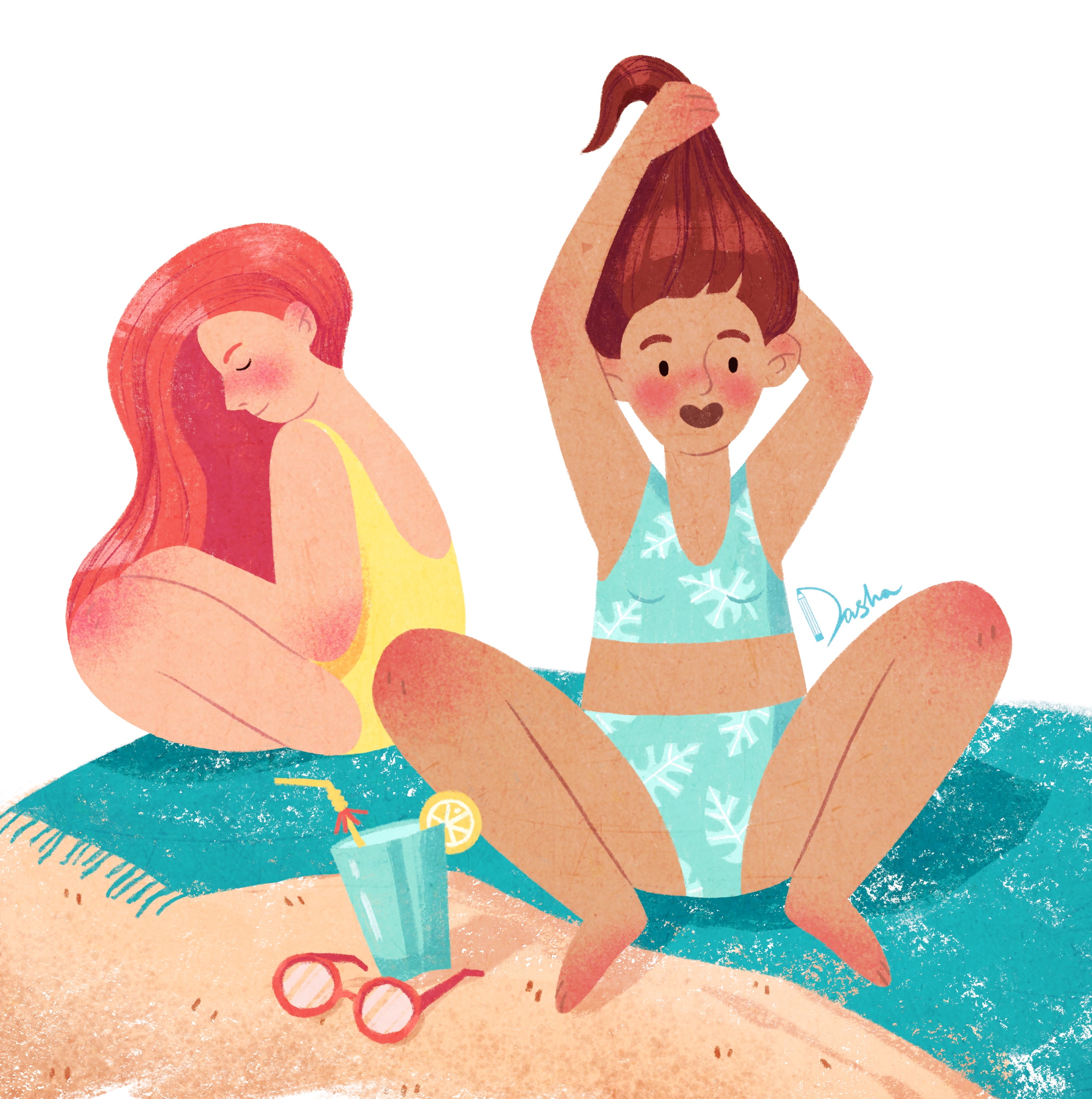 7. Where did you study?
Before and during school I studied drawing myself. During the last year at school, I finished drawing and painting courses. They helped to better understand anatomy. Then I studied at the Nizhny Novgorod State Pedagogical University named after Kozma Minin with a degree in design. We were taught a lot about composition and color combinations. At the moment, I continue to engage in self-development. I find useful tips on the Internet, books and at various events.
8. Where do you see yourself in five years?
I see myself as a successful illustrator, who is still burning her favorite work as well. I have a lot of interesting projects that I have already done and which have yet to do. I have a social media audience and we have a great understanding. Perhaps I may even organize some community to communicate and share my creativity. I also want to participate in various charitable projects and benefit people.
9. What about in ten?
So far I have not looked at it yet. But it would be healthy if by that time my family and my own house have already appeared. And in the rest, both in five and ten years, first of all, I want to be a good person and a versatile person.
10. What do you hope to achieve with your art?
I hope that my art as well as now will do me better. I want to believe that I can do such works that will be helpful in people and they will give an opportunity to think about something deeper and just raise the mood.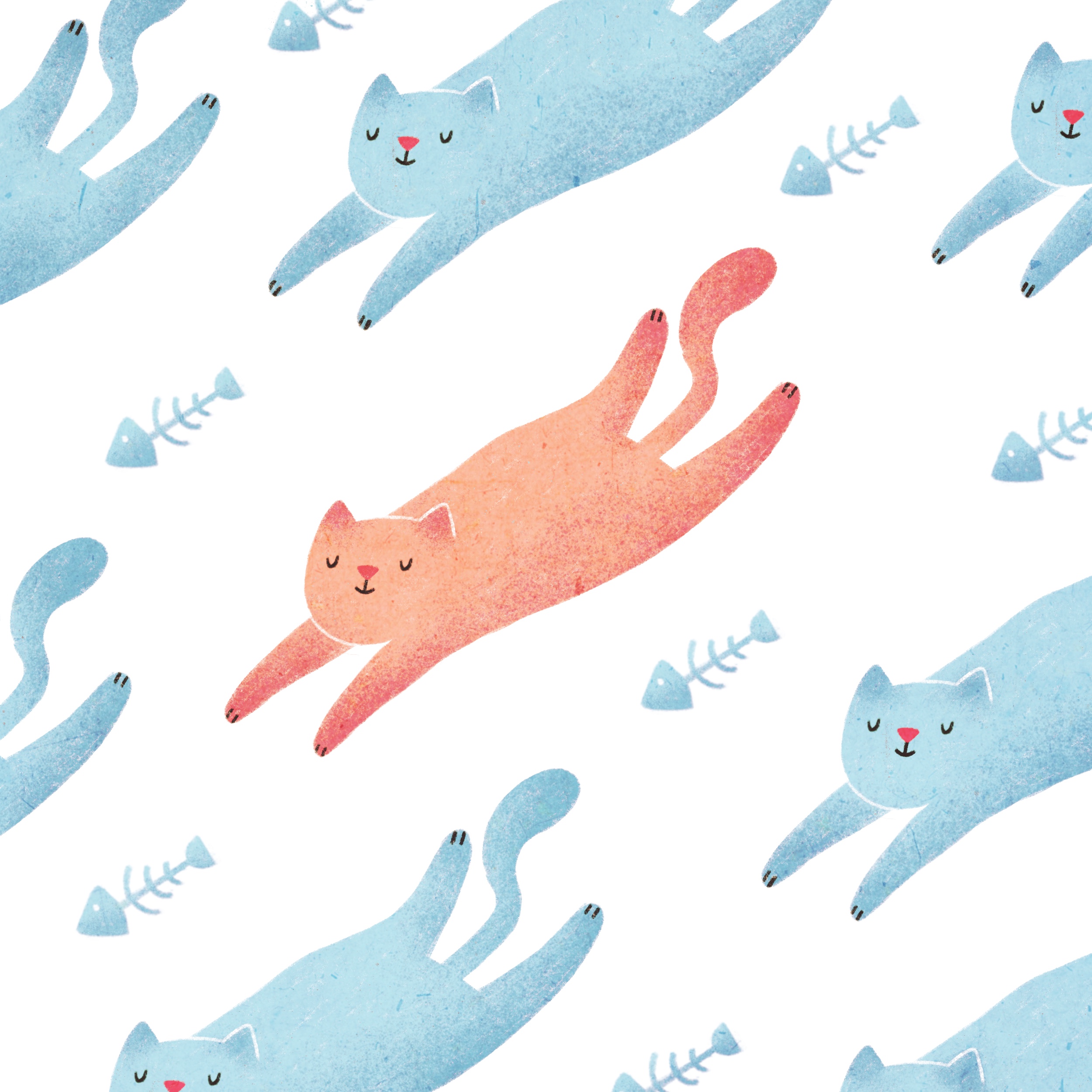 11. Now, tell us a little more about you as a person: what is your favourite food?
I love almost all vegetables and fruits. My favorites are broccoli and apples and all the dishes prepared from them. And also sweets, I love chocolate cake and in general chocolate.
12. Favourite book?
Perhaps this is Natalie Ratkowski "Illustration-illustrator: Learn to think creatively." This book helped me begin my path as an illustrator.
13. Favourite genre of music?
I don't have the most favorite genre. I like absolutely any music that charges me.
14. What are your hobbies?
Not so long ago, I began to study snowboarding and in general, I am interested in this topic. I think this sport is very beautiful. I like many people to take pictures and it helps me in my work. And I also collect figurines of owls.
15. If you weren't an artist, what would you be?
Most likely would be an interior designer. I've been thinking for a long time and even I've chosen to do it, but that's not what I'm doing. Although I still like to gather photos of stylish interiors and dream of how one day I will build my house myself.