Instagram:
@timcolmant
Facebook:
www.facebook.com/timcolmantBE
Tumblr:
timcolmant.tumblr.com
Ello:
www.ello.co/timcolmant
Linkedin:
www.linkedin.com/in/tim-colmant-806672a1
Website:
www.timcolmant.com
1. What's your story? Where are you from?
I'm from Belgium, now living in Brussels!
2. Tell us about your aesthetic.
My aesthetic is really loose and fun. I like error, crap, scribbles and stupid stuff.
3. What is your favourite medium and why?
Ceramic, because there is no computer involved for once.
4. What is your artistic process like?
No Sketch, going straight on it. Sometimes good ideas pop out of random things or just before falling asleep.
5. Who and/or what inspires your work?
I try more and more to look at really old design, not even famous but when they were still a place for boldness and error. That's where the magic happens I think.
6. What role does art play in your life? How does it change the way you view the world?
It's just something that I like to look at. Meditation kind of.

7. Where did you study?
In Namur and in Sint Lukas, Gent. Two different part of Belgium. One is french and the other is Flemish.
8. Where do you see yourself in five years? Working in an agency?
Creative director would be cool.
9. What about in ten?
Full time artist, no more computer works.
10. What do you hope to achieve with your art?
Be happy.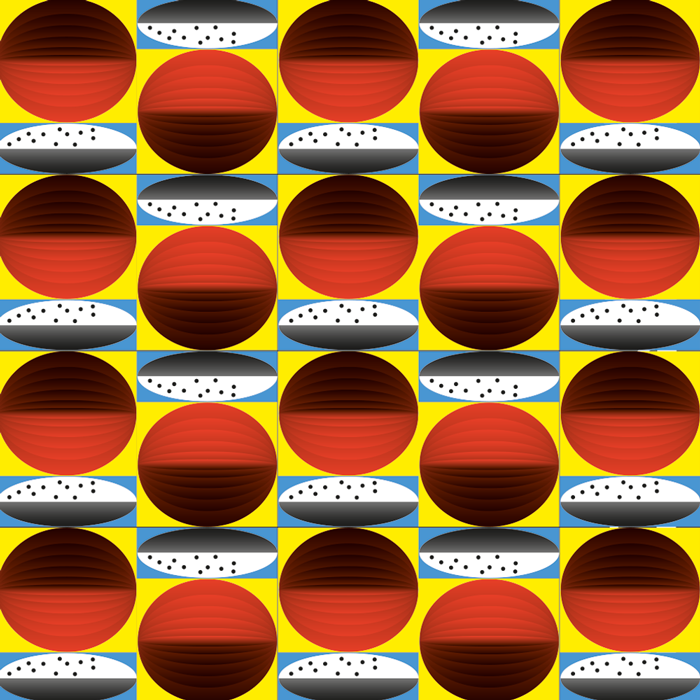 11. Now, tell us a little more about you as a person: what is your favourite food?
Food.
12. Favourite book?
MMhhh, some favorite authors maybe : Hubbert Haddad, Romain Gary & Alessandro Barrico.
13. Favourite genre of music?
Jazz because in twenty years I think I could still enjoy it.
14. What are your hobbies?
Reading, sleeping, eating.
15. If you weren't an artist, what would you be?
An art teacher.