Instagram:
@tim.peacock
Twitter:
@timothypeacock
Tumblr:
tim-peacock.tumblr.com
Website:
www.timpeacock.com
1. What's your story? Where are you from?
My name is Tim Peacock and I'm an illustrator and cartoonist. I was born and lived in Guadalajara, Mexico as a kid but spent most of my formative years living in the US. I've been living and working as a freelancer in Brooklyn, New York for about four years now.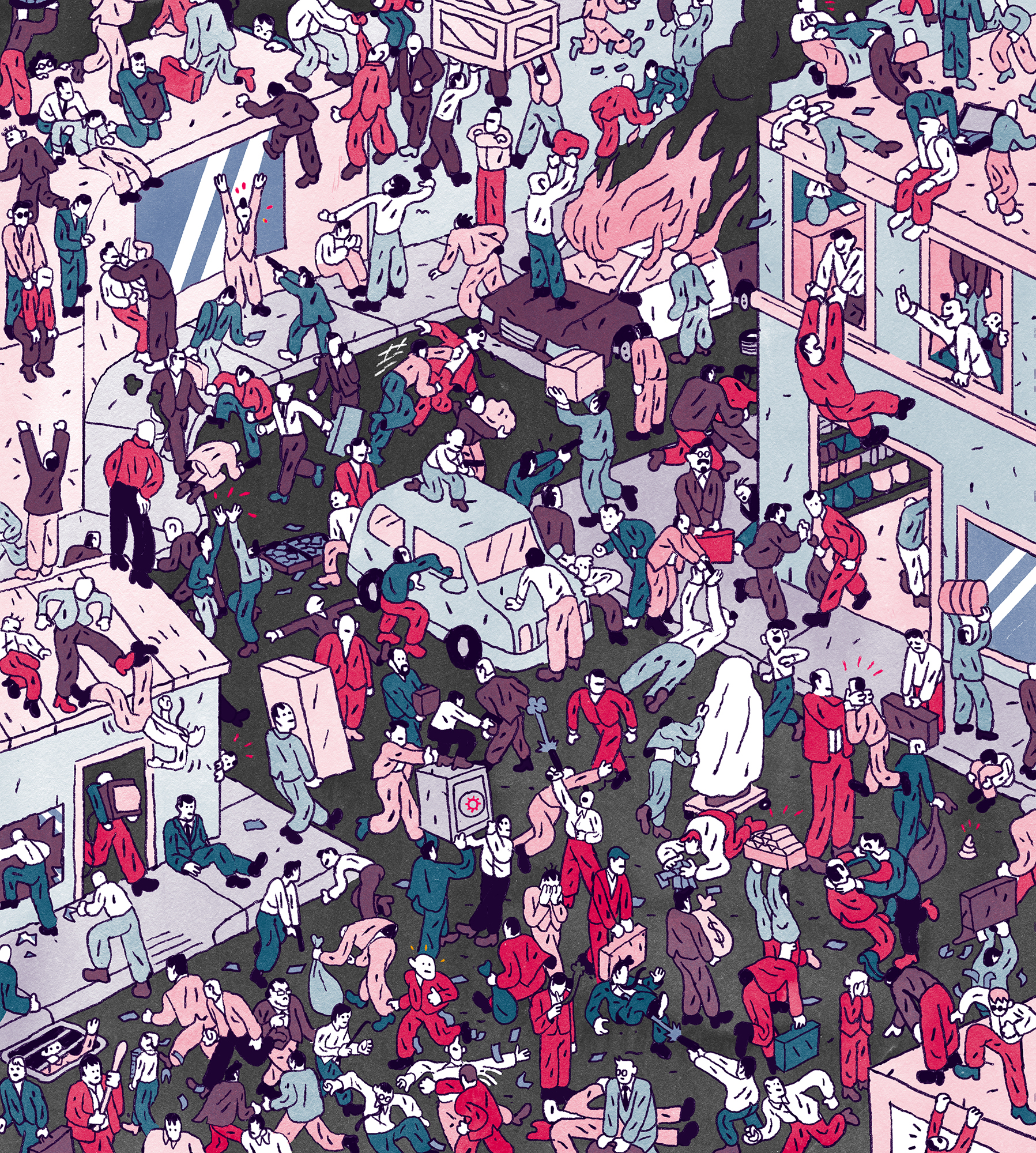 2. Tell us about your aesthetic.
I draw cartoons with a general fantasy/sci fi undertone to it ranging from playful to somber in content.
3. What is your favourite medium and why?
I'm not terribly picky when it comes to the mediums that I use and I try to expand it as often as I can, but nothing beats the old pen and paper. I typically use a dip pen and ink for final stuff and use a grey watercolor for doing very basic ink washes. If I don't color digitally I like to use watercolor or lately I've been using artists markers.
4. What is your artistic process like?
A lot of time is spent in the sketchbook just brainstorming or taking notes. When I have a solid enough idea I'll start with a pencil underdrawing. I tend to leave it pretty loose and more just try and get the basic composition and shapes figured out. When I'm happy enough with that I'll move to the inking process where the details really get figured out. Alternatively, often times I'll just jump in with no solid idea in mind and just see where it goes on the paper. I will often do a layer of light grey watercolor washes to add some shadows and other small details before I scan it in and finish it up on the computer. I use Photoshop to color stuff and try my best to let the drawing stand on its own with just a minimal amount of digital stuff applied.
5. Who and/or what inspires your work?
Creatively, I think any medium that involves storytelling is what I tend to be most inspired by. Books, photography, and film all have influenced me quite a lot. I draw a lot of inspiration from movies in particular, although I don't watch as many movies as I'd like to. My biggest influences stylistically and thematically tend to come mostly from comic books. I'm a sucker for early science fiction and fantasy, like stuff from early Heavy Metal. A lot of European guys like Herge, Moebius, Joost Swarte, and Tanino Liberatore. Manga is also a big influence of mine with some Japanese artists like Katsuhiro Otomo, Taiyo Matsumoto, and Osamu Tezuka to name a few.
6. What role does art play in your life? How does it change the way you view the world?
I've pretty much dedicated my life to the arts and it's something that is a huge part of my life. I could try and get profound about how my world view has been changed by that, but I think there are a lot of things that shape the way I view the world and art is just a small piece of it.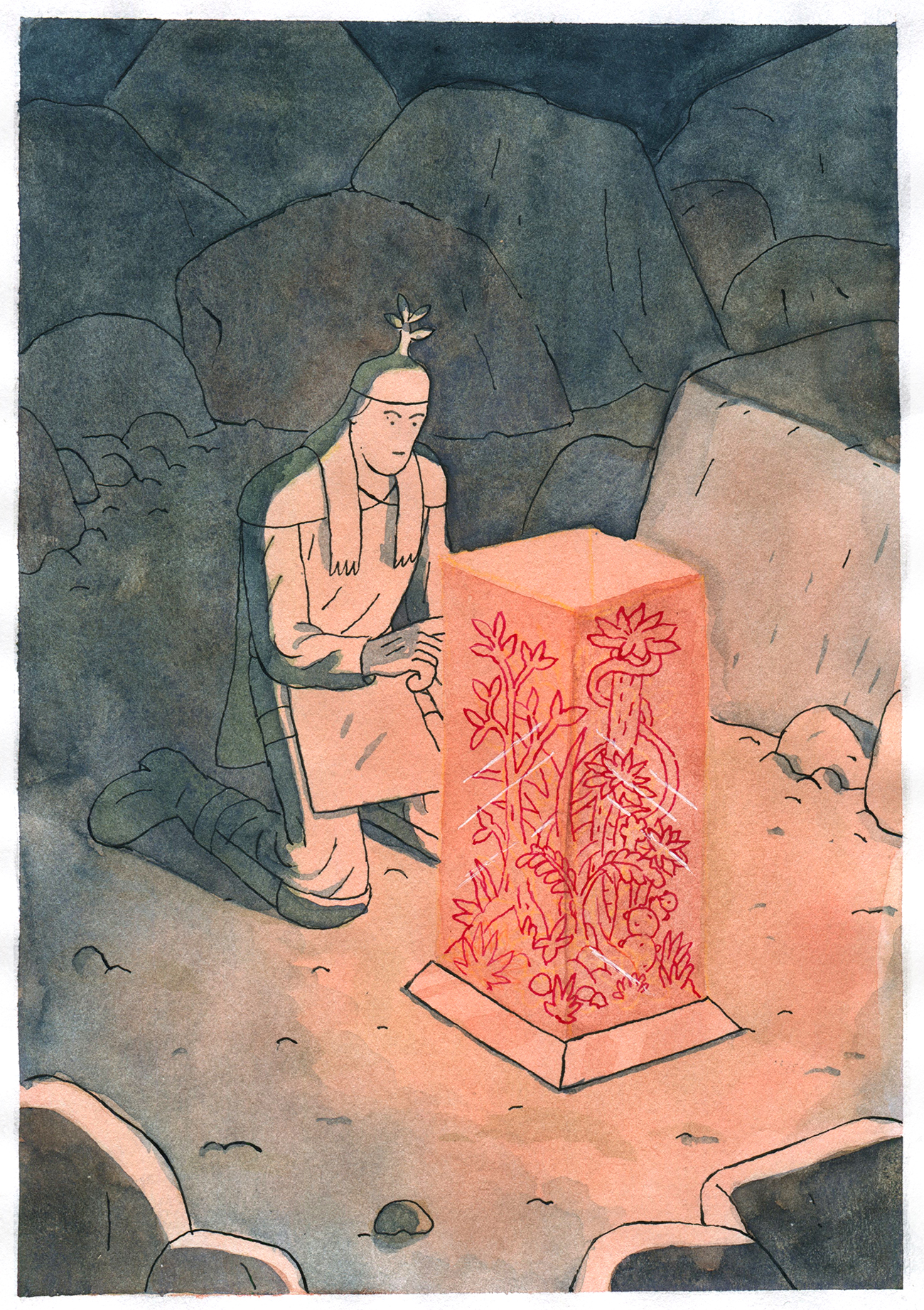 7. Where did you study?
I studied Illustration at Ringling College of Art and Design in Sarasota, Fl. It's a great school for illustration, especially if you're interested in moving more into the visual development and production design aspect of illustrations for things like computer animated films and video games. Sarasota was also just a nice town to live in for college. Great weather, the beach, and so boring that you pretty much had nothing else to do but work while you were there.
8. Where do you see yourself in five years? Working in an agency?
From a career aspect, In five years I hope I can still be doing the same thing I do now, but with a little more frequency and stability. I love working for myself and being involved with different types of projects. While I'd love to work with agencies on jobs, I don't think I would prefer to work in the same one full time. Although the stability would be nice. The dream would be able to have more time to focus more on comics as I currently tend to be moving really slow in that department.
9. What about in ten?
I hope that by then I'd have enough experience and knowledge in my respective fields to be able to teach it in some form or another at a college/university level. I love the idea of being able to be constantly surrounded in a creative environment. Whats not to like? You can continue doing your own freelance and personal projects, have access to the facilities, be stimulated by all the people around you to learn new things, and the summers off isn't so bad either.
10. What do you hope to achieve with your art?
I don't have any big picture plan or goals for the work I make. I just hope that I can continue making it and that people out there can sincerely get enjoyment and be inspired by it the way that I am from all of the great things in the world.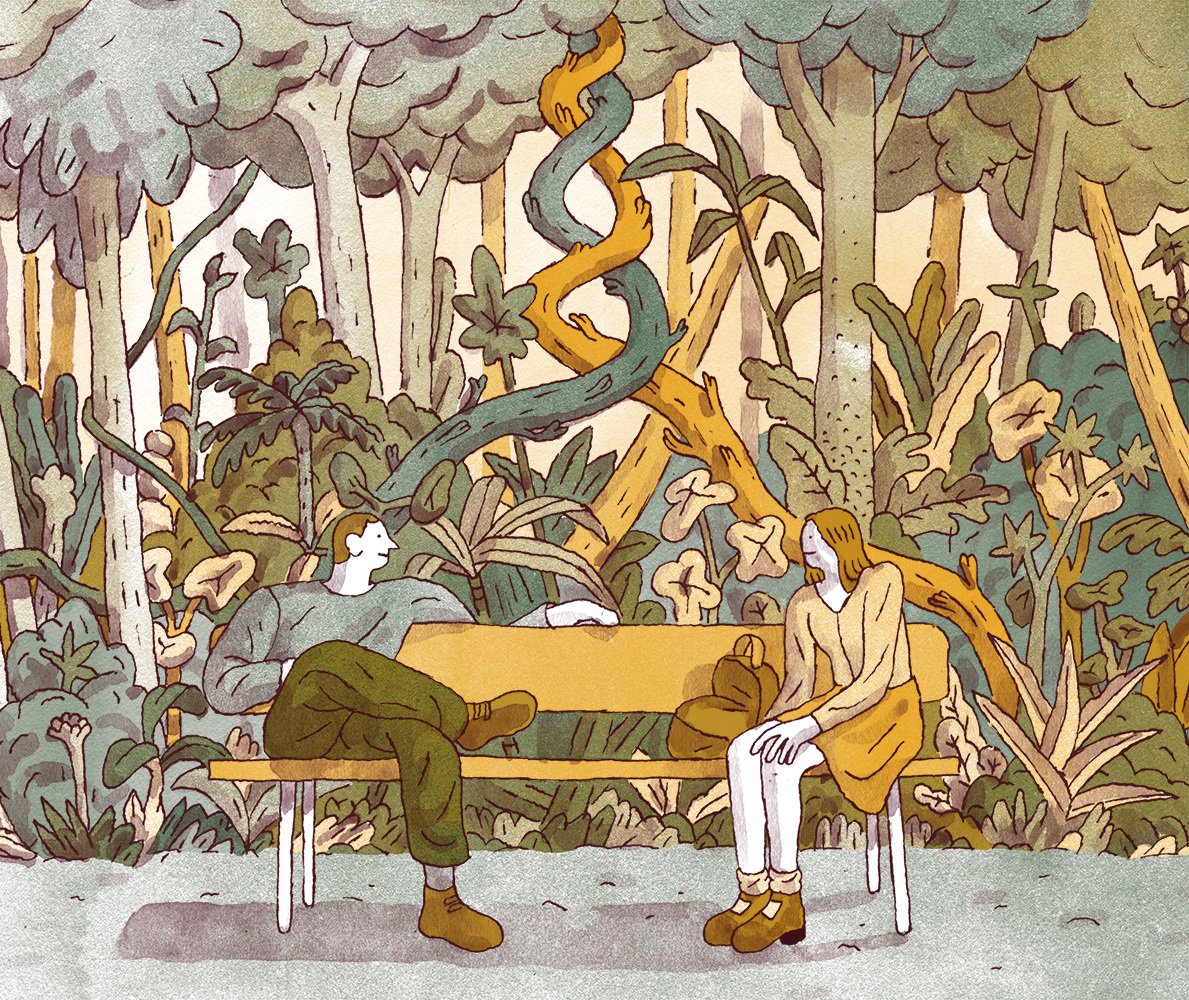 11. Now, tell us a little more about you as a person: what is your favourite food?
Asian food is definitely some of the best. Thai, Vietnamese, Chinese, Japanese. It's making me hungry just thinking about it.
12. Favourite book?
Don't have a clear number one choice but Katsuhiro Otomo's Akira is truly incredible.
13. Favourite genre of music?
I've liked pretty much all types of music to different degrees throughout my life, and it still changes all the time, but recently I've been most excited Country music. I hated it as a kid, a so now that I'm enjoying it, theres so much new stuff to discover.
14. What are your hobbies?
I feel like I have too many interests to be a truly great artist because I have too much fun doing other things that keep me from being productive. But I play music in a few bands, I enjoy the outdoors, rock climbing, board games, and I've traveled fairly extensively the past few years.
15. If you weren't an artist, what would you be?
Probably like a telemarketer or something.