Instagram:
@tingting.tingting
Photocircle:
www.photocircle.net/eu/photographers/6936/tingting-chen
1. What's your story? Where are you from?
I'm from Taiwan, a small island in the Pacific Ocean. I have two cats and a small garden which plants wheat grass. But the wheat grass is uprooted by my two cats regularly. I love beer and barbecue, especially on Friday night. It's the best thing to have a beer chat with a friend! I love reading. My favorite writers are Murakami Haruki、Zhang Ai-ling、Wu Ming-yi、Milan Kundera. Sometimes I will think of the scene described by the writers in the book when I am drawing. The last thing about me is that I draw 24/7. I love to draw and hope to draw a lifetime.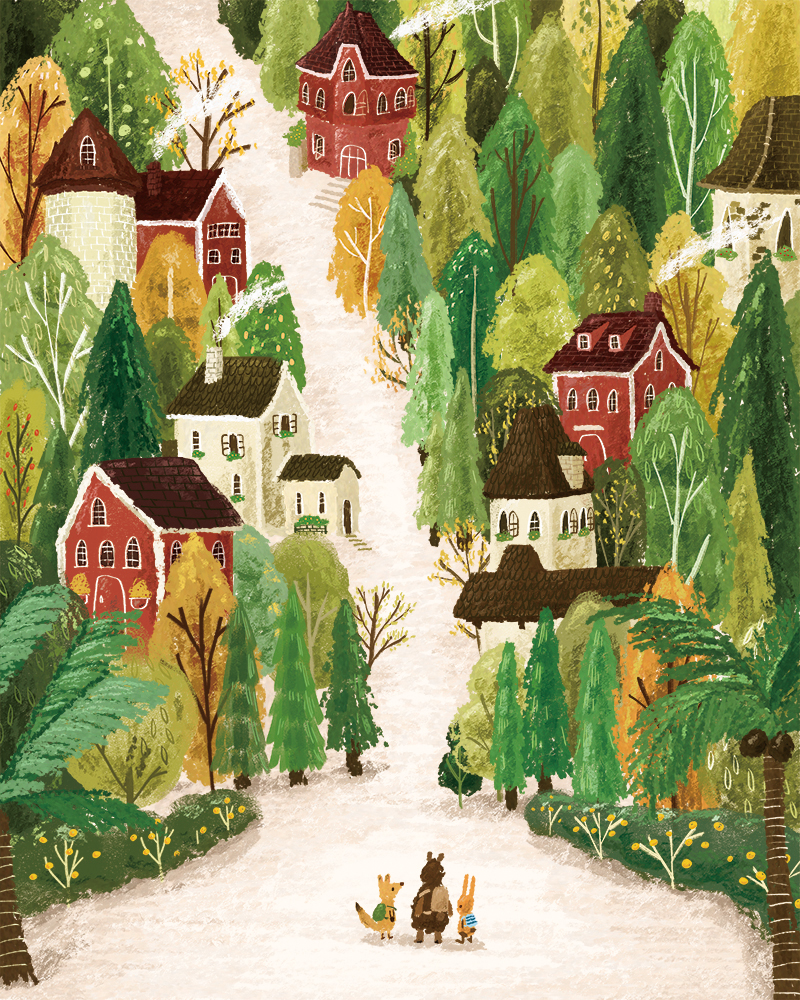 2. Tell us about your aesthetic.
Illustrations for children. I read The Little Prince when I was 8 years old. The illustrations in The Little Prince very attractive to me, especially the lambs in the box and snake swallowing an elephant. That my first time, I decided to be an artist and draw something like this.
3. What is your favorite medium and why?
My favorite medium is oil color pencil and oil crayons. Because oil color pencil and oil crayons can show a saturated, warm strokes. Even if I use the computer as my medium, I also use these two kinds of brushes. I recently switched to hand painting. Because hand-painted can achieve some meticulous texture which I have always wanted to pursue.
4. What is your artistic process like?
I studied Graphic Design at college and Animation at graduate school. That greatly affected my current creation. Graphic Design emphasizes the correct performance requirements. The animation is about action and story. Now I knead and these two kinds of experience, hope to keep creating better works.
5. Who and/or what inspires your work?
Books and photograph. I constantly check the photographer's page on Instagram and other websites. I extend my personal thoughts or idea from the creation made by other artists, writers. Sometimes the idea of my works could be a word from my friends, a thing happened recently, a pic from FB, and so on. In fact, anything in life can inspire my work.
6. What role does art play in your life? How does it change the way you view the world?
Art plays an important role in my life. Any artist agrees that art is himself/herself, so am I. Art not only could say anything but also could say nothing. Art can be a weapon or a shield. I won't use "change" to describe the impact of art on me. I view the world in the same way as the most of the people. The only different thing is that I create something to describe what I saw.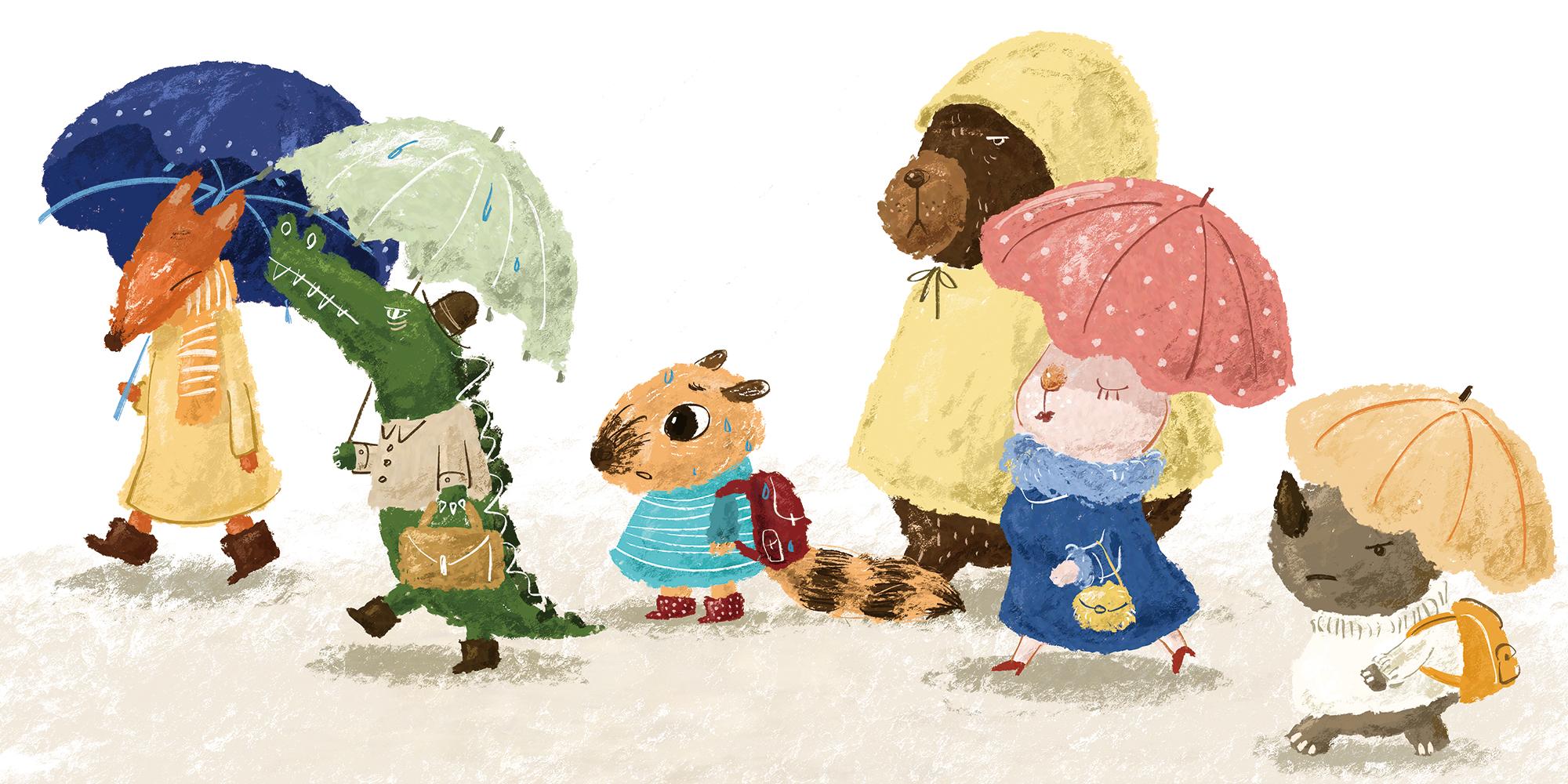 7. Where did you study?
The Tainan National University of the Arts in Taiwan.
8. Where do you see yourself in five years? Working in an agency?
I hope I can finish some children's books and hope those books loved by the children. I am more willing to be a freelancer than working in an organization.
9. What about in ten?
The same as five years of short-term goals. Art is a long journey.
10. What do you hope to achieve with your art?
Make people feel happy or think of something interesting.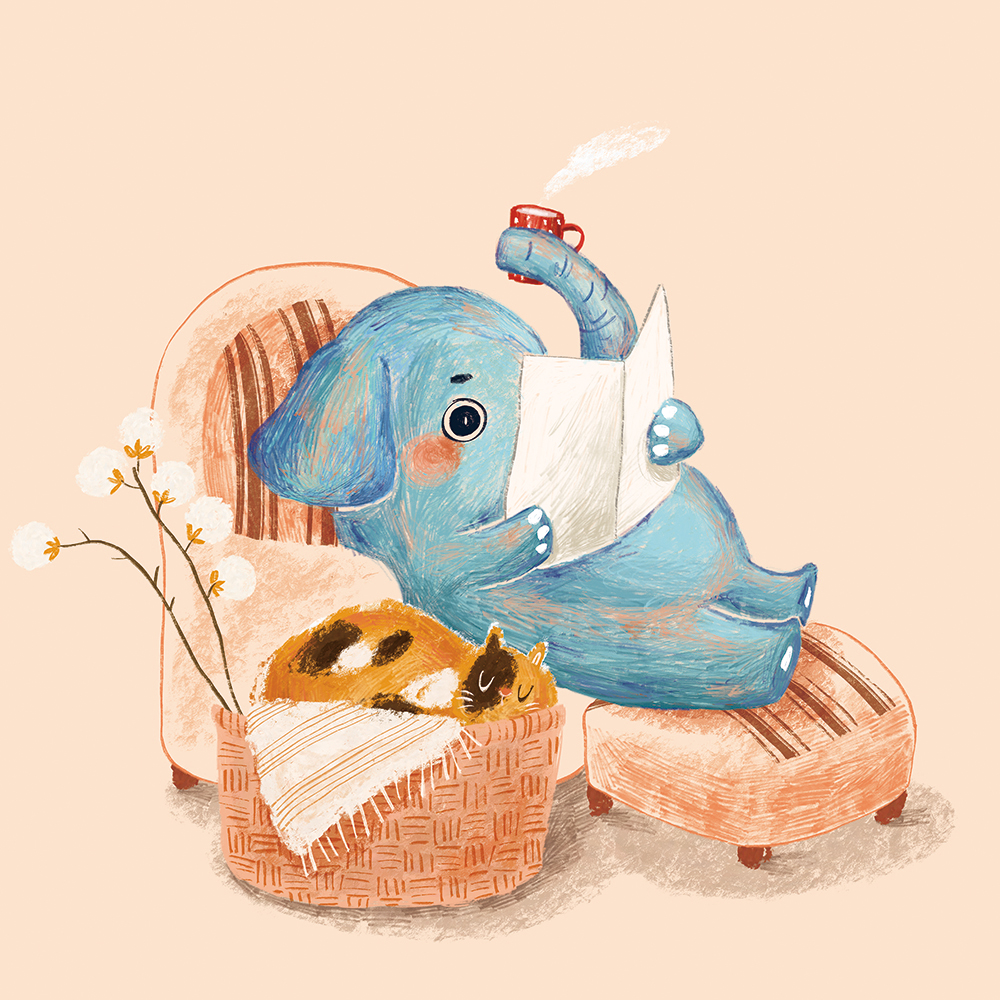 11. Now, tell us a little more about you as a person: what is your favorite food?
Absolute the barbecue and beer. I love having barbecue and beer with friends or the drama when working has done.
12. Favorite book?
The Little Prince by Antoine de Saint-Exupéry.
13. Favorite genre of music?
Alternative rock.
14. What are your hobbies?
Watch the movie by myself, play the sandbox game with friends, play with my two cats, reading, gardening, walking, jogging, and swimming.
15. If you weren't an artist, what would you be?
A writer or flower shop owner.