Instagram:
@tinyloudco
Twitter:
@tinyloudco
Pinterest:
@tinyloudco
1. What's your story? Where are you from?
I have created art for a long time, but very recently transitioned from 2d to 3d media. I now work almost exclusively in clay and glaze, which is interesting considering I have a BFA in printmaking. I am currently living and working in Minneapolis, Minnesota, but have lived in a few other places in the mid and southwest United States. I moved to Minnesota to be closer to family and was lucky to find an incredibly vibrant and supportive arts community waiting for me. Making ceramic work is actually my side hustle—day to day I push pixels around as a UX designer at a digital agency.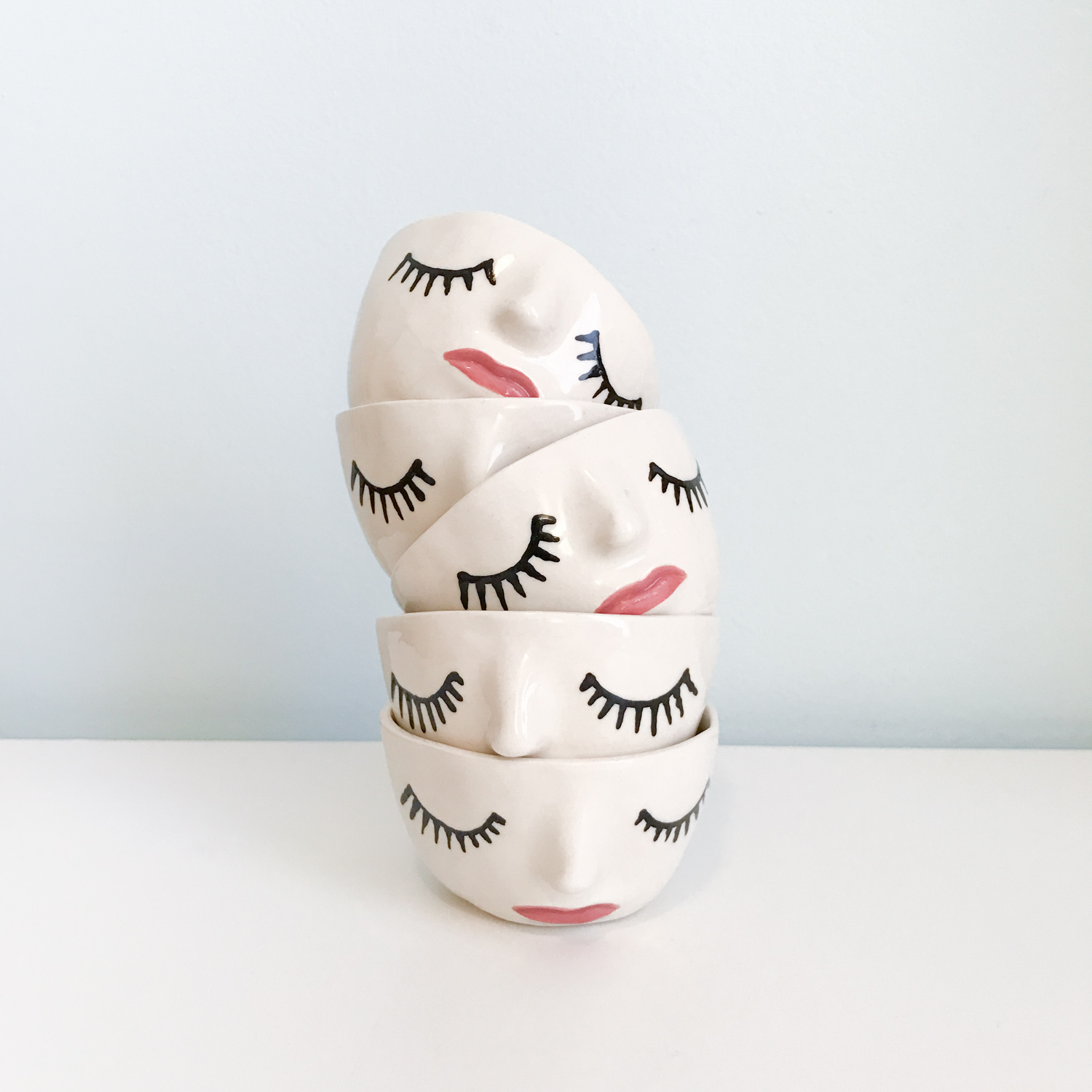 2. Tell us about your aesthetic.
My aesthetic has evolved over the years, but has generally walked the line between whimsy and weird. Lately I've been digging a blue and white palette and focusing on intricate linework and hand lettering.
3. What is your favourite medium and why?
I love ceramics so much. I have always enjoyed drawing and painting, but taking that onto clay changed everything for me.
4. What is your artistic process like?
I gather inspiration from everywhere, and when I have time I will just sit down and play with clay. I have a small studio in my house where I work. Usually I have to start by tidying up the whole room, and then I can start feeling creative. What I like about the medium is that there are iterations you have to go through before you get to the final product, from forming the clay through several rounds of glazing and firing. It helps me from getting to attached to anything or viewing my work as precious, and also forces me to be working on multiple things at once. It helps me to continuously try new things and move forward.
5. Who and/or what inspires your work?
There is incredible art everywhere, and I spend a lot of time exploring artists in my community and online. A few of my favorites right now are Alison Wiloughby, Valery Lemay, Polly Nor, Manuja Waldia, and pretty much anyone The Jealous Curator features. As a designer by trade, I am often inspired by digital design as well.
6. What role does art play in your life? How does it change the way you view the world?
Art has played a role in my life for so long that I am not really sure what my world would look like without it. I am always making something, and it helps me take my mind off of everything else going on. Clay in particular is very therapeutic, and can totally turn my mood around if I am having a bad day.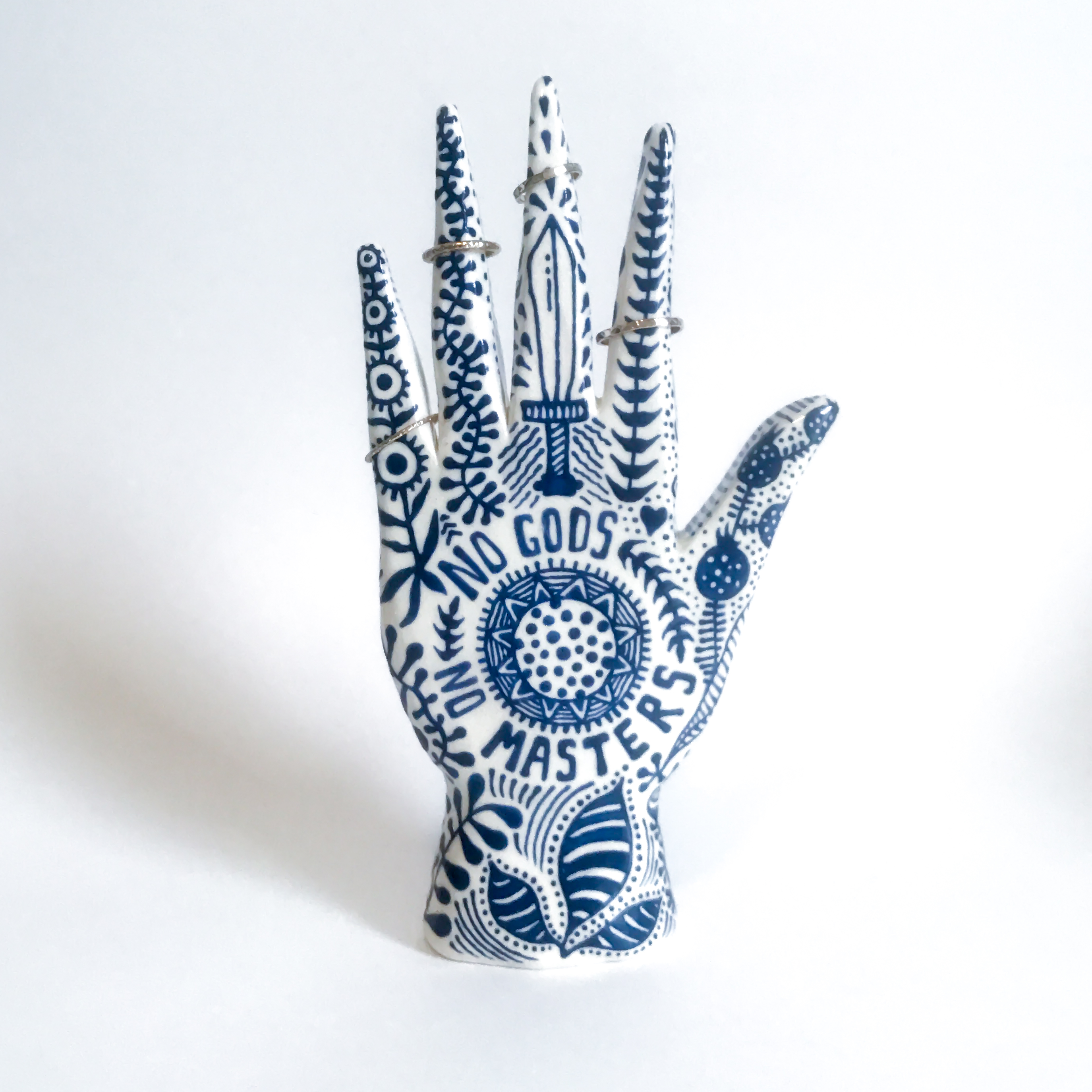 7. Where did you study?
I received my BFA in printmaking at Kansas State University. Recently however, I went back to school for UX Design, which is how I transitioned to my current day job.
8. Where do you see yourself in five years?
Hopefully near an ocean, next to a mountain, with my own kiln.
9. What about in ten?
Same, but with more money and dogs.
10. What do you hope to achieve with your art?
Currently, I am enjoying letting it be a passion and not worrying too much about where it's taking me. The best part about my art right now is how many great people I have met, whether it is a fellow artist or someone who came across my work online. It has been really fun to connect with people over art and be a part of this amazing movement towards handmade work.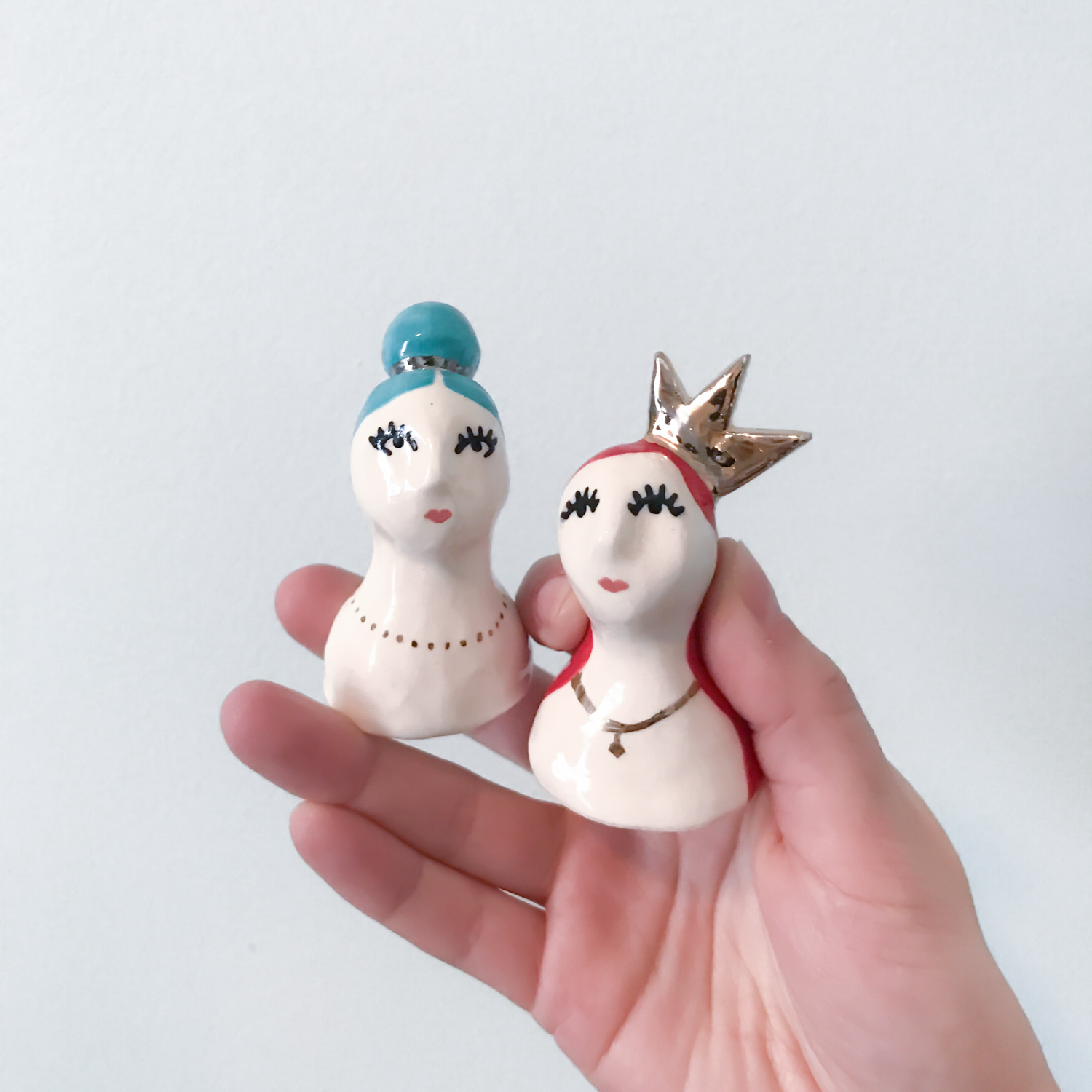 11. Now, tell us a little more about you as a person: what is your favourite food?
Definitely ice cream. Specifically, chocolate and salted caramel in a sugar cone.
12. Favourite book?
So tough! I love all things Amy Hempel and Kurt Vonnegut.
13. Favourite genre of music?
It depends so much on what I'm doing. I enjoy upbeat stuff like Grimes, Alt-J, Valerie June, and Kendrick Lamar while I'm working, ambient music when I'm trying to focus, but most of what I what I listen to is podcasts. It's not music, but I love a good podcast.
14. What are your hobbies?
I'm an avid reader, spend a lot of time trying to keep my plants alive, and mostly just hang out with my partner and our dog. Traveling more is on my to-do list for this year.
15. If you weren't an artist, what would you be?
I would be a UX Designer, which is what I am outside of being an artist! I'm lucky enough to spend my 9-5 doing some really fun digital work with a great team. It's a really interesting field to be in, and balances nicely with my more artistic work.