Instagram:
@tomabbisssmithart
Tumblr:
tomabbisssmithart.tumblr.com
Website:
www.tomabbisssmithart.com
1. What's your story? Where are you from?
I was born near London and lived there most of my life, but through studying at University, now currently live in Norwich with my partner!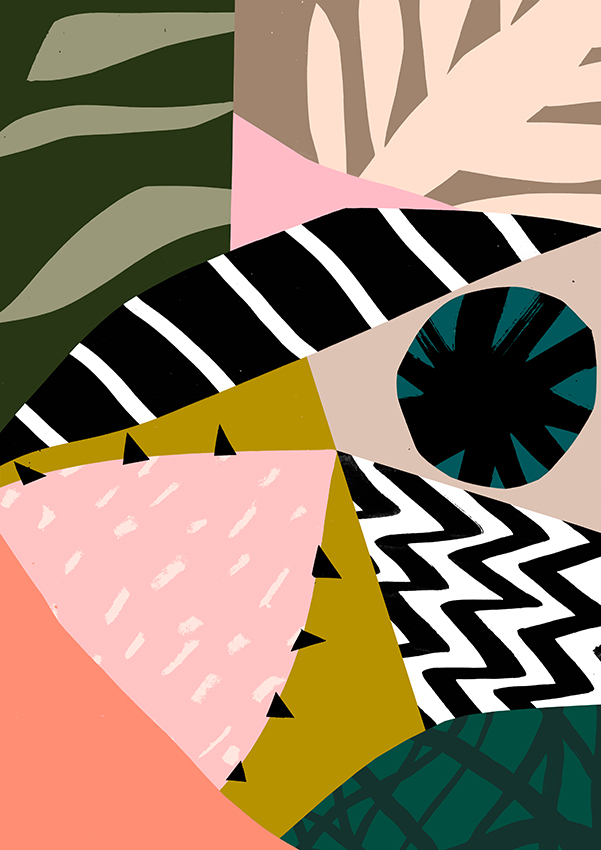 2. Tell us about your aesthetic.
I would say my aesthetic is bold, unconventional, experimental and fun.
3. What is your favourite medium and why?
I love to work with ink due to its fluidity and the variation of marks, textures, tones, etc. you can achieve with it. I love it when you get that raw brush stroke effect as the ink dries!
4. What is your artistic process like?
I work through intuition, so every piece is sporadic and guided through gut feeling. I always start traditionally with paper collage and then translate my outcomes into Photoshop, where I start editing and finalising pieces.
5. Who and/or what inspires your work?
There are lots of contemporary artists I follow on social media that inspire and motivate me, some examples would be Charlie Coatney, Atelier Bingo, Kristin Berg Johnsen and Butterfingaz. Natural environments, plants and dystopian urban places also play a big role in my work and always get my brain to think in new ways.
6. What role does art play in your life? How does it change the way you view the world?
It can make the seemingly boring and mundane a lot more interesting! I'm always looking for shapes, textures and colour schemes where ever I go. However, it can sometimes be overwhelming with the amount of information to take in, it really depends on my mood.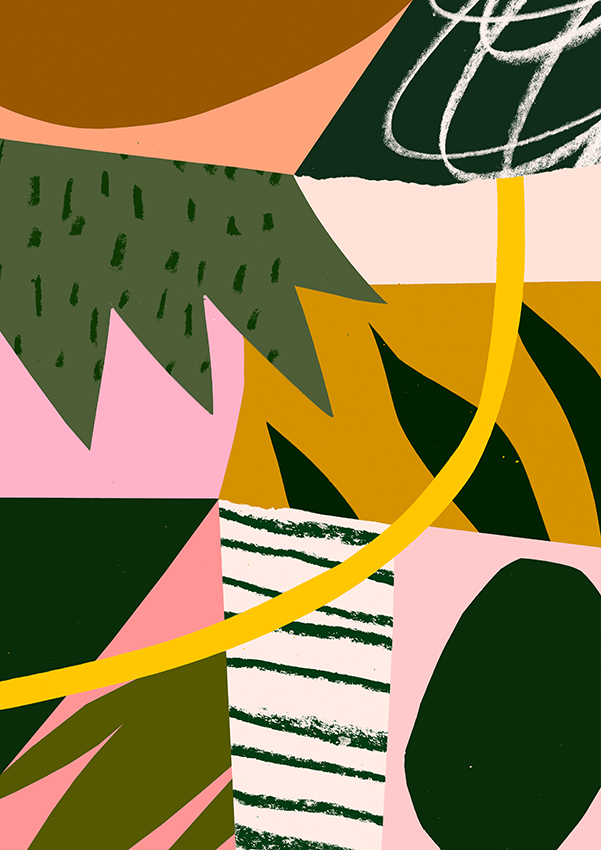 7. Where did you study?
I studied at Norwich University of the Arts, UK.
8. Where do you see yourself in five years?
Oh man, who knows! Hopefully not in a boring retail job ;) I'd love to be working locally in a creative studio with friends, I have considered setting one up, but it seems a bit confusing!
9. What about in ten?
My brain can't fathom thinking that far in advance!
10. What do you hope to achieve with your art?
I ask myself that everyday haha! I guess the main objective is to always have fun with it and keep it fresh/innovative. It'd be nice to get my work printed really huge, maybe on some fabric or something. Hopefully, a commission will pop up giving me that opportunity!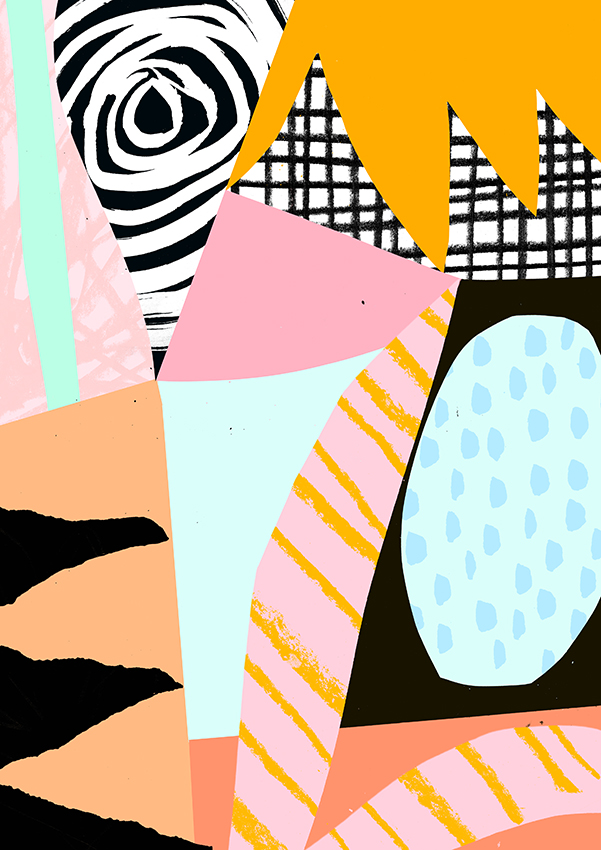 11. Now, tell us a little more about you as a person: what is your favourite food?
Mars Icecream or Dauphinoise Potatoes are the first two that pop into my head!
12. Favourite book?
Beyond The Deepwoods by Paul Stewart and Chris Riddell.
13. Favourite genre of music?
Hiphop
14. What are your hobbies?
Skateboarding, (attempting) Music Production.
15. If you weren't an artist, what would you be?
Probably a nerd haha!