Instagram:
@toscanabanana
Website:
www.toscanabanana.com
1. What's your story? Where are you from?
I always lived in the southern part of the Netherlands (the part that celebrates Carnival). When I was 16, I moved to another city to start at an art academy. Art Academy was a total shock because there were no rules and teachers seemed to like it when I made stuff without really thinking about it. Early on, I learned the important lessons of being thrown in the deep end, learning to swim on the spot and reflecting on the experience afterwards. I think that's something I've definitely taken with me until now. After my bachelor's in illustration, I did a 1-year masters in animation where I really figured out what I want to contribute with my art. I think it's somewhere around the lines of 'feminist equality empowerment happiness'. I'm 22 now and just had my 1st year anniversary as a businesswoman!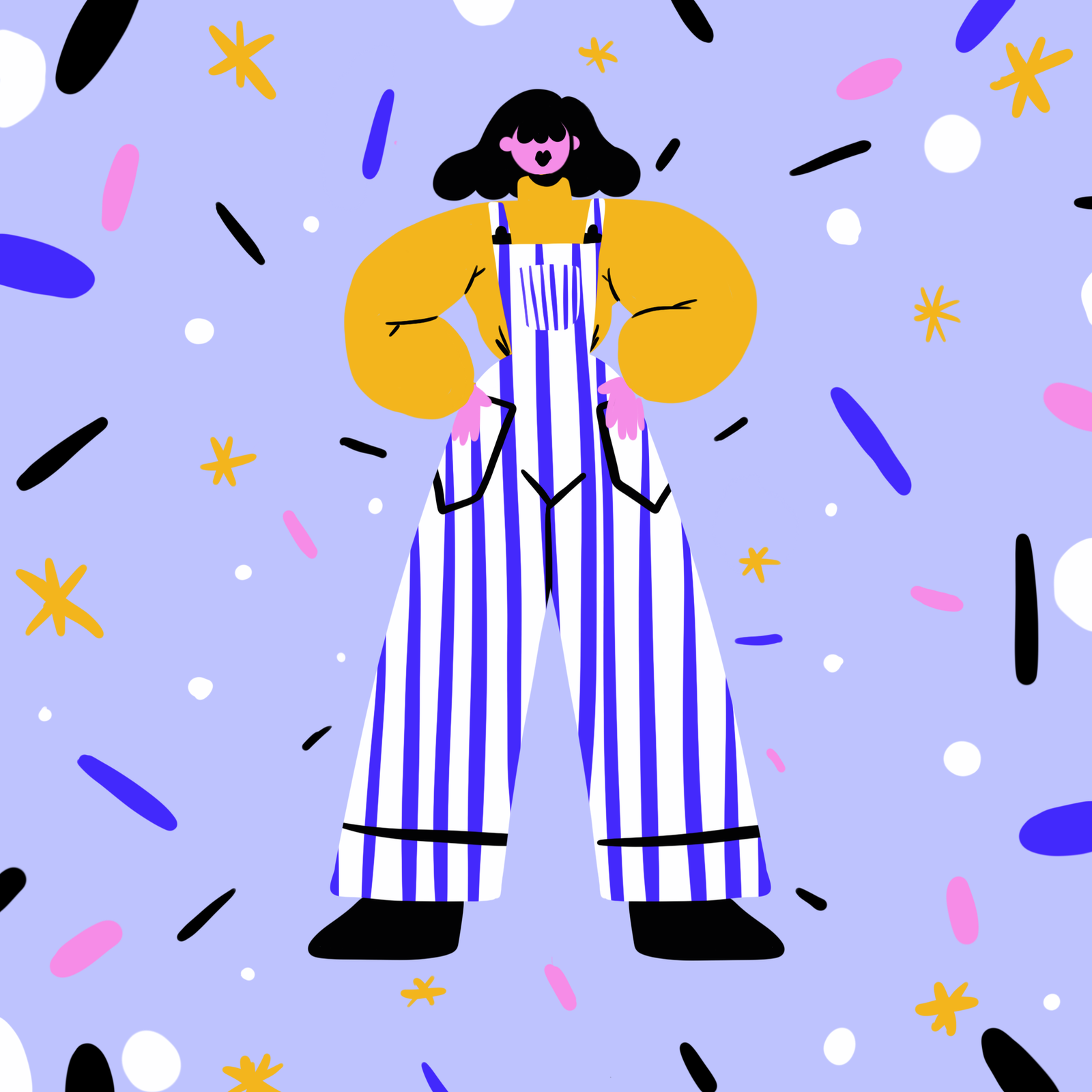 2. Tell us about your aesthetic.
The first thing that people will mention to me in a conversation is how I stand out in a crowd because of my colorful clothes. A couple years ago, I made the decision to stop buying black clothing because it made me sad. I think a similar decision has occurred in my art. I love colors because for me, they link to a specific mood. To me, bright pink totally says 'here I am bitches!' Reds have a more introverted vibe, and yellow makes a statement. Blue is moody and green is peaceful. Weird right? I'm watching mad man at the moment so the part of me that loves 60s design and pattern is really happy right now.
3. What is your favourite medium and why?
Although I love the meditative act of painting my favourite medium is to draw on the iPad. I used to draw with a tablet but on the iPad is much more intuitive. I love it because I can draw on the train and when I'm visiting family or friends.
4. What is your artistic process like?
Often, I first get the idea for a character with a specific vibe. I start sketching her silhouette and while doing this I already have the colors in mind. With the sketch, I start with really rough thumbnails. I work really quick because I don't want to lose my vision. When something feels right, the details will follow. I always flip the canvas to see if it doesn't look weird the other way around because your eyes get used to the image and by flipping it you see it from a different angle (literally). When it's done, I make sure the contrast in colours works well and that the shapes that I want to stand out, stand out. When I'm in the flow I draw without stopping. Most of my drawings are made in an hour but I've learned to take a break for 30 min when it's almost done because when you come back to it you will see different things and maybe add/subtract elements that make it better.
5. Who and/or what inspires your work?
I'm mostly inspired by color palettes in clothing design and by powerful women. Some of those women include Iris Apfel, Beyoncé and Michelle Obama but also women more close to home that work to reach their dreams, like my mother. Some of the illustrators that I'm inspired by are: Sophie McPike, Xaviera Altena, Loveis Wise and many more. Some of the fashion people that inspire me are: Elizabeth Whibley, Foreveryoursbetty, Sam Ushiro, Karolina Zebrowska (also great for those daily memes) and the Met Costume Institute!
6. What role does art play in your life? How does it change the way you view the world?
I think all artists want to contribute something and they use art as their vehicle to do so. I can get really angry when there are things going on in the world that I think are unjust. I want to do something about them! I don't like writing and I'm not great at speaking, so I let the illustrations speak for me, especially when it's about emotions. I learned it works best to start conversations through my art without persuading others to think the same as I do. It's just about giving them a different perspective so they're hopefully open to hearing others. We are all different people with different opinions that we are entitled to, which is great! Just make sure you don't hurt anybody with those opinions. I try to make my art as inclusive, happy and accessible as possible, while also being conscious of the environment.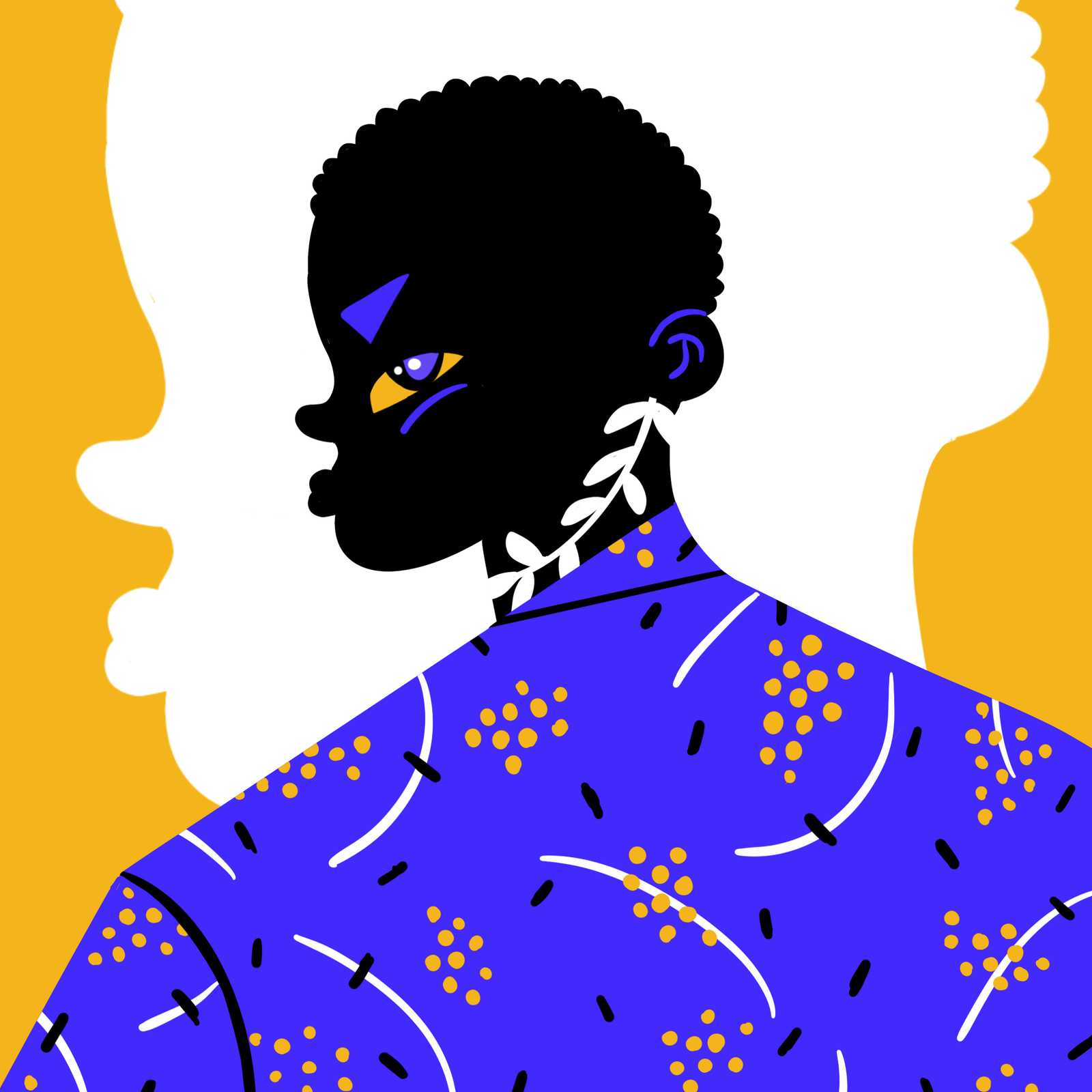 7. Where did you study?
I studied at the art academy St.Joost in Breda, The Netherlands. I did my 4-year bachelor in illustration there. After that, I wasn't quite ready to start my business yet so I did a 1-year master's in animation at the same school, but in a different city: Den Bosch.
8. Where do you see yourself in five years?
In the last year, I started creating wearable products with a message. It started with my Augmented-reality enriched T-shirts. I made some T-shirt designs that are scannable with a free app. When you scan them, the designs come to life through animation and you hear a voice-over that tells you a story about how to feel nice in your body. It was part of my graduation project at the master's of animation: The Pleasure Project. I also started designing earrings which is super fun! Combined with my illustrated prints I'm now in the process of selling them in shops. In 5 years I hope to really expand this while also doing other things like making murals and doing cool client work that fits my message. I also want to get a dachshund next year.
9. What about in ten?
In ten years, I will have a kid that draws on the walls with a permanent marker, just like I did. My dog will be old by then and sleep all day on the couch in my studio.
10. What do you hope to achieve with your art?
Making young women feel happy and proud of themselves in every way possible.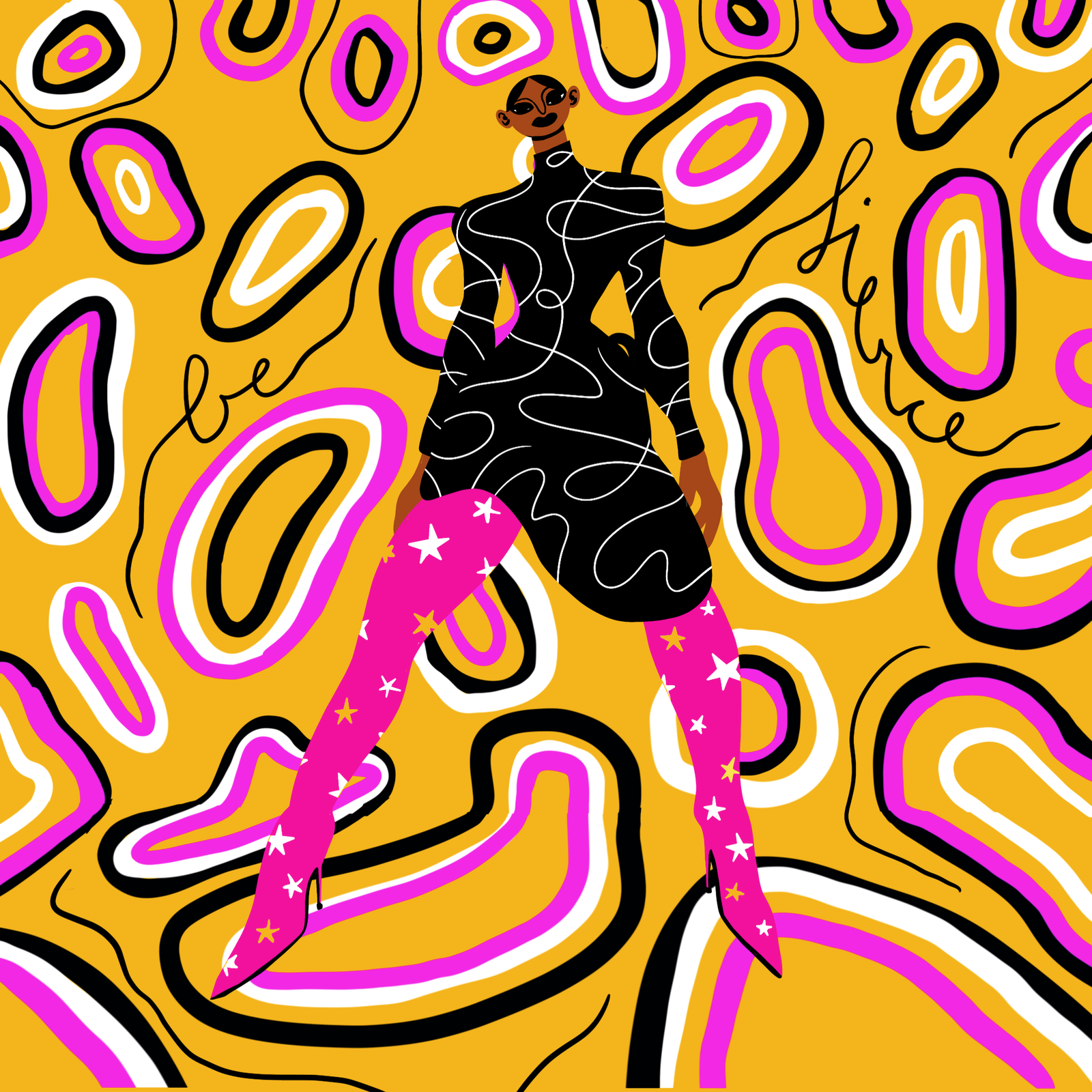 11. Now, tell us a little more about you as a person: what is your favourite food?
My favorite food is everything with salmon, BUT last week I tried vegan sashimi at a vegan junk food bar in Rotterdam and if I could eat that every day of the rest of my life, I would.
12. Favourite book?
My favorite books are Winnie The Pooh and Jip&Janneke (illustrated by the amazing Fiep Westendorp). My other favorites are the comics Franka (by Henk Kuijpers) and graphic novel The Golden Age (by Roxanne Moreil and Ceril Pedrosa).
13. Favourite genre of music?
My favorite is Motown music. Think: Etta James, Stevie Wonder, The Jackson Five, Rick James, etc.. I also discovered at my boyfriends' birthday party that I love the Spotify Playlist 'Girls' Night'
14. What are your hobbies?
I play volleyball 3 times a week and in the summer I play beach volleyball. I often go thrift shopping with my boyfriend, which are the best days. My other hobbies are watching movies (mostly animated or historical dramas).
15. If you weren't an artist, what would you be?
I probably would be a teacher in some kind of way. I would like to teach concept development in illustration/animation at the art academy one day. Part-time though, so I can do my own projects too. Maybe that's my 10 year plan. Let's find out!