Instagram:
@trabalhodaminhamae
1. What's your story? Where are you from?
My name is Felipe and O "Trabalho da Minha Mãe" came from my desire to show to the world the art of my mother that until only her closest friends knew. My mother´s name is Sueli Morimoto and she is the artist behind all the pieces. :D One day I went back home I was surprised by a bonsai she had just assembled with papers using origami and kirigami techniques. I was very impressed, not only because of the result but also because I did not know that she was capable of producing something so beautiful! My Mother's first Work was made four years ago and was presented to a very important Brazilian executive. Since then the technique has been improved and his work has won admirers from all over the world. O Trabalho da Minha Mãe (My Mother's Work in Portuguese) is literally her work. We are from Brazil and stay in the capital of São Paulo.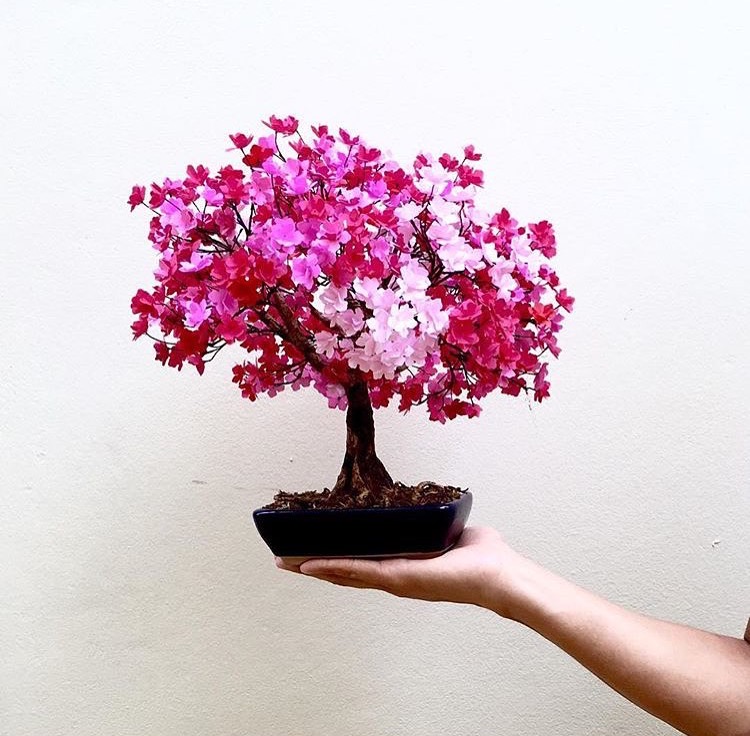 2. Tell us about your aesthetic.
My Mother's Work is based on the aesthetics of traditional Japanese bonsai built under the technique of origami and kirigami. It is entirely produced on paper.
3. What is your favourite medium and why?
Everything is handmade. One by one without any concept of mass production.
4. What is your artistic process like?
The first step is research that includes formats, colors, weight, aesthetics. Then a mental drawing of how the final shape will be and then starts the process of building the bonsai that lasts about 1 week.
5. Who and/or what inspires your work?
According to my mother her work is inspired by nature through observation and her own experience. She has always been very fond of handiwork and also of contact with plants and trees.
6. What role does art play in your life? How does it change the way you view the world?
My mother's comment: "The production of bonsai came in a time that paradigm shift in my life. I wanted to stop working outside and develop something that I really liked. That's when I started to create and show it to other people. Knowing that other people considered my work unique and distinctive was very rewarding for me, but it is best to see happiness on each person's face when they receive their request. I believe my art has changed the concept that I can achieve what I want if I do with joy and love that which is in front of me right now. "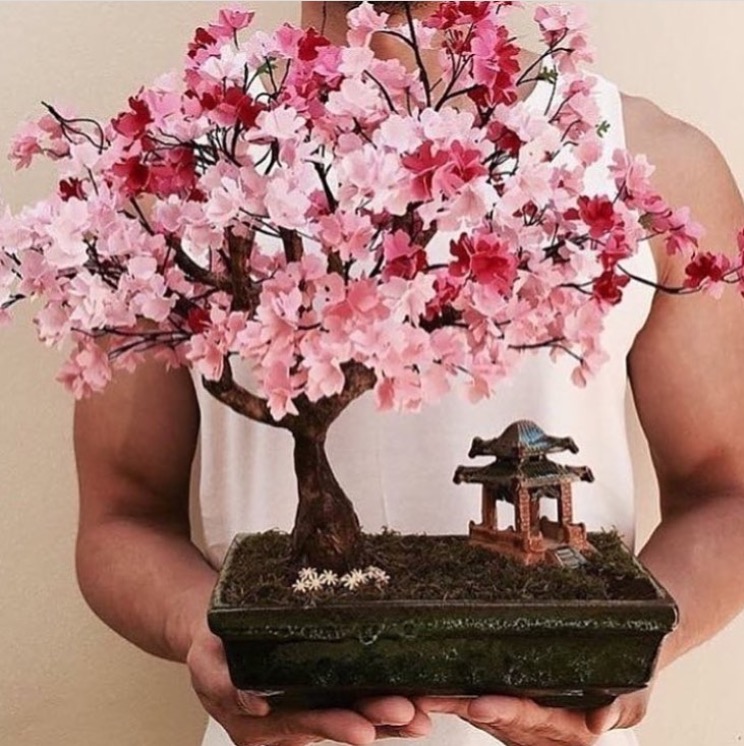 7. Where did you study?
The whole technique was developed by Mrs. Sueli (my mother).
8. Where do you see yourself in five years?
Traveling into the world to show o Trabalho da Minha Mãe
9. What about in ten?
Expose My Mother's Work in the world's leading art galleries.
10. What do you hope to achieve with your art?
My mother has a great desire to teach many people about her technique and to help others develop their creative potential just as she did. In 10 years she intends to have taught several people from her current city in Brazil.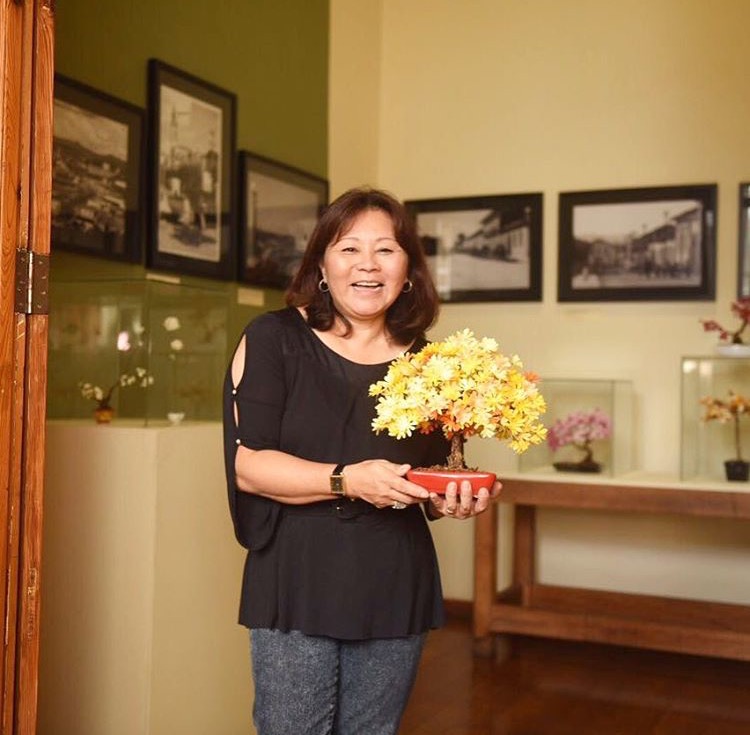 11. Now, tell us a little more about you as a person: what is your favourite food?
My mother's favorite food is traditional Japanese cuisine.
12. Favourite book?
Her favorite book is Xógun by James Clavell.
13. Favourite genre of music?
Her favorite genre is the traditional Brazilian Music like sertanejo de raiz and traditional Japanese music (enka)
14. What are your hobbies?
My mother's main hobby is walking and creating new bonsai models.
15. If you weren't a creative, what would you be?
According to my mother, if she were not engaged in the production of paper bonsai she would devote herself entirely to the study of new languages.