Instagram:
@traceyenglish
Facebook:
www.facebook.com/traceyenglishillustration
Website:
www.tracey-english.co.uk
Blog:
www.tracey-english.blogspot.co.uk
1. What's your story? Where are you from?
I live in SW London with my husband, two teenage sons, a cat called Jelly and a dog called Daisie. I am someone who is returning to work after a long break while my sons were growing up. I originally created images on hand painted silk, which then led into illustration for greeting cards, educational books etc.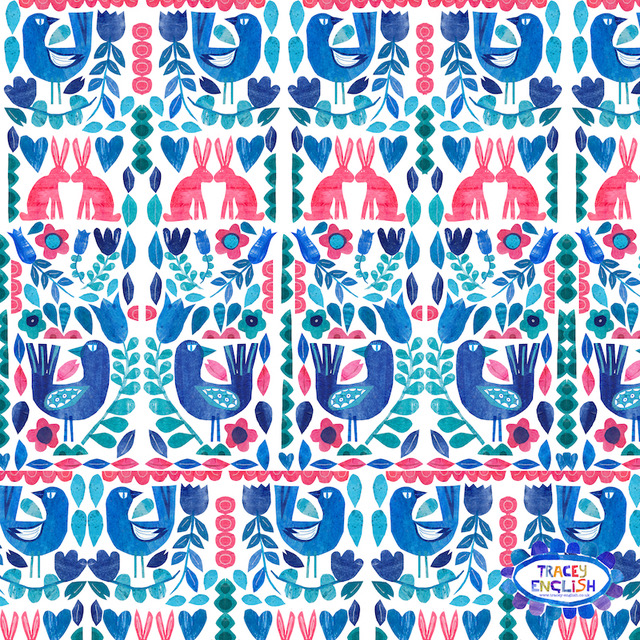 2. Tell us about your aesthetic.
I try to create things that are pleasing to the eye; I like to take my inspiration from nature and everyday life around me!
3. What is your favourite medium and why?
I hand paint tissue paper with liquid acrylics. The colours and medium are perfect on tissue paper, you need the paint to flow easily otherwise the tissue tends to tear when it gets soggy!
4. What is your artistic process like?
I hand paint the tissue paper to the colours that I need, I also have a large stock of tissue paper saved up that's ready to use. I sometimes have a designed drawn out on a separate piece of paper that I work with, otherwise I just start snipping freehand, I tend to lay some of the design out before I stick it down. I then scan the completed design into Photoshop, and clean it up.
5. Who and/or what inspires your work?
So many things inspire me; I often take a look through Pinterest and Instagram first thing in the mornings just for a visual treat. I of course love Eric Carle and Matisse, both for their great paper cuts I also love Scandinavian designs for its simplicity and use of colour.
6. What role does art play in your life? How does it change the way you view the world?
I cannot imagine not being creative, I grew up in a creative family, so didn't know of anything different. I am always looking out for things to inspire me, colour combinations, patterns, shapes, changes in the season's things from around my local neighborhood.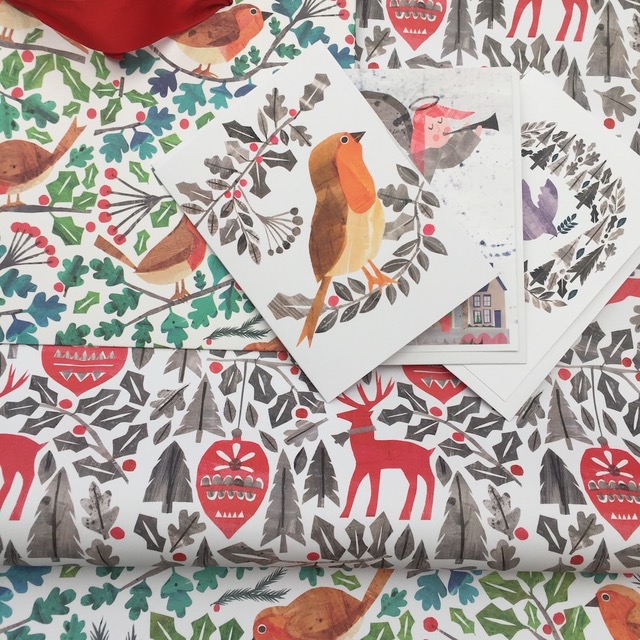 7. Where did you study?
Reigate school of Art and Design, Croydon Collage (all a very long time ago)
8. Where do you see yourself in five years? Working in an agency?
I hope to carry on growing my freelance work, gain more clients and start producing some of my own products!
9. What about in ten?
Too far ahead to plan!!
10. What do you hope to achieve with your art?
I hope to be able to make a living as an illustrator and surface pattern person.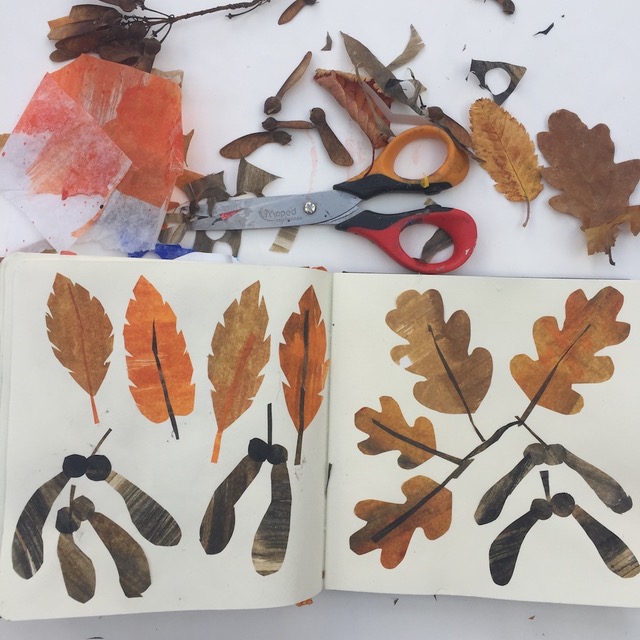 11. Now, tell us a little more about you as a person: what is your favourite food?
Raspberries and chocolate!
12. Favourite book?
In and Out of the Garden by Sara Midda (love her watercolour's)
13. Favourite genre of music?
Eclectic taste, my teenage years were in the late eighties so say no more!! Love to listen to talk Radio when I'm working!
14. What are your hobbies?
Gardening, walking my dog, spending time with my family, going to galleries, escaping the city.
15. If you weren't an artist, what would you be?
A chef!!