Instagram: @trevor_humphres
Website: www.studiotrev.com
1. What's your story? Where are you from?
I am from a town called Rapid City in South Dakota, USA. I grew up in a cabin in the woods where I spent most of my time snowboarding and biking. It was a beautiful place to grow up with lots of nature to enjoy. Since that time, I have lived in many different places while pursuing my passions. Currently, I live in a town called Scheveningen in The Netherlands.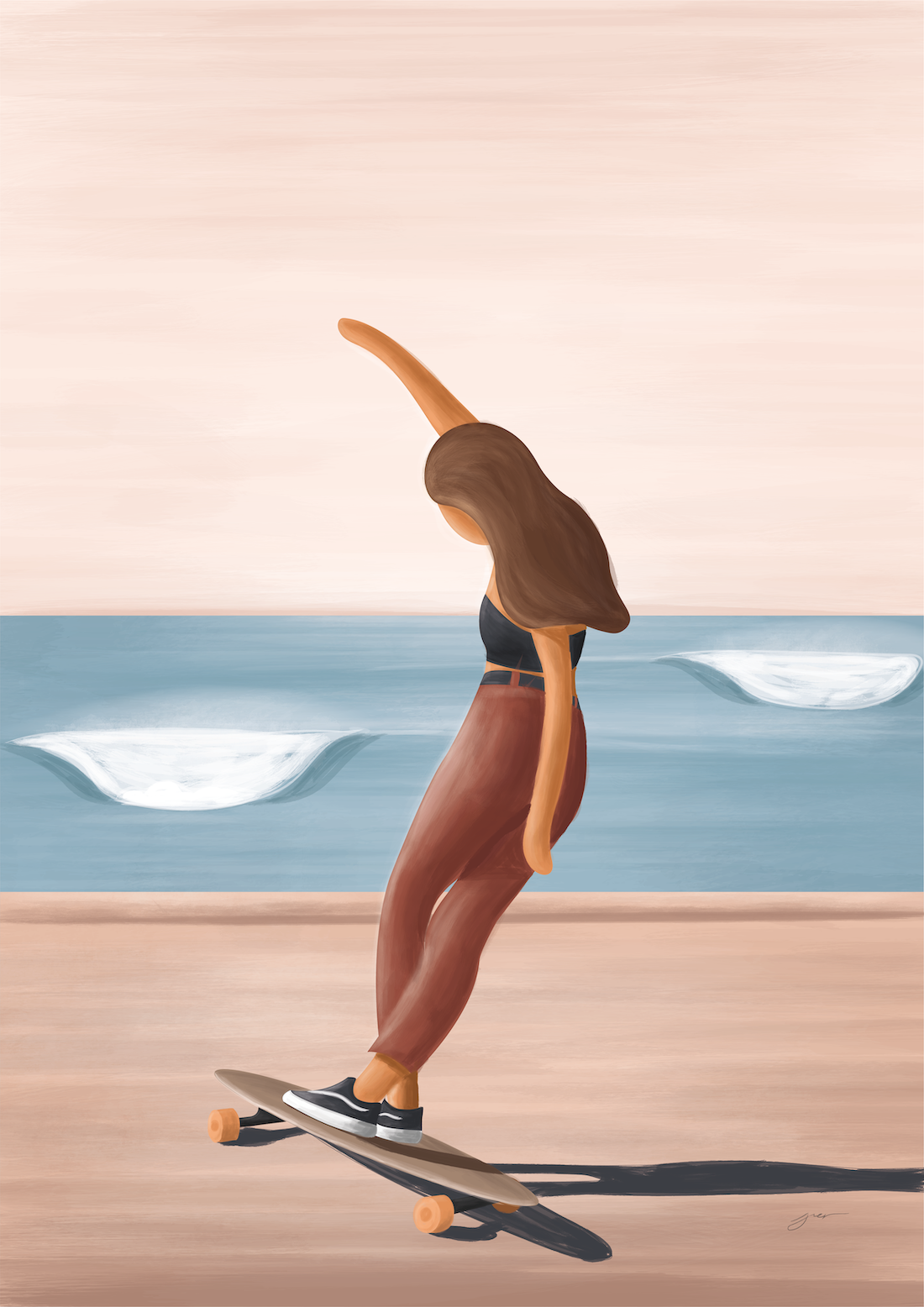 2. Tell us about your aesthetic.
My aesthetic is simply -the warm joy of life. I strive to create art that brings you to a special moment in time. A place that has a feeling of sunshine, vacation, and good vibes. I love to create images that you can relate to, or bring you back to a place that you hold dear, or a feeling you would like to have someday. When you look at my work, I hope it makes you feel a special connection to this life.
3. What is your favourite medium and why?
I do all of my work in Adobe illustrator. I enjoy the possibilities that the program brings. I also like that I can't quite master the program. That challenge keeps me exploring and trying new techniques.
4. What is your artistic process like?
It starts with an idea. Some come swiftly and easily. Others, I have to work hard at. I usually use my surroundings and pictures to gain inspiration. Then, once I have a firm grasp on an idea, I start with sketches on paper and eventually move those sketches onto illustrator. After the initial sketch is complete, I move on to the effects. I like my work to look as if it's been hand-drawn or painted, which takes some time, but it's worth it to me in the end. Also, important to note, that I spend a lot of time doing emails, accounting, meeting with potential clients, etc. It's not all just creating nice images.
5. Who and/or what inspires your work?
My biggest inspirations come from my passions like nature, surfing, skating, skiing, and mountain biking. Beyond that, the person that has had the greatest influence on my art would be my mother. From a young age, I was taught the difficult, but extremely valuable lesson, of how precious and short this life can be. She had a huge impact on how I see the world and continues to do so.
6. What role does art play in your life? How does it change the way you view the world?
It's such a huge part of my life. If I go more than a couple of days without creating I miss it. It has developed from just a hobby to my full-time job. That transition was a bit scary, but I love the freedom that freelancing brings. I choose where and when I work and you just can't beat that. As far as how I view the world, I would say art has given me a newfound appreciation for the simple beauty in life. Things I would not normally look at, I now see in a whole new light. A simple example would be seeing a parent holding their child's hand. That used to be a moment I would glance over. Now, I look at it as an opportunity to showcase this special moment in time.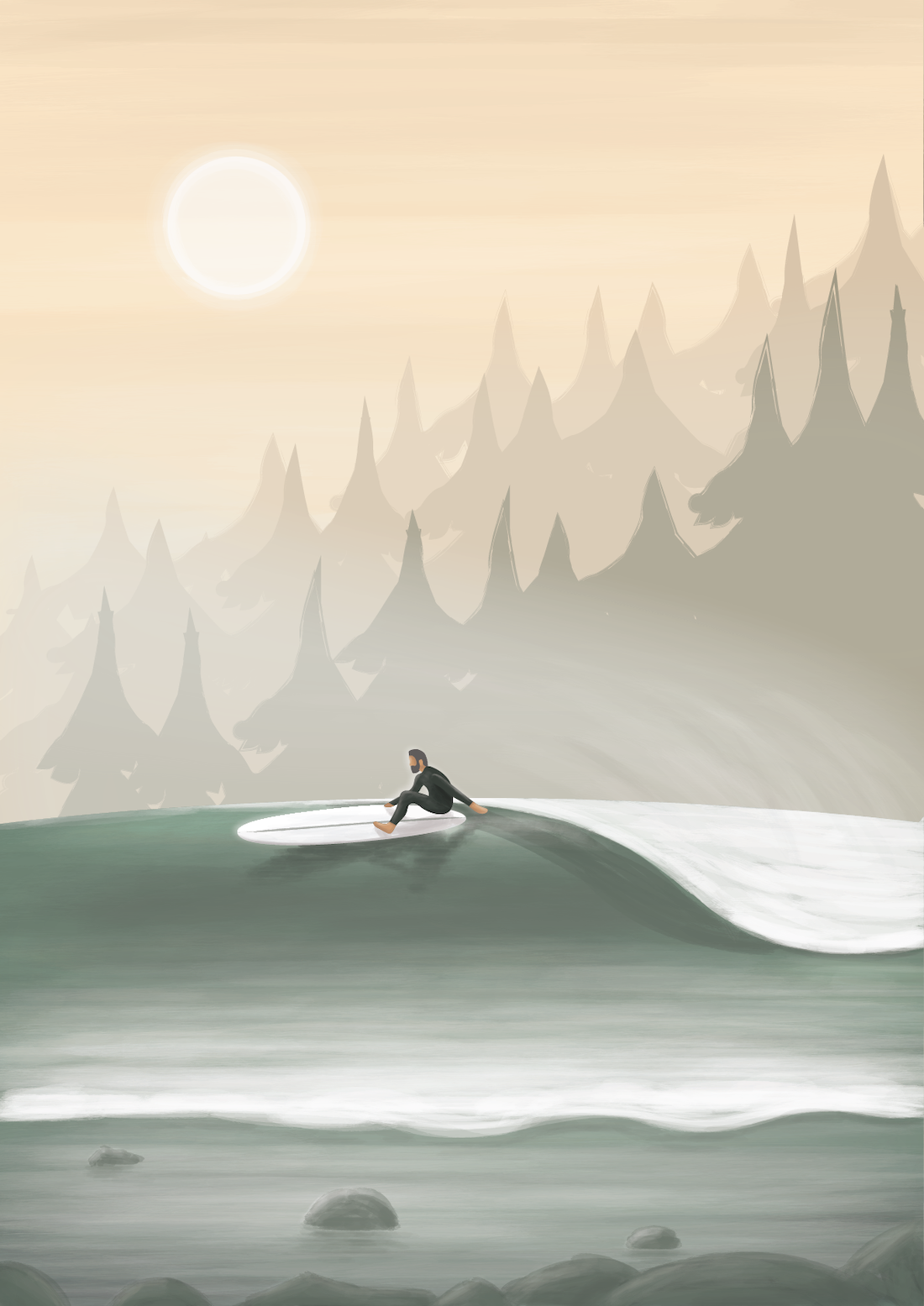 7. Where did you study?
I am self-taught with lots of hard work and a good support system to give me valuable feedback to improve and grow. This is so important for every creative. Surround yourself with like-minded people that push you past the ceiling you have set for yourself. Be with people that achieved what you want to become. I believe there is no better education than that.
8. Where do you see yourself in five years?
I would like to keep living my creative passions and be surrounded by loving and supportive people. As far as the rest, we just have to wait and see. In the dream world, I would be a busy illustrator collaborating with like-minded companies working on meaningful projects.
9. What about in ten?
I just hope to be alive and healthy. You can plan your future, but let there be plenty of room for the world to redirect your course and show you new and interesting possibilities.
10. What do you hope to achieve with your art?
I hope to create art that fulfils my soul and hopefully others in return. I believe firmly that persistence is the key to success. Keep going even when you want to quit. Fail and keep failing until eventually there is no other option than to succeed.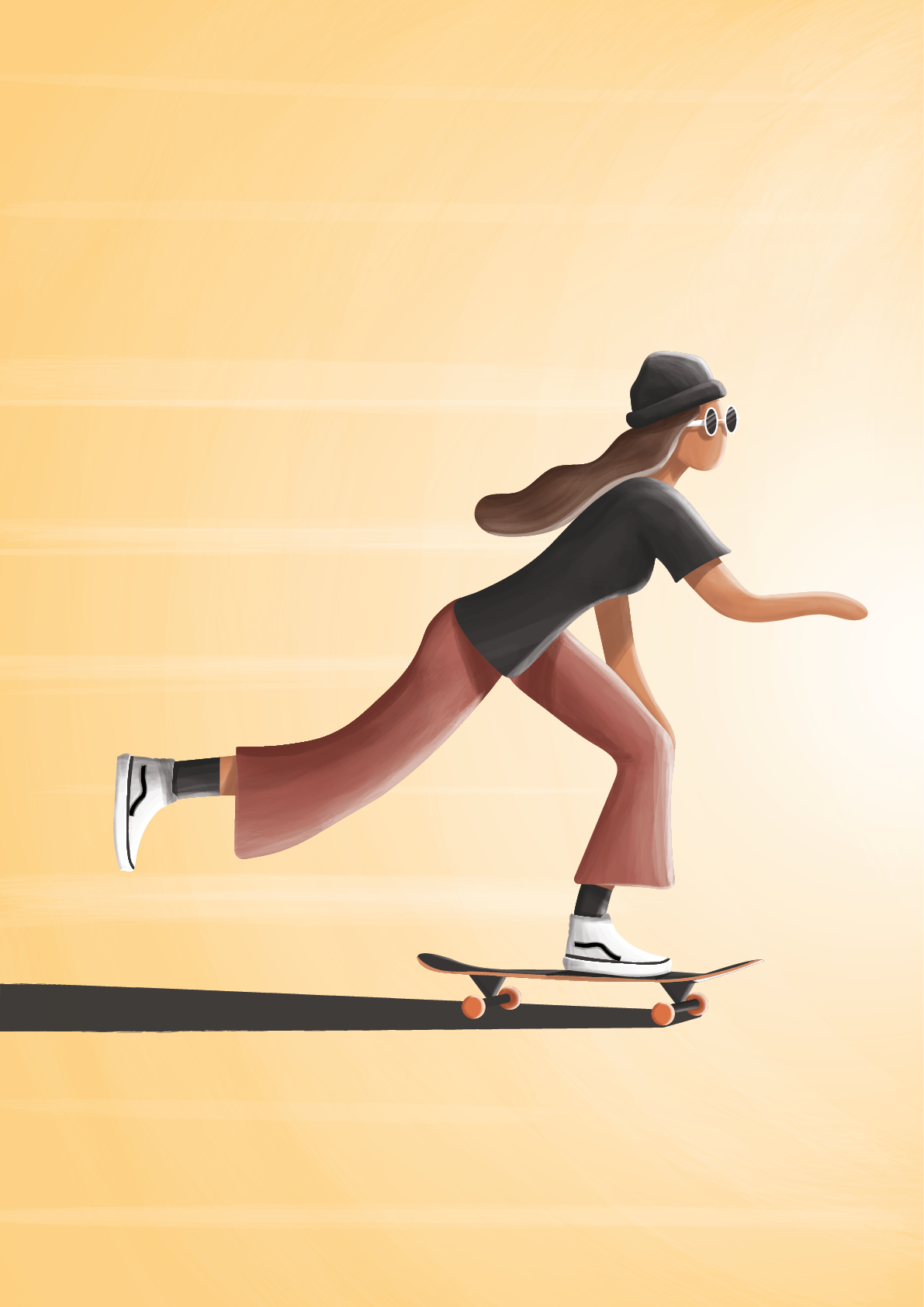 11. Now, tell us a little more about you as a person: what is your favourite food?
Pizza every day all day! Unfortunately, this isn't the reality. But ah I do LOVE pizza!
12. Favourite book?
The Alchemist. A book you can read over and over again and never get tired of reading.
13. Favourite genre of music?
I like most genres! What I listen to the most would be a kind of happy electronic indie.
14. What are your hobbies?
I love most sports with adrenaline. Currently, my favorites are surfing, skateboarding, downhill mountain biking, and snowboarding.
15. If you weren't an artist, what would you be?
Probably a snowboard terrain park builder in the winter and a mountain bike trail builder in the summer.