Instagram:
@triangletrees
Etsy:
www.etsy.com/ca/shop/triangletrees
Website:
www.gillianwilson.ca
1. What's your story? Where are you from?
I lived in Toronto until the age of 13, when my parents and I relocated to Russia for three years. I went to an American School with other expat kids so I had a fairly 'normal' high school experience, despite the unusual surroundings. After returning to Canada, I moved to Montreal for university and lived there for 6 years or so. In 2007, my fella and I decided to drop anchor in Guelph, a smallish city about an hour outside of Toronto. We bought a house and turned the basement into a music/printing space.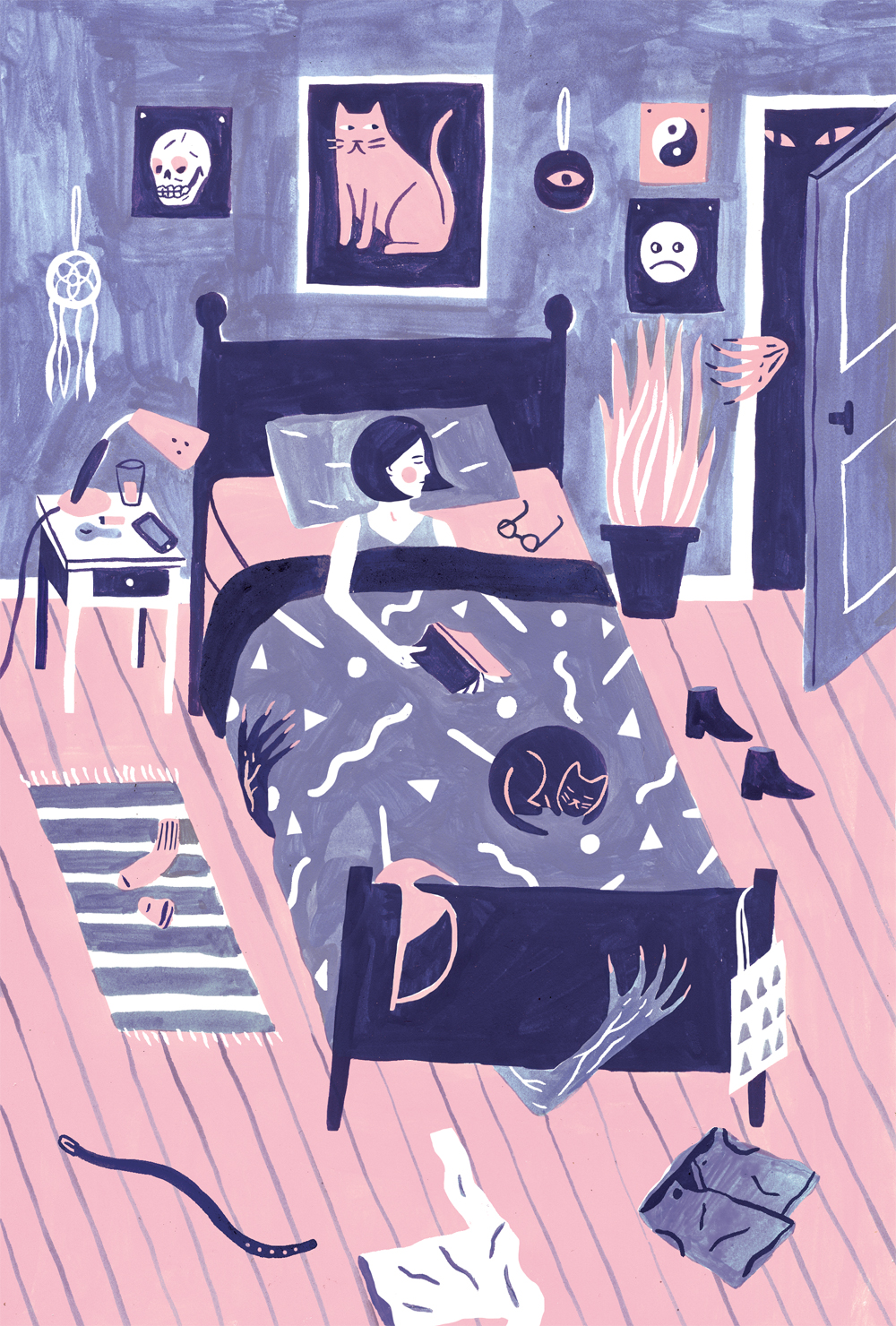 2. Tell us about your aesthetic.
Playful, direct and unsophisticated. I'm constantly paring things down to their essential forms, which is an approach I probably picked-up from screen printing. I don't do much colour blending, shading or cross-hatching, so my work can look super flat. I'll often use a variety of drawing materials to create textures, so that my illustrations don't end up looking one-dimensional. I try to be conservative with my palette, sometimes keeping it to 4 colours or less.
3. What is your favourite medium and why?
I mostly work with brush and ink because it keeps me from getting too fixated on detail. I also like my drawings to have a 'painterly' feel.
4. What is your artistic process like?
Usually I procrastinate a bit by re-organizing my work area or searching for the perfect podcast. Then I'll start with a rough sketch to work things out before picking up my brush. I dissect the image into basic shapes and lines, then scan and re-assemble in Photoshop. Sometimes I worry that I've become too reliant on the computer, but it really makes the process go a lot quicker!
5. Who and/or what inspires your work?
Feelings that can be scary or uncomfortable. Awkward situations. My flat-faced cat.
6. What role does art play in your life? How does it change the way you view the world?
I always underestimate how beneficial art making is to my well-being. If I don't draw or create something for a few days, I become a little unhinged.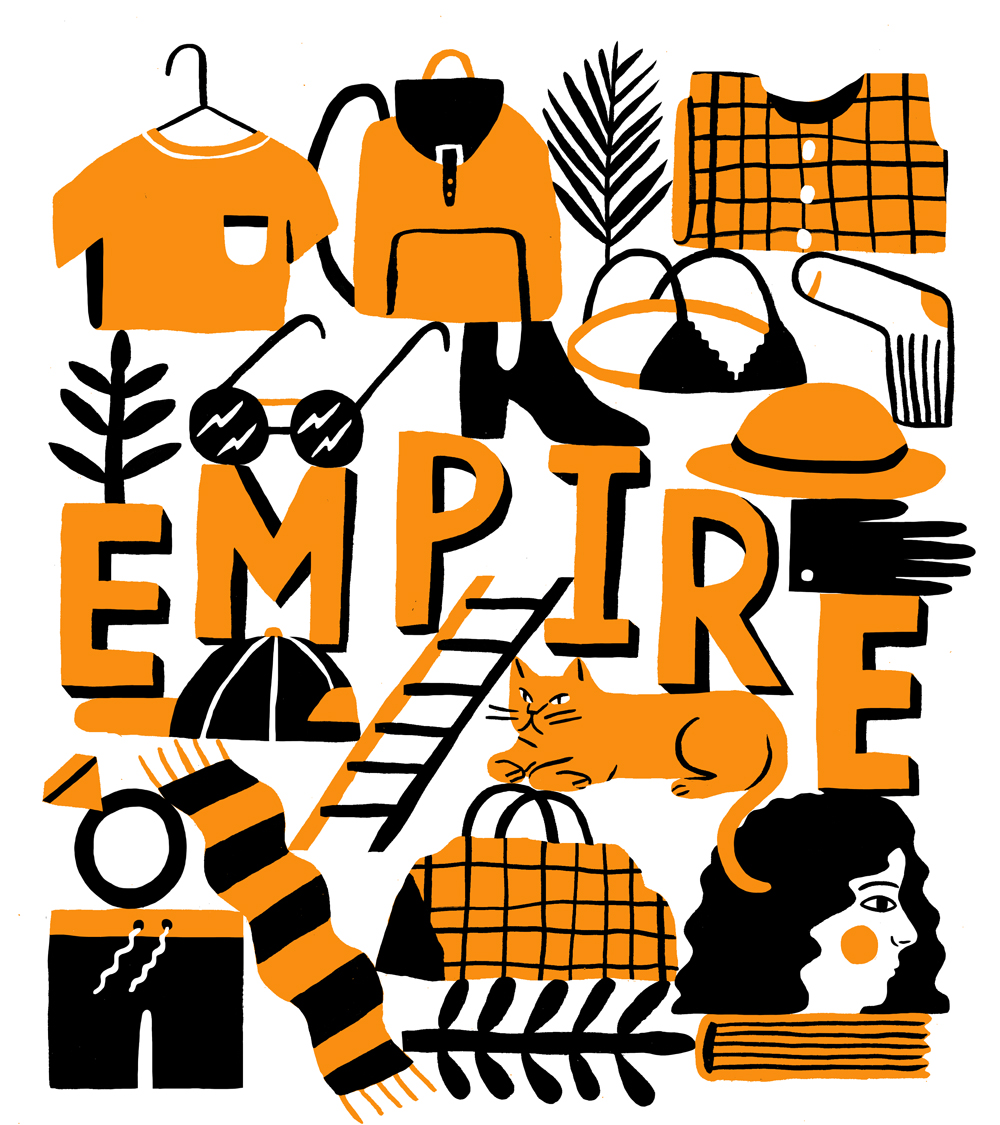 7. Where did you study?
I went to Concordia University in Montreal and majored in Studio Art.
8. Where do you see yourself in five years? Working in an agency?
I would love to have my own studio outside of the house with lots of plants and windows and a comfy sofa. I currently divide my time fairly equally between freelance illustration and personal work, which I enjoy and hope to continue doing. I'd also like to try my hand at painting a mural sometime soon.
9. What about in ten?
Still making art (I hope). Maybe living elsewhere, experiencing new things. I obviously haven't thought that far into the future...
10. What do you hope to achieve with your art?
Contentment, financial stability, self-worth. All very selfish goals!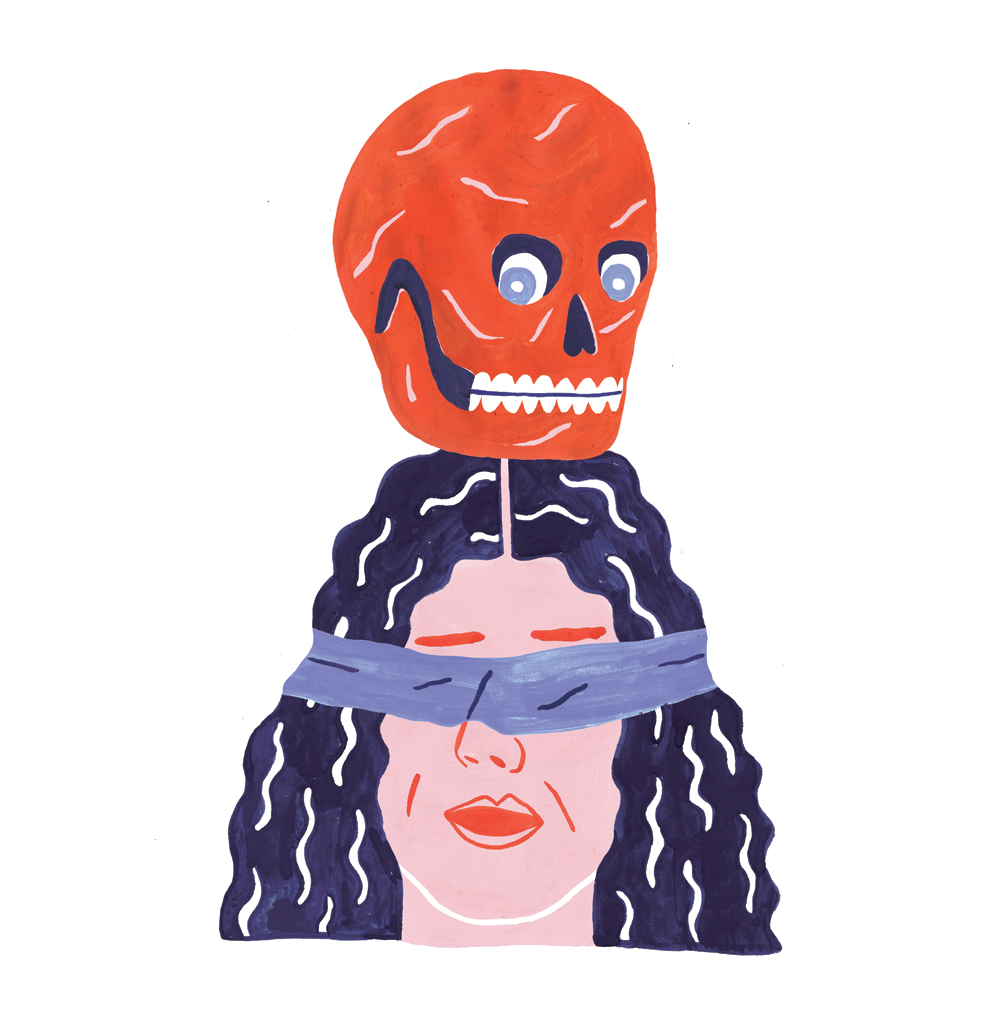 11. Now, tell us a little more about you as a person: what is your favourite food?
I'm just getting over a cold and have much love and respect for the healing powers of homemade chicken soup.
12. Favourite book?
Anything with a great cover.
13. Favourite genre of music?
Catchy pop tunes. I've been really into Andy Shauf lately.
14. What are your hobbies?
Restoring old things, playing with clay and growing things in the garden.
15. If you weren't an artist, what would you be?
A gardener/furniture restorer.