Instagram: @ty.illustration
1. What's your story? Where are you from?
Hi, I'm a freelance illustrator from Taiwan.
I loved painting since I was a child. Because of this interest, I chose to study design. I also got to love and understand it more and decided to start the road of illustrating in 2019.
Through painting, I want to record life and good memories so that people who see my paintings will feel comfortable and leisurely.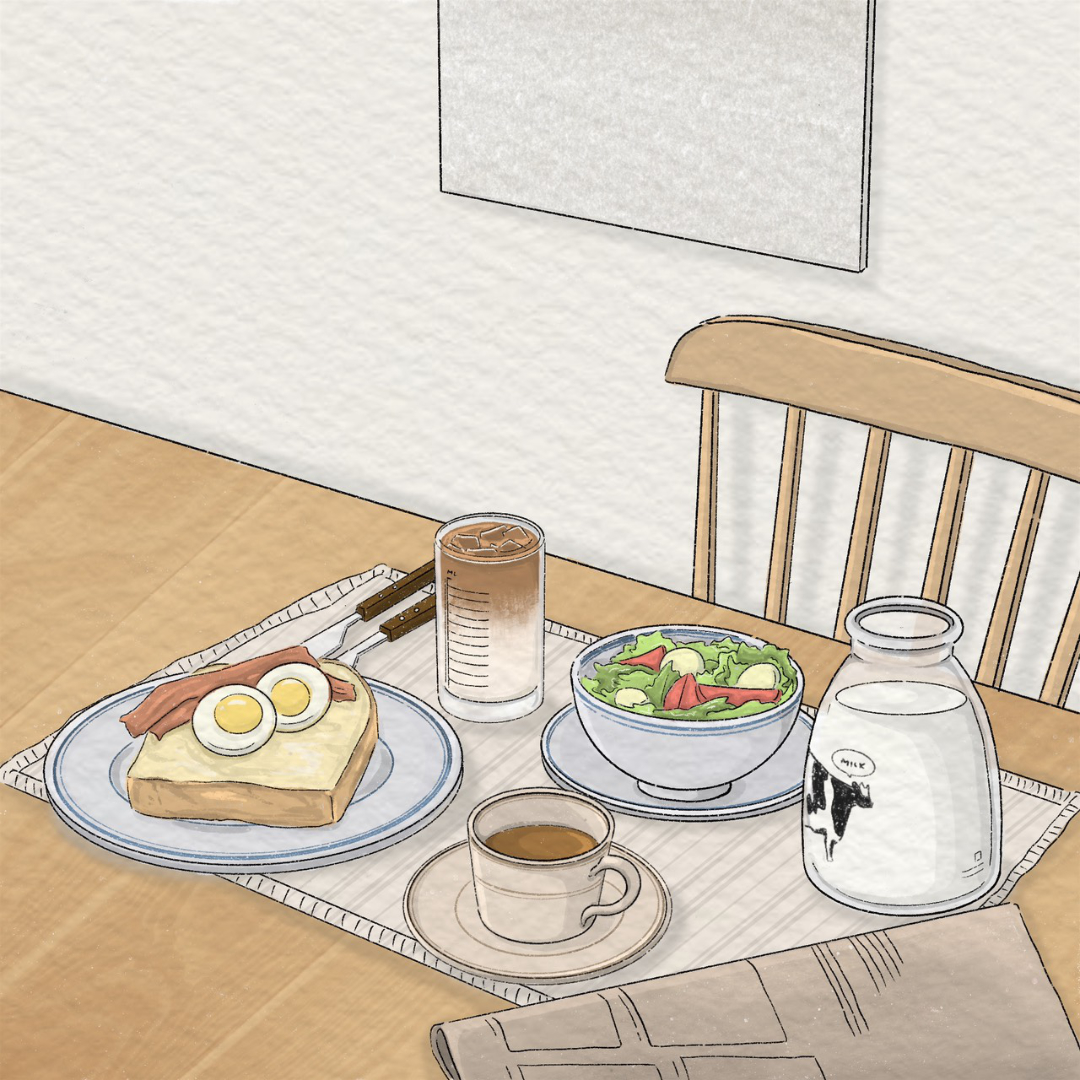 2. Tell us about your aesthetic.
In daily life, I like to observe, like people and things. I think aesthetic is very subjective, so far I can't define it, but in creation, I like to use clean and bright colors with not too high saturation to make a comfortable space
3. What is your favourite medium and why?
In the research process, I used oil paintings, watercolors and copic marker... when I started to create illustrations, it was also the medium I was most familiar with, namely colored pencils.
Now it has gradually turned to electronic painting. Mainly the Procreate software in ipad. After the drawing is completed, I use illustrator and photoshop to adjust.
4. What is your artistic process like?
As mentioned earlier, in the process of observing daily life, I like to use photography as a record so that it can also become a idea rather than finding references on the internet.
And I will spend a longer time in the drafting stage in order to make my paintings look more delicate.
5. Who and/or what inspires your work?
I think it is myself. Since I was little, I have hoped that my future work is of interest to me and can be a goal I continue to pursue, so I always think that if my interest becomes a job, that would be great.
6. What role does art play in your life? How does it change the way you view the world?
In our lives, art and design are everywhere. As for me, art is part of life so I hope to use illustration art to record my life and create my own illustration world.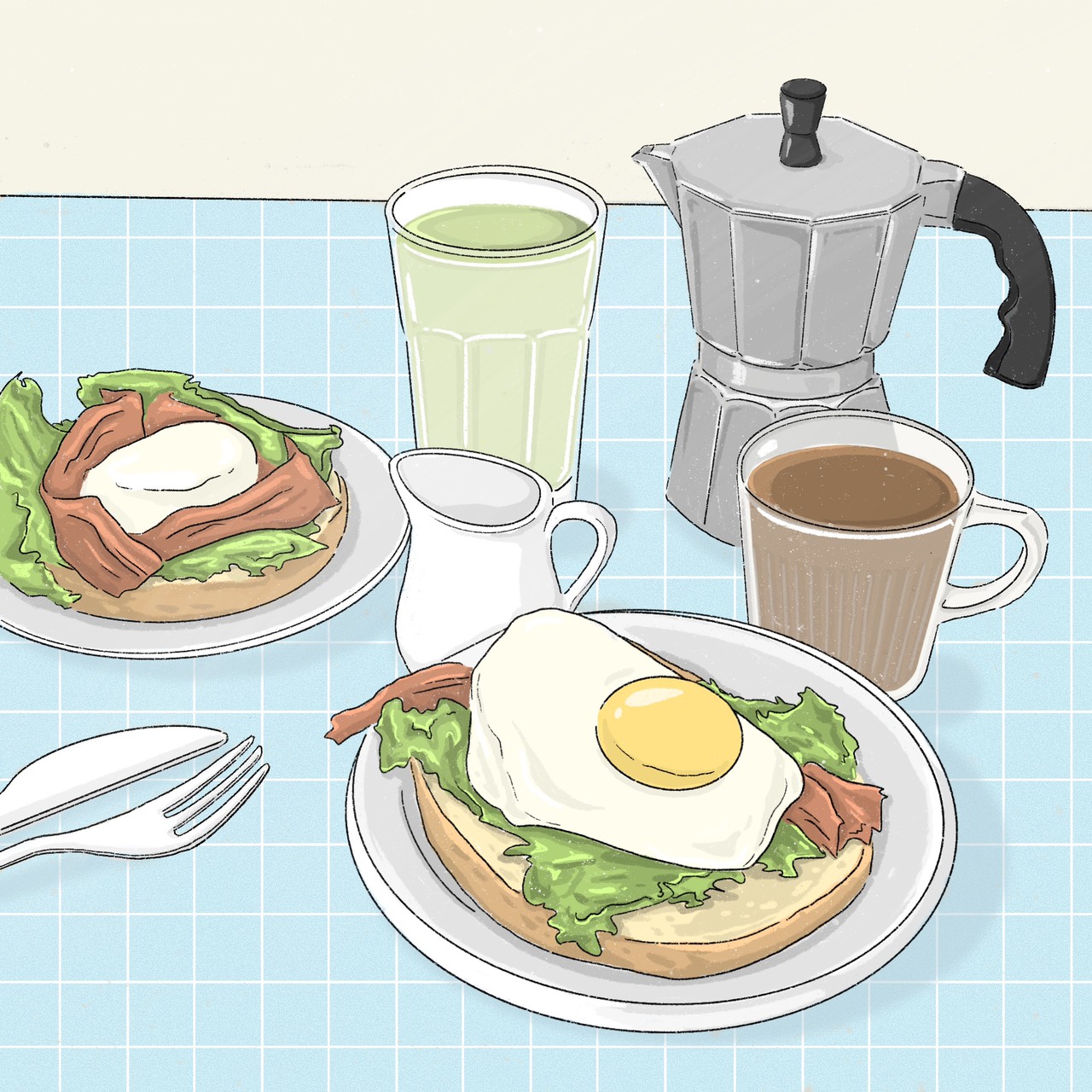 7. Where did you study?
I studied in the Department of Innovative Life Design at Huaqiao University and majored in advertising design in high school.
8. Where do you see yourself in five years?
I think that after five years, I will continue to create and move towards my dream, and hope that more people can see my work.
9. What about in ten?
Ten years later, I hope to run a studio of my own, that is my dream all the time. It contains my work and my cat, which is both comfortable and relaxational.
10. What do you hope to achieve with your art?
I have been looking for a personal style for the past two years and I have gradually mastered my technique and made progress gradually.
I hope that my work will give people a simple and comfortable feeling, My slogan is "Enjoy daily healing life" so I hope everyone can find their own happiness in life.
11. Now, tell us a little more about you as a person: what is your favourite food?
My favorite food is chocolate, it makes me feel alive and on top of the world.
12. Favourite book?
In fact, I don't like reading books because pictures are usually more attractive to me. The books I read are usually image books which images could inspire my creations.
13. Favourite genre of music?
I like mood music, music with no lyrics only melody because it can relax and calm me down. I always listen to it when I am drawing.
14. What are your hobbies?
In addition to drawing, I also like watching movies and youtube, that is my joy of life.
15. If you weren't an artist, what would you be?
If I wasn't an artist, then I would want to be a pastry chef.