Instagram:
@tylervarsell
Shop:
society6.com/tylervarsell
Website:
www.tylervarsell.com
1. What's your story? Where are you from?
I grew up and currently live in rural Connecticut. Art was always a part of my life, and my dad encouraged creative expression from a very young age. I started getting into collage and mixed media in high school and while I originally had my sights set on art school, I also fell in love with web design, which is what I ended up studying. I currently work in marketing and communications at an independent school. Oh yeah, and I'm female, which isn't always obvious from my name!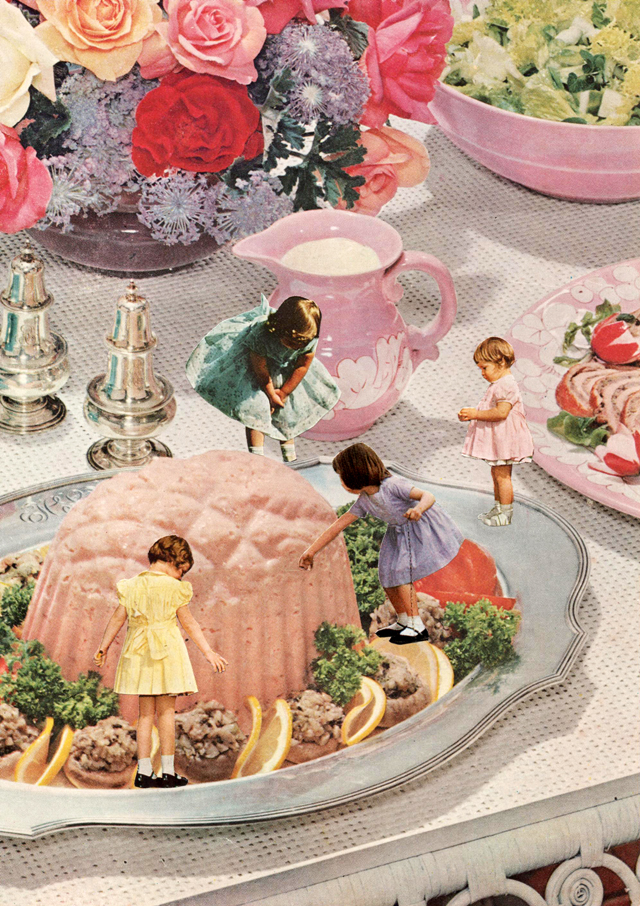 2. Tell us about your aesthetic.
Anything vintage/retro. I'm obsessed with the whole 50s & 60s aesthetic: fashion, interior decor, products, typography, colors... Lately I'm really drawn to images of food, drinks, flowers and women's fashion.
3. What is your favourite medium and why?
Lately, I've been working primarily with paper. I love making minimalist collages with only a few elements, but I also have done more intricate mixed media pieces on canvas involving a lot of layering and embroidery. I'd love to start doing that again once I get bored with what I'm doing now. Either way, my work always starts with vintage source material - usually books and magazines from the 1940s-1970s.
4. What is your artistic process like?
I rarely have an idea for a collage first. Most of the time, I'll be going through materials and an image will strike me. I then pair it with something else, and the process goes from there. Sometimes collages come together in a matter of minutes, other times I'll have works in progress for months, even years. It's the best feeling when you're satisfied with a piece; when it feels complete.
5. Who and/or what inspires your work?
Vintage advertisements, dreams, dramatic landscapes, facial expressions, children, human interactions, nature, colorful food, empty rooms.
6. What role does art play in your life? How does it change the way you view the world?
Art is an outlet for me personally, but it also serves as a reflection of our culture and society as a whole. I think successful art makes people think, question and open their minds to new possibilities and ideas. Art has also become so much more accessible thanks to the internet and social media, so important messages can spread quicker and more widely. It will be interesting to see how art continues to evolve, react to and shape our turbulent world.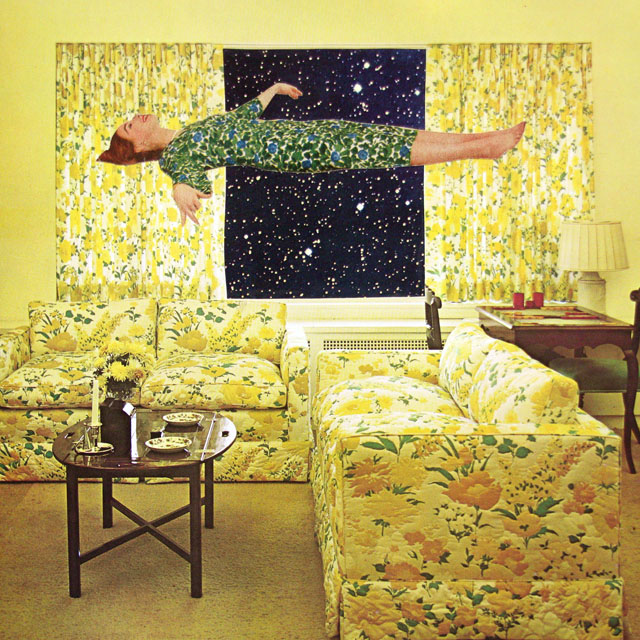 7. Where did you study?
I graduated from the University of Hartford in 2011 with a bachelor's degree in multimedia web design and development. I also took many classes at the Hartford Art School, because my concentration was media arts. My major was really interdisciplinary, which I loved, because I got to take everything from philosophy to film photography.
8. Where do you see yourself in five years?
Hopefully with more time to work on my art! It's hard to balance a full-time job and other demands with enough "me" time to be creative.
9. What about in ten?
See #8. I also hope to travel to a new country (or countries) I haven't been before.
10. What do you hope to achieve with your art?
I make art for the simple joy of creating, and I hope to continue to explore and expand. Sharing my work online through social media has been a great way to gauge how people react to my art, but it also can feel restricting at the same time. You have to remember why you create in the first place and realize that not everything you start needs to result in a finished piece. I'd love to exhibit more, and get more opportunities for designing things like album and book covers.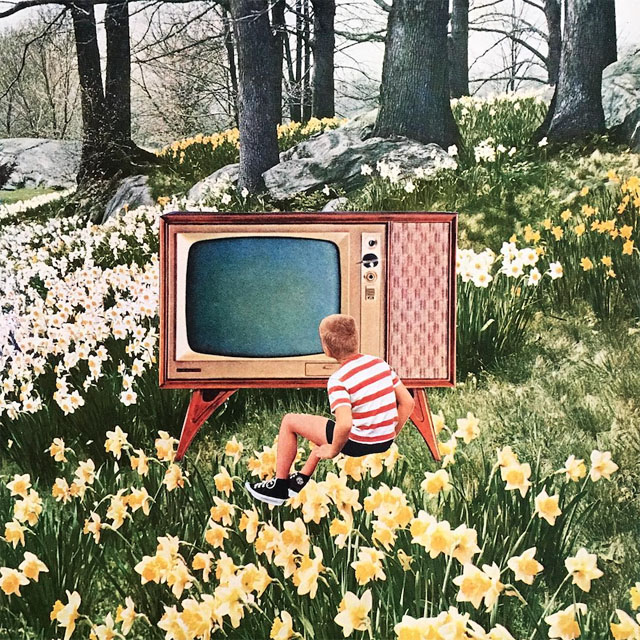 11. Now, tell us a little more about you as a person: what is your favourite food?
Top 5 are probably: rice of any kind, pizza, mac and cheese, olives, and pineapple! Just not altogether.
12. Favourite book?
So hard to answer! I love to read and wish I did so more often. Some all-time favorites include Siddhartha by Hermann Hesse, Grapes of Wrath by John Steinbeck, and The Road by Cormac McCarthy. A recent favorite of mine is Americanah by Chimamanda Ngozi Adichie.
13. Favourite genre of music?
Another hard one... I listen to everything from Chopin to Wu-Tang Clan. Lately I'm obsessed with Sampha, and Young Fathers have been my favorite band for the past several years. They defy genre.
14. What are your hobbies?
Art (duh), spending time with my husband and family, hiking, reading, eating, sleeping...
15. If you weren't an artist, what would you be?
I'm not an artist full-time, but my job still allows me to be creative on a daily basis, which is so important to me. I'd love to do graphic design full-time. Or work with dogs, or elephants. You can always dream, right?