Instagram:
@unalaum_
1. What's your story? Where are you from?
My name is Lauriana. I'm a London-based Graphic Designer, originally from Paris. I do digital illustrations beside my job.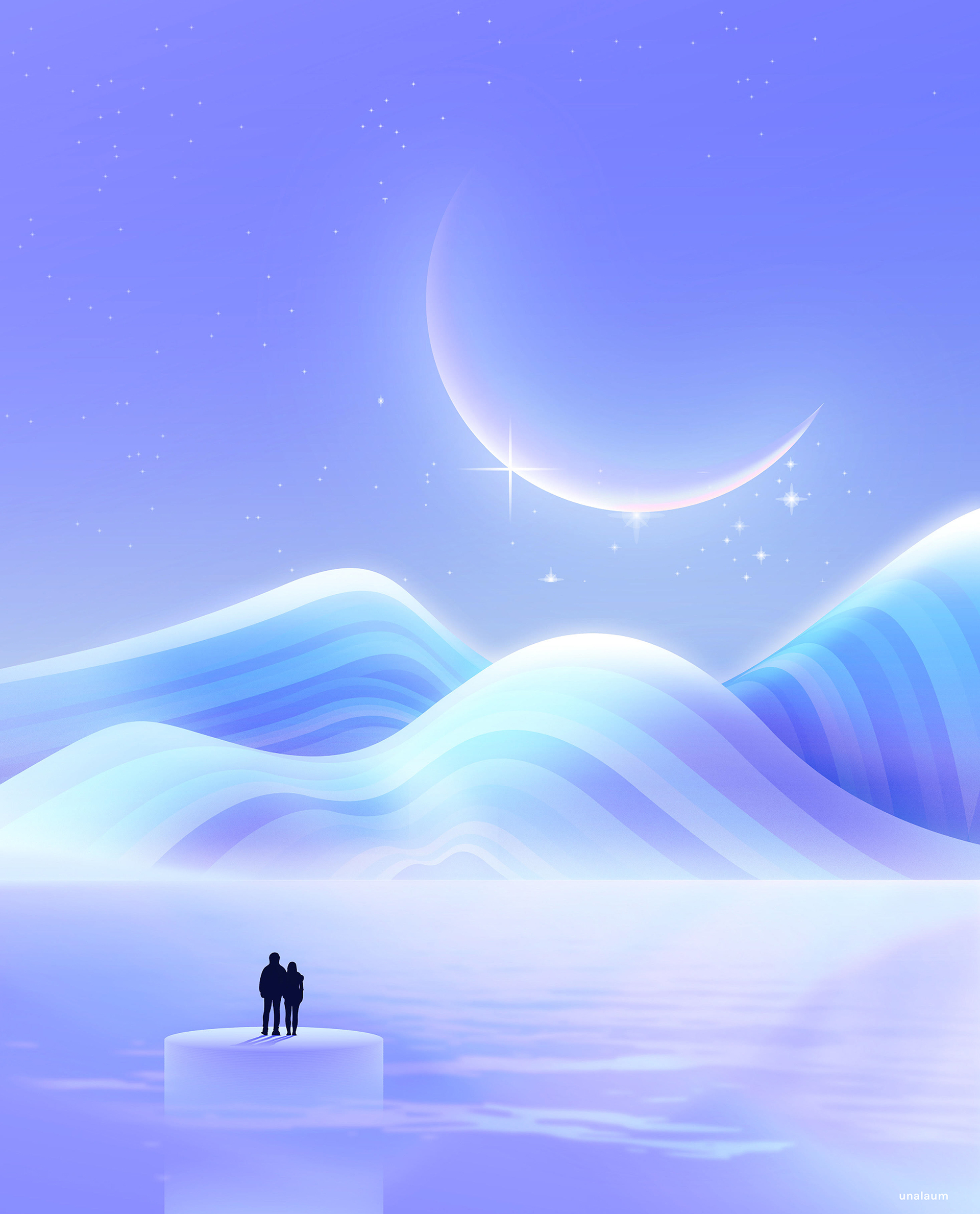 2. Tell us about your aesthetic.
I draw a lot of night scenes cosmic and imaginary landscapes symbolizing space and loneliness. I try to make my characters anonymous as much as possible so that everyone can be free to project themselves. I mainly work with night/sunrise color palettes.
3. What is your favourite medium and why?
I mainly draw on Illustrator because I appreciate the clean and geometric aspect of vector shapes. But I sometimes draw on Procreate with my iPad.
4. What is your artistic process like?
90% of the time, I sit in front of an empty artboard open in Illustrator, put on some (very loud) music and try to reproduce what I have in mind. What was the last thing that recently inspired me? Sitting on a night train? Looking through the window of my room at 3 am? Or was it the dream I had last night?
5. Who and/or what inspires your work?
Any empty place at night inspires me 1001 scenarios. And definitely Retro-futuristic Art.
6. What role does art play in your life? How does it change the way you view the world?
Art gives meaning to my life. I love knowing that I can give life to the macrocosm that I constantly have in mind. It feels awesome!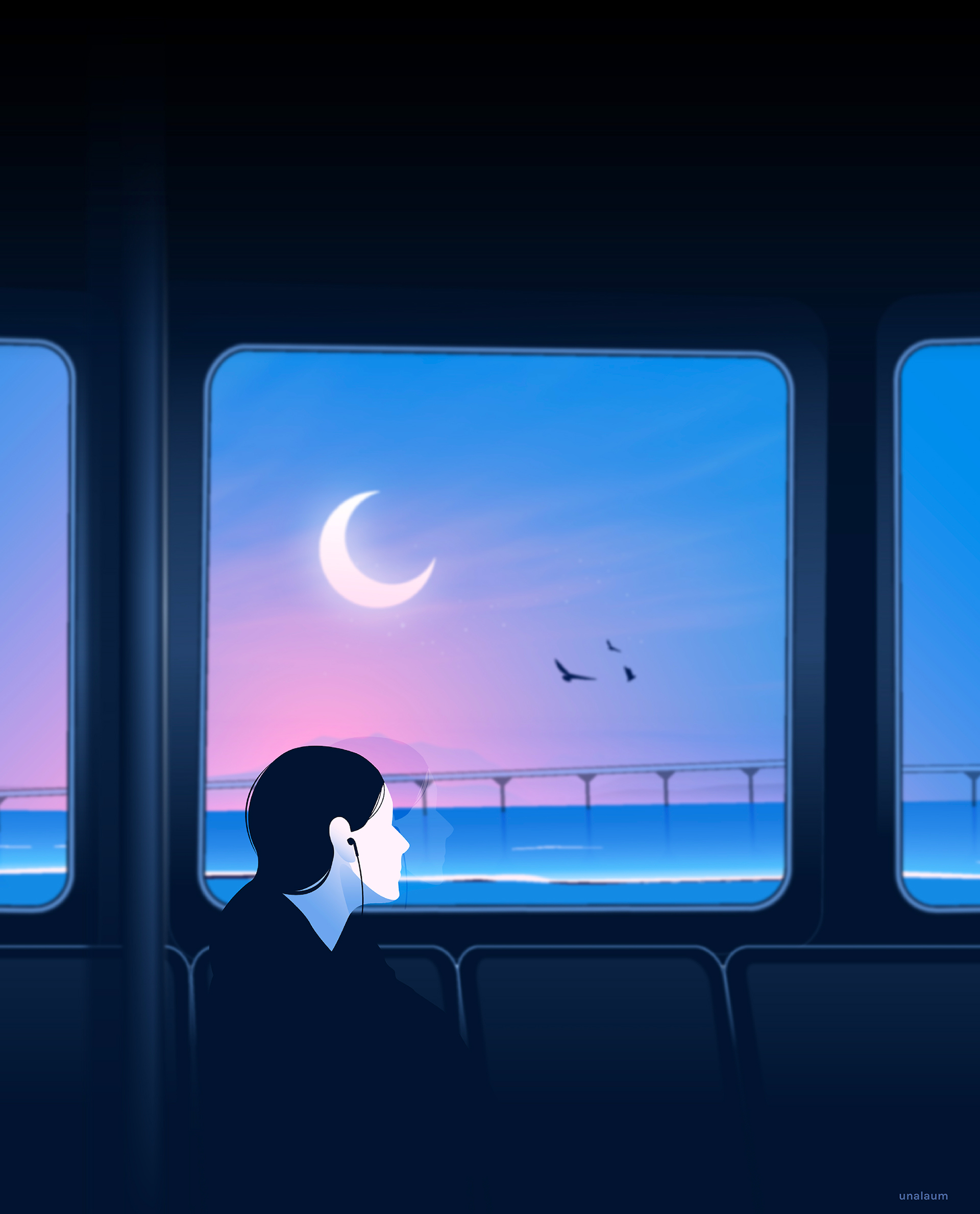 7. Where did you study?
I studied 2 years in Orléans's School of Art and Design before moving back to Paris where I studied Art Direction and Digital Marketing (don't ask me why ...)
8. Where do you see yourself in five years?
Ideally still in London. I would like to work for a creative agency as an illustrator and make collaborations with other artists or brands! I also expect to have better skills and the opportunity to exhibit my work in a gallery.
9. What about in ten?
A cool but strange Art Director that only wears weird fashion trends haha! And living in a house by the ocean in the south of Spain.
10. What do you hope to achieve with your art?
I would be the happiest if I could make people smile and mentally teleport to a place where life sounds better.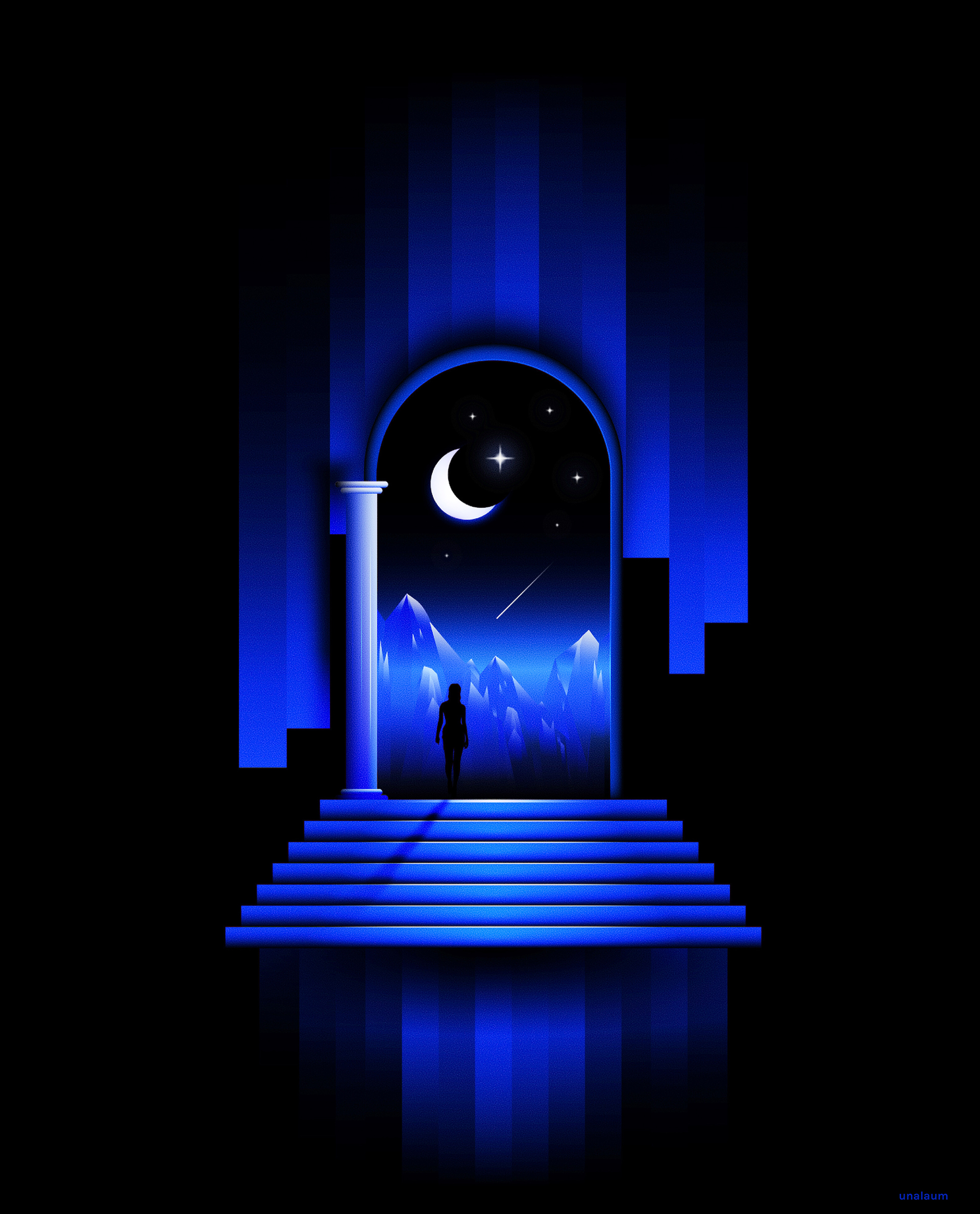 11. Now, tell us a little more about you as a person: what is your favourite food?
All kinds of seafood and my grandmother's couscous!
12. Favourite book?
Phew, there are so many! But top 5: Une Vie (Maupassant), A Rose in Paradise (Barjavel), Antigone (Anouilh), Hygiene and the Assassin (Nothomb) and Harry Potter and the Order of the Phoenix
13. Favourite genre of music?
Electronic music and Psychedelic Rock. I'm a big fan of The Doors.
14. What are your hobbies?
Reading, drawing and watching Science podcasts on YT!
15. If you weren't an artist, what would you be?
Probably lost in my life? I'm glad I ended up being an artist!