Instagram:
@universanano
1. What's your story? Where are you from?
Hello, I'm nano. I make short story and draw pictures in Korea.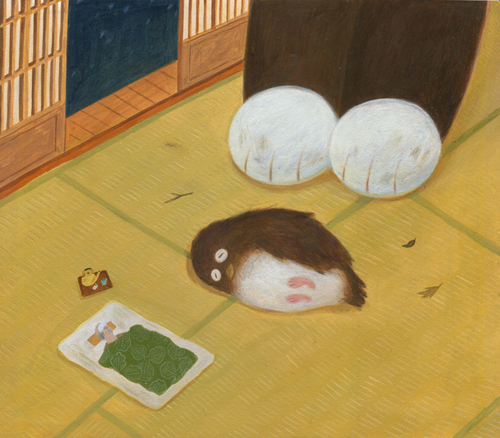 2. Tell us about your aesthetic.
I like to make a story and draw that looks small and useless. Sometimes there are feelings of anxiety or loneliness, and there are stories that don't matter at all. I extend and combine scenes and thoughts that are always coming to mind and create new situations. I think it's a very interesting process and it frees me from emotional pressure.
3. What is your favourite medium and why?
I usually use acrylic and colored pencils. It has an irregular feeling and good texture. A few years ago, I worked on digital work using Photoshop, but now I prefer the way I do it now . Except I can't use the ctrl+z.
4. What is your artistic process like?
It's different every time. Sometimes I sketch it with great care, sometimes I'm inspired and I do it right away. But before I go into the task, make sure I take notes of what came to mind, and leave a thumbnail sketch of idea. (Sometimes, I don't recognize a thumbnail sketch after a while. I thought 'What did I draw?')
5. Who and/or what inspires your work?
Scenes in life, my feelings, sentence of books, color and almost everything
6. What role does art play in your life? How does it change the way you view the world?
I have another language that I can express. It could console me and comfort others. That alone means a lot to me.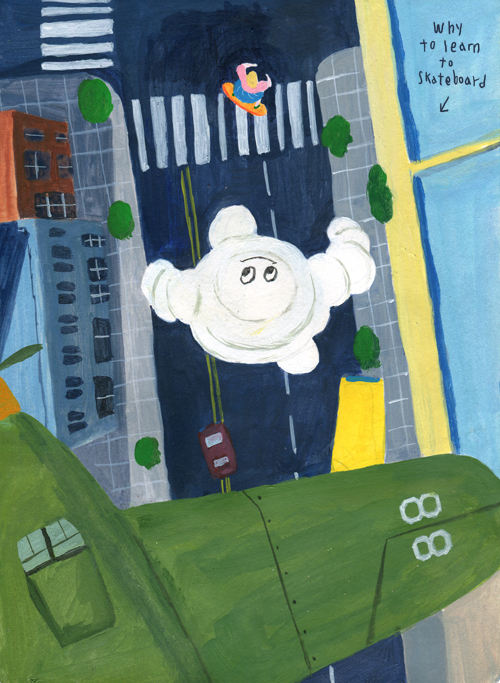 7. Where did you study?
I studied design at Chung-Ang University in Korea.
8. Where do you see yourself in five years? Working in an agency?
Wherever there is, I'm doing a lot more work and meeting different people. And maybe I'll be a little slimmer. (I just started a diet.)
9. What about in ten?
And I wish I could work on my inner self in a wider and healthier way, no matter where I am.
10. What do you hope to achieve with your art?
First, I want my life to be enjoyable and healthy through my work. And I'd like to share it with the neighbors.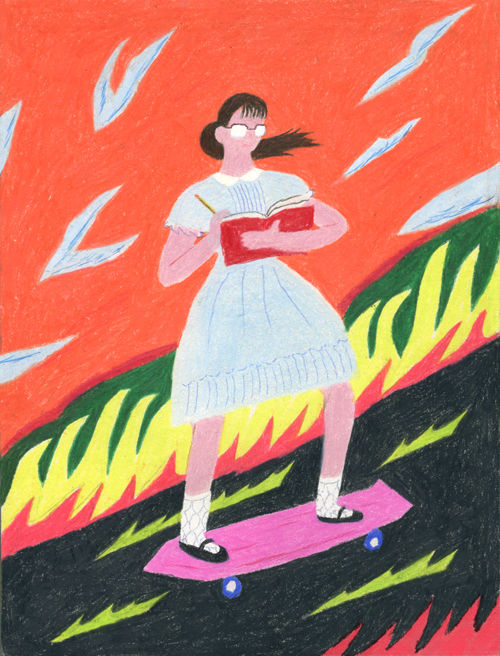 11. Now, tell us a little more about you as a person: what is your favourite food?
I like almost everything. It would be easy to choose food I don't like. I like to feel the different charm that each food has.
12. Favourite book?
Recently, I enjoy reading Japanese female writer Sano Yoko's essays. She is an excellent picture book writer, but her essays are also interesting and excellent.
13. Favourite genre of music?
I listen to radio or podcast rather than music of a certain genre.
14. What are your hobbies?
I look up recipes or embroidery and knitting.
15. If you weren't an artist, what would you be?
Probably worked with food. Such as patissier. I love to taste and make something sweets.