Instagram:
@valencia.nicolas
Tumblr:
nicolasvalenciaart.tumblr.com
Behance:
www.behance.net/nvalencia
Website:
www.nicolasvalencia.net
1. What's your story? Where are you from?
I'm a 24 years old Colombian illustrator. I was born in a little city named Bucaramanga, and then i moved out to Bogota for studying graphic design. After finishing my BFA i worked in an advertising agency for a while, but i needed time for myself and my art, so i decided to study illustration in Barcelona. I've been in Barcelona for one year and at day i work retouching photos for a E- commerce company and at night i draw Compulsively.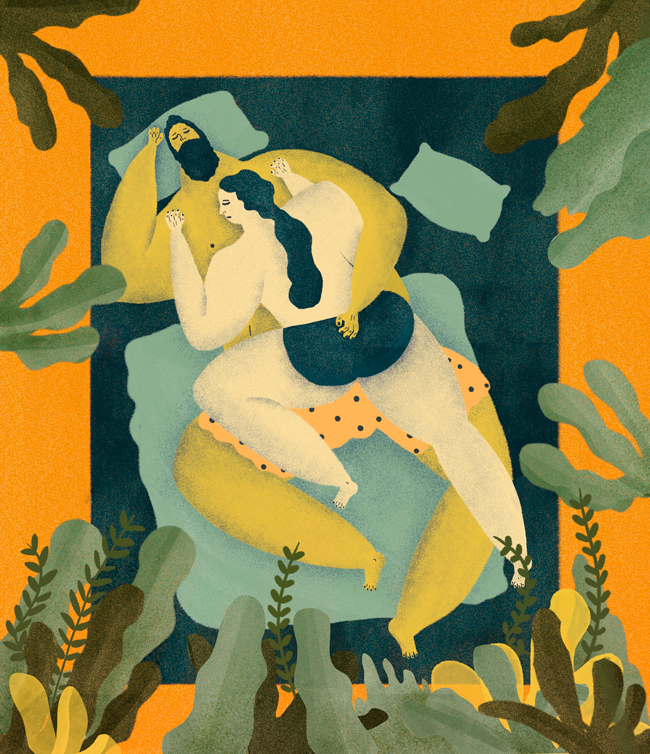 2. Tell us about your aesthetic.
My work is colorfull, expressive, geometric and curvy, furthermore i love happy and bright color palettes in contrast with dark immaginary scenes.
3. What is your favourite medium and why?
My favorite medium is digital because i'm very used to draw directly from my tablet, also i love to play changing proportions and cuts of my drawings. It makes my work more intuitive.
4. What is your artistic process like?
I start out drawing rough sketches on a paper. My first sketches are almost abstract and there is a primary notion of composition. after that i open photoshop and i draw a clear sketch in black and white , then i draw the final forms and i add color and texture. I work with a lot of layer and i've learned that everything you can do for making your workflow faster is a really important thing.
5.Who and/or what inspires your work?
There are some contemporary painters who trasmit me a lot of powerfull emotions, like Dana Schutz, Nicole eisenman, rose wylie, Marlene Dumas, Tal R and Jonathan Meese. Recently i have find a huge amount of inspiration in the queer theory and my indignation with a world full of gender stereotypes and hate.
6.What role does art play in your life? How does it change the way you view the world?
Art plays a huge role in my life because art makes mee feel human and art detonates my emotions and the way i experiment life. Art is also sensibility and the world really needs a lot of sensibility.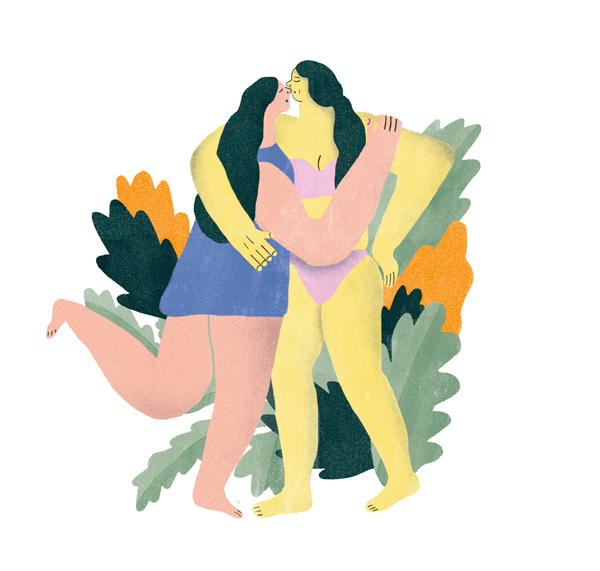 7. Where did you study?
Elisava escola superior de disseny in Barcelona.
8. Where do you see yourself in five years? Working in an agency?
I see myself working with an illustration agency, because it would made my life easier, and i don't have any idea what i will be doing in five years.
9. What about in ten?
I have no idea, i don't like to think about the future.
10. What do you hope to achieve with your art?
i believe that creating a unique personal voice in my art is the purpose of my life.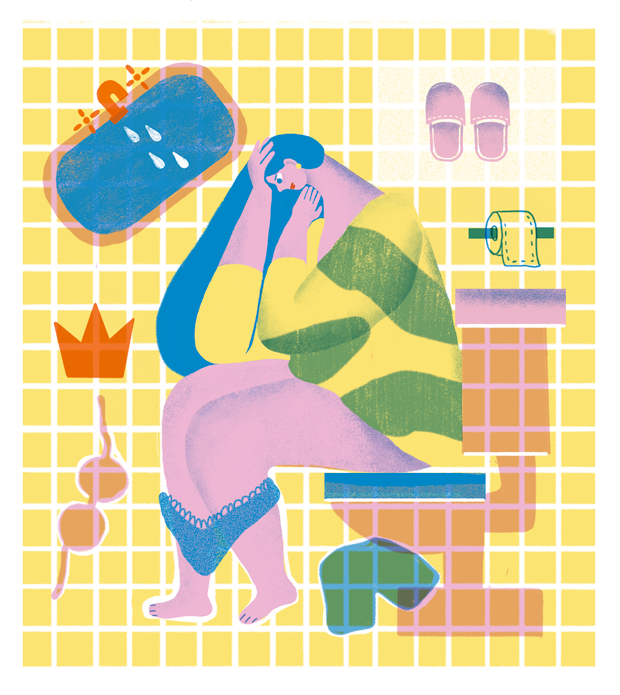 11. Now, tell us a little more about you as a person: what is your favourite food?
Italian food for sure!
12. Favourite book?
Gender trouble by Judith Butler
13. Favourite genre of music?
I love all kind of music and my spotify is a world full of contrasts , for example i love gay pop, heavy metal, gothic metal, reggaetón, latin rock, indie and boleros.
14. What are your hobbies?
I love dogs and walking in the rain, is it a hobbie?
15. If you weren't an artist, what would you be?
I would be a massagist, because i'm so good at it.