Instagram:
@valeriamolinari
Website:
www.valeriamolinari.com
1. What's your story? Where are you from?
I'm from Venezuela, I went to university and grad school in the US, but I consider myself a nomad. Since the summer of 2015 I've been living around, hoping countries traveling, and alternating between farming and art residencies. It's been super fun!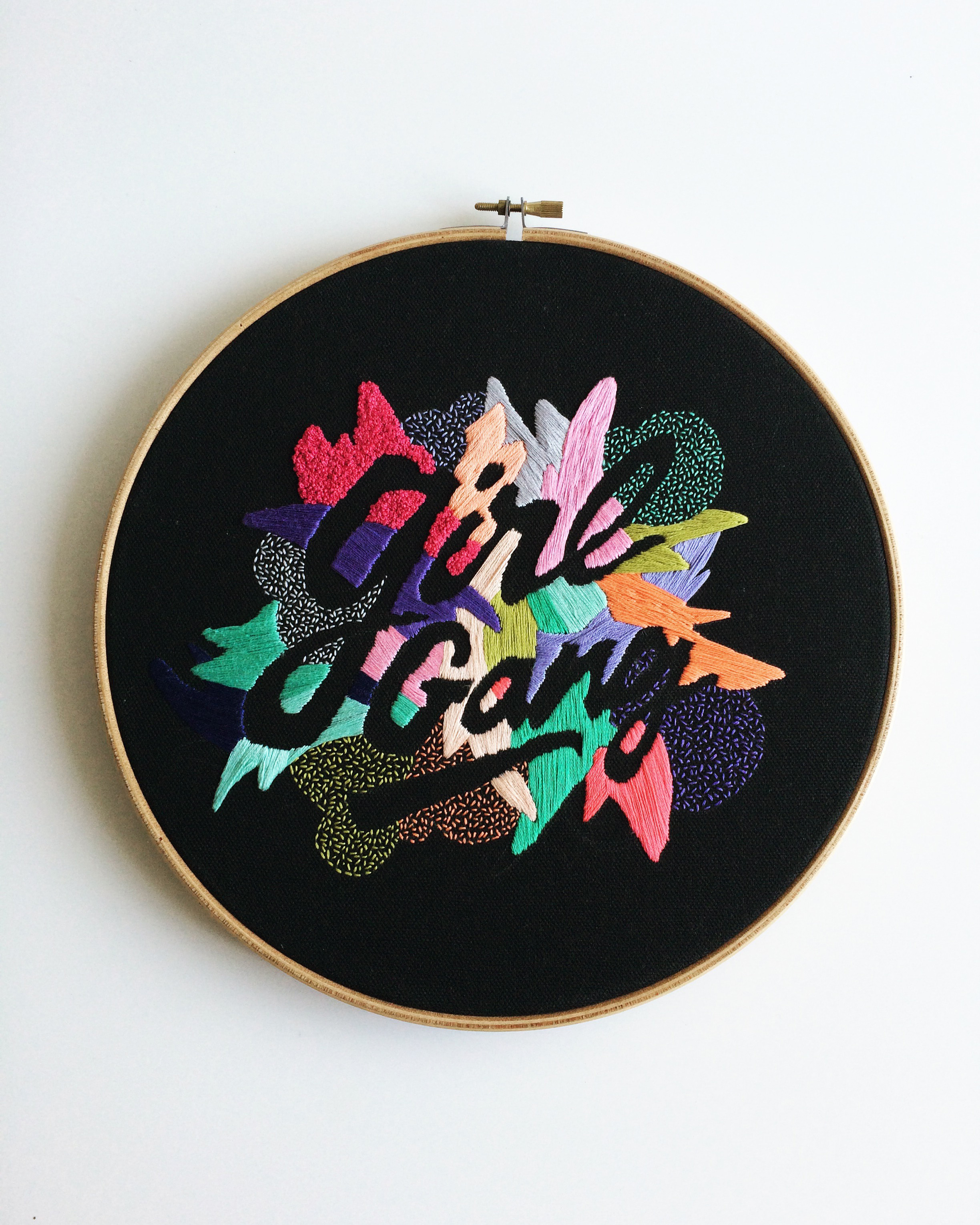 2. Tell us about your aesthetic.
I am a typophile (I had to look that word up on google before writing it down, btw) I love calligraphy, type, and the power of language. I think my aesthetics is a mixture of the playfulness of the language and words that I use, my love for color and the home-y, delicate feeling embroidery has.
3. What is your favourite medium and why?
Agh! I love to experiment and try new mediums, so it's hard for me to choose, but for the past few years I have chosen fibers. It started as a fun experiment on translating my inked and hand-lettered work into embroidery, and it's almost 3 years later, and I'm still loving it. I chose it because it's easy to travel with, but also because it felt like the perfect medium for what I wanted to say. Embroidery has never been thought of as art, not really, because there's a dainty, crafty, feminine component to it, which I find empowering, contrasting and a wonderful tool to talk about feminism, and equality.
4. What is your artistic process like
It's fairly simple, or at least it feels that way to me. I keep a little journal/sketchbook with me at all times. I have a fascination with pencil on paper, I still can't use to the digital stuff. I write down and sketch my idea, as simple or complicated as they might be. I polish it for days, sometimes weeks, or even months, and then I transfer it to fabric, and then start embroidering. My color process tends to be more organic, and I sort go by what I want to say and what I feel goes well with the particular message. It's sort of half planning- half instinct.
5. Who and/or what inspires your work?
My fight, myself, my experience, my womanhood. The idea that I can protest and fight through my art is empowering to me. It's also very inspiring when I travel and meet women around the world who tell me about their struggle, and their unique way to fight, that keeps my creativity flowing, and it keep me charged.
6. What role does art play in your life? How does it change the way you view the world?
Art is essential, in every way it presents itself, from going to a big important museum, to doing a small art project with women of a community I travel to. I think art has the power to give people tools today things they were never able to say or talk about before. Any artistic and creative expression that you identify with gives you a different voice, a different platform, and a different tool to tell your story or speak your truth.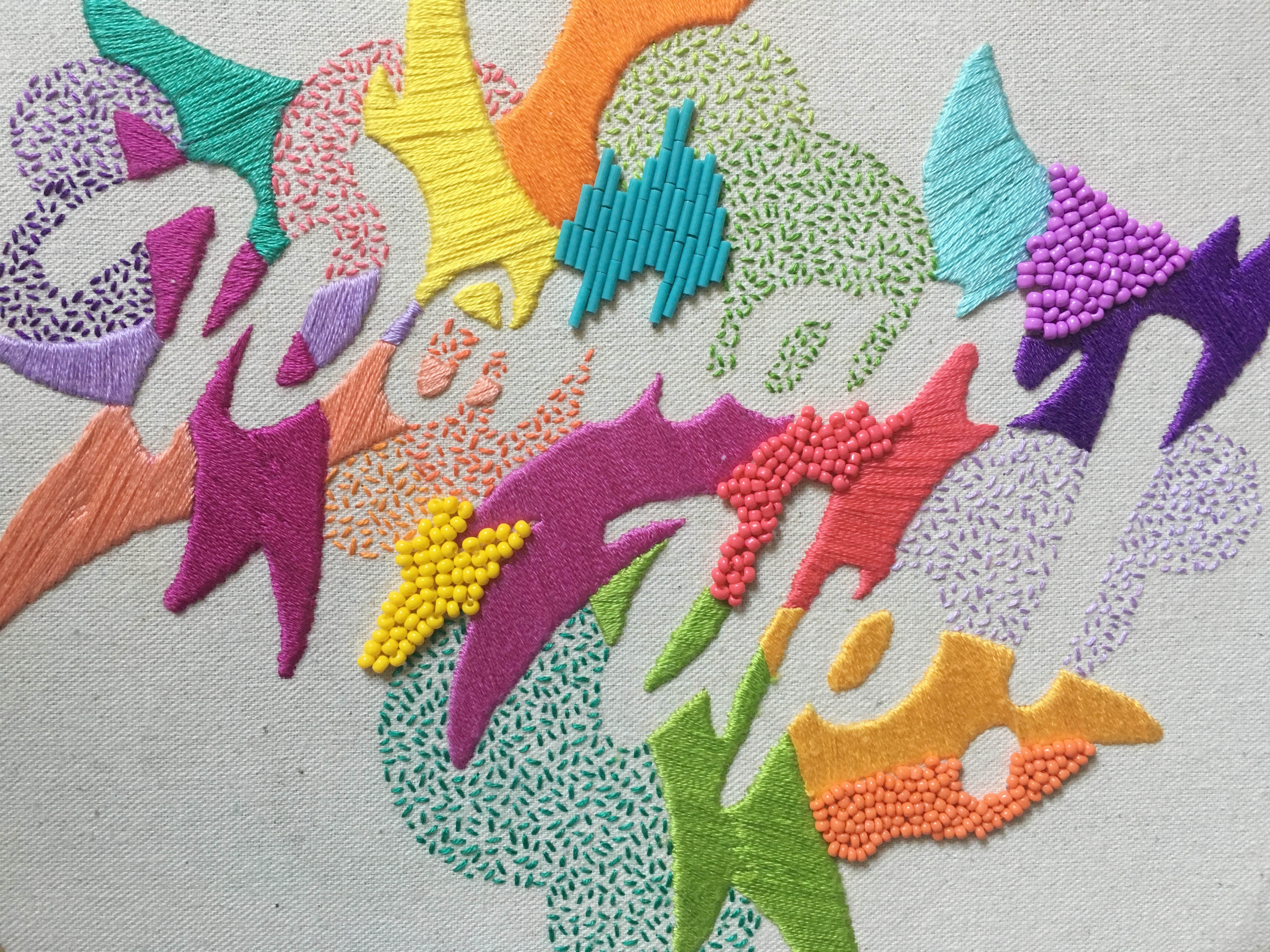 7. Where did you study?
I studied in Los Angeles in my undergrad. I graduated as media arts and animator, and worked in the movie industry doing that for a while. Then, I went to grad school in Baltimore, for Illustration Practice at MICA, which I opened up a whole new world of ideas and possibilities, it allowed me the chance to experiment and play with mediums.
8. Where do you see yourself in five years?
Wow, that's an intimidating question. 5 years! I don't plan that far in advance, it gives me anxiety. I hope I'm still doing what I love. I hope my artistic voice get louder.
9. What about in ten?
Oof! 10! Hmmm I'll be 44 then. Maybe what I hope is to own a house and a piece of land. While still making art, of course, but yeah, I think that's all I can think of.
10. What do you hope to achieve with your art?
I hope to start a conversation, I won't go as far as to say that it will be able to change people's minds, but it might start a conversation.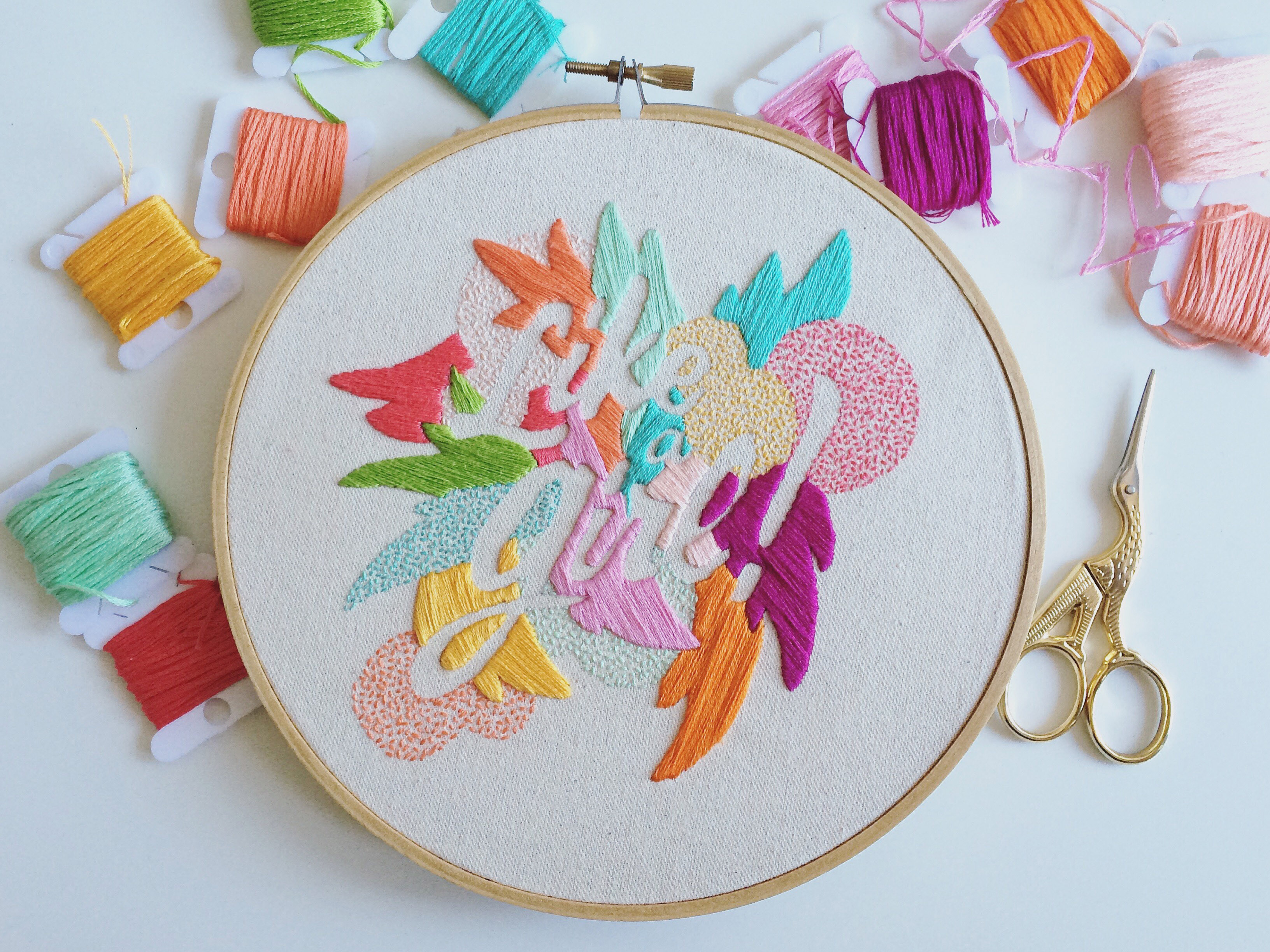 11. Now, tell us a little more about you as a person: what is your favourite food?
if I must pick one, it would have to be: a fried a plantain, black bean and cheese empanada and a passion fruit juice! All while at the beach in Venezuela, of course.
12. Favourite book?
I'm not one for choosing just one, ever, so this is difficult. I will tell you which one's I'm reading right now: Chimamanda Ngozi-Adichie - Americanah Susan Sontag - On Photography Margaret Atwood - The Handmaid's Tale
13. Favourite genre of music?
I don't really go by genre, I go by what I'm in the mood for. And to be absolutely honest I have a soft spot for Broadway musicals, I know lyrics, dialogue, everything! But, right now as I answer this interview I'm listening to Nick Drake - Fly.
14. What are your hobbies?
Well, I love to read, but because my hands are always tangled in threads I started the audiobook thing, it's been really nice. I like podcasts as well. 99% invisible has been one of my favorite ones since it started. I also love to cook, especially for a group of people, sharing food is definitely a hobby. I would say traveling, exploring, hiking, nature. They sound a bit cliche-y, but hey, I like them.
15. If you weren't a creative, what would you be?
Probably an astrophysics. I'm fascinated by the world, the universe, matter and time. I would still find an artistic outlet, I think. I'd be an astrophysicist who paints or draws.