Instagram:
@valeriascaloni
1. What's your story? Where are you from?
I'm Valeria, I was born in Turin (Italy) but I live in Spain in Madrid.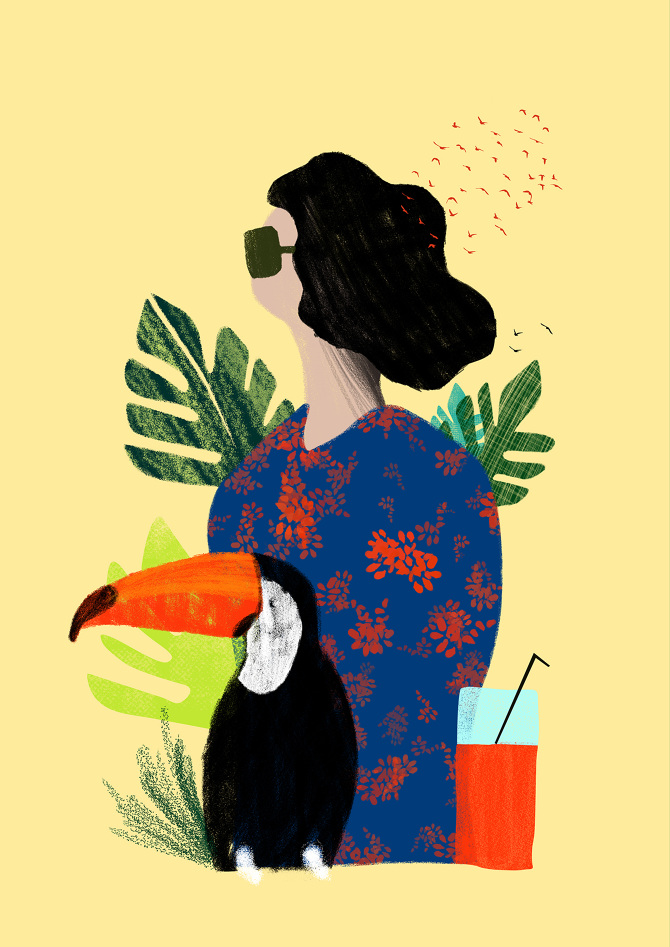 2. Tell us about your aesthetic.
I have always been very influenced by the graphic design, in my illustrations, I always use very bright and vivid colors because they are the ones that represent me best. I love experimenting and using textures because I believe that they give life to the illustrations.
3. What is your favorite medium and why?
I have two aesthetic lines of illustration: one with traditional watercolor technique, with which I have experimented a lot in this last year, and the other purely digital. I like to use many techniques: in addition to watercolor pencils, I use gouache, and above all experiment on various types of paper on which to draw.
4. What is your artistic process like?
I always start with a sketch made by hand in pencil, with particular attention between "empty and full", because the harmony inside an illustration is a very important component for me. Then in many cases, I scan the image or take a picture and start working on it with digital programs.
5. Who and/or what inspires your work?
I admit I do not have a single artist of reference but, surely, many years of artistic study have influenced me and my "baggage". I believe that illustration is also a way of experimentation and representation of individual emotions of the present and the past. Starting from this concept when I create an image I pay close attention to what are my emotions and the sensations I experience every day through others.
6. What role does art play in your life? How does it change the way you view the world?
Art has always been part of my life, I grew up in a family of designers and artists and it is an aspect that has certainly influenced my way of seeing the world. I also come from a country, Italy, where the art universe is something very present in daily life. I think it is important to have a good knowledge of the art history, of the great illustrators and graphic designers of the past. I believe that art changes and have changed the world in the course of history. For those who do creative work like me, it is inevitable that they question certain fundamental aspects such as good taste and love for beauty.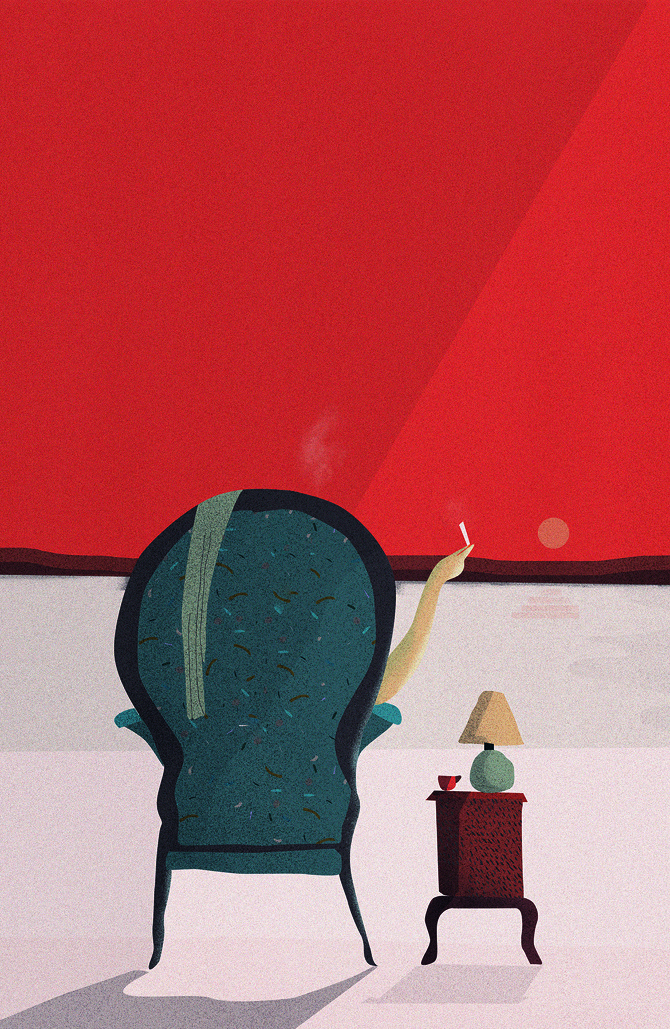 7. Where did you study?
At 14 I started secondary school of art and then I graduated from the Academy of Fine Arts in Turin. Later I attended a couple of masters in graphics and illustration.
8. Where do you see yourself in five years?
Good question, whereas I had come to Spain for six months and in the end, I stayed here for eight years!. I would say that the future is all to be discovered and it seems beautiful to me. I would like to think of living surrounded by nature, continuing to work in the creative field, without losing the fun of doing it.
9. What about in ten?
In 10 years I will continue working in the field of illustration, and I hope I have dared to do something crazy! I will re-read this wonderful interview and I will send you an email. Remember that!.
10. What do you hope to achieve with your art?
I like to think that people can see the world through my illustrations and that they can feel or experiment something very deep with them.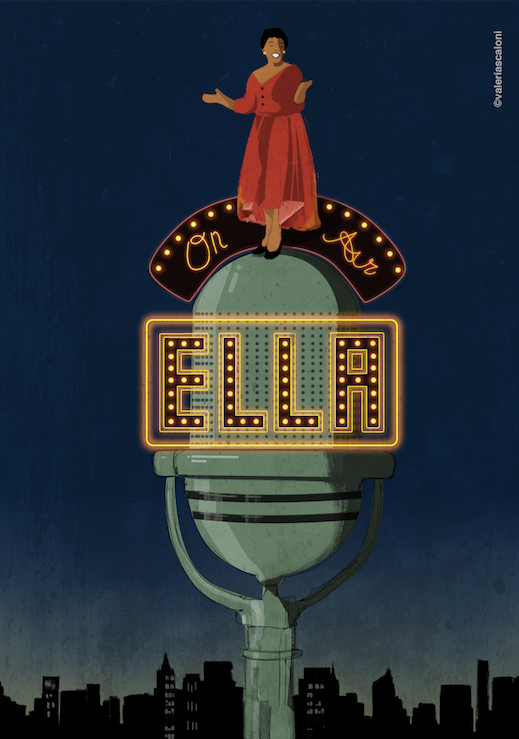 11. Now, tell us a little more about you as a person: what is your favorite food?
One of my favorite dishes is undoubtedly my grandma's meatballs: an indescribable taste. I also love vegetables, salads and fruit! I love eating dishes that are aesthetically and chromatically well prepared: there must always be an adequate level and combination of colors in the dish.
12. Favourite book?
I often ask myself this question, and having various favorite books I always say the first book that made me cry: Novecento by Alessandro Baricco.
13. Favorite genre of music?
Soul and funk, bossa nova and Rock music. But I must also admit a great love for the 80's and 90's music.
14. What are your hobbies?
I've been playing volleyball for several years, I love skiing in Alpine´s winter. I like taking care of the plants and cooking, moving around the city by bike; always love to travel with a backpack, and walk in the mountains. Nature - Food - Movement.
15. If you weren't an artist, what would you be?
A yoga teacher, or a florist, or a circus artist... I believe that each of us can be many things in this life. Have you discovered them all?