Instagram:
@vanessagillings
Tumblr:
vanessamakesthings.tumblr.com
Inprnt:
www.inprnt.com/gallery/vanessagillings
1. What's your story? Where are you from?
I'm a wanderer. I've lived in five US states (likely soon to be six), but I'm originally from Silicon Valley, and I think I'll always carry some of that golden sunlight and engineering culture with me. Half of my family is from England, so I was raised with a foot in both worlds. I'm a California Girl who drinks more tea than water.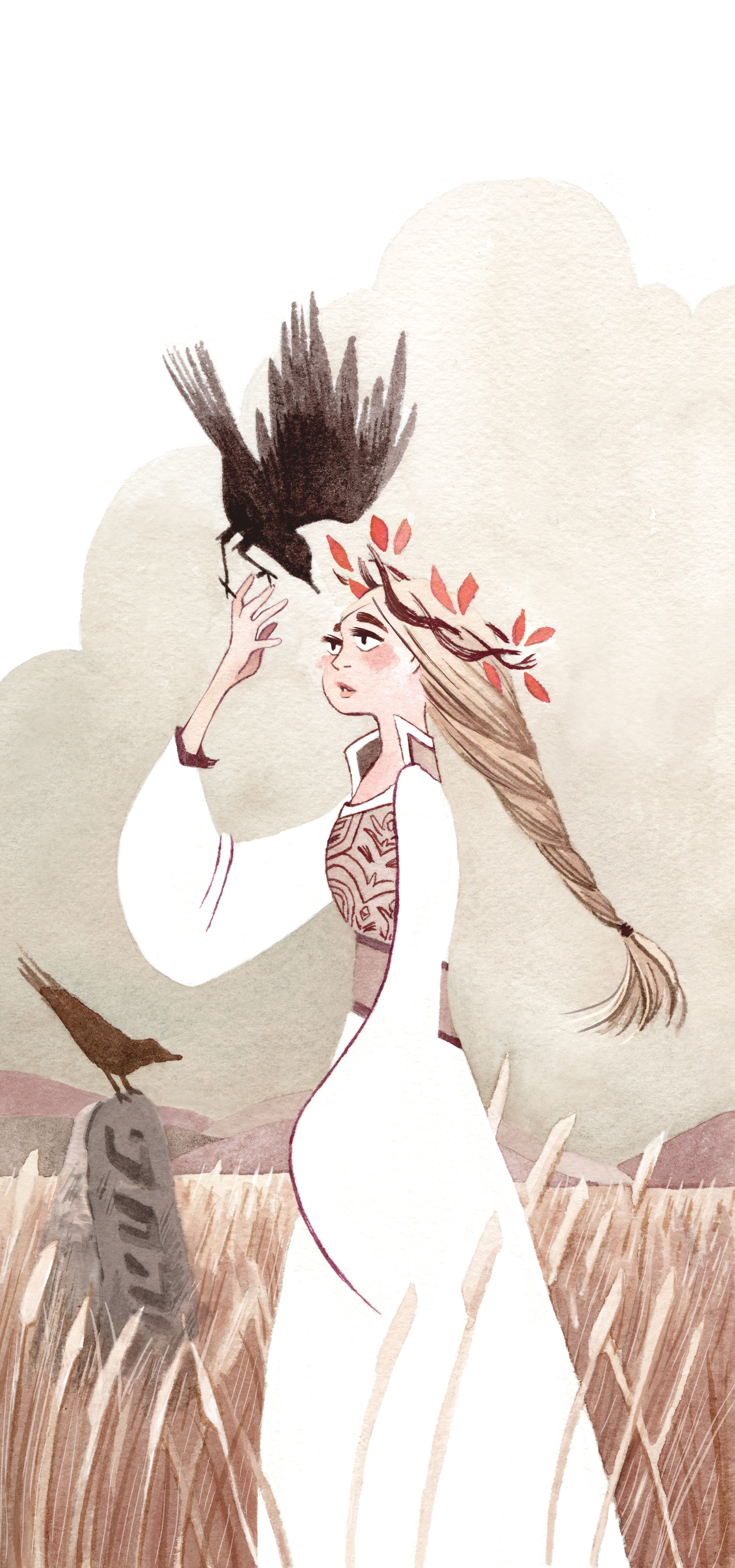 2. Tell us about your aesthetic.
I live most of my life inside my own head, and I think my art reflects that. I love fantasy and storytelling and things that feel a little otherworldly and old-fashioned. I'm also hugely inspired by classic children's books, textile design, and fashion in general, so I think that shows up in my work, too.
3. What is your favourite medium and why?
Gouache! My work looks like watercolor, but it's actually gouache used "incorrectly" (I can hear my college professors groaning). Watered-down gouache gives brighter, easier to control colors than true watercolor which makes my flat-shape style easier to achieve, though I do occasionally mix real watercolor in when I want the paper to show through. I also love pen and ink.
4. What is your artistic process like?
I start with small thumbnails in my sketch book and then I scan them, blow them up, and print them out super light on printer paper. I use a mechanical pencil to redraw, right on top of the print out, before rescanning, doing a digital color rough, and then painting traditionally. I used to use tracing paper to clean up my sketches, but I'm really loving drawing directly on a print out because it helps with that age-old problem of liking the sketch more than the final that all artists struggle with.
5. Who and/or what inspires your work?
I read a lot, especially children's, middle reader and YA fiction, so I gather loads of inspiration there. I also love textiles and fibers — half of my color palettes are inspired by hanks of yarn! — and I'm easily drawn into locations. Green rolling hills, lichen-pocked rocks, old crumbling buildings; they all have so many stories to tell.
6. What role does art play in your life? How does it change the way you view the world?
For me, art is a compulsion, a necessary part of life I can't live without. I find it much easier to express myself indirectly via story and illustration than by talking, so art is my means of not only translating the world around me but communicating what's inside.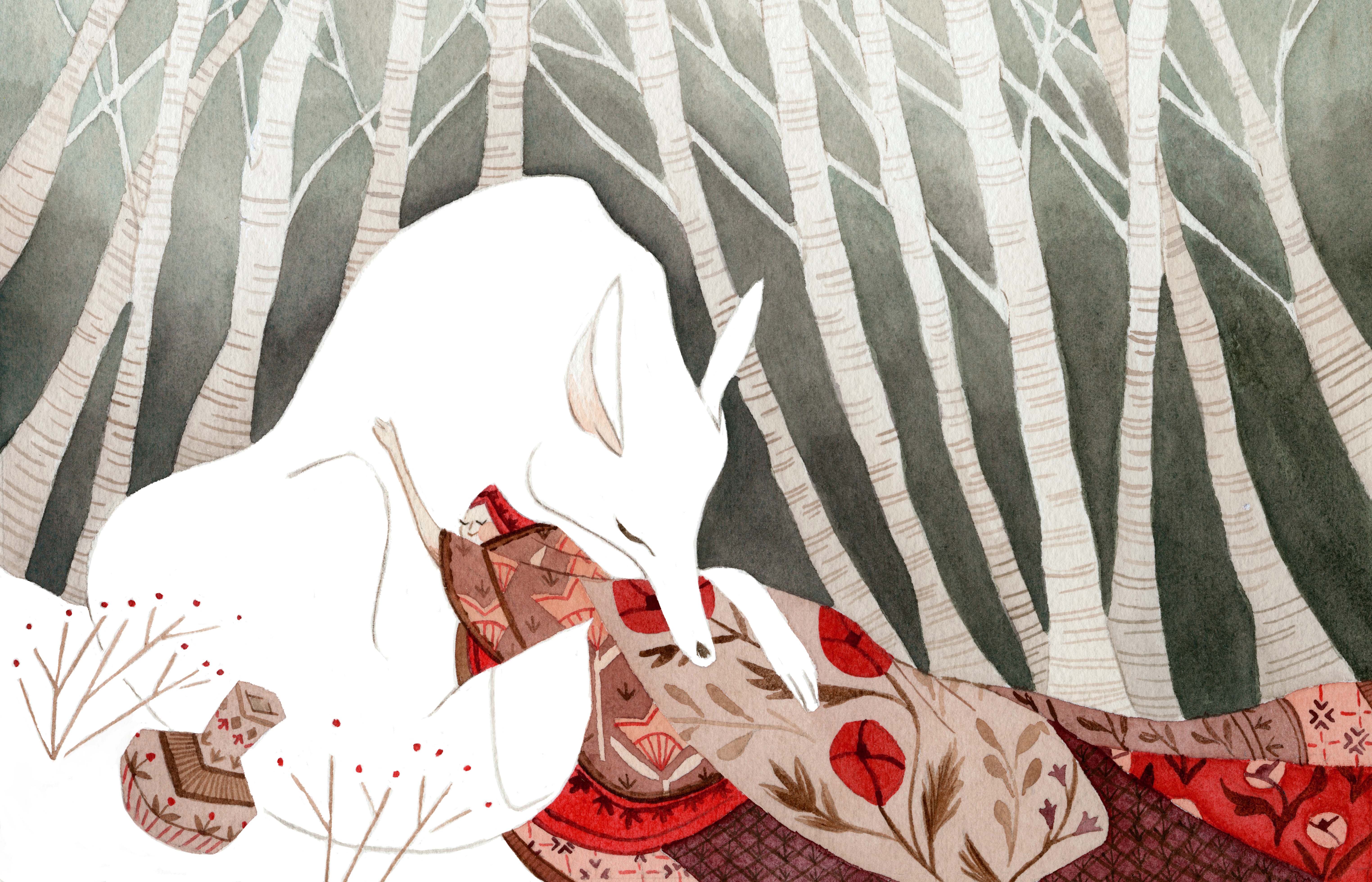 7. Where did you study?
The Academy of Art — first for a BFA in illustration, and later for graphic design. I also took a few fashion design classes simply because I love it.
8. Where do you see yourself in five years? Working in an agency?
Hopefully illustrating my own set of novels — but if not my own, than someone else's. When I finish my current manuscript I'll definitely be looking for an agent!
9. What about in ten?
The same thing as in five — but preferably on a sailboat anchored off a rocky coast.
10. What do you hope to achieve with your art?
I really hope to tell stories. Art and story are inseparable to me; both give life to the other.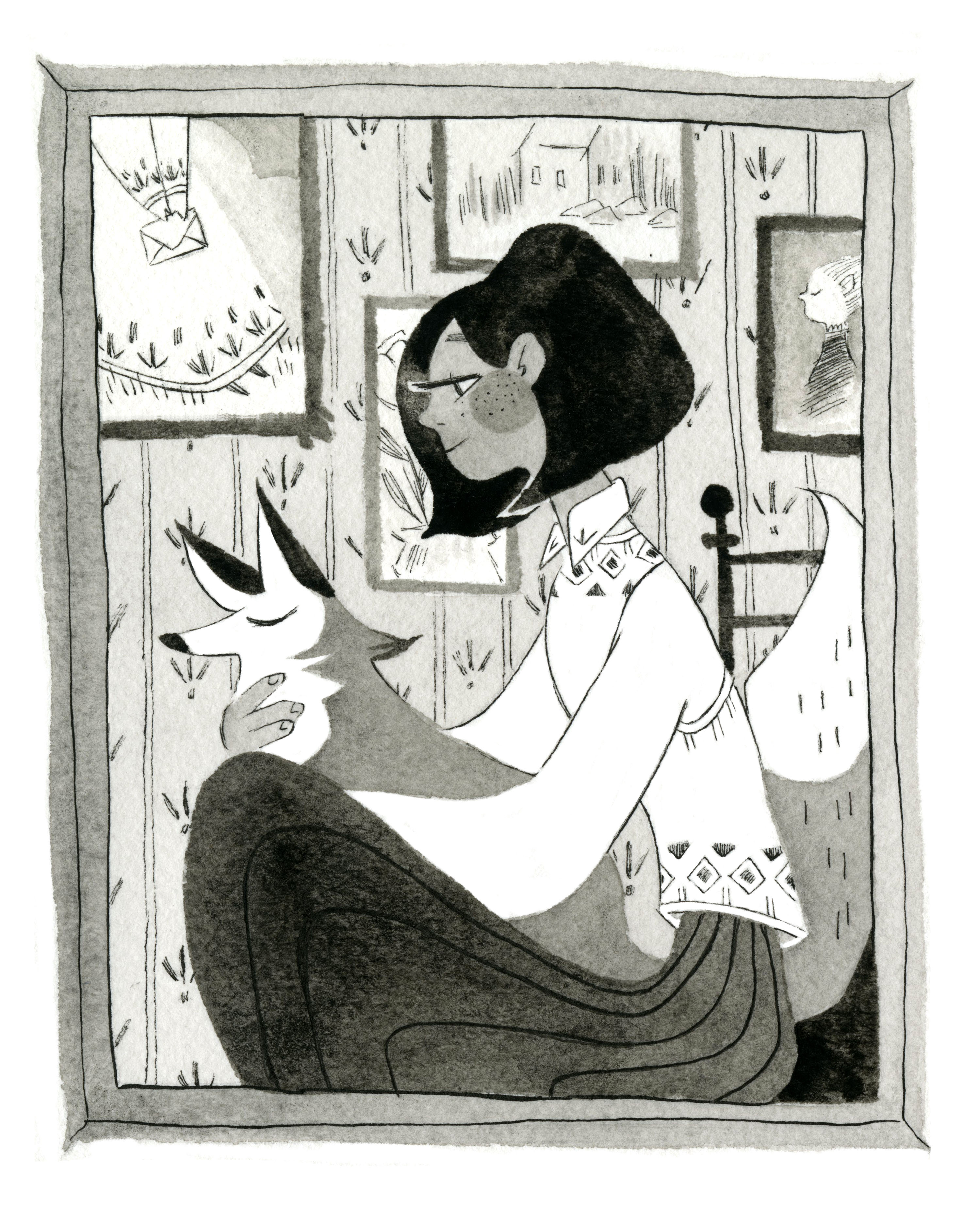 11. Now, tell us a little more about you as a person: what is your favourite food?
Does tea count as a food? If so, then definitely tea! If not, then vegan sushi, tacos or curry. I have food allergies so I make most of my own food, but I love anything spicy!
12. Favourite book?
It's so hard to pick just one! But if I had to, I'd probably say The Tiger's Wife by Tea Obreht. The way she blends realism and myth is enviable.
13. Favourite genre of music?
I'm a total hipster when it comes to music. I love poetic lyrics, so if there's a good turn of phrase coupled with a set of strings then I'm bound to like it — with the exception of Sia. I love Sia.
14. What are your hobbies?
Making things! I love working with my hands, whether it's cooking or sewing and knitting my own clothes. I also love learning languages, especially Japanese which I've been studying since high school.
15. If you weren't an artist, what would you be?
It may sound cheesy, but I feel like I'm doing exactly what I should be. I've had brief passions for other topics, and I've had other jobs, but painting and writing are the two things I do for myself, every day, regardless if someone is paying me for it — that's how I knew they were what I was meant to do! I can't think of any other career for me but this.