Instagram:
@vansantenbolleurs
Pinterest:
@santenbolleurs
Facebook:
www.facebook.com/vansantenbolleurs
Website:
www.vansantenbolleurs.com
1. What's your story? Where are you from?
Wendy: We're both born and bred in Rotterdam, Holland. We met each other there and fell in love. We were a couple long before we started working together. Hans: Our work in advertising brought us to Amsterdam and we lived there happily for over 13 years.. Wendy: ..in a tiny apartment. Then we got kids and needed a way bigger house. So we moved back to Rotterdam and have a family home now with a home studio where we can do most of our work. Rotterdam is a great place for artists. There is small but thriving creative community.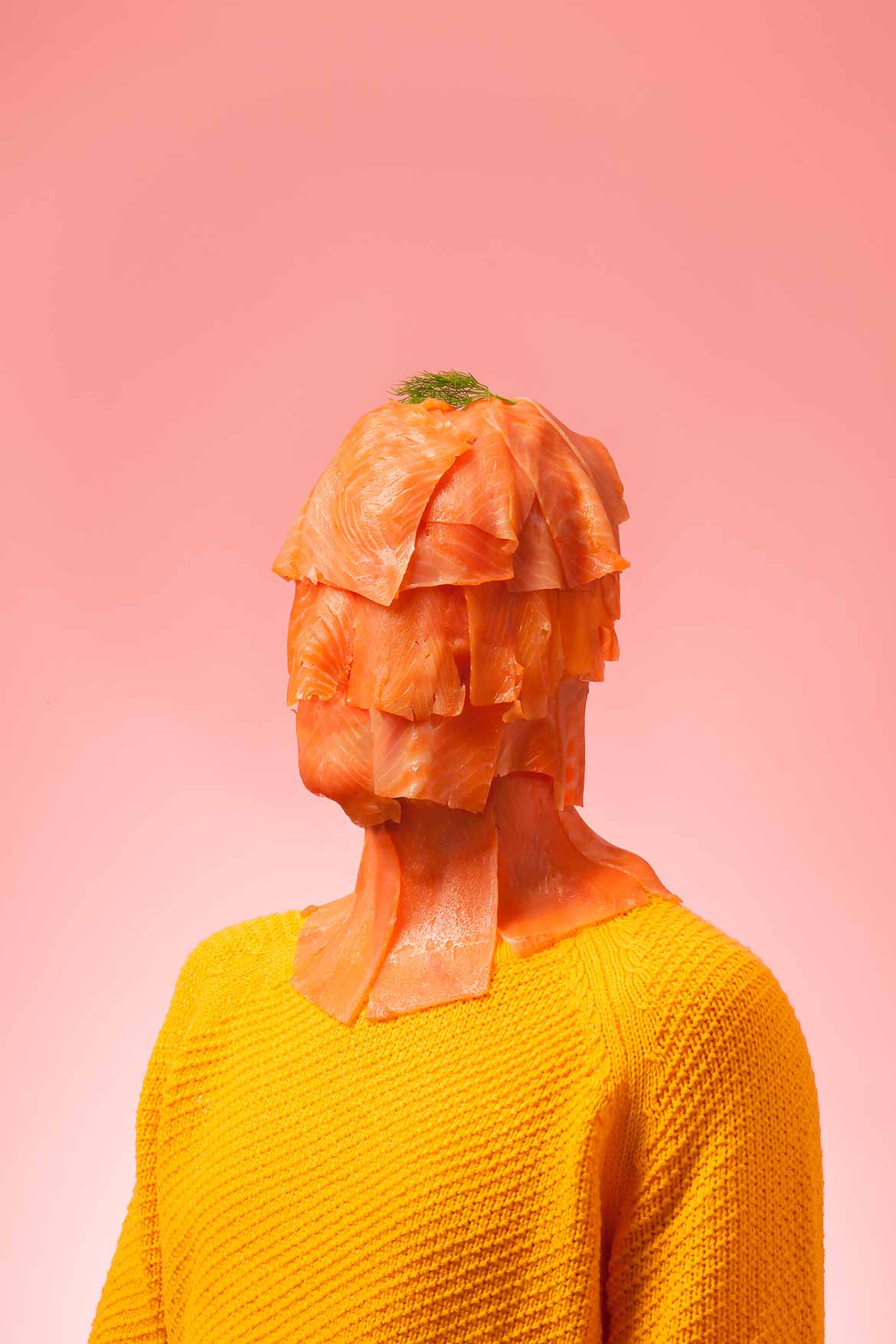 2. Tell us about your aesthetic.
Wendy: Clean, minimalist, colorful... handmade. Hans: We make idea driven work. We sometimes try to add some more stylistic elements but almost always discover that the simplest solutions are the most elegant. Showing exactly enough to get the idea across. Nothing more, nothing less. Wendy: And make that look beautiful, off course.
3. What is your favourite medium and why?
Hans: The result of what we do usually ends up in a still image. But we're not photographers per se. We see ourself as image makers. We construct scenes and build sets to tell our stories. So on the one hand we're designers but on the other hand we know how to set up our lights and what we need to create the look we want. Wendy: We recently signed with Pocko. They call us designers. But Mrs Robinson, our Amsterdam based agent sees us as photographers. Hans: To be honest we don't concern ourselves too much with labels.
4. What is your artistic process like?
Wendy: We think, we make, we build and we shoot. So basically we do everything ourselves. It all starts with a good idea and a clear concept. Next we start looking for reference material. Images that set the tone, use colors we like, explore the same concepts or use light beautifully. Then the shopping and building starts. Hans: Wendy is a great stylist. I usually design and build. On the shoot itself we're one mind with four arms. We set up lights and operate the camera together. Wendy: The same goes for post production. We work in each others files and only send out an image if we're both completely happy. Naturally that's where we can have some serious discussion.
5. Who and/or what inspires your work?
Hans: I think it's Paul Smith who said: "You can find inspiration in everything. And if you can't, look again." We entirely agree with that. Wendy: We find inspiration in the distinct shape of a kitchen sponge, a piece of broccoli or a bottle of Windex. We always try to look at things with fresh eyes. Like you see it for the first time. Having kids helps. The way they look at the world is something most adults lose along the way. We try to keep that playful look on our surroundings.
6. What role does art play in your life? How does it change the way you view the world?
Hans: Art surprises. Art provokes. Art makes you look at the world differently. It should be fresh. It should shock you. At least make you feel something. When we have the time we love to roam museums and galleries. And it's not necessarily the big names that make the biggest impression. It's the small surprises. You walk into a space and there, in the middle of the room, somebody made a cityscape entirely out of couscous. Why? It fascinates. Makes you wonder. Yes I think that's it. It makes you wonder.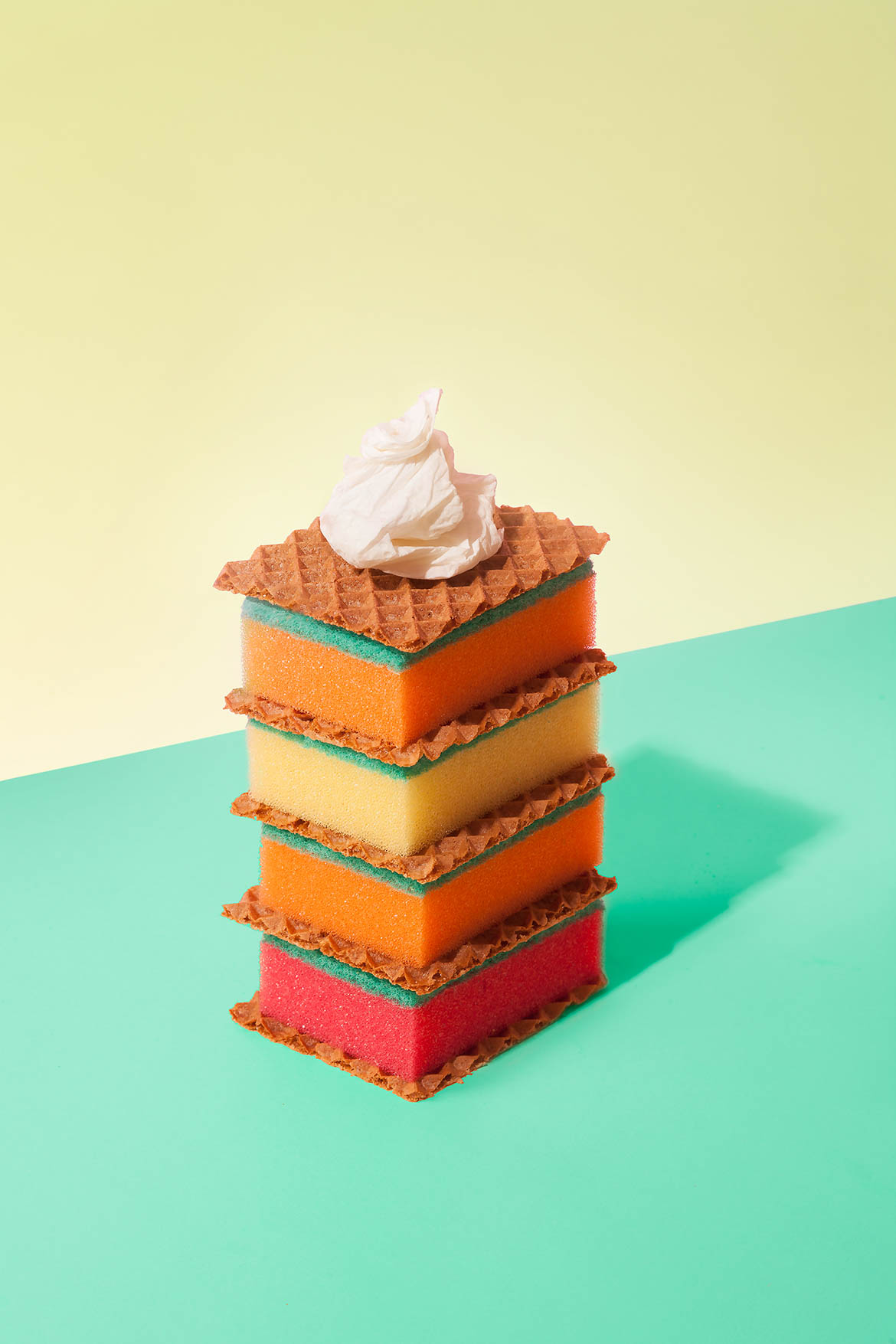 7. Where did you study?
Hans: Wendy had a proper photo education, I was in art school once, I studied to be a an art director at Willem de Kooning Academy in Rotterdam but all the technical stuff I learned on the job. I learned by just doing it. Wendy: He's a bit of a tutorial junkie. But together we figure out everything we need to know.
8. Where do you see yourself in five years? Working in an agency?
Wendy: Definitely not working in an agency! That's our old life. We are so happy that we are now free to work when and where we want. Hans: In five years we want to be doing more autonomous projects. More video work maybe. But to be honest a lot of what has happened we just rolled into.
9. What about in ten?
Hans: Ten years. That sounds like a lifetime! We should be really established artist by then, right? We'd love to have a big show in a big international gallery or sell work to a museum maybe. Wendy: Total freedom to make the work we want to make.
10. What do you hope to achieve with your art?
Hans: Hmm. this maybe sounds a bit pretentious. But a lot of what we do is about looking at the world around us differently. Looking with fresh eyes, again more like a kid maybe. If there's anything we want to get across it's that amazement about the beauty of the mundane and the originality of the ordinary.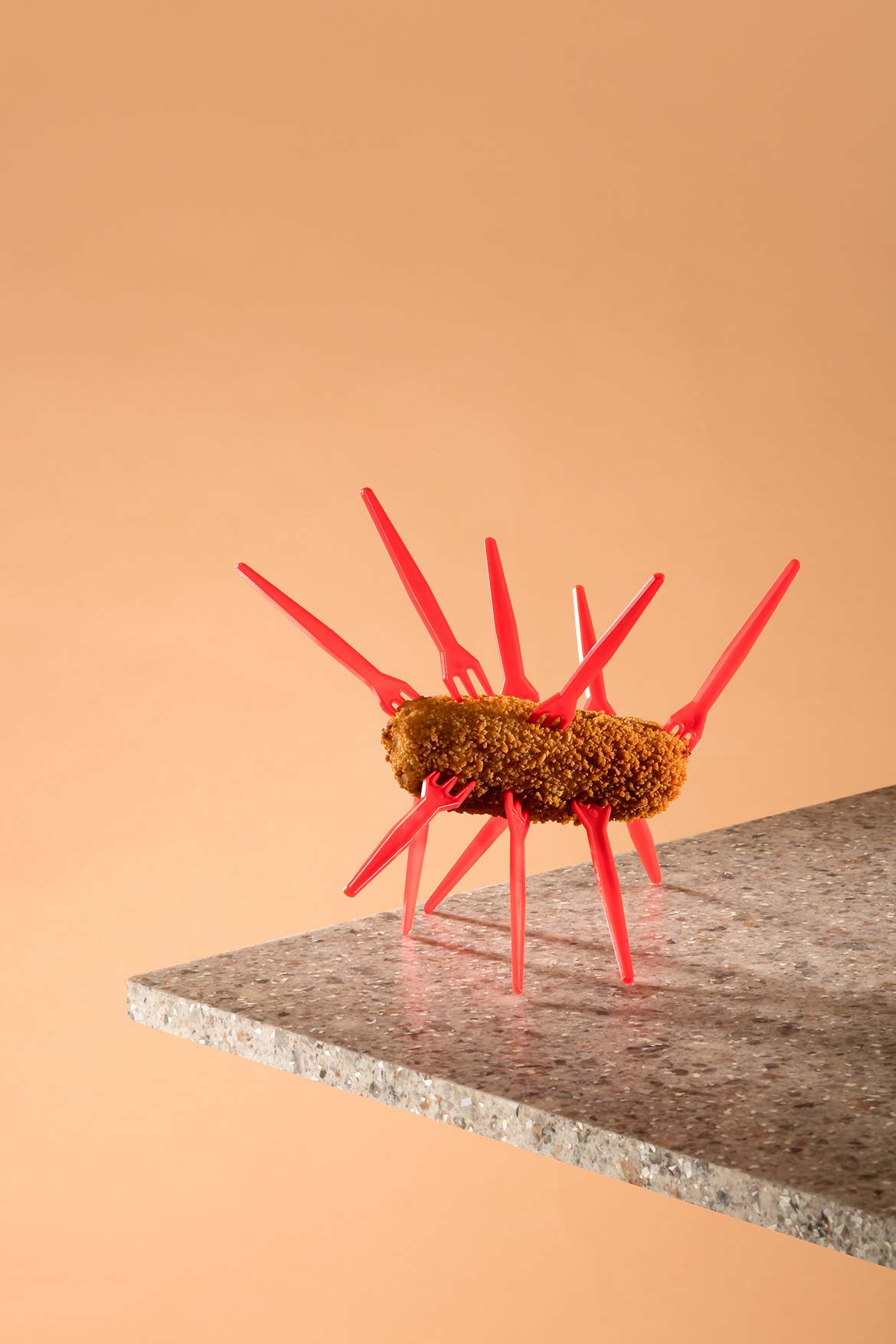 11. Now, tell us a little more about you as a person: what is your favourite food?
Wendy: HAMBURGERS! Or no, Italian. Anything Italian! or soft shell crab! Hans: O yeah, definitely soft shell crab! And Vietnamese. But Wendy makes a pretty good risotto as well. I think we just like food in general. Is that an answer too?
12. Favourite book?
Wendy: We love books! We have a few favourites that are packed with inspiring images. Such as 'Scenographics' and 'Setting the scene'. Hans: We have loads of coffee table books about absolutely everything. There's a feel to beautiful books that's hard to resist. We have books on interior design, product design, fashion. A lot of visual stuff. We used to have stacks of magazines too, but since Pinterest there's less need for that. Only the most beautifully made bookazines get in now.
13. Favourite genre of music?
Wendy: I always was into grunge, Nirvana and stuff. Hans: I'm more into 60s and 70s stuff. Simon & Garfunkel, Rolling Stones, Beach Boys. But we find each other in our mutual love for Radiohead. Wendy: At the moment we really enjoy Tame Impala, Darwin Deez, Metronomy. Hans: And of course there are a lot of really, really, really, bad guilty pleasures that we have to keep to ourselves. Wendy: Starship! You listen too Starship. We built this city on rock and roll! Hans: O yeah, There's that.
14. What are your hobbies?
Wendy: I'm afraid we don't have time for hobbies. We're dividing our precious time between work, family and friends. But if you do what you love everyday, the whole idea of a hobby sounds a bit silly, actually.
15. If you weren't an artist, what would you be?
Wendy: I'd be running a cat shelter with my friend. Hans: I wouldn't... Can I be a chef? Or an architect? On the other hand maybe I would just be a hippie singer songwriter. A bum that roams the earth bare feet. Yeah. that could work.