Instagram:
@varvaranedilska
Website:
www.varvaranedilska.com
1. What's your story? Where are you from?
I'm originally from Kiev, Ukraine. I came to Canada when I was 6 and am now in my 3rd year of studying illustration at OCAD University.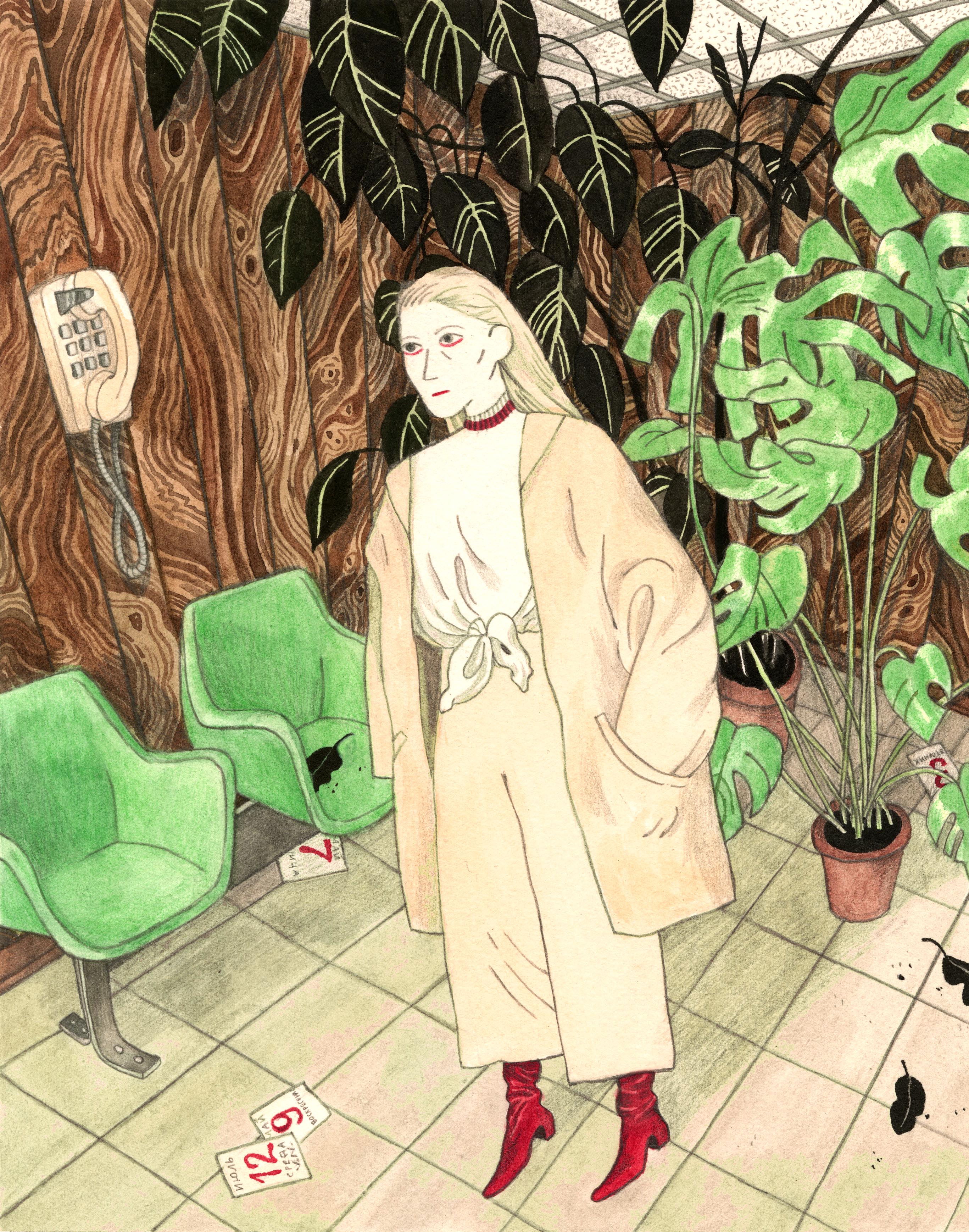 2. Tell us about your aesthetic.
I work mostly traditionally, making drawings and paintings on paper and other physical surfaces. I strive for a personal mood or outlook in my art that reflects my worldview. I don't want my work to be too "nice", polished and generic – I really like so-called "bad" kids' drawings and art made by people without an art education, and I think that preference shows through in my work. I'm also inspired by my heritage and the aesthetic of Slavic art and Soviet cartoons. I like to have a bit of humor in the situations I depict, and I try to design specific, believable characters. Ideally, I aim to imbue a sense of the modern zeitgeist in my work while visually incorporating all my most important stylistic influences and not cluttering it up too much – I really like clean, minimal work but I sometimes find it hard not to overwork my illustrations. Lately, I've been particularly into pursuing a mythical, medieval aesthetic in the things I make.
3. What is your favourite medium and why?
Since I got to university I've been experimenting a lot with my media use and in my current practice I mix it up pretty often. Almost all my work involves some kind of water media (mostly ink, watercolour and gouache) because I like the look of it on paper and enjoy the spontaneous effects you can get with painting. I often also add texture with dry tools like pencils and chalk pastels, which deepen the colour and provide greater control. Then I of course also have to scan my pieces and often end up enhancing them digitally in various ways. My goal is just to keep it fun for myself and not do the exact same thing for too long.
4. What is your artistic process like?
I always do thumbnail sketches before starting a drawing, and I keep lists of things that inspire me and illustration ideas I've had. If it's a simple layout, I just draw it! If the layout is more complex, I often go over a drawing several times using tracing paper to get it exactly how I want it. Like I mentioned, recently I've also been getting more experienced with Photoshop, which helps me get the exact effect I want with the image I'm making if I'm not able to do so on paper.
5. Who and/or what inspires your work?
There are so many artists I love! I would say I'm especially influenced by the work of Carson Ellis and Jillian Tamaki because I was exposed to their work at an early age and studying it helped form my aesthetic taste. Before that, my first ever favourite illustrator was the Ukrainian Vladyslav Yerko, who's fairly unknown in North America but his work is absolutely incredible technically and showed me, as a child reading his picture books, how beautiful and expressive illustration could be. I'm also influenced by historical art (particularly medieval art and the Flemish renaissance), folk or so-called "naïve" art, and botanical illustration. I follow a lot of contemporary art, photography and illustration accounts online as well, and I'm constantly inspired by the work of my peers and instructors at OCAD.
6. What role does art play in your life? How does it change the way you view the world?
I think that it helps me appreciate the world around me a lot more, both in the aesthetic and poetic sense. Sometimes drawing helps me work through difficulties in life or vent my frustrations. Art and illustration specifically are very specific and well-developed visual languages, so my work just becomes another way of expressing myself. I've gotten so used to it now I sometimes forget not everyone has the same kind of outlet.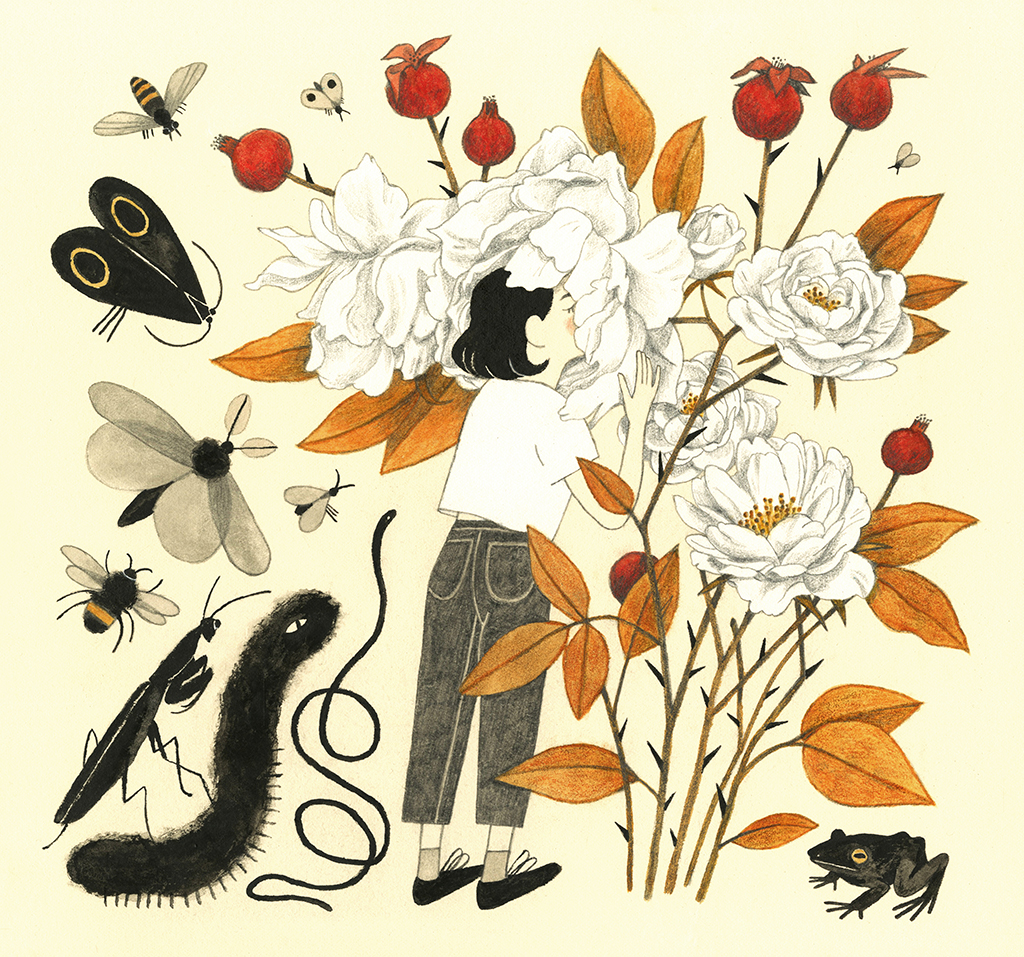 7. Where did you study?
I'm currently studying at OCAD U in Toronto, and before that I went to high school at Etobicoke School of the Arts.
8. Where do you see yourself in five years?
Hopefully still drawing and continuing to enjoy it.
9. What about in ten?
Still drawing!!!
10. What do you hope to achieve with your art?
I hope that it will keep me happy to pursue it professionally! I would like to one day create my own visual narratives, meaning comics or children's books. I also want to have my own art shows. Ideally, what I'd eventually like to achieve in my artistic practice is blurring the line between illustration and fine art, because I think they're still very separate institutions so I'd like to help eradicate the stigma against illustration as inferior or less important than "contemporary art". Branching out into design would be cool too.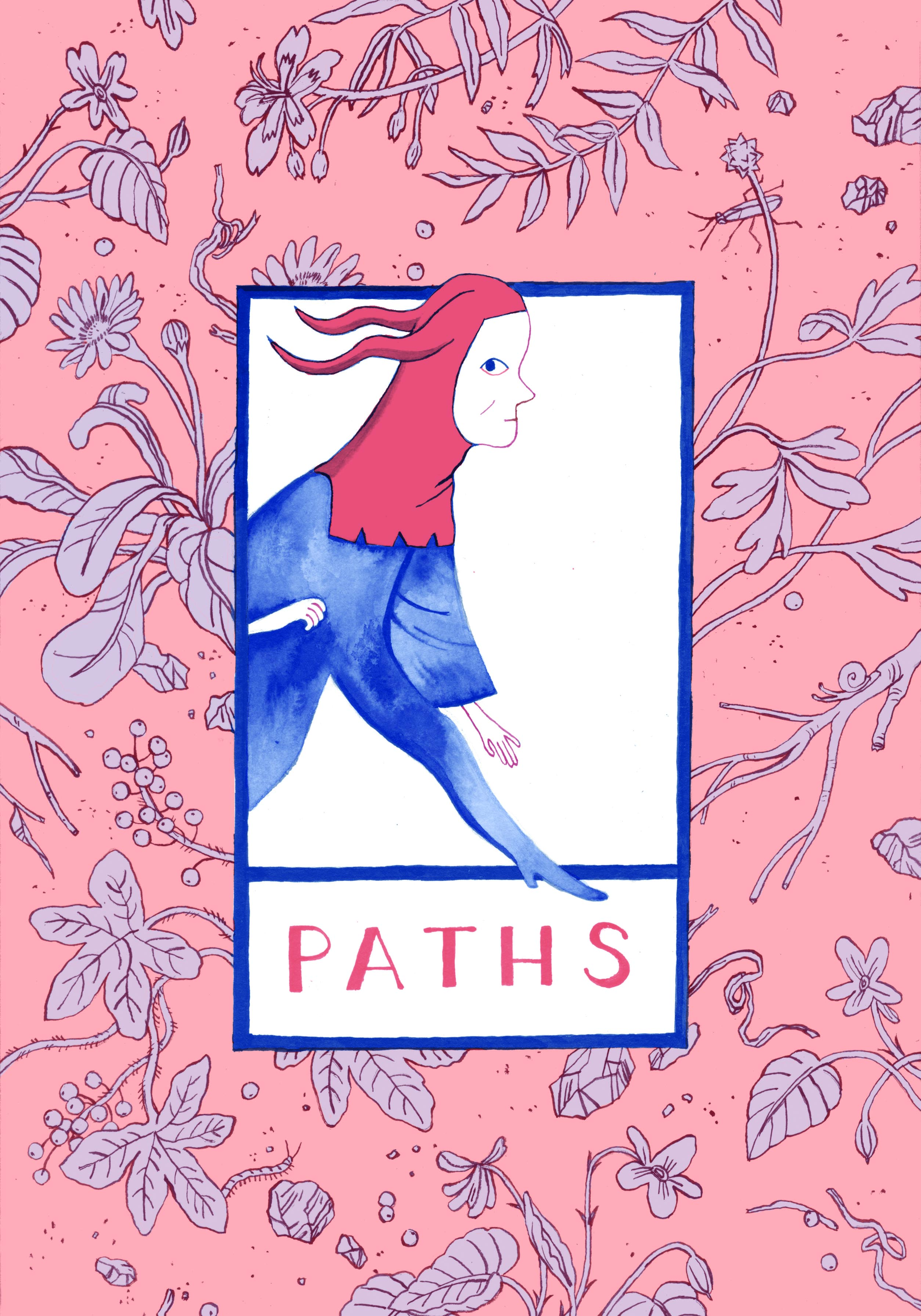 11. Now, tell us a little more about you as a person: what is your favourite food?
I don't really have one, but I can tell you I often like foods that lots of other people seem to think are gross (like asparagus, blue cheese and natto).
12. Favourite book?
I also don't have just one! As a person who loves to read, how can I? The best feeling is finding the exact book you need at the right time in your life, and considering how quickly everything changes it's not possible for me to have a perennial favourite. I've been too busy recently to do much reading, so for the moment I'm not sure.
13. Favourite genre of music?
I like a bit of everything. Mostly what you could call "rock" though, I guess.
14. What are your hobbies?
I like growing plants and crafting when I have free time (sewing and needle felting), and I've also enjoyed making ceramics in the past. It would be cool to try and integrate these into my illustration someday!
15. If you weren't an artist, what would you be?
Who knows? Maybe a botanist or a lawyer.