Instagram:
@vatash
Tumblr:
prateek-v.tumblr.com
Behance:
www.behance.net/cornsilkghost
1. What's your story? Where are you from?
Hello! I'm Prateek, and I'm a graphic artist from India! I've stayed all over the country, absorbing bits and pieces of every place I've been to. I've been a graphic artist since the the past 6 years of my life, when I started studying about it, and it's been amazing! Not only has it helped me discover myself, but it has also given me the voice which I was looking for a long time.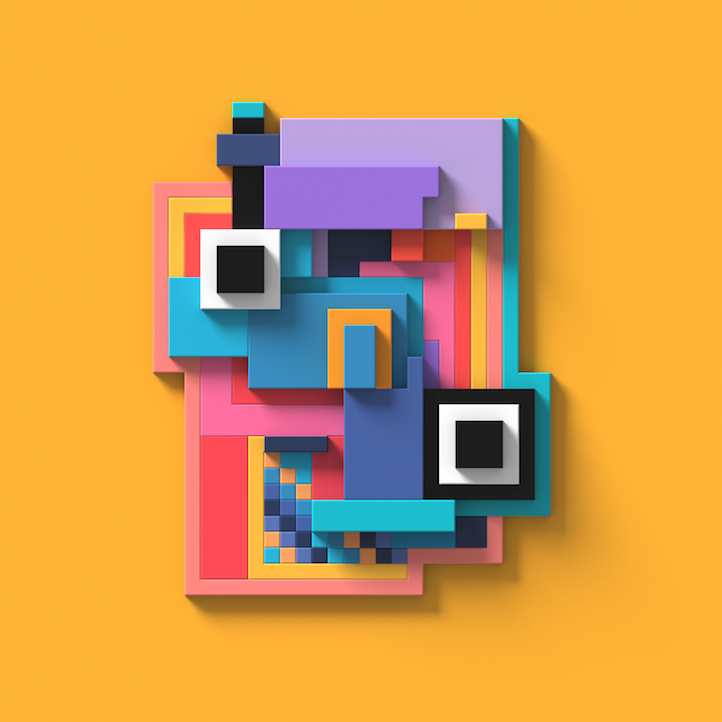 2. Tell us about your aesthetic.
I love working with type, and looking at letters as forms and shapes that could work as elements in my work. Bright colors and distinct geometric shapes always keep coming back in everything I do. I'm drawn towards a lot of 3D forms as well. I feel that as an aesthetic, it's constantly evolving. I'm juggling between a few styles right now as well. I also keep exploring and trying out new things, so I'm excited to see where it heads next!
3. What is your favourite medium and why?
I love working digitally, as it gives me all the tools to effectively visualize what I have in mind, and do so much more with it. The possibilities are endless and that's the most exciting thing about it! And I also love that I can freely make mistakes and correct them without much difficulty.
4. What is your artistic process like?
Most of my work is created digitally, but it almost always starts with the simple paper and pencil. A lot of times I start working without an idea in mind, and let it take it's own path. Sometimes they merge together and form bigger and better things. It's almost like the whole process has a life of it's own.
5. Who and/or what inspires your work?
Inspiration comes from everywhere; books, music, videos etc. I keep discovering many talented new artists on the internet, and a lot time it sparks off ideas and keeps me motivated. There is so much great work on the internet too, so it's very easy to find inspiration anytime.
6. What role does art play in your life? How does it change the way you view the world?
Art is such an amazing way to express oneself, as well as look at things from a different perspective. It's a relief and an escape, and keeps life from getting mundane. A lot of times, it's the only thing that pushes me to get out of bed in the morning!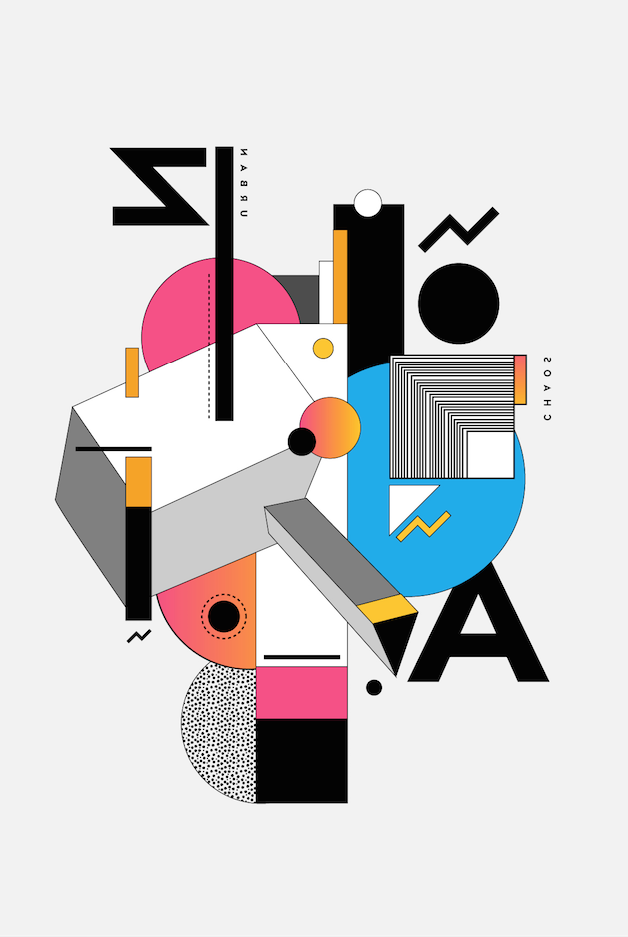 7. Where did you study?
I studied Graphic Art and Design from Srishti Institute of Art and Design, in Bangalore, India.
8. Where do you see yourself in five years? Working in an agency?
Most probably be working in my own studio, with all the tools and technology of my dreams.
9. What about in ten?
Haha, I think I would still be doing the same, probably better. Hopefully changing the world in some way too.
10. What do you hope to achieve with your art?
I think right now I just make things that would either make me or others feel good. But beyond those, I'm also working on ideas that have more impact. An artwork that induces the reaction I want, works well according to me.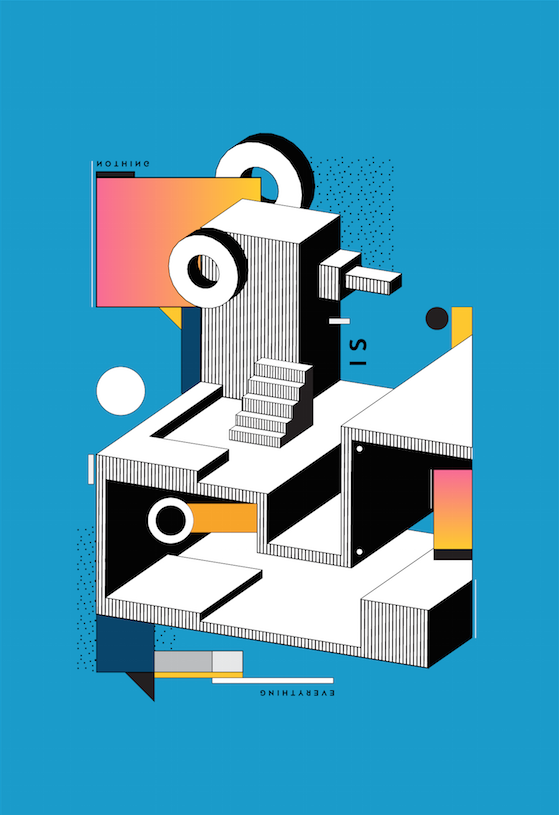 11. Now, tell us a little more about you as a person: what is your favourite food?
Chop Suey. And all kinds of junk food.
12. Favourite book?
That's got to be: The Art of Looking Sideways by Alan Fletcher.
13. Favourite genre of music?
In genres I listen to a lot of Pop-Punk and Alternative-Pop. Plus I'm a huge Madonna fan.
14. What are your hobbies?
I love playing video games and board games! Also love to read books, and watch movies! Typical stuff.
15. If you weren't an artist, what would you be?
Definitely an architect.