Instagram:
@veronicagrech
Twitter:
@veronicagrech
Behance:
www.behance.net/veronicagrech
Blog:
veronicagrech.blogspot.com
Website:
www.veronicagrech.com
1. What's your story? Where are you from?
I live in a coastal town in the north of Spain. My family is from Malta and Spain. Become an illustrator was not something planified. I studied Fine Arts and I have worked in different fields of fine arts and design since my graduation at the university. I worked as a Graphic designer for several years and from time to time I had illustration commissions so I would like to think that my identity as a creative person suffered a natural process. Currently, I work as a full-time freelance illustrator and professor at University.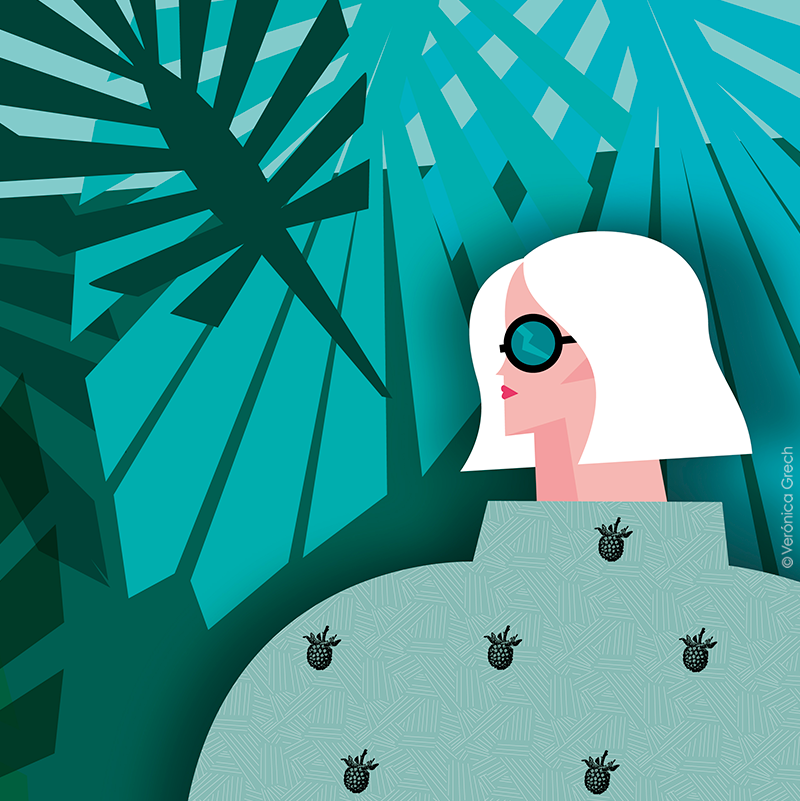 2. Tell us about your aesthetic.
I love clean shapes, use colorful palettes. People usually say that my work is elegant, minimal and vibrant...
3. What is your favourite medium and why?
I love all mediums but my commercial artwork is digital. I suppose, this is because I started to work as graphic designer and I feel comfortable working with the computer. But I love drawing and sketching with different tools and mediums.
4. What is your artistic process like?
For commissioned works, I always sketch by hand with pencil. Sometimes I use colored pencils to indicate the swatches. After this, I scan the sketches and vectorize the illustration.
5. Who and/or what inspires your work?
I really enjoy and love all mid-century modern graphic design and try to get inspiration in other disciplines far illustration, as fashion, photography or music.
6. What role does art play in your life? How does it change the way you view the world?
I am my work and my work is like I am. Actually, I don ́t think art changes my vision. In fact, I draw as I would like the World be.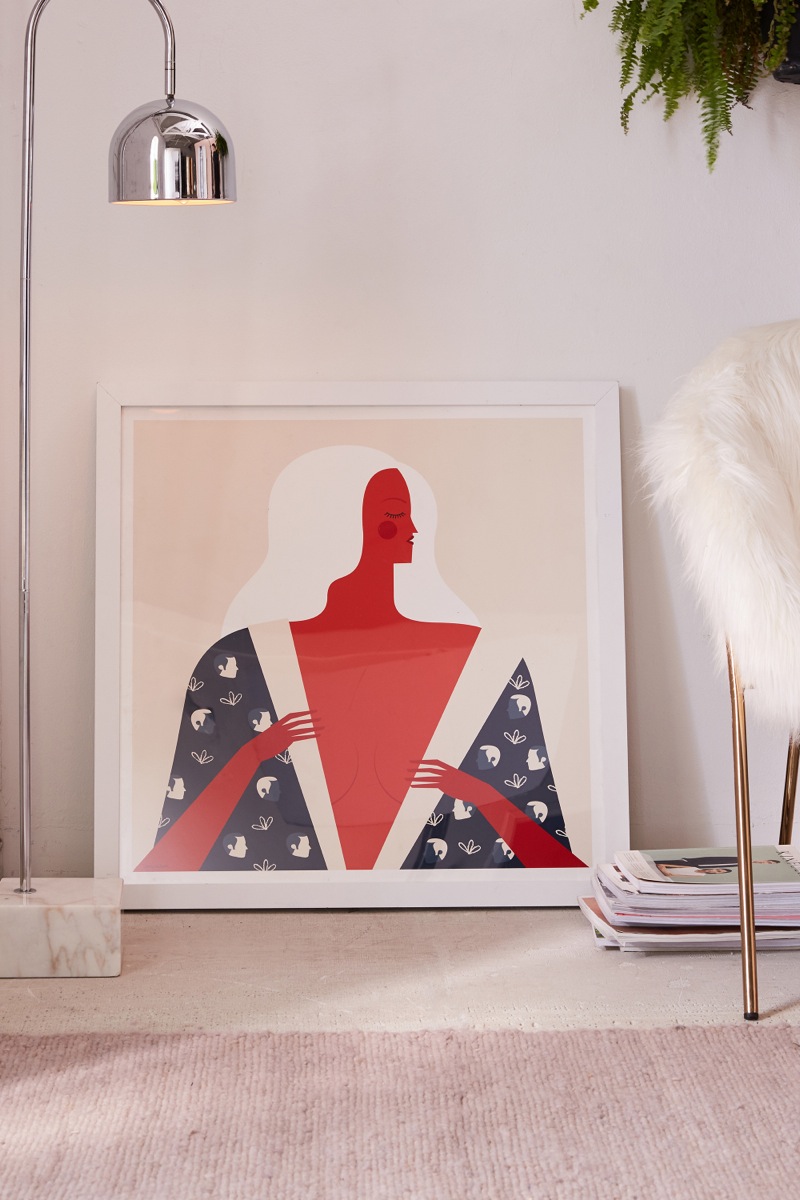 7. Where did you study?
I studied Fine Arts in Valencia - Spain.
8. Where do you see yourself in five years?
I see myself in the future being a better illustrator and professional.
9. What about in ten?
Even better Illustrator, professional and person.
10. What do you hope to achieve with your art?
Being very proud of my career and at the end of the day feel happy for the work done.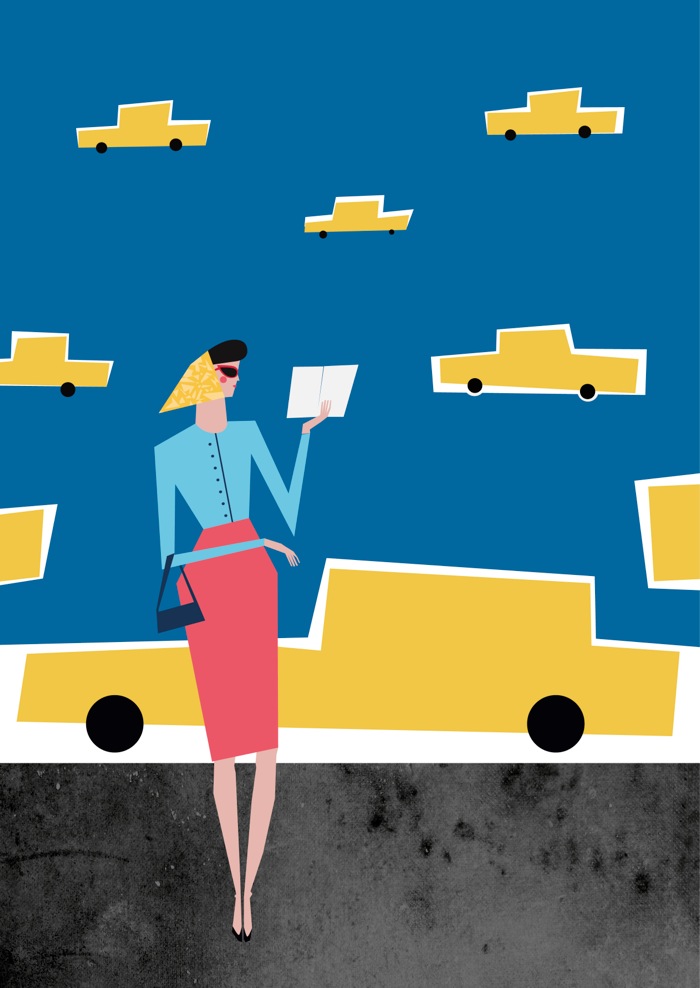 11. Now, tell us a little more about you as a person: what is your favourite food?
I love hot chocolate, italian food, mexican food... all tasty food is ok for me.
12. Favourite book?
It is impossible choose only one. Really, this type of questions makes me crazy. It's impossible choose only one of everything.
13. Favourite genre of music?
Same as above.
14. What are your hobbies?
Netflix and spotify are a must for me, besides of have time to relax, and watch series or listen music with my husband.
15. If you weren't an artist, what would you be?
A baker. I would like to make big, delicious and colorful cakes or I would like to work as Donald Duck in Disney World.