Instagram:
@vianneyarsene
Behance:
www.behance.net/vianneyarsenebureau
1. What's your story? Where are you from?
My name is Vianney, I was born in Nantes, a beautiful town in the west of France where I grew up and where I studied. I've done a Master's degree in visual communication where I've learned graphic design. Now I live and work as an art director in a publishing agency in Paris.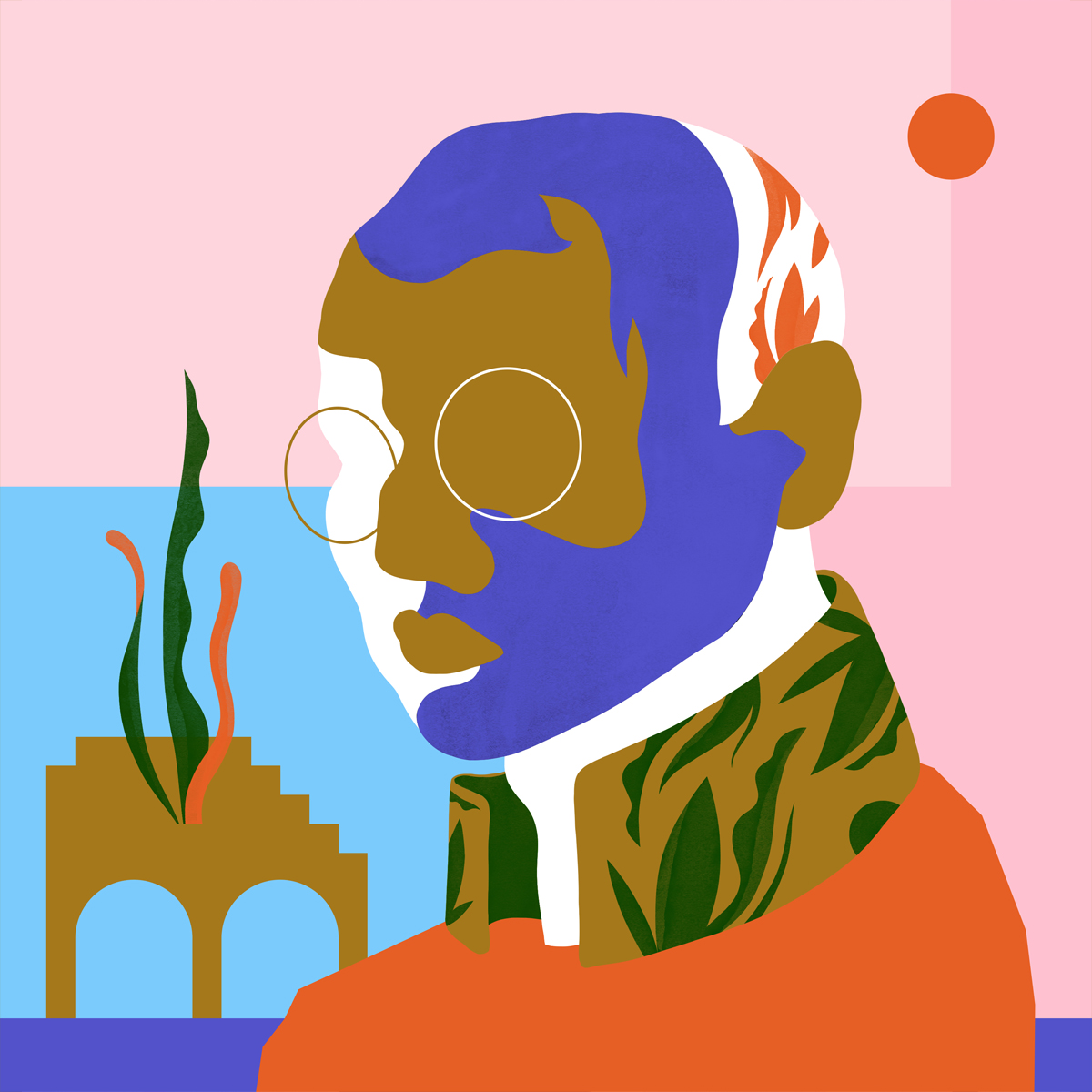 2. Tell us about your aesthetic.
I always want to mix classical with contemporary stuff. I spend a lot of time on iconic compositions, and then try to break it with bright colors and bold shapes, to take my drawings back to the future ! I enjoy making colorful portraits, and trap them into strict attitudes and still-life landscapes to give them a mystical look.
3. What is your favourite medium and why?
Although I can't stop admiring traditional painting, for me it's photoshop, anytime, anywhere. You can do just whatever you like, change sizes, colors, add textures, it's the easier way to build the pictures I want to create. However I sometimes come back to paper with inks and pencils.
4. What is your artistic process like?
When I start an illustration and have decided a theme, I first choose the colors I'll use. Then I work on the composition making a very quick sketch just to set the masses, the blanks and the lines. And after I start painting, from big shapes to smaller details and textures. I can't help working on billions of layers, called by parts of the things I'm drawing, like "bigToe_left", "middle-column", "leaf_1", still believing that someday in my life it might be useful.
5. Who and/or what inspires your work?
I'm inspired by classical paintings and engravings like portraits from the italian Renaissance with Botticelli, Da Vinci, but also sculptors like Bernini or Rodin. I'd say that the city of Rome contents a quite exact combination of all the things that inspire me. I love ancient things, cities, architecture, history, epic characters like kings and emperors, and every kind of mystical representations that cross the ages.
6. What role does art play in your life? How does it change the way you view the world?
Art is really important in my life. When I spend a long time without creating, I almost feel a physical lack, as if I've had lost a precious time, just like when you sleep too much and when you wake up the sun is already going down. Art has the power to take you out of everyday life and to take you in others' vision of the world and that, since like forever!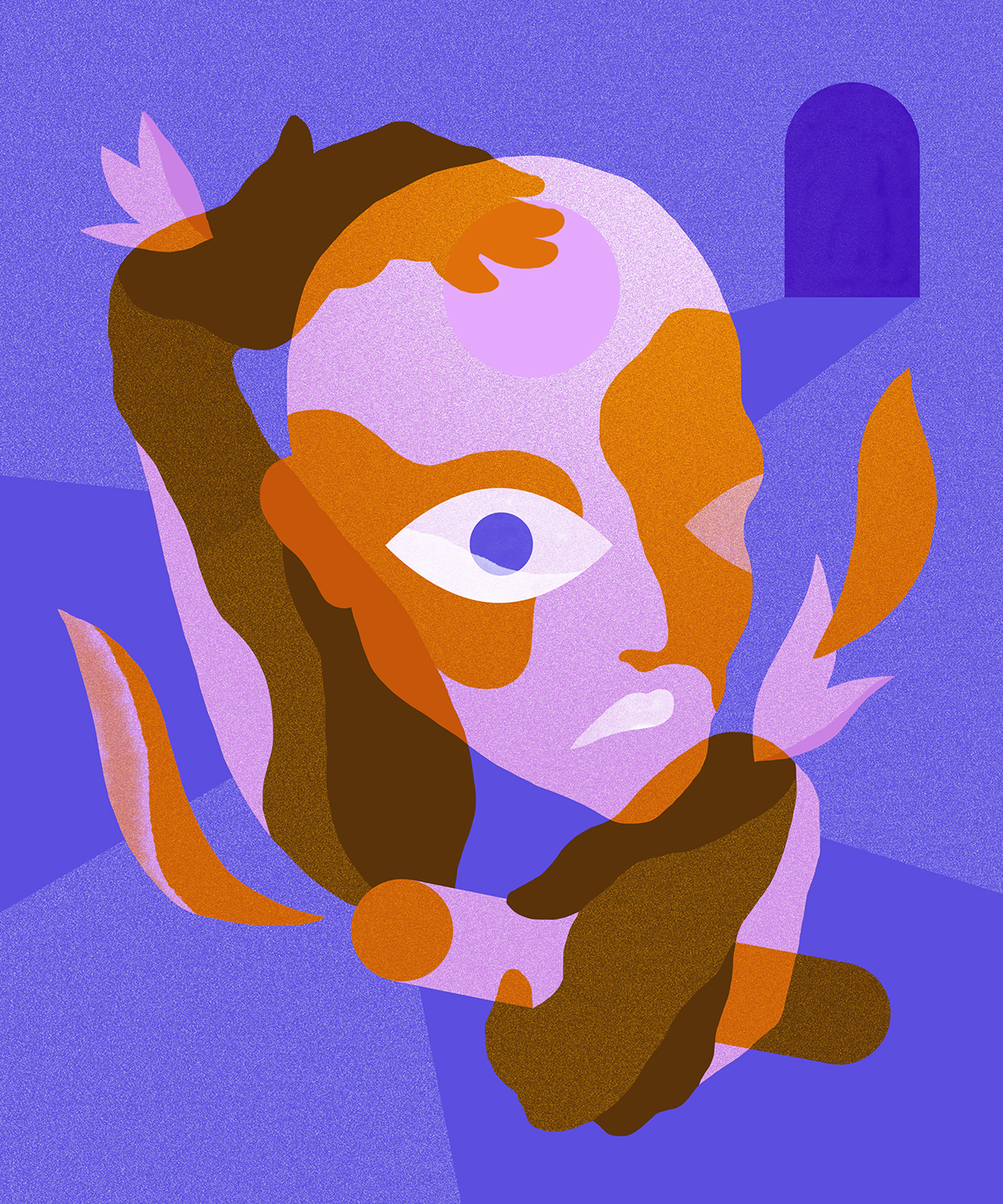 7. Where did you study?
I've done a Master's degree at the ECV Atlantique, school of visual communication in Nantes, an awesome school where I've met graphic design and incredible people.
8. Where do you see yourself in five years?
I don't know, I don't think I'm able to predict or feel my future, I just want to keep doing the things I love. Currently I have the possibility to be a full-time art director and still have time to make drawings. Maybe I'll try to spare myself more time for illustration experiments and collaborations and why not exhibitions.
9. What about in ten?
I hope I'll be able one day to launch my own thing, my own graphic design agency or even a magazine.
10. What do you hope to achieve with your art?
I don't think I try to achieve anything, I just want to keep experimenting new things. It would be great if I could use my art to make visual identities for brands or events!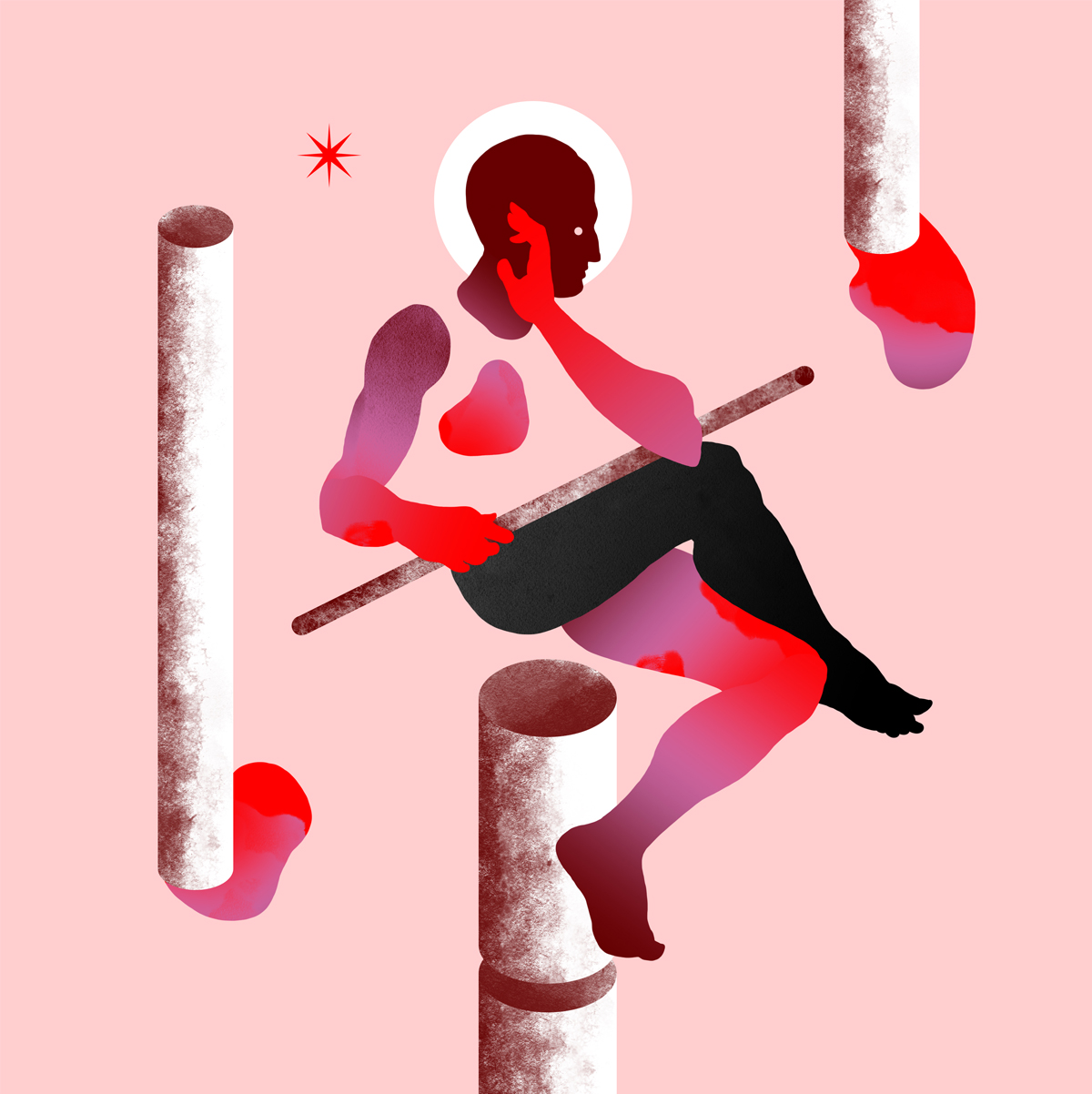 11. Now, tell us a little more about you as a person: what is your favourite food?
Every kind of cheese with red wine and warm baguette, until I die.
12. Favourite book?
Les Misérables by Victor Hugo and Les Rois maudits by Maurice Druon.
13. Favourite genre of music?
I don't have any favourite, but lately I've been listening a lot to Cigarettes after sex, and I always have Chopin's Nocturnes on my phone. But I also love french iconic singers like Serge Gainsbourg or Renaud.
14. What are your hobbies?
Lately, I've been quite obsessed about french history, especially Middle Ages, I read books and watch documentaries about kings, queens and wars. I also spend a lot of my time visiting monuments, going to exhibitions, seeing my friends, reading and collecting books, petting my rabbit, watching movies, smoking cigarettes. I'm also an occasional cheesy home party DJ.
15. If you weren't an artist, what would you be?
A historian, or an old movie theatre owner.