Instagram:
@victoriadessine
Facebook:
www.facebook.com/victoriadessine
Behance:
www.behance.net/victoriaroussel
Website:
www.victoriaroussel.com
1. What's your story? Where are you from?
I'm from the South of France and I'm now settled in Paris. I found a very nice place in a town close to Paris where I set my studio up. I used to work in communication but that wasn't my thing, so I made my transition to illustration which has always been a genuine passion since I was a kid.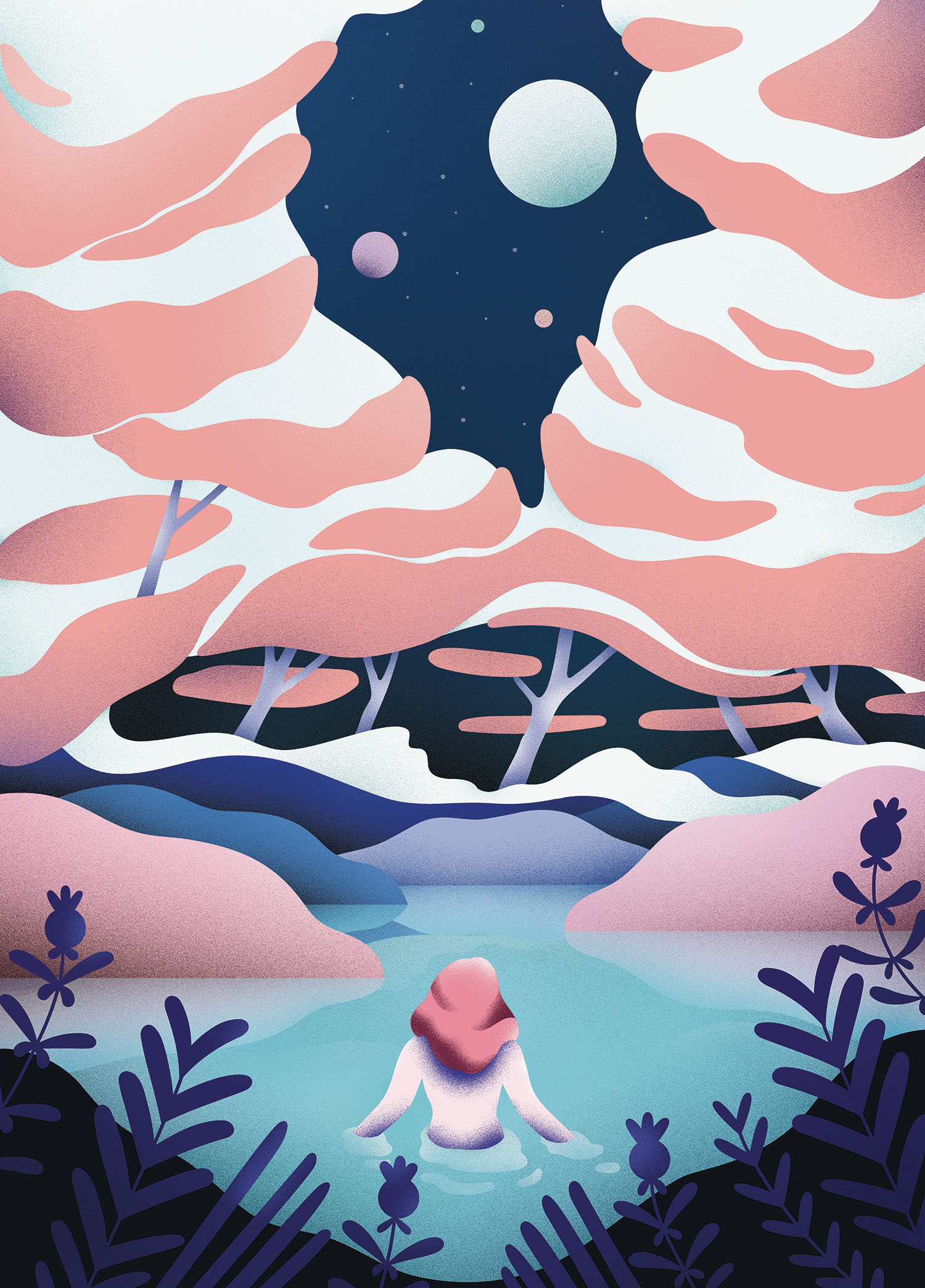 2. Tell us about your aesthetic.
I really enjoy Sci-Fi movies and cosmic pictures, and I love to confront them with mountainous landscapes. When I'm done building these crazy landscapes with planets and mountains I then add colors. A lot of colors!
3. What is your favourite medium and why?
90% of the time I'm working on my Wacom tablet. It's the most convenient way I found to be expressive through a large spectrum of colors and textures. But sometimes I create textures by hand and bring them to life in a digital artwork.
4. What is your artistic process like?
It depends! If it's a collaboration with a client everything can be quite conditioned by the brief. But if it's a personal work I start with ideas of shapes and colors or a story. Then I would put it on paper and draw a lot of sketches in order to find the right balance and composition. And when this part is achieved I pass everything through my scanner. Then I use all the vector magic in Illustrator and do the coloring and texturing work with Photoshop.
5. Who and/or what inspires your work?
I hike a lot in the Alps during summer, and this is a big inspiration to me! Movies and comics are too.
6. What role does art play in your life? How does it change the way you view the world?
Well, when I have to illustrate an article for a magazine, being an illustrator can bring me to subjects that I'd never have discovered by myself! And through personal works, I feel a real motivation to pay attention to details. Art allows everyone to see everyday's life through a different prism and I'm no exception to that.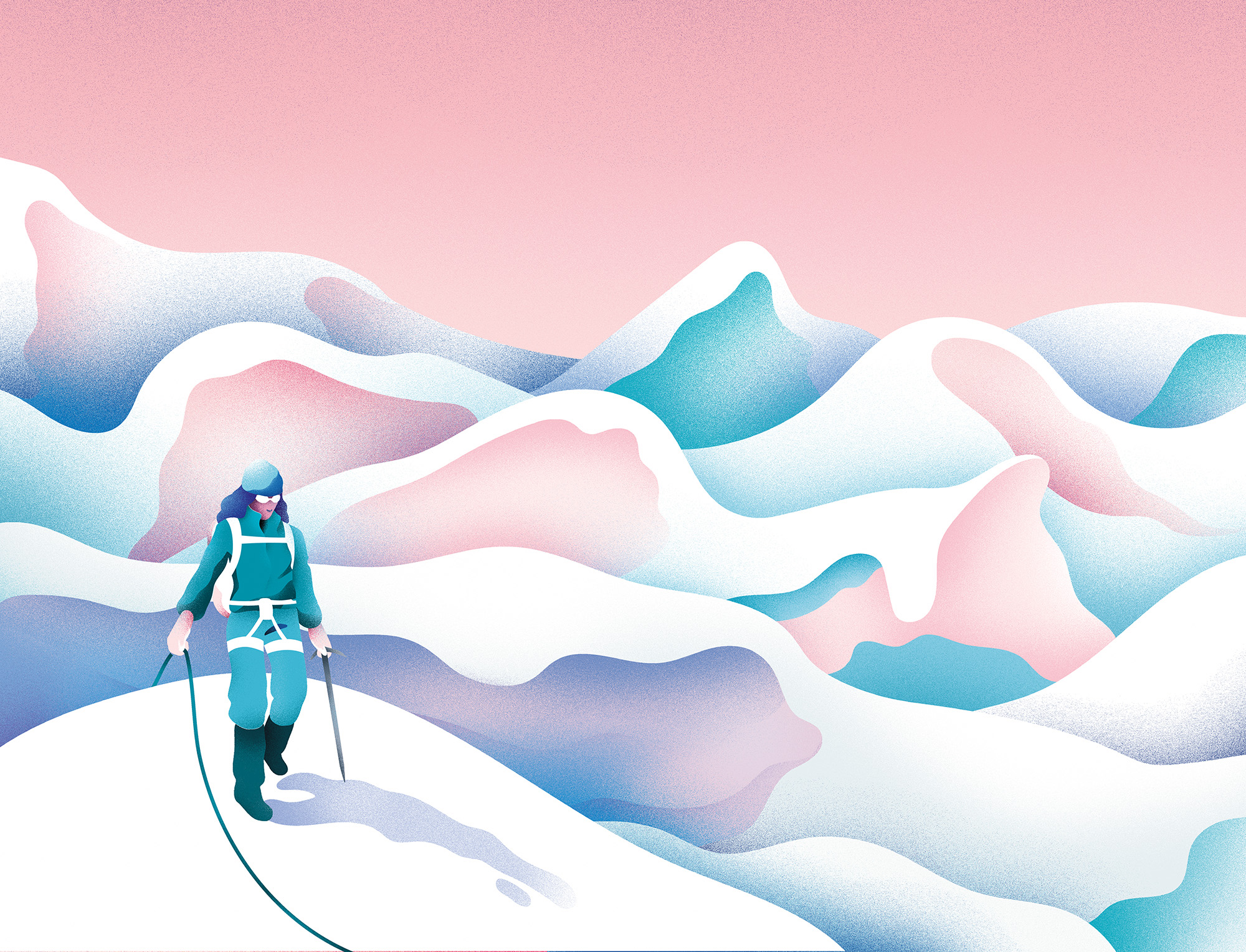 7. Where did you study?
I didn't really study in an art school. I got a master in Communication. As far as Illustration is concerned I'm 100% self-educated. I learnt by practicing, tutorials. It's been quite a trial and error process.
8. Where do you see yourself in five years?
Hmm... In five years I wish I have more time to work on personal projects!
9. What about in ten?
Same but with more personal projects. And I will live in the mountains!
10. What do you hope to achieve with your art?
That's a big question but I think that the most important thing to me is to never lose the pleasure of drawing. Even if it's a commission or collaboration it always has to be fun.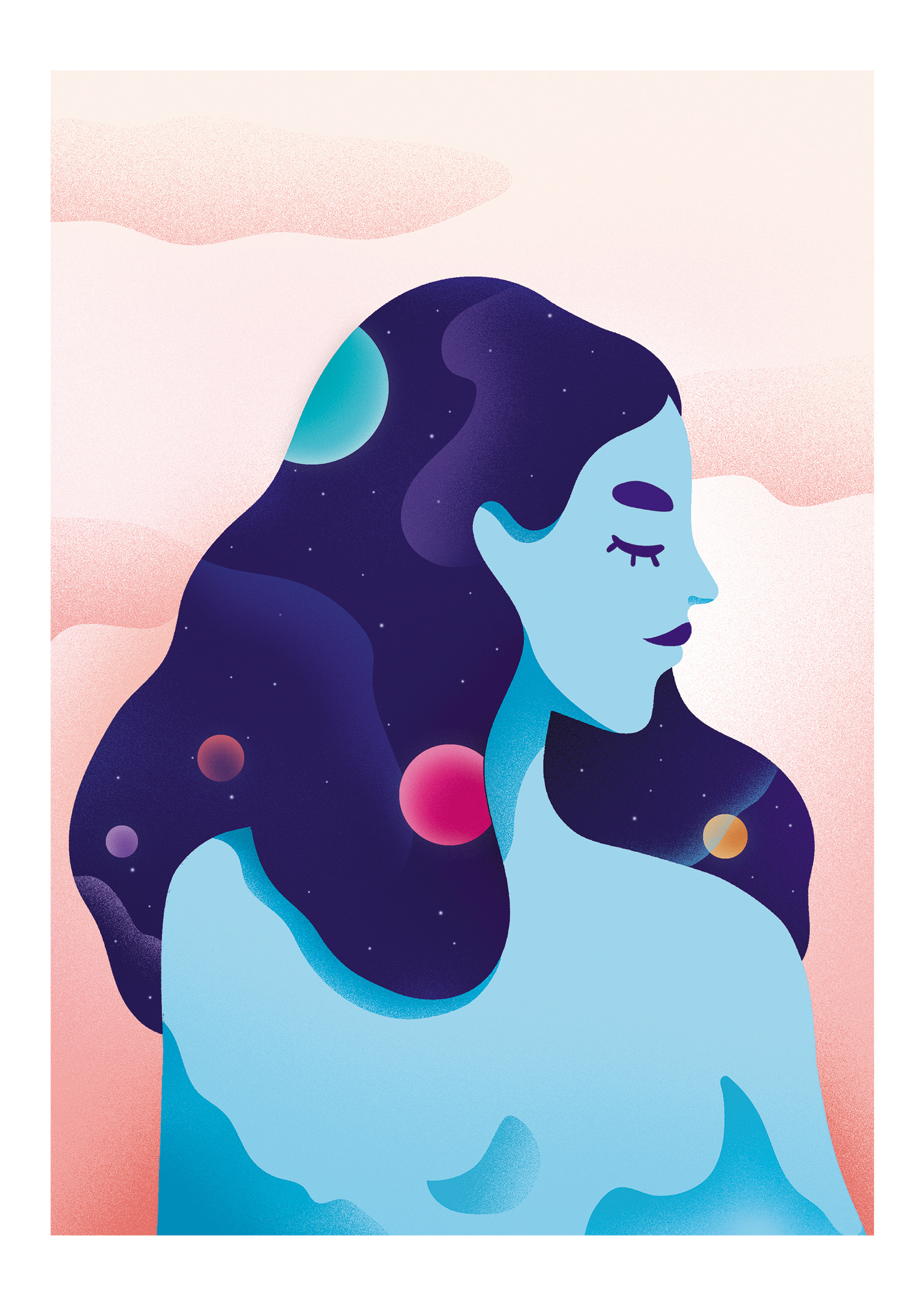 11. Now, tell us a little more about you as a person: what is your favourite food?
My boyfriend made me aware of Chinese food, especially Sìchuān Shěng food, and it's incredibly tasty! My favourite meal is the mushroom hot pot!
12. Favourite book?
There is a lot of books that I've enjoyed so much! I read a lot of them several times! But the one which feels the closest to a genuine inspiration would be My Journey to Lhasa by Alexandra David-Néel.
13. Favourite genre of music?
I like all kind of music, but my favorites are math-rock, electronic and garage.
14. What are your hobbies?
Rock climbing! I really love climbing cliffs, I think that after drawing and eating, it's my favourite thing. I love hiking and playing video games too.
15. If you weren't an artist, what would you be?
When I was a kid, I always said that I wanted to be a drawer or an archeologist. And I still think that in the case I wouldn't make it in the illustration world, I would go for archeology. I've always been fascinated by the history and culture of ancient civilizations.