Instagram:
@vidhyan
Website:
www.vidhyanagarajan.com/
1. What's your story? Where are you from?
Hi, I'm Vidhya! I'm from St. Louis, Missouri. I moved to New York City to get my MFA at SVA and I'm still here. I am an illustrator and I make images for magazines, newspapers, websites, books and beyond.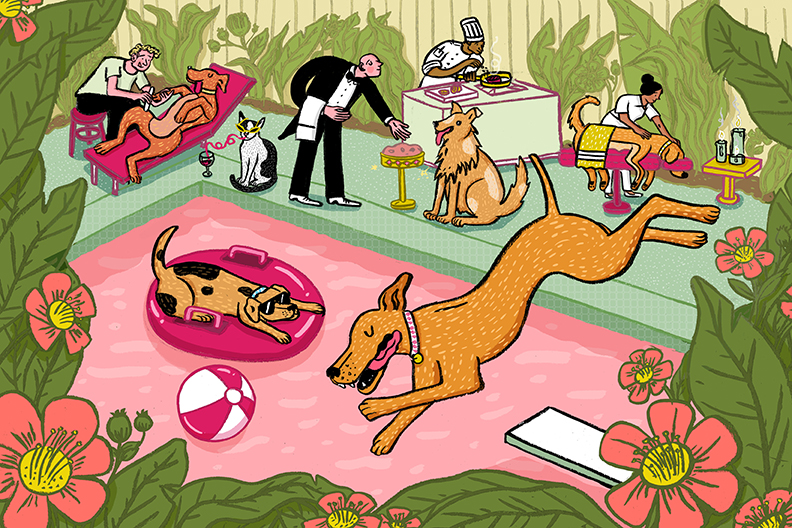 2. Tell us about your aesthetic.
Line based, limited color palette, lots of little things and letters.
3. What is your favourite medium and why?
I do like a brush and ink to draw with, but I also love screenprinting which I am missing a lot since the pandemic.
4. What is your artistic process like?
I have a lot of reference photographs and images that I've saved over the years so I like to look through those folders before I start coming up with ideas. I've almost fully moved from drawing sketches on pencil and paper to using my ipad. Since I sketch things dozens of times before I'm ready to move to the final drawing, it helps me cut down on time and paper. After that, I'll sketch the final drawing with a tombow mono pencil then ink it with a brush and ink. Next, I'll scan and color/ change line color digitally.
5. Who and/or what inspires your work?
In no particular order: New York City, birds, signage, dinosaurs,Tex Avery, Bugs Bunny, travel, coffee, Seinfeld, art supplies, mishaps, vintage branding, Miroslav Sasek, Hokusai, The Row, Zaha Hadid, pizza shops, Tina Fey, India, Saul Bass, aquariums, Jim Flora, Polly Pockets and Beyonce.
6. What role does art play in your life? How does it change the way you view the world?
It changes the way I view the world just in that I feel that I am hyper aware of my surroundings. I always want to find things that I can use in a drawing. Color and signage I observe are often reflected in my work.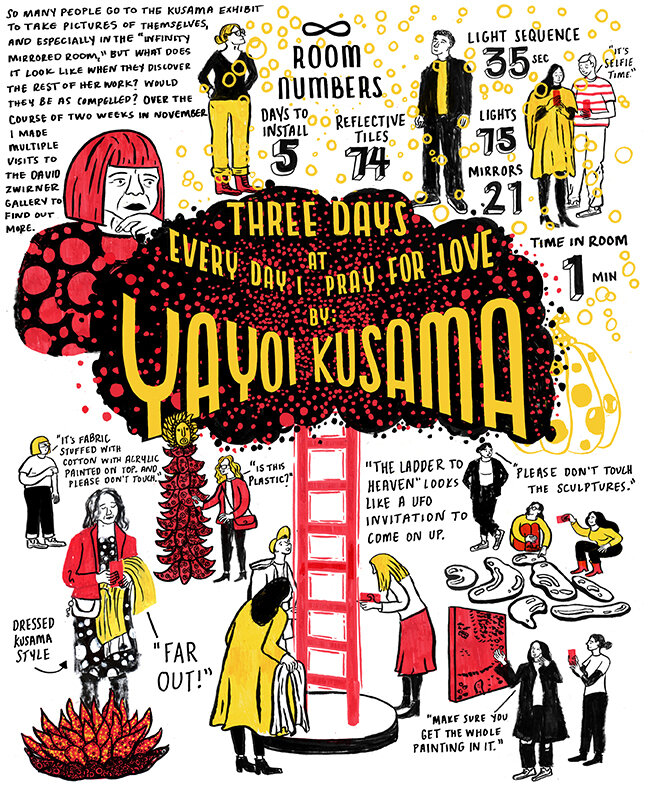 7. Where did you study?
I went to Washington University in St. Louis where I got my BFA in Communication Design. Then to SVA for my MFA in Illustration.
8. Where do you see yourself in five years?
Moving my work into more varied applications. Murals, packaging, surfaces, and products.
9. What about in ten?
I am working on dreaming that far down the line.
10. What do you hope to achieve with your art?
I hope what I make is effective and that people looking at my work enjoy it as much as I did making it.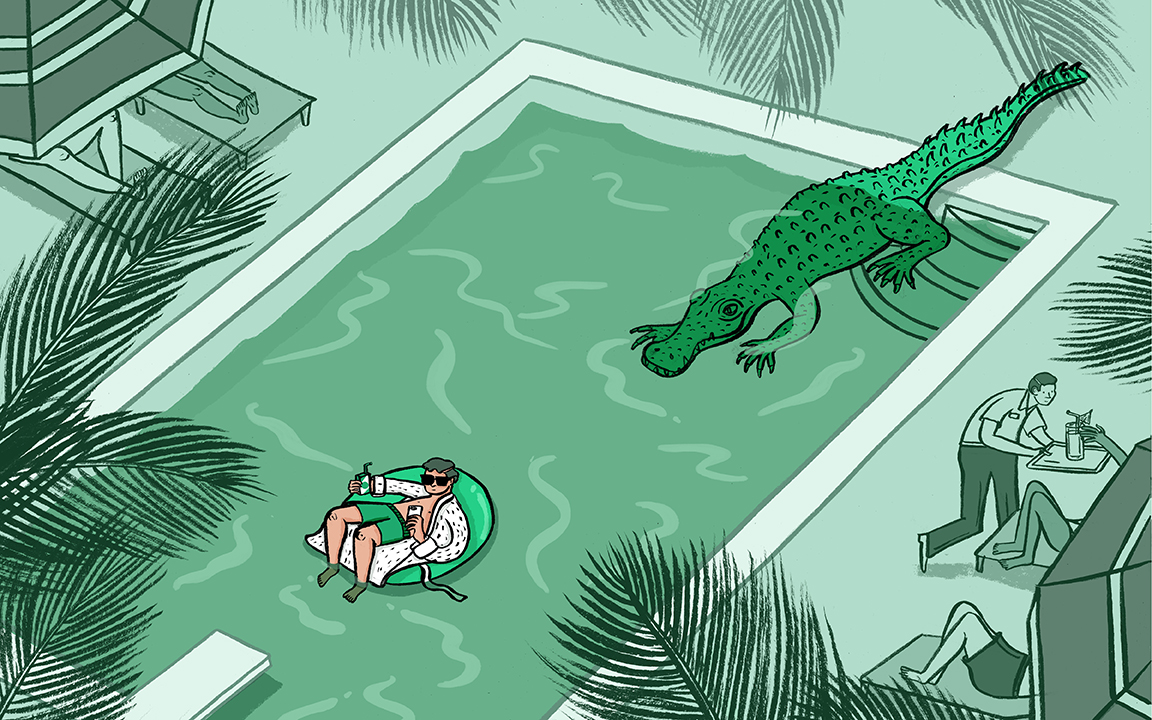 11. Now, tell us a little more about you as a person: what is your favourite food?
Cheese pizza and chocolate chip cookies.
12. Favourite book?
I like David Sedaris books. Calypso really made me laugh. I also love dishy autobiographies.
13. Favourite genre of music?
I'm pretty open minded.
14. What are your hobbies?
Going to museums, art galleries, trying a bunch of different places to eat in NYC, traveling, perusing flight prices to all the places I want to travel, online shopping then never checking out, having 5 books that I'm in the middle of reading, walking while listening to podcasts and right now there is a lot of quarantine cooking.
15. If you weren't an artist, what would you be?
I daydream about this a lot. A specialty food shop purveyor, volcanologist, zoologist, a location scout, or a pizza consultant.