Instagram:
@vikarynski
1. What's your story? Where are you from?
Initially, I used to be a scandalous author of super strange and severely sarcastic columns. My texts were definitely not suitable for the average readers, so I decided to popularise them by cutting explicative collages and video mixes. As time went by, pictures had occupied most of my time. Also, I began to work as a commercial photographer. And here I am - a visual artist based in Moscow.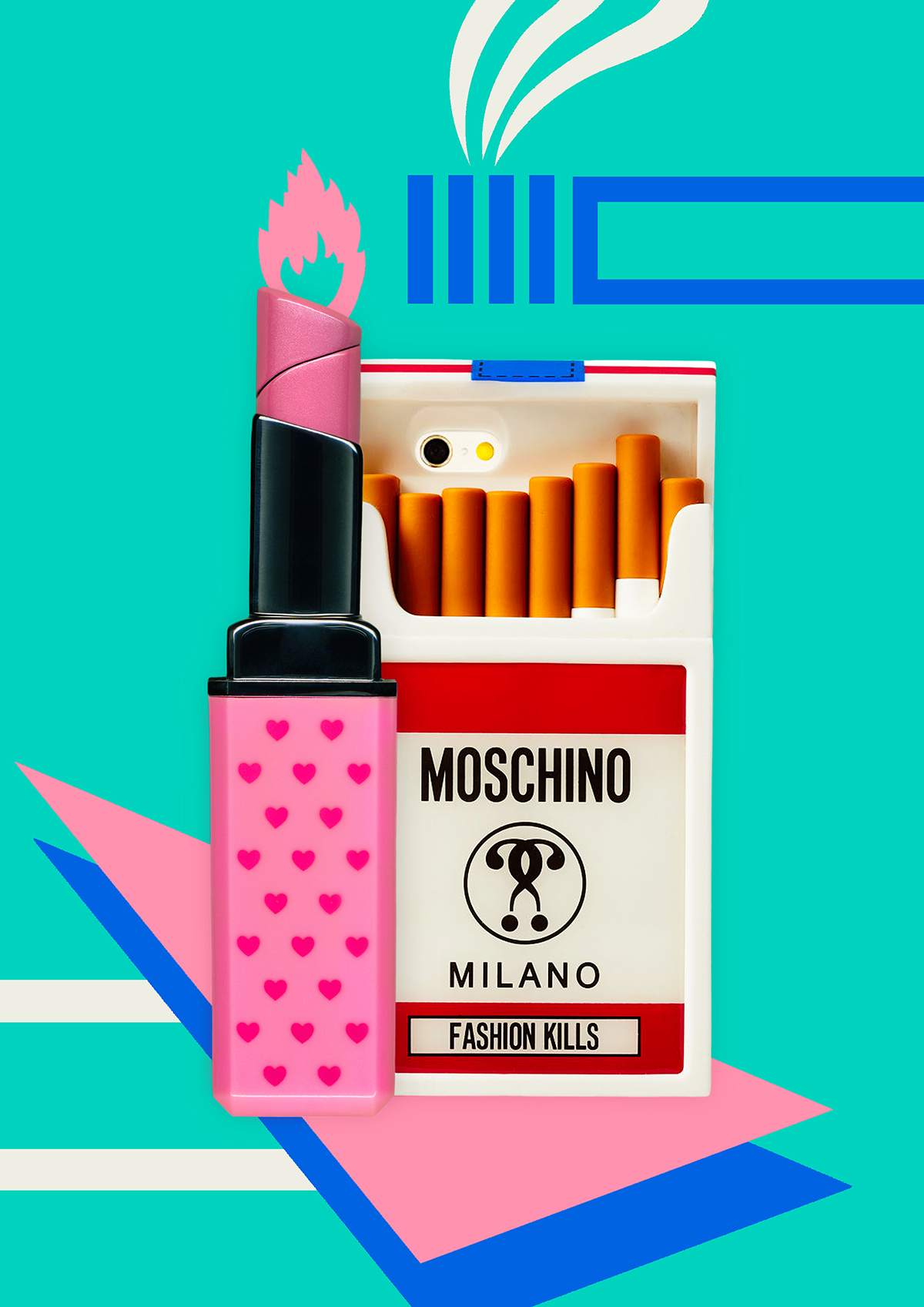 2. Tell us about your aesthetic.
It's materialistic. I would say it's not about aesthetics, but about artistic component generated from essential pragmatic. There is some lifeless thing that was made by someone, which I have to kinda revive and eulogize with a poetic entourage. One day I draw some primitive palms to add them to an African styled bag. On the other day, I sketch circles around geometrical heels.
3. What is your favourite medium and why?
Collage seems to be the most suitable art tool for me. It gives the maximum freedom and opportunity to overcome almost every physical and cultural convention. I mean, photography can't let you make a ring and a man the same size and put them together. Classical painting is made in a classical way with oil paint and without paper fragments and pieces of 3d objects. All in all, collage is a kind of mighty mixer that can absorb antique statue, glitter jacket and mash it into something really new and complete.
4. What is your artistic process like?
It's a combination of dull arithmetical procedures. Let's take work "My failed Math Exam" as an example. According to the task conditions, I had a Marni bracelet and bag. At first, I subtracted the default white background from every object. After that, I had been trying to combine those pieces (stubs) on a previously prepared geometrically lined background. I summed, flattened them with each other in one and another way, but had no success because of my innate arithmetical disorder, lol. As time had passed, I was becoming more and more bored. And because of that boredom, I sketched blue naughty eye on a bracelet. I'd been seeking for decision some more time and then gave up.
5. Who and/or what inspires your work?
I can be inspired by very simple things. Even by a pack of powder from a local supermarket.
6. What role does art play in your life? How does it change the way you view the world?
Arts&ads are making love under my visual direction, as it said in my profile. I'm kind of mad about combining art with ordinary stuff in my collages. So, when I enter an exhibition, I'm becoming a sort of maniac visitor who's taking detailed pics of every
art object
.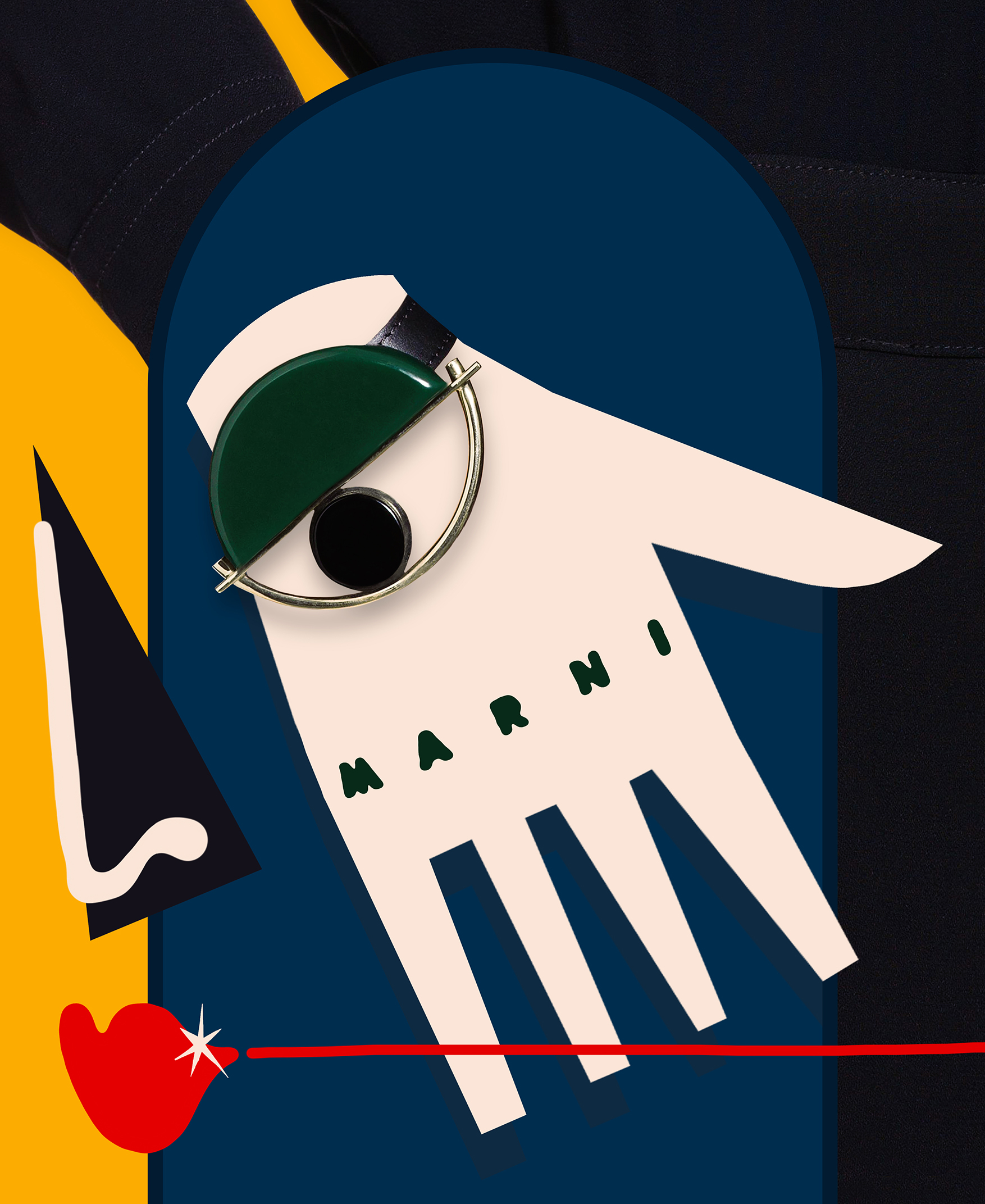 7. Where did you study?
When I was 16 I've burned my school books and took a dangerous and adventurous trip which is still lasting.
8. Where do you see yourself in five years? Working in an agency?
Often thinking of giving up with pics, as I've done with texts and starting producing pop-group.
9. What about in ten?
Cash earned by the pop group producing will go on building a huge house, cause my present one is full of trashy stuff I use during the shootings.
10. What do you hope to achieve with your art?
I just wanna see my works while walking down the street: on buses and bus stops, maybe on billboard faces.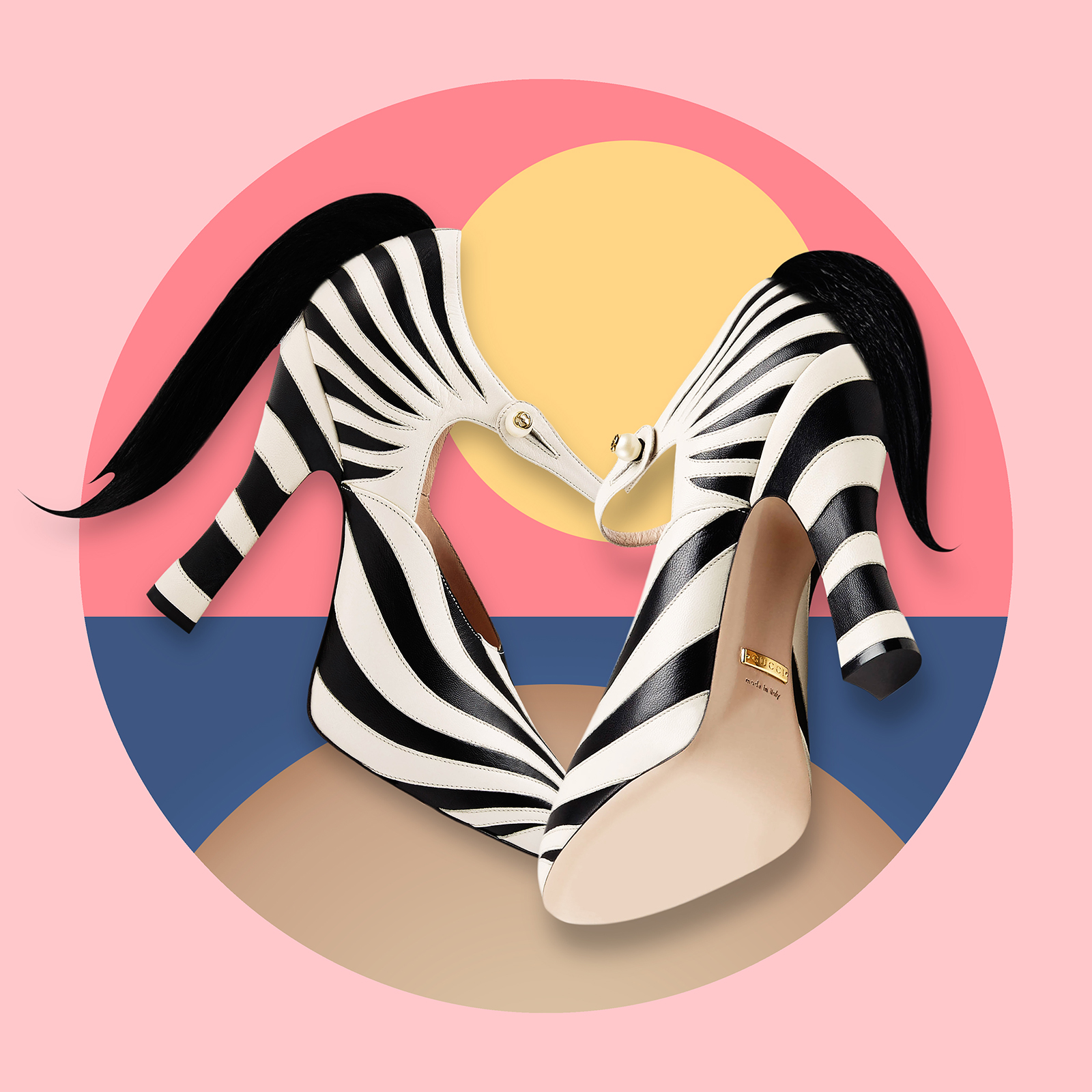 11. Now, tell us a little more about you as a person: what is your favourite food?
I definitely can't live a day without cooking Asian noodles. Wheaten noodles with aubergines and tuna. Buckwheat noodles with lentil and tomatoes. Rice noodles with mussels and super spicy coconut milk. Talking about dessert, I often regale myself with tropical fruits.
12. Favourite book?
Huge book of Joseph Brodsky's poems. The rhythm of his poems affects me no less than music does.
13. Favourite genre of music?
My pictures choose music instead of me. Geometrical one turns on the 90's techno. The pink one will choose something sweet from the 80s, like Donna's Summer songs or The Flirts. Primitive ones makes me listen to Grace Jones mixed with Eurodance and native Mexican tracks. All of my graphic design works enjoy soviet marches (and don't ask me why).
14. What are your hobbies?
Luckily, any of my interests become a work qualification
15. If you weren't an artist, what would you be?
I would publish a book of slogans.