Instagram:
@vikunia_illustration
1. What's your story? Where are you from?
I grew up in Germany in a town close to Nuremberg. Like many illustrators, I was always drawing. As a teenager, I spent a lot of time indoors watching anime and reading manga. I started to use Photoshop to create related artworks and maintained my own personal website which I doubt anyone was actually interested in. But it made my future in design very clear and improved my Photoshop skills at an early age. After school, I did an internship at an ad agency where I prepared my portfolio to study design. During my studies, I realized how little I cared for graphic design and focused completely on illustration and hand-lettering. After graduating from university I moved to Berlin to work with an art collective and went freelance. I do a lot of illustrations on large surfaces but I mostly prefer working at my desk.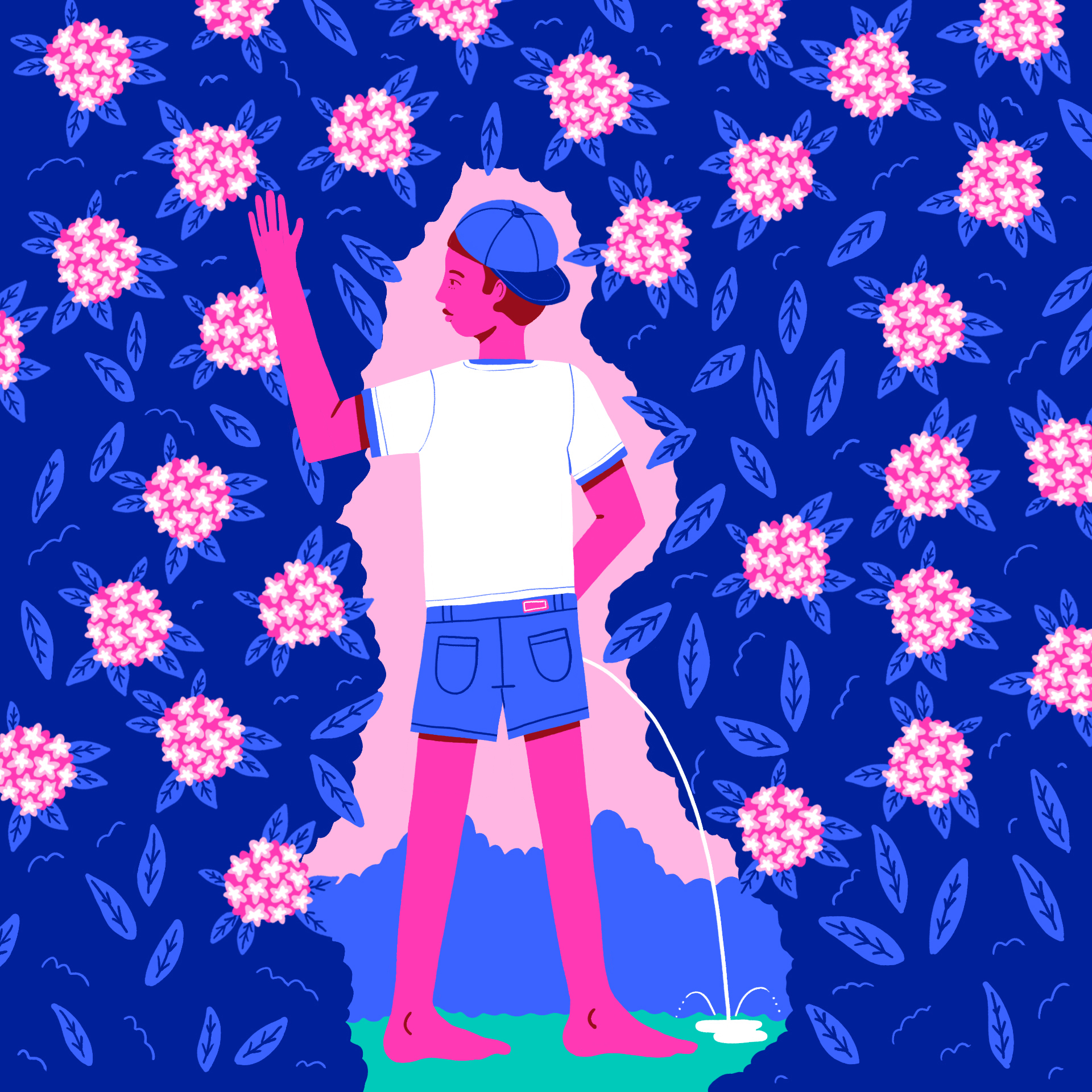 2. Tell us about your aesthetic.
I draw a lot of letters because they are easy to use and very reliable. I like clear messages and bold colour combinations - lately mostly pink and blue. These are typically colours assigned to girls and boys. By combining them I'm trying to play with the stereotype because gender is something I'm very interested in. I think my style comes across as more feminine than I actually am, which I like a lot.
3. What is your favourite medium and why?
It's definitely digital. The workflow is so fast and efficient, I like getting stuff done. Sometimes I forget to experiment and try new things though. So every now and then I draw with markers on paper or do embroidery which is a nice challenge for my impatience.
4. What is your artistic process like?
I type my idea into my phone and later sketch a composition very roughly into my sketchbook. It makes it easier to decide if the idea works well. Then later I redraw the composition on my tablet and repeat it until I'm satisfied.
5. Who and/or what inspires your work?
Definitely the people around me. I like watching people a lot because I don't understand most of them. Also, nature blows my mind every day. Music and pop culture have had a huge impact on my work as well. I listen to music almost all the time and watch a lot of TV - mostly when working.
6. What role does art play in your life? How does it change the way you view the world?
First of all, I don't consider myself an artist but more a designer. I feel very pretentious when I'm trying to make art. For me, it is something that doesn't have any purpose but to exist and not everyone can make it. But I love art. Especially if it's whimsical. It makes me think even if it's nonsense thoughts. Just walking around a museum at a slow pace and looking at things is something so meditative, it brings me joy. Like music illustration and art are forms of expression and communication which are essential, so we don't go crazy.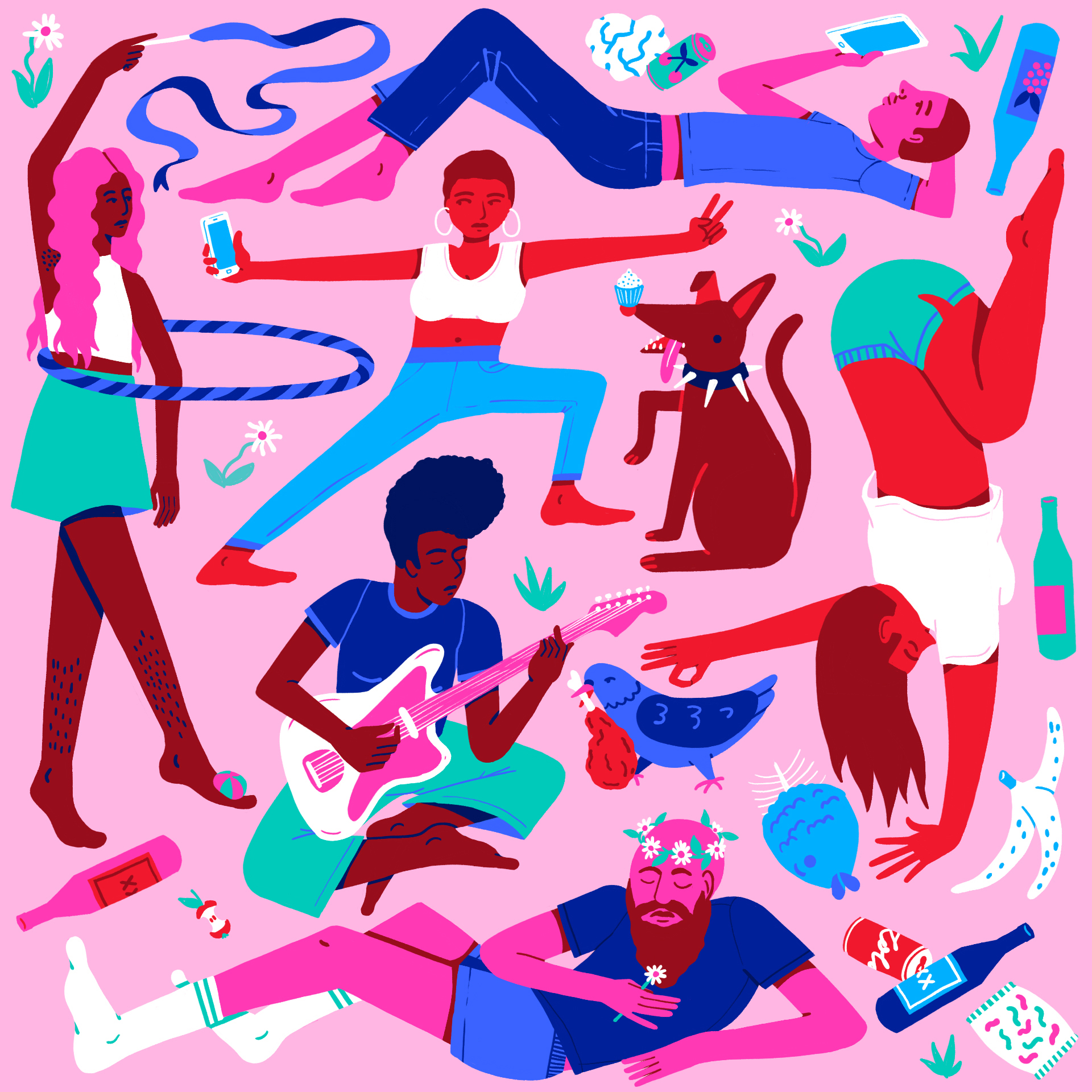 7. Where did you study?
I studied design (visual communication) at the University of Applied Science Nuremberg, Germany.
8. Where do you see yourself in five years?
I would like to live somewhere more quiet than Neukölln (Berlin) with a garden nearby for my dog to run in and work in a studio with many creatives and my closest friends.
9. What about in ten?
I already struggled with thinking five years ahead.
10. What do you hope to achieve with your art?
I'm trying to make sense of things and to create something relatable. Also, I want to entertain.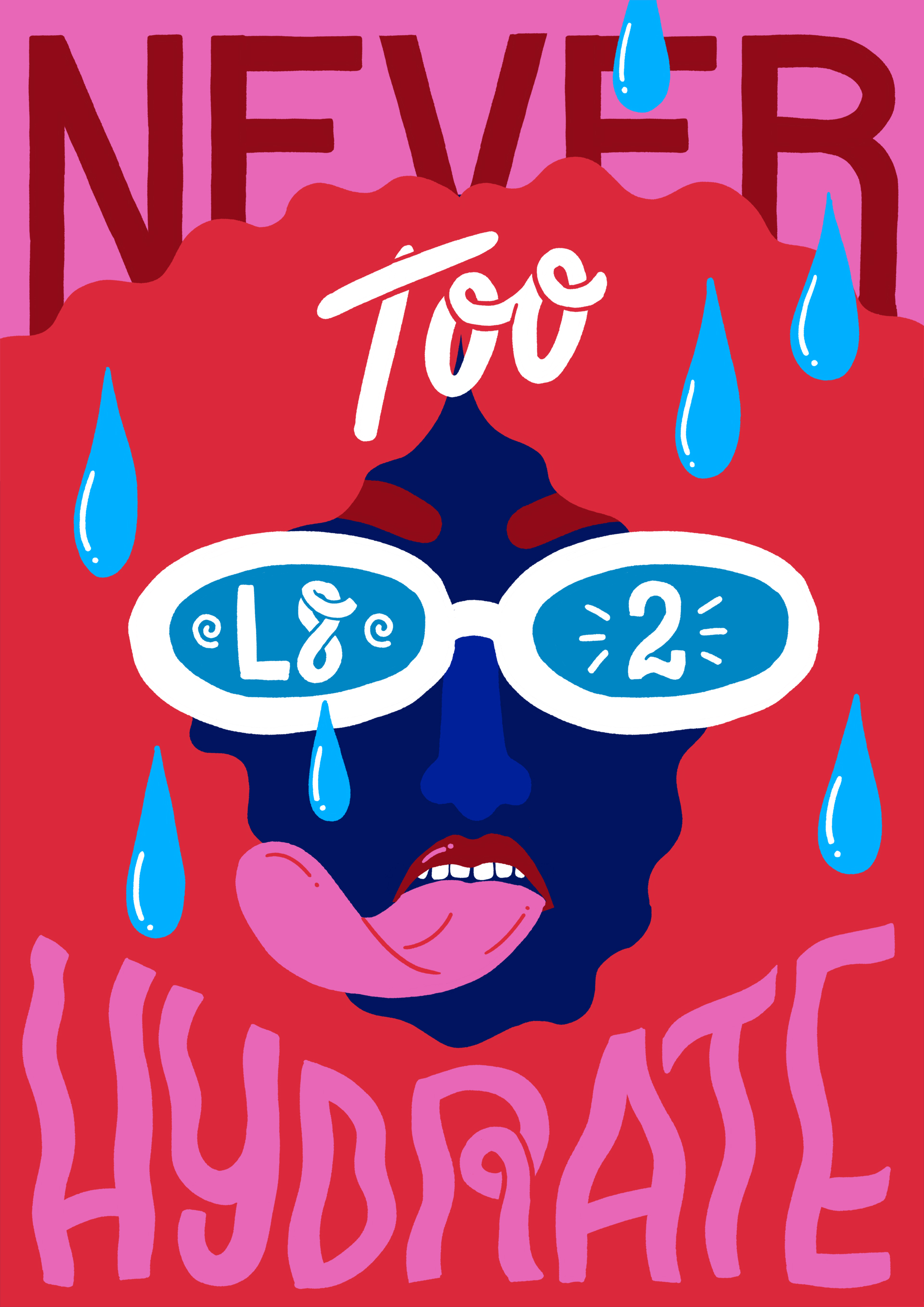 11. Now, tell us a little more about you as a person: what is your favourite food?
Vietnamese rice noodle salad with tofu and peanuts.
12. Favourite book?
I don't have one, but I can relate a lot to the books of Wolfgang Herrndorf.
13. Favourite genre of music?
Indie rock, post-punk and non-sexist hip hop.
14. What are your hobbies?
Petting my dog, growing plants, baking cakes (not eating though), going to concerts and drinking coffee with my best friend.
15. If you weren't an artist, what would you be?
A chef.