Instagram: @v.ilela
1. What's your story? Where are you from?
I was born in São Paulo, which is a huge city so going outside when I was a kid wasn't that much fun. I had fun inside, watching cartoons and drawing the cartoons I watched all day, and probably that's where everything I do today comes from.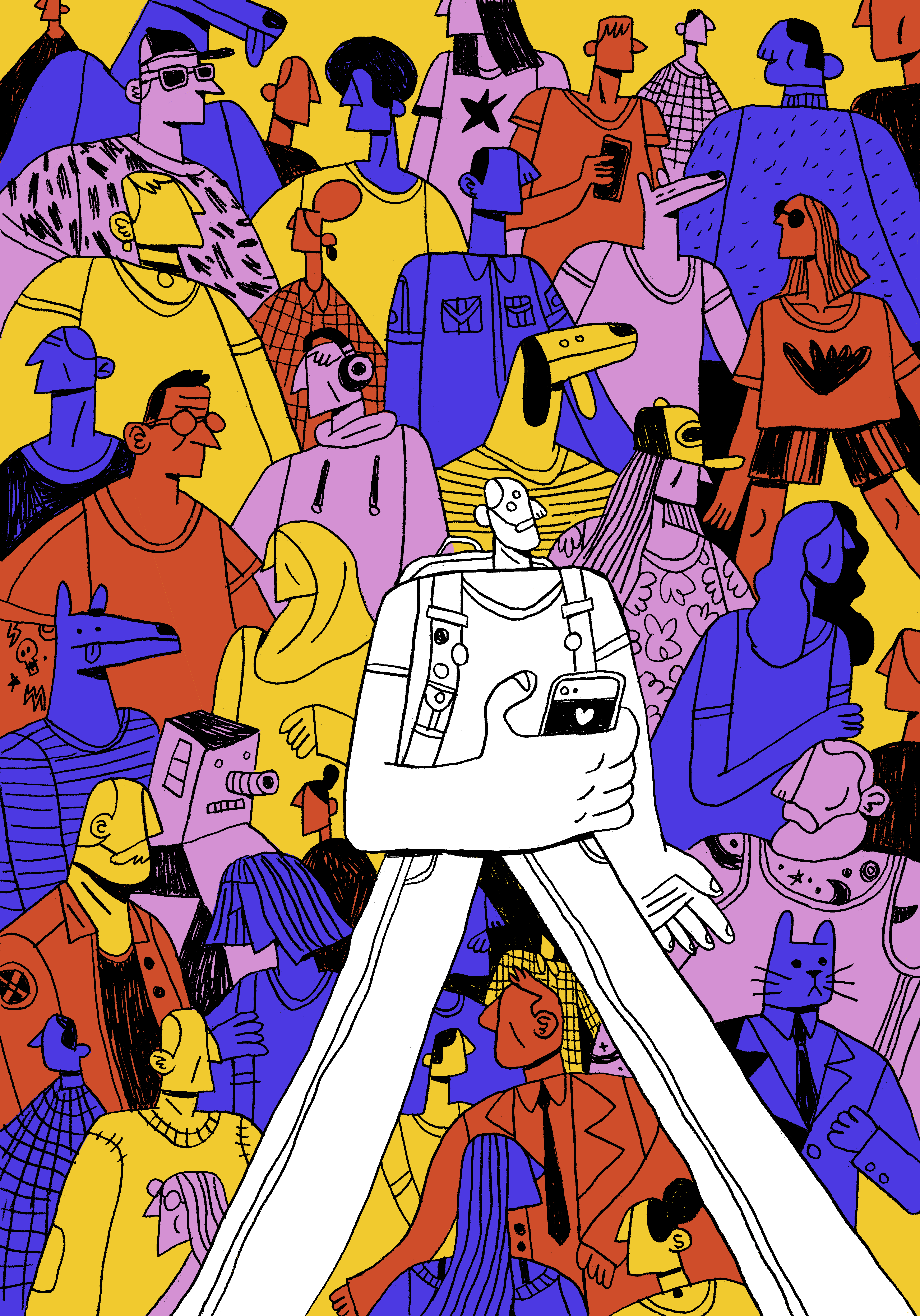 2. Tell us about your aesthetic.
I think 90's cartoons from Nickelodeon and Cartoon Network have a big influence on what I do, weird characters in weird poses, funny looking but looking kind of uncomfortable. I also like to use simple shapes and lines contrasting with chaotic environments.
3. What is your favourite medium and why?
Nothing beats pencil on paper for me, makes everything easier and less precious. Sometimes, I even use ballpoint pens, the cheap ones.
4. What is your artistic process like?
I love to doodle all the time, in sketchbooks or just random paper lying around, and usually the ideas come from that. Mostly I just pick something I've liked, scan it and color it on Photoshop. I try to preserve the spontaneity of the original lines as much as I can.
5. Who and/or what inspires your work?
I have always been crazy about fantasy and all sorts of weird fiction. I think that's what inspires me the most creatively, the freedom of making whatever you want from reality.
6. What role does art play in your life? How does it change the way you view the world?
I think drawing is a constant exploration of myself and the world around me. It helps me understand or maybe talk about things I can't really articulate with words. It makes a lot of sense even when it is just a crazy mass of nonsense.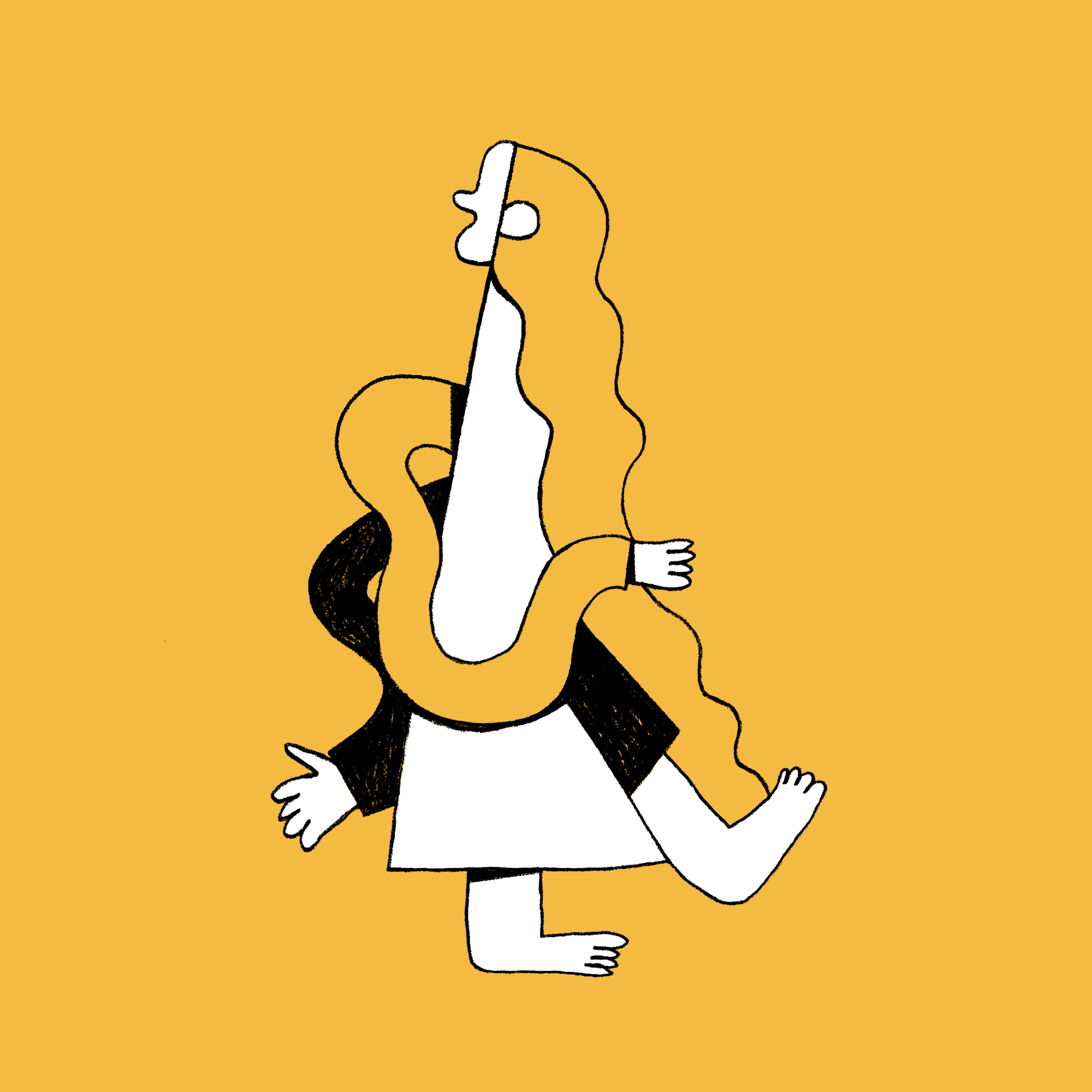 7. Where did you study?
I majored for Graphic Design at Universidade Estadual Paulista Júlio de Mesquita Filho (UNESP), in a city called Bauru. I also took drawing lessons when I was younger, long before I even considered it as a career.
8. Where do you see yourself in five years?
I hope to be living exclusively from my art, living in a nice apartment with a studio and some cats. Also, I hope to have released at least one comic. Mainly, I hope to have developed a more consistent work and to have gotten familiar with the ways of making it get to people.
9. What about in ten?
Well, if my work is not mature enough in five, I hope it will in ten. But truly, I would like to have known many different places and to have become a well established artist, worked with different clients and more complex personal projects. I would love to have a goal at animation once more.
10. What do you hope to achieve with your art?
I just want to keep doing it, getting better at it, enjoying myself and, hopefully, that people like it after all.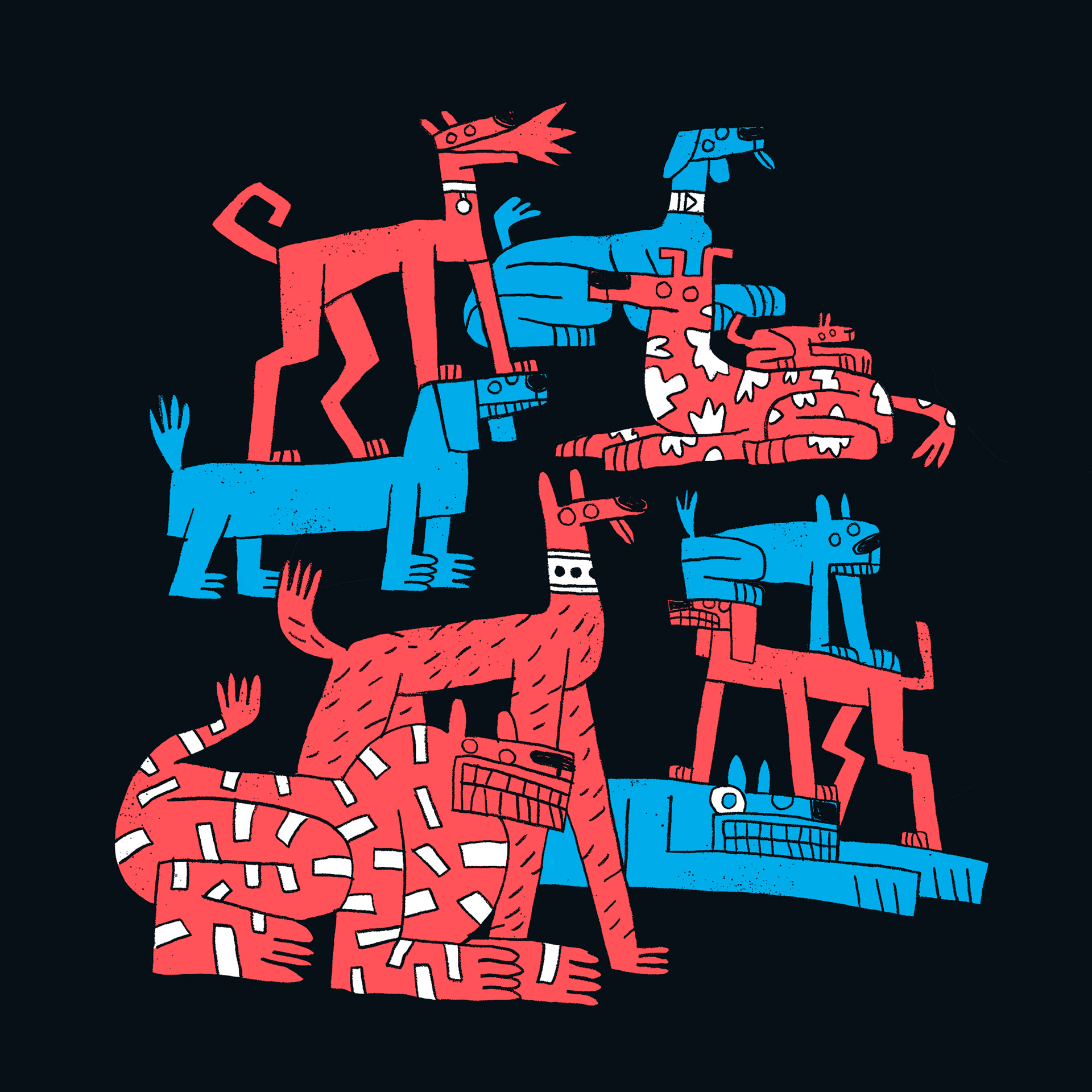 11. Now, tell us a little more about you as a person: what is your favourite food?
Brazilian food, Mexican food and asian food, but I have a weak spot for junk food.
12. Favourite book?
Do comics count? If so, I would say Blankets, by Craig Thompson. If not, I really love Captains of the Sands, by Brazilian author Jorge Amado. It's hard to just pick one but these are the ones that most influenced me when I was younger.
13. Favourite genre of music?
I mostly listen to rock music, especially if it's sad and noisy, but I also love MPB (Brazilian popular music), which also can be very sad.
14. What are your hobbies?
A while ago I would definitely answer drawing. Today I like playing guitar to take my mind away from things, also listening to music and watching weird movies.
15. If you weren't an artist, what would you be?
I would probably like to make music and I think I will still try it at some point. Also sometimes I think I would enjoy acting for some reason. It's difficult imagining me not doing something related to art. I would maybe be studying History or something.