Instagram:
@vinnieneu
Tumblr:
vinnieneuberg.tumblr.com
Bandcamp:
vinnieneuberg.bandcamp.com
Website:
vinnieneuberg.com
1. What's your story? Where are you from?
I grew up in Irvington, NY, which is a small town on the Hudson River about 20 miles north of Manhattan. Now I'm living in Brooklyn, where I work as a freelance illustrator and the Illustrations Editor at Narratively. I've done illustrations for The New York Times, Tumblr, Lucky Peach, MIT Technology Review, VICE, Nautilus, Plansponsor, and Anorak Magazine. I also make comics and I'm currently working on my first Published Book with Pyrite Press. It's called "Chicken Boy," and it will be released later this Spring.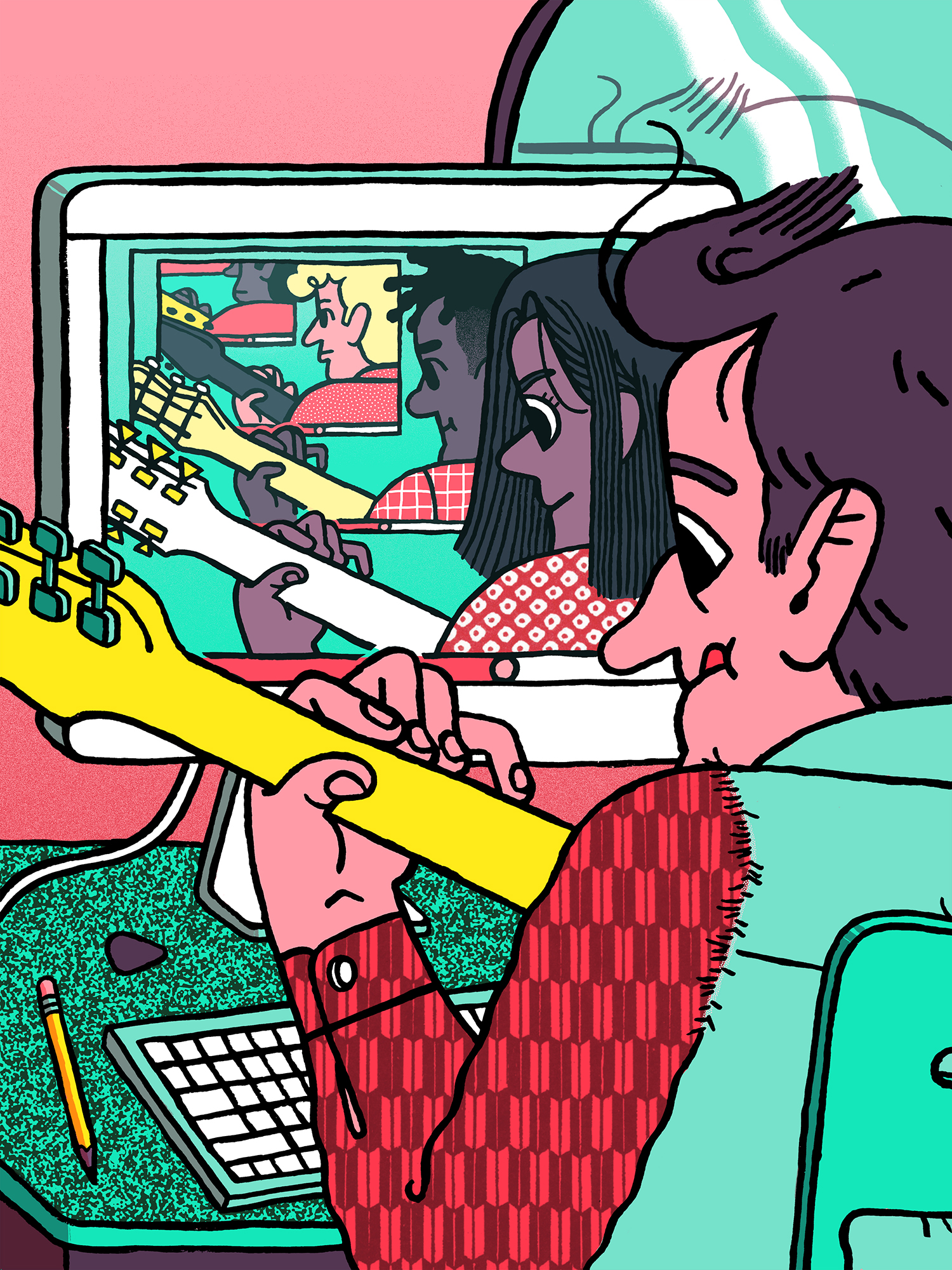 2. Tell us about your aesthetic.
In a few words: bright and flat colors, goofy cartoon characters, wobbly lines, patterns, textures.
3. What is your favourite medium and why?
I make most of my work with ink and brush before adding colors on Photoshop. Sure I use Kyle Webster's brushes for plenty of stuff, but the feeling of drawing with a brush is irreplaceable for me. It's very satisfying. I started using brushes while searching for fatter and more dynamic lines than the ones I was getting from my nib pens and thin Microns (Blech!) Using brushes has also helped me realize that I'm more comfortable working at a slightly larger scale than I had been with those fine tips.
4. What is your artistic process like?
When I'm working on an assignment I make sure to watch plenty of Youtube videos and read as many tweets as I can - that way I don't risk finishing too early! In general, I try to do a lot of sketching to generate ideas and new ways of drawing. Sometimes I end up drawing the same thing over and over until it morphs into something new.
5. Who and/or what inspires your work?
Watching at people on the subway… Visiting museums and galleries… Seeing the art my friends are making… I always like to try find new things I can bring to my style with each project. People like Roman Muradov and Michael DeForge really inspire me in the way that they constantly reinvent their styles while maintaining a signature quality that is obviously their own.
6. What role does art play in your life? How does it change the way you view the world?
Art is everything!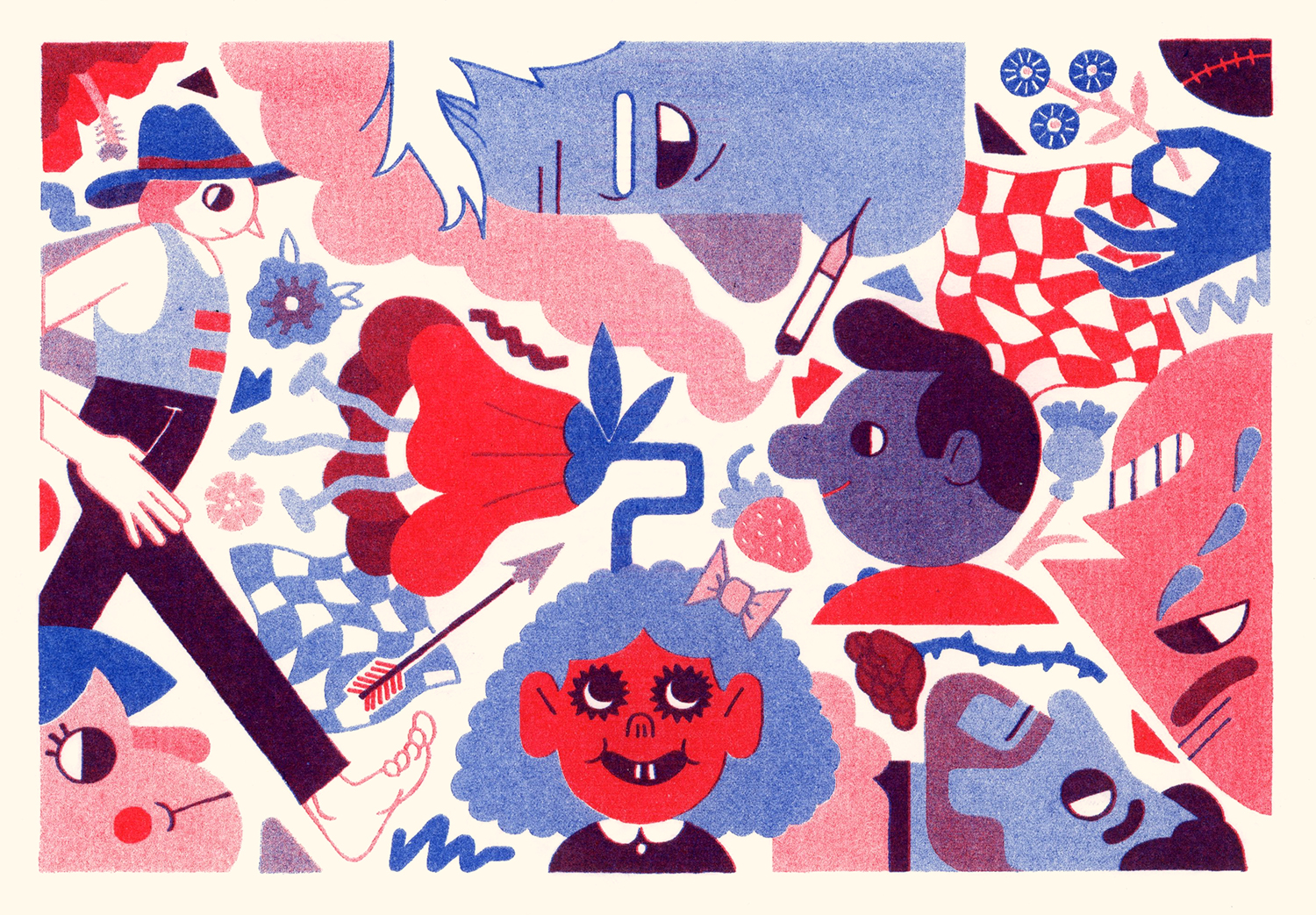 7. Where did you study?
I studied Illustration at the Rhode Island School of Design in Providence, RI.
8. Where do you see yourself in five years? Working in an agency?
I hope to still be freelancing, but getting paid more for it. I'd like to get my hands in some bigger projects like a book or an ad campaign with my work blown up on the side of a building or something. Of course by then Netflix will inevitably be knocking down my door to adapt one of my properties into an animated series. With all the buzz I'll have it'll be no surprise. And we're picked up for a second season before production on season one is over?! That would never happen on network TV! See you at the Emmys!
9. What about in ten?
We didn't win the Emmy. "Dear Mr./Mrs. Art Director, I love your magazine! Please keep me in mind for upcoming assignments..."
10. What do you hope to achieve with your art?
To some extent, I just want to feel that each new piece is an improvement on the previous one. There's a thrill to finishing something and thinking, "this is best thing I've ever made!" ...And naturally, I want to make things that other people like too!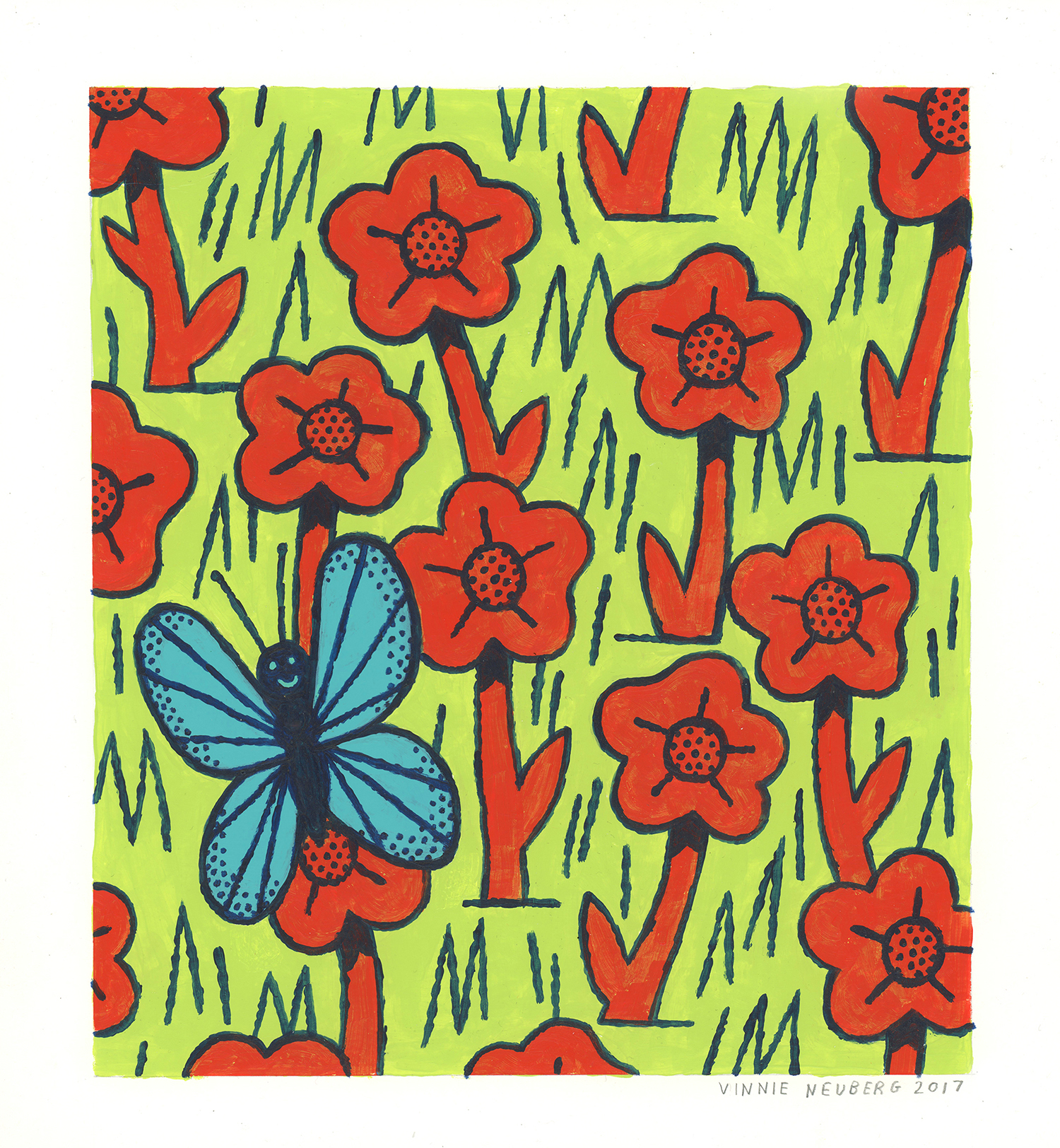 11. Now, tell us a little more about you as a person: what is your favourite food?
Hmm. Ice cream. Pie. Sushi. Soup Dumplings.
12. Favourite book?
I recently read "No One Belongs Here More Than You" by Miranda July and I really loved that. But probably Harry Potter.
13. Favourite genre of music?
Rock 'n' Roll baby! Current playlist includes Luiz Bonfa, Harry Hosono, Frank Ocean, and Thundercat.
14. What are your hobbies?
I love playing music. I recorded an album a couple years ago called "Nice Life" (which you can hear at vinnieneuberg.bandcamp.com) and I'm currently working on a new one that will hopefully be done soon. I also like playing soccer, doing crossword puzzles and riding my bike around town. I make a stand-up comedy comic strip called "Live at the Grelman" in collaboration with my friends AT Pratt and Derek Timm-Brock, as well as a host of great guest artists. This project has generated such little public interest that it could only accurately be described as a hobby. But we love it.
15. If you weren't an artist, what would you be?
It'd be cool to try pursuing music more seriously!