Instagram:
@vitoansaldi.illustrations
1. What's your story? Where are you from?
Ciao! My name is Vito and I am a 38-year-old Italian illustrator. I was born and raised in Sicily but I've been living in Turin for almost 20 years. I was a computer technician for a long time, but in the last few years, I finally realized that I really wanted to use my creativity into my job. As a child, I loved drawing, and the idea of ​​doing this as an adult seemed perfect. That's how I started to study digital graphics.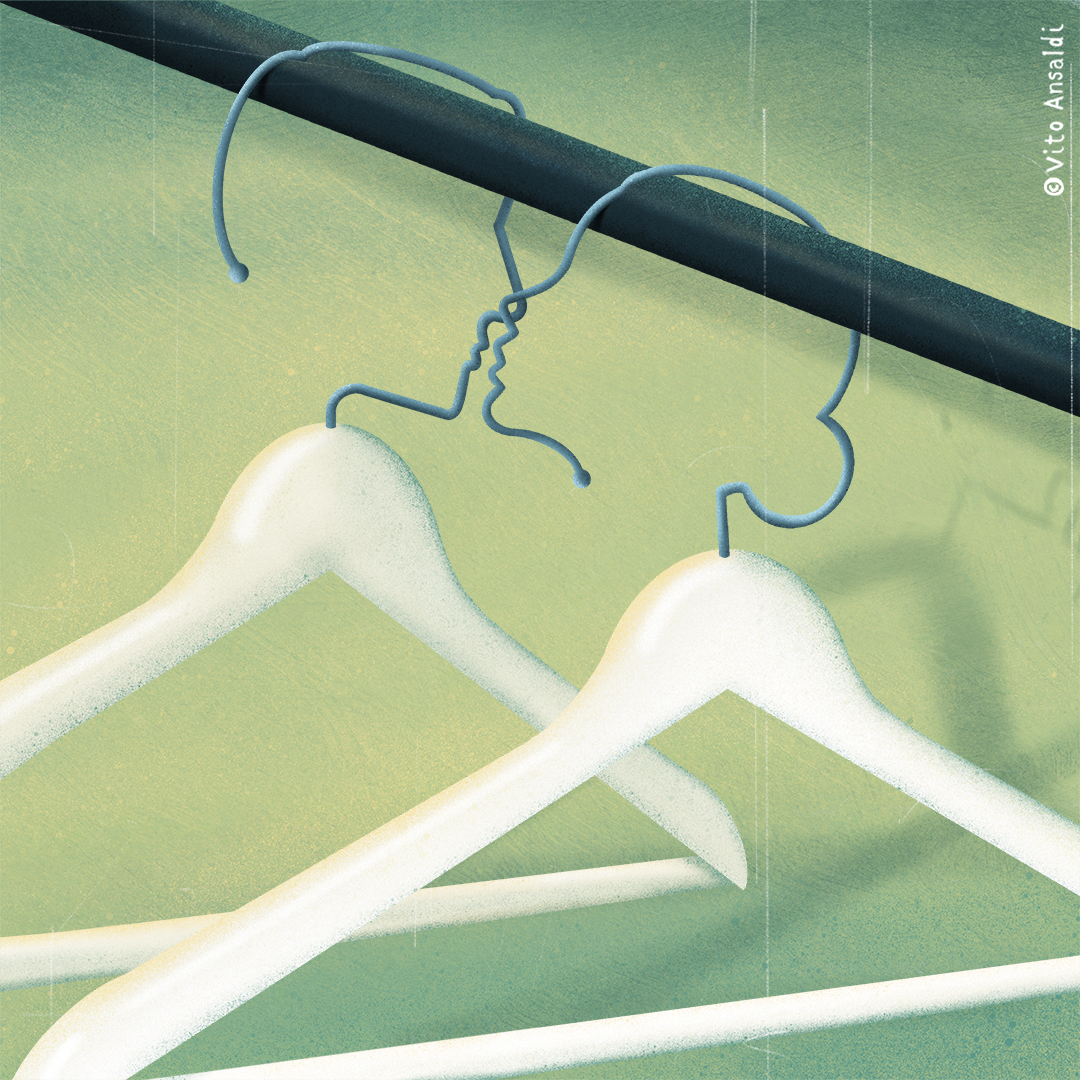 2. Tell us about your aesthetic.
I still continue to experiment a lot with traits and styles in which I explore different themes. I'm having fun. I believe that creativity shouldn't have too many rules. Maybe one day, I'll have a personal favourite style.
3. What is your favourite medium and why?
I started with the vector, but now I prefer to use the graphics tablet and digital brushes. The final result is very close to traditional illustrations on paper and I like them very much.
4. What is your artistic process like?
Oh, it often happens suddenly. I am fascinated by what surrounds me. I just observe, reflect and translate my personal thoughts into an illustrated concept. Sometimes, I use voice memos to "save" an inspiration I will work on later.
5. Who and/or what inspires your work?
I usually illustrate about modern society, daily life, emotions and everything that catches my attention. I love conceptual art, which for me is the artistic and visual expression of a concept that leads to amazement or just simple reflection.
6. What role does art play in your life? How does it change the way you view the world?
Demetri Martin said: The "earth" without "art" is just "eh." Art is my comfort zone and makes my days more interesting.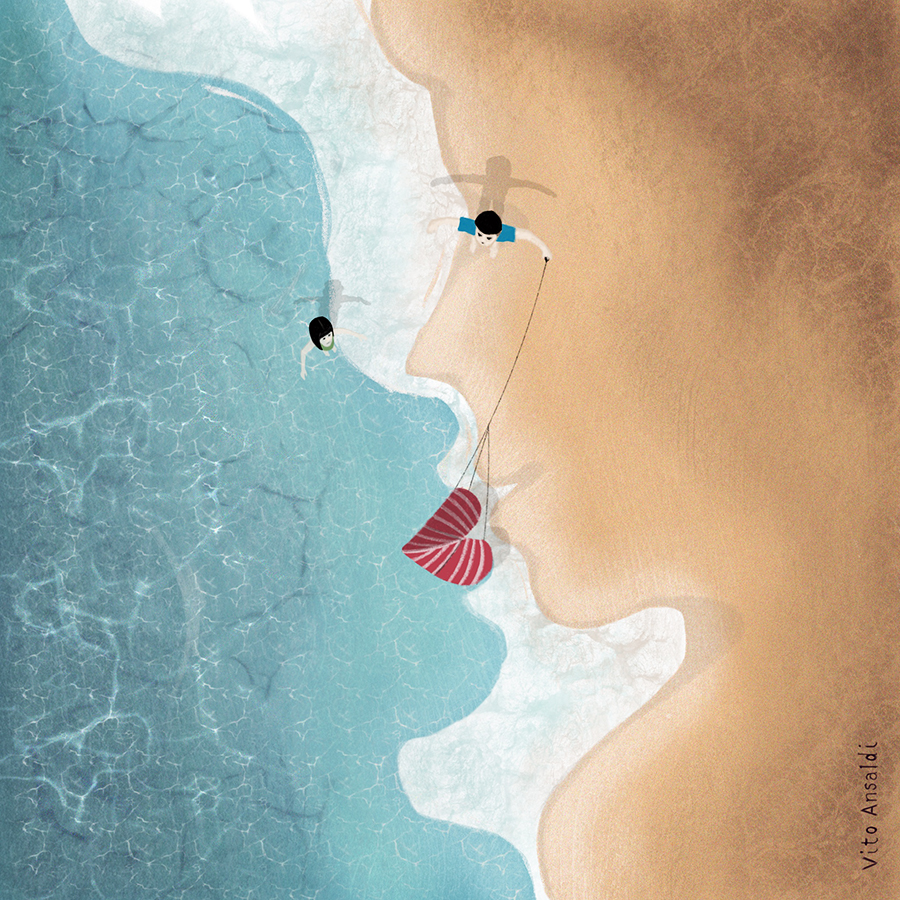 7. Where did you study?
I'm really proud to say I'm a committed self-taught and I started studying illustration by myself.
8. Where do you see yourself in five years?
I hope to still live doing what I like: using my creativity.
9. What about in ten?
Same answer as the previous question (for now).
10. What do you hope to achieve with your art?
I just want the viewer to recognize a message, appreciating the style with which I exhibited it. In my opinion, conceptual art is the perfect medium to expose a clear message with an unusual representation.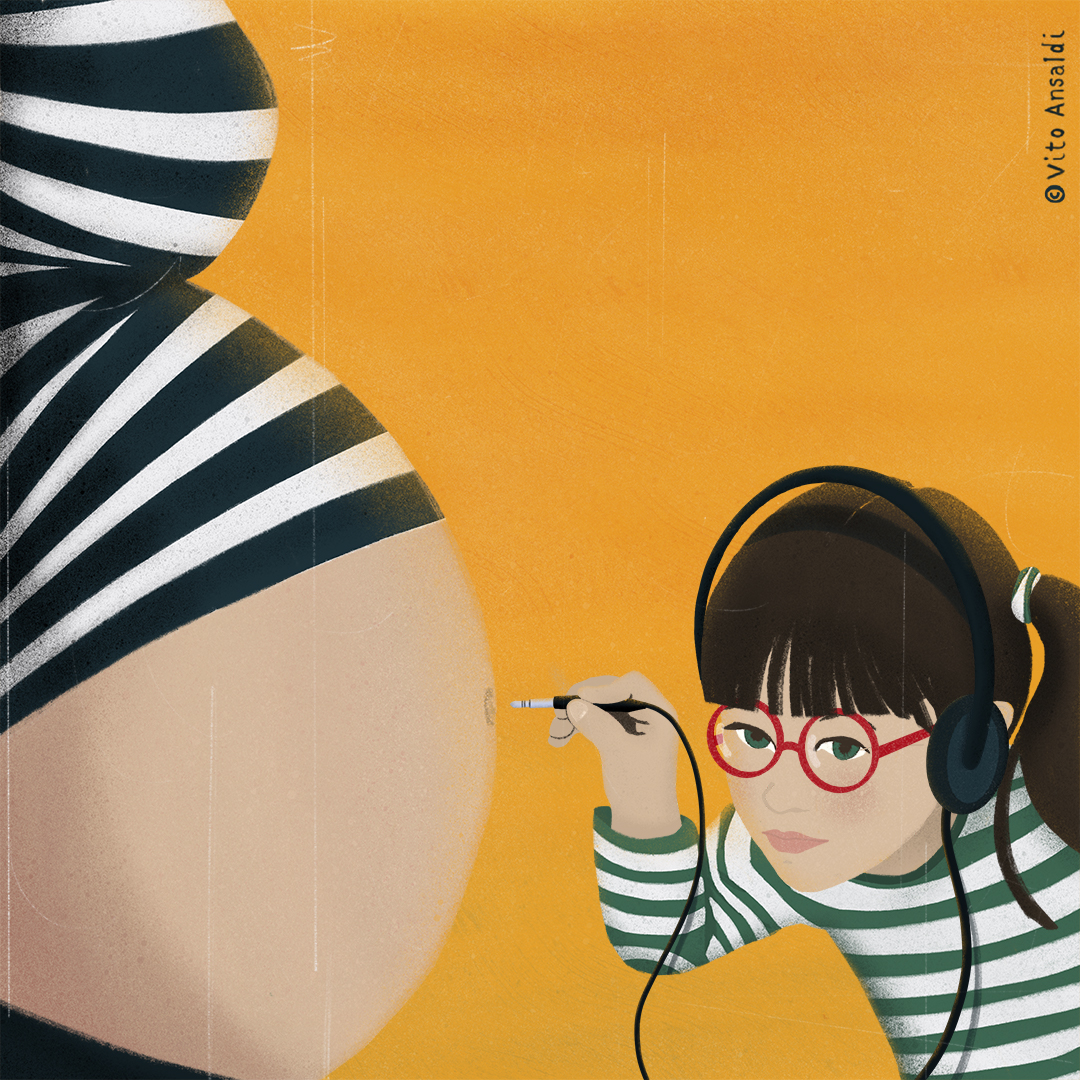 11. Now, tell us a little more about you as a person: what is your favourite food?
I'm Italian so... it's easy: Pasta + Wine, Pizza + Beer.
12. Favourite book?
"1984" by George Orwell.
13. Favourite genre of music?
In order of preference: Classic Rock, Blues, Folk, and Swing.
14. What are your hobbies?
Watching TV (blessed and damned TV series), street photography and cooking.
15. If you weren't an artist, what would you be?
Maybe a carpenter, I love the smell of wood.