Instagram: @vivh.art
1. What's your story? Where are you from?
Hello! I'm an illustrator and printmaker from Kent but moved to Norwich almost 5 years ago to study Illustration! I have an interest in creating colourful still life scenes that present day to day items in an exciting and vibrant way.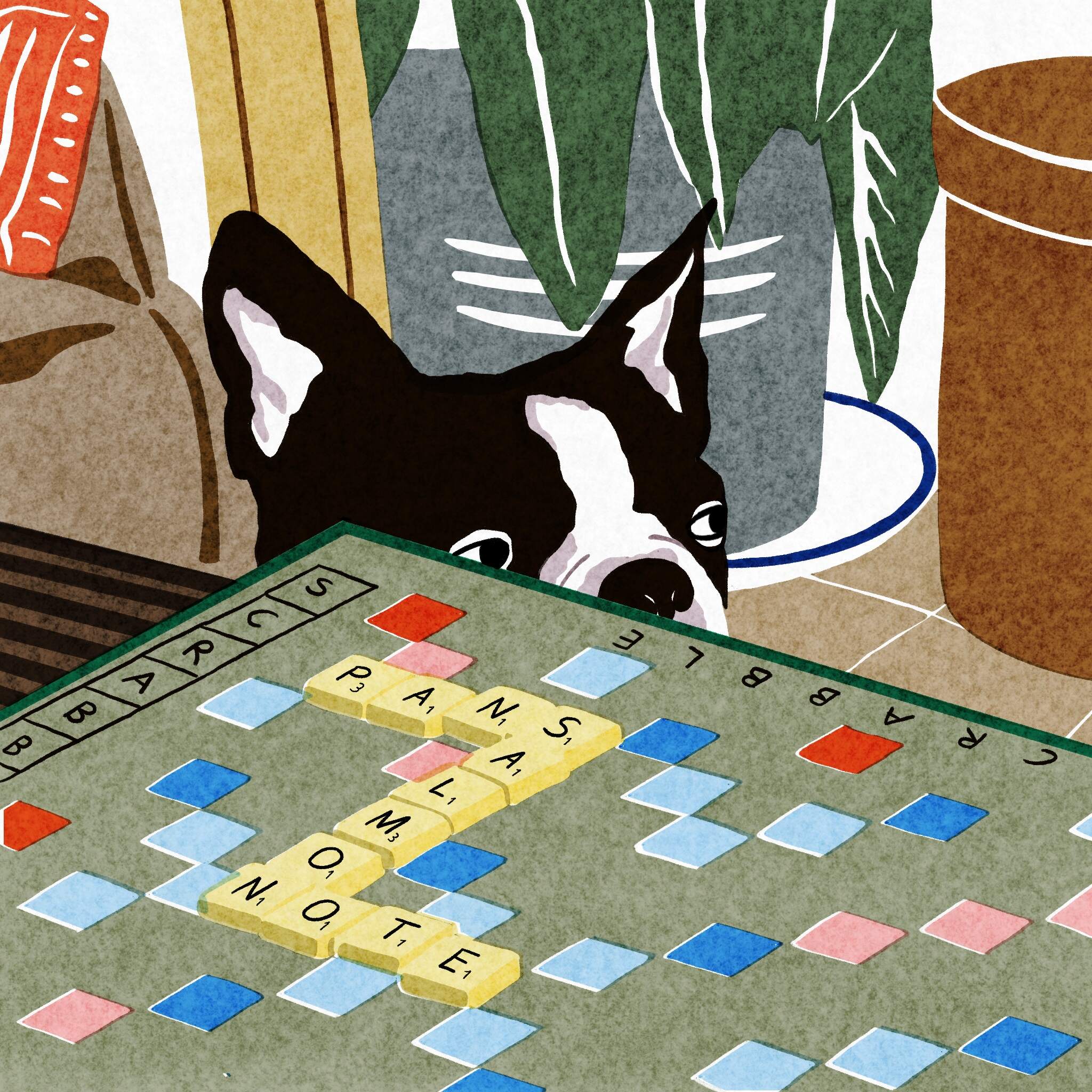 2. Tell us about your aesthetic.
I feel like my aesthetic is playful. I rely on bright colours and textures to help convey a still-life snapshot!
3. What is your favourite medium and why?
At Uni, I found my love for screen printing as I enjoyed the process of turning my hand-drawn illustrations into much more refined and vibrant pieces. Using Procreate is my current favourite medium as there's such a vast range of brushes that help to create a similar appearance to a screen print or painting in such a quick and easy way. I got an iPad over lockdown so I am still very new to producing digital work, my art Instagram (@vivh.art) is a documentation of my progress!
4. What is your artistic process like?
I honestly don't know if I have much of a process. I'll usually be inspired by something I've eaten that day or seen out on a walk and start sketching it out on Procreate in rough. After that I just play around with a range of different brushes and colours until I'm happy with the final result. It's usually quite experimental, which I find fun.
5. Who and/or what inspires your work?
There are too many people to name, just scrolling through Instagram there are so many talented illustrators that inspire me on a daily basis! I am inspired by still life compositions as they have always appealed to me, there's something so fascinating about capturing day to day items that we may sometimes deem as boring.
6. What role does art play in your life? How does it change the way you view the world?
I grew up in a very creative household as my mum is a fine art graduate and has been teaching art for years. I think that massively impacted me and my brother and the way we view a lot of things. I personally find art very therapeutic, as someone who suffers from anxiety, it can be a massive stress relief for me.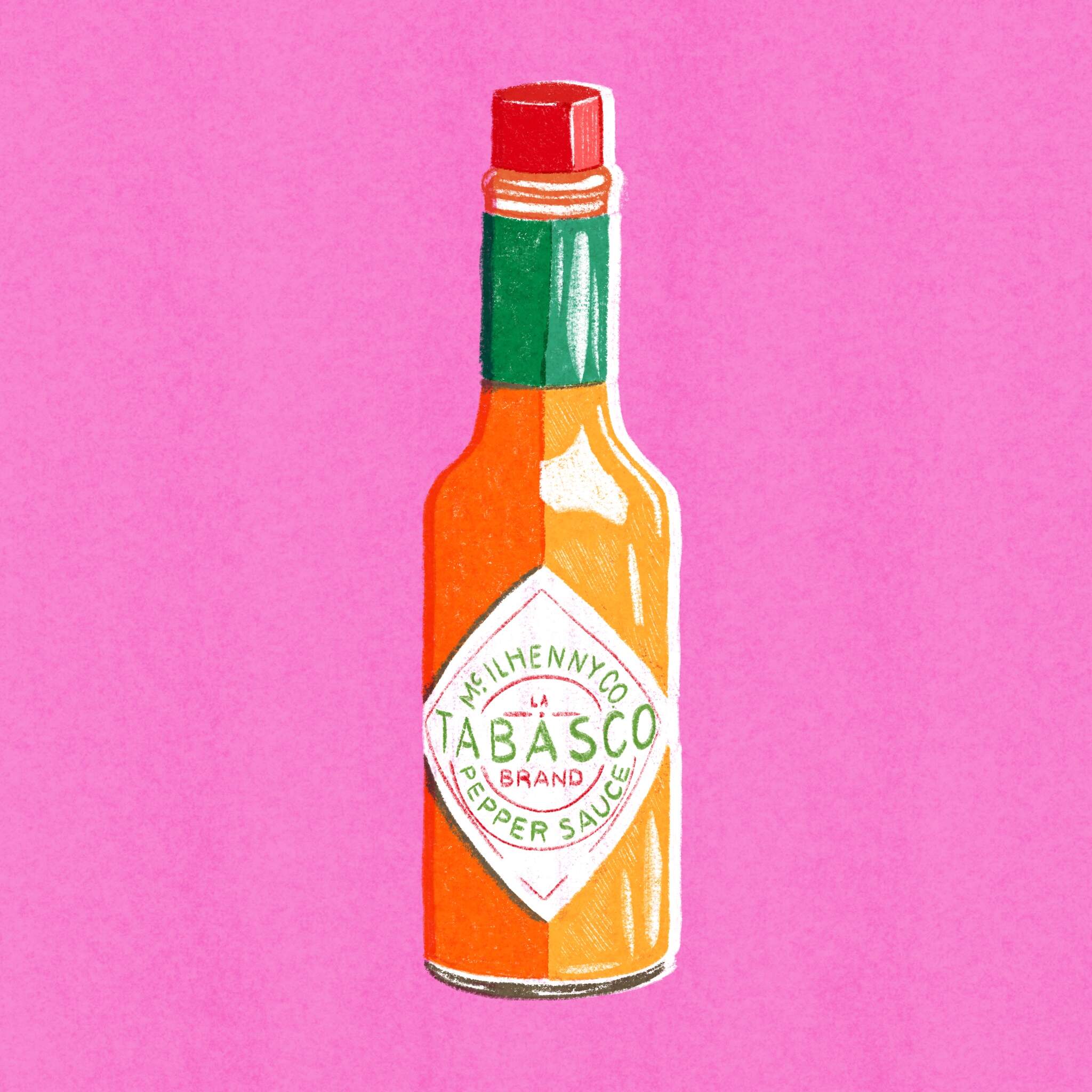 7. Where did you study?
I finished my foundation course at UCA Rochester and then completed my Illustration degree at the Norwich University of the Arts!
8. Where do you see yourself in five years?
Maybe abroad? I have a dream to move to France or Italy for a few years. I would love to work in Europe, probably as a teacher!
9. What about in ten?
Hopefully selling my artwork, alongside teaching. I'd like to be living in a new city by then too!
10. What do you hope to achieve with your art?
For me it's about having fun, and as long as I enjoy what I'm doing that's usually enough. However one day I would love to collaborate with a mental health organisation to assist others with their anxieties through the medium of art.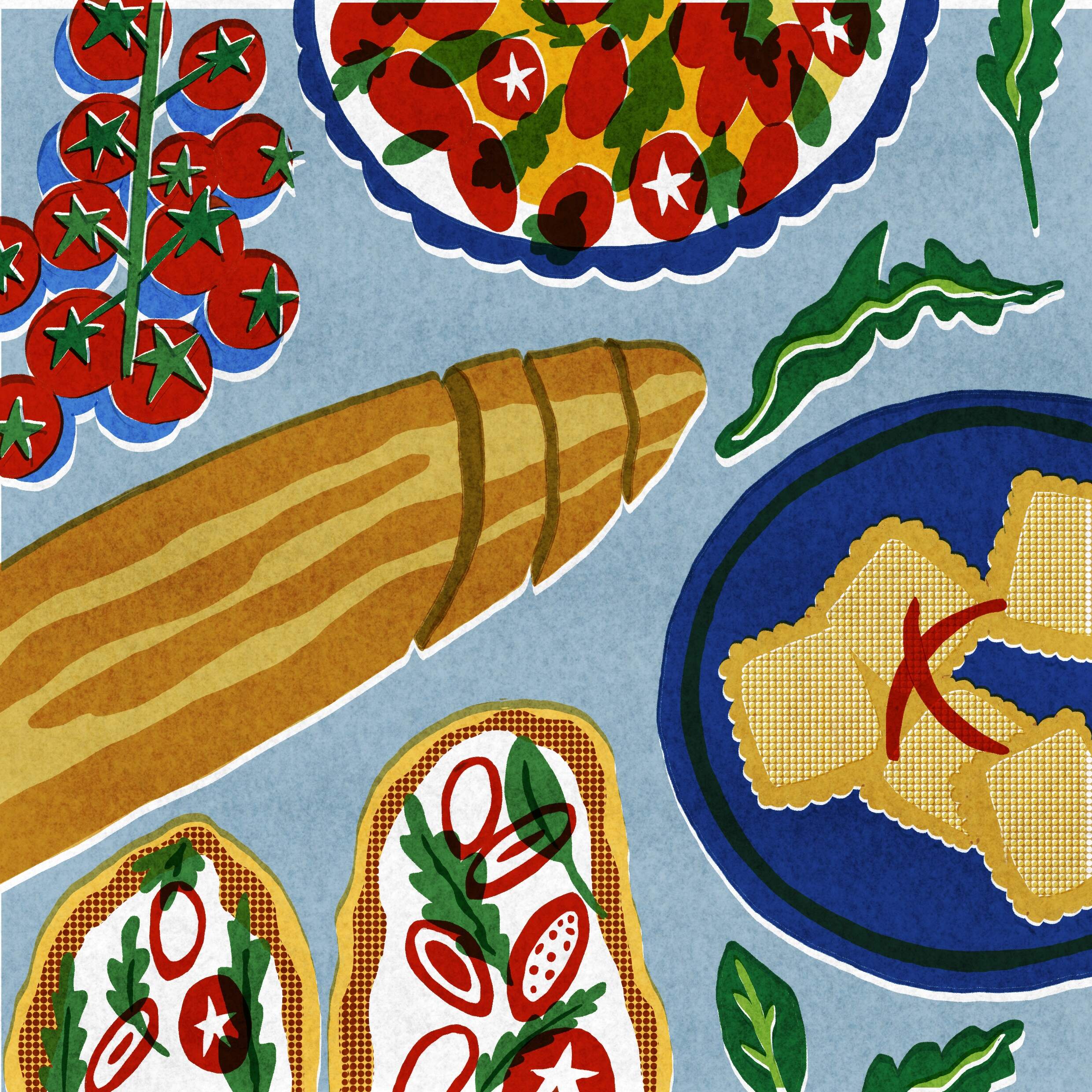 11. Now, tell us a little more about you as a person: what is your favourite food?
That is probably the hardest question to ask me as I love too many foods. I am obsessed with cheese, I just think it makes every dish better, so I'll have to say that. Although sushi is a close second.
12. Favourite book?
Probably 'East of the Sun and West of the Moon' which is illustrated by Kay Nielsen. My mum got me this book last Christmas, it has such beautiful illustrations in it, I like to look through it when I'm not feeling that creatively inspired.
13. Favourite genre of music?
I like music from so many genres, Motown music always makes me happy as it reminds me of my mum. However, my guilty pleasure is cheesy 80s ballads.
14. What are your hobbies?
Recently, I've been making my own jewellery, which I really enjoy. It was a lockdown hobby but I'm still keeping it up and potential may start selling them on Etsy!
15. If you weren't an artist, what would you be?
Maybe a Chef? I don't think I'd be a very good one but I love the idea. As someone who's really excited about food -both taste and appearance, I feel like I'd have a passion for it!