Instagram:
@voluptuary_ceramics
Website:
www.voluptuaryceramics.com
1. What's your story? Where are you from?
Hi, I'm Emma, an artist and ceramicist from Sydney Australia. I have been making both sculptural and functional objects under Voluptuary Ceramics and trying to navigate a space where my work can exist both in galleries and exhibitions as well as be more accessible through my online store and via markets.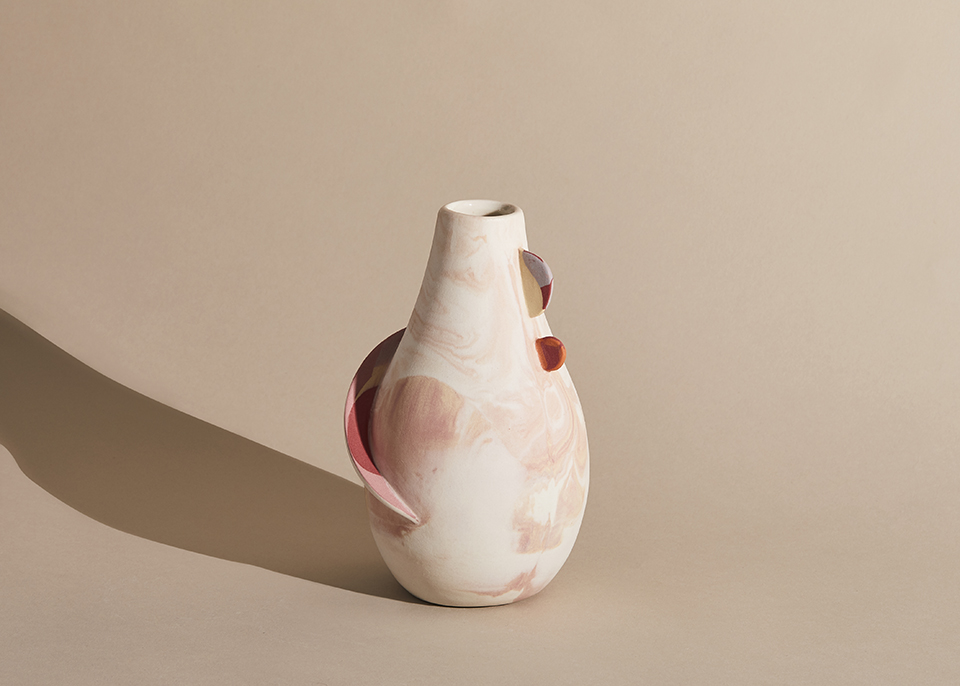 2. Tell us about your aesthetic.
Folded, curvaceous and round shapes have always been of interest to me alongside an exploration of colour. My aesthetic is a real mix of familiar fleshy, weighted abstract forms against a backdrop of dusty pastels colours and visceral flowing fabrics. If it's pink and fluffy or full and juicy it will have caught my attention, like a bower bird but with a really specific interest in exploring femininity.
3. What is your favourite medium and why?
At the moment Ceramics, I love how tactile it is and that I can physically get my hand dirty every single day.
4. What is your artistic process like?
Creative chaos, I like to call myself a professional mess maker. I love experimentation and the process of making. The developmental phase of making work is the most addictive to me, from the creative planning and workshopping of a new idea to the hands-on, messy, muddy trial and error. The possibilities of making in ceramics is its own addictive labyrinth. There are never-ending rabbit holes of exploration into form, colour, texture and design that can lead you in any direction. The pieces I make in Voluptuary use a combination of hand-building and slip casting and all the pieces are made from coloured porcelain.
5. Who and/or what inspires your work?
I am fascinated with the physical human body and our relationships.I think the human body is beautiful, a moving live sculpture that is completely unique to each individual. Specifically, I like the rolls and folds of the body like a belly because it can be viewed away from a gendered or sexual lense and appreciated more simply for the beauty in its undulating shapes. As for artists, I love the works of Petrina Hicks and Patricia Piccinini also classics like, Helen Frankenthaler, Marina Abramoivc Monet, Chagall and Dali.
6. What role does art play in your life? How does it change the way you view the world?
I have studied and worked in the arts my entire life so I would say that art has given me a direction and taught me when to make with purpose and intention and when to make because you enjoy it and that both are equally valid. An arts education has made me highly analytical and much more curious about the 'whys' of life rather than the answers.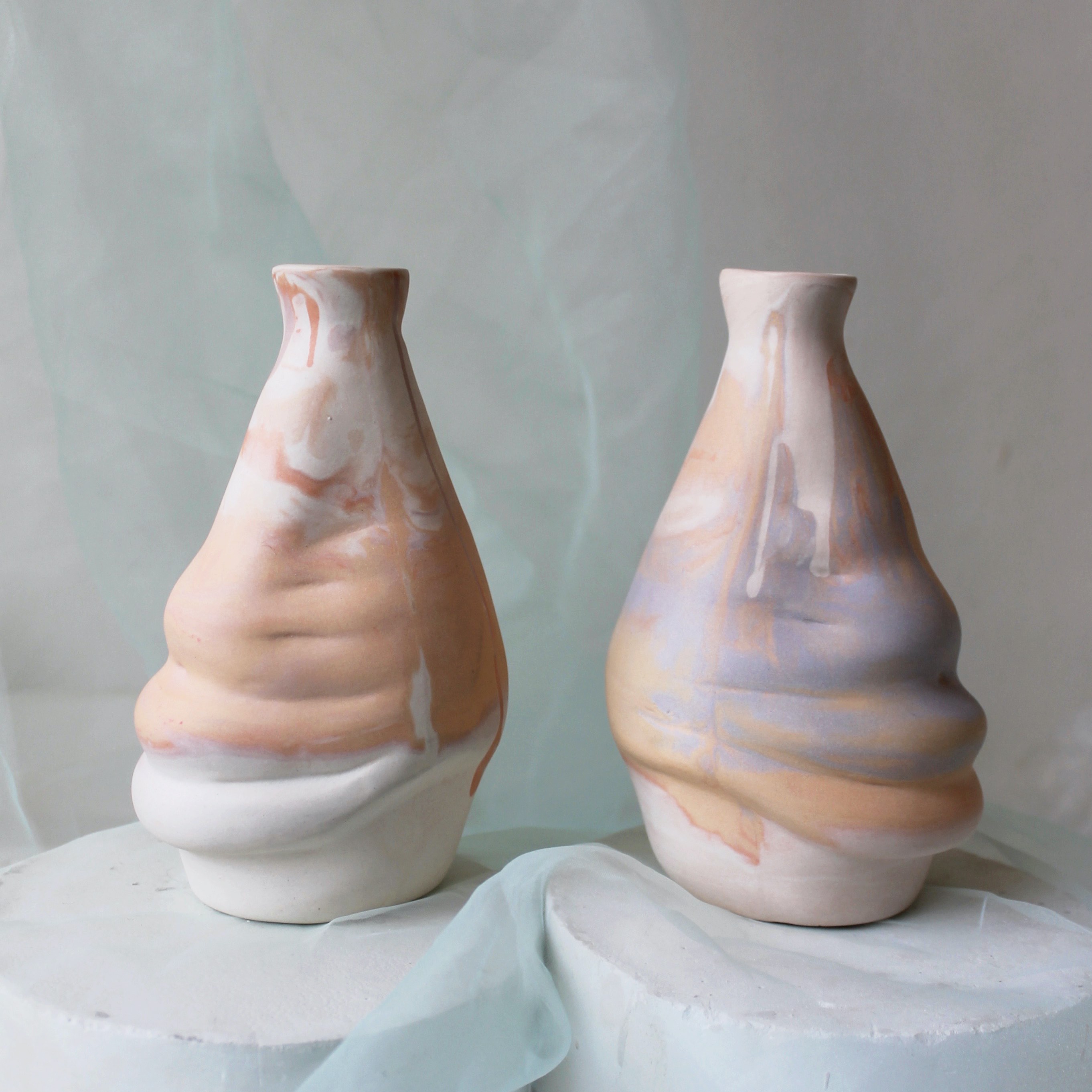 7. Where did you study?
I studied a double degree in Arts (Gender Studies) and Visual Arts ( ceramics and installation) at Unsw Art and Design in Sydney Australia and spent a semester abroad in America at Alfred Ceramics in Upstate New York. I also studied for two years as a makeup and special effects artist which has been my job for the past 10 years.
8. Where do you see yourself in five years?
Making bigger messes, working in a luscious studio that has space for all the activities, with many plants, pets and overseas trips!
9. What about in ten?
Same but with more money ;)
10. What do you hope to achieve with your art?
I'm not sure about achieving, I just know I want to make it.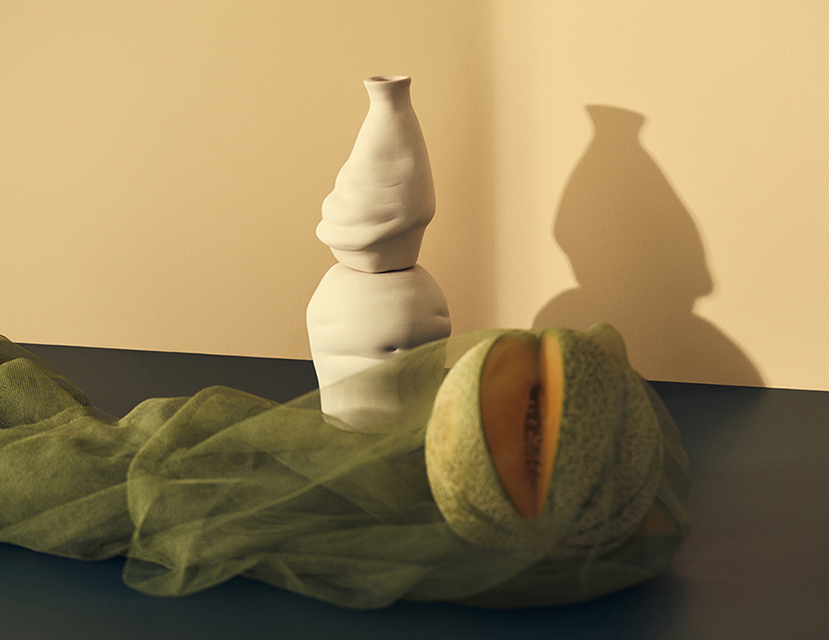 11. Now, tell us a little more about you as a person: what is your favourite food?
I call it the round food diet, pizza bagels, pancakes, donuts – anything round and beige ;)
12. Favourite book?
Dark Emu by Bruce Pascoe and Three Women by Lisa Taddeo are my most recent great reads.
13. Favourite genre of music?
In the studio, you'll find me listening to Indie Folk music but on the dancefloor, I love a classic 80s or 90s tune.
14. What are your hobbies?
I love to dance and am a frequent attendee to No Lights No Lycra – it's like a rave in complete darkness but usually everyone is sober. My partner and I will take our 1985 Nissan Urvan campervan out bush or along the Australian Coastline any chance we can to escape the city so I guess that is also technically a hobby.
15. If you weren't an artist, what would you be?
More financially stable but a whole lot less fulfilled.