Instagram:
@vteronikarart
1. What's your story? Where are you from?
My name is Veronika, I was born in Ukraine, raised in Russia, and currently I'm a Cincinnati based artist. I live and work out of my home studio with my husband Tim and a sweet puppy named Archie. I work full time creating art, running my online shop, practicing and constantly improving my art skills and my English. When it comes to art, my passions are bright colors, retro forms and styles, peoples, animals, humor and variety of all that.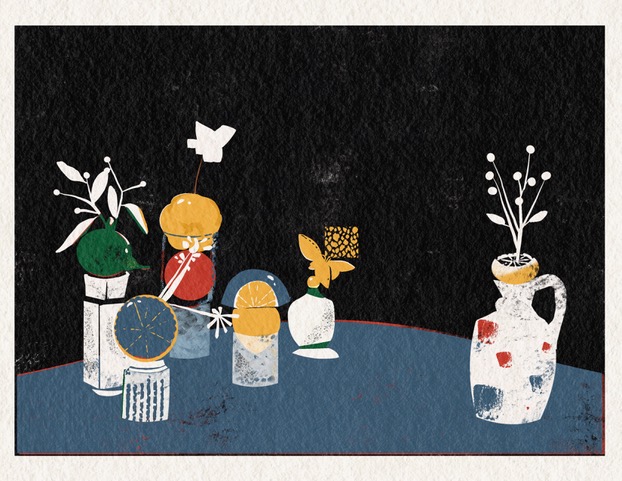 2. Tell us about your aesthetic.
It's difficult question for me, I think I am still in a process. Main inspirations for me are Japanese and European cultures and art, as well as people I see around me. Moving to the US has given me endless material for artworks. With my work, I attempt to capture fleeting moments and immediate feelings, to freeze time and to highlight the beauty and wonder in each person, environment and event.
3. What is your favourite medium and why?
I love to work in Procreate app on my iPad right now but I used do a lot of works with traditional materials, like watercolor, gouache and etc. Maybe, I will come back to the traditional art at some point.
4. What is your artistic process like?
It depends on what I'm doing. I love experimenting with various color schemes and ideas. As for me, It is very important to have an idea behind your illustration, including perspective of a painting, simple forms and colors, and mixing them all together.
5. Who and/or what inspires your work?
Hm, like I said, I like Japanese Art style, when you can see beauty in simple forms, to convey the atmosphere and mood of the moment or character of the person, weather, architecture, nature, animals. So, I mean, the idea could be anything, but it is an understandable form and transmission.
6. What role does art play in your life? How does it change the way you view the world?
Art calms me down and gets me away from all the troubles. When you are in a drawing, you don't bother other people, you feel no anger, you come to a balance and is ready to share it with others. It is an ancient craft that gives people tranquility and the satisfaction of creating beautiful things.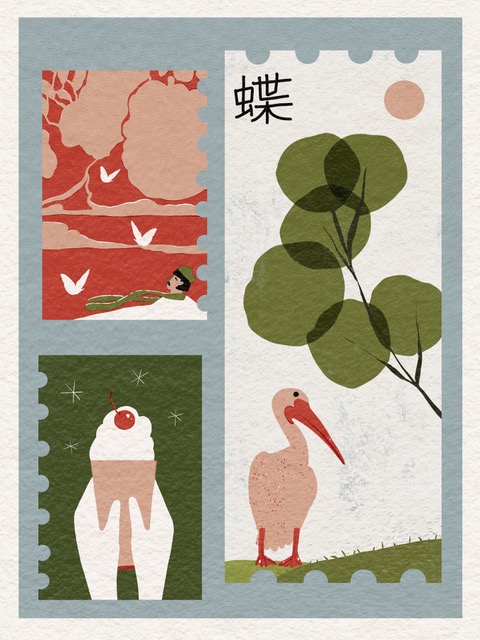 7. Where did you study?
I studied at an art school when I was a kid, then I dropped it, went to a high school, graduated from a medical college and the Kazan National Research Technological University, however art has been always my true passion. I quit my office job in March 2018, when our family moved to the US, and decided to pursue my ever growing freelance career and to start a new chapter of my life as a spirit independent illustrator.
8. Where do you see yourself in five years?
Likely in Europe =), I mean location wise. I want to travel more and step by step improve my artworks with new skills, materials and inspirations.
9. What about in ten?
It is such a difficult question. Ask me about that in a couple of years, plans are changing all the time.
10. What do you hope to achieve with your art?
I would love to connect with other artists, get more friends in this area, improve my own style, and open some shops where people will be happy to get my art and stationeries.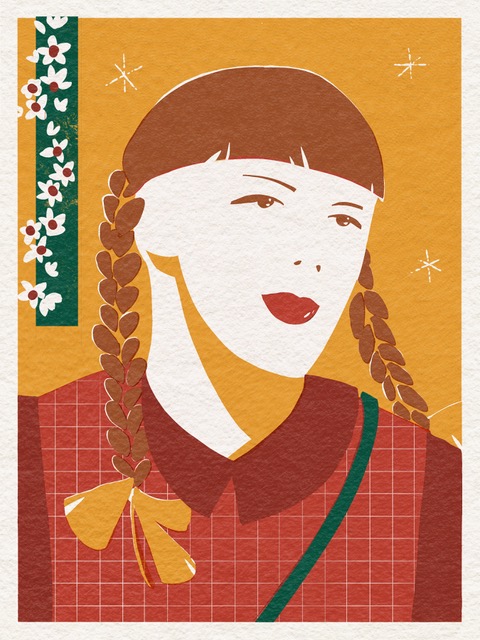 11. Now, tell us a little more about you as a person: what is your favourite food?
I love Russian, Italian and Japanese food! Yes, Sometimes it is not that healthy food, but I'm trying to eat some simple meals in my daily routine, like fish and vegetables, vegan food, more salads.
12. Favourite book?
I don't have one, it's always changing. Currently I'm in love with the Foundation series by Isaac Asimov
13. Favourite genre of music?
Jazz, Jazz and more Jazz
14. What are your hobbies?
Workout, reading, travels, meditation, and also my small "garden" at home, I love to care about my plants. And yes, I do love spending time and walking with my dog.
15. If you weren't an artist, what would you be?
I would be in marketing or advertising. I think I'm great with people and coming up with new ideas that can improve our lives.