Instagram:
@wadecowin
1. What's your story? Where are you from?
I'm from New Zealand. I started life in a house bus, after that I was homeschooled in a remote and isolated Bay where I slept in a woodshed. I spent a lot of time working shitty jobs and illustrating offensive zines that no one would buy. I now live in Wellington, NZ with my girlfriend and daughter. By day I work for digital agency Resn, at night I try to draw or work on my fallout shelter.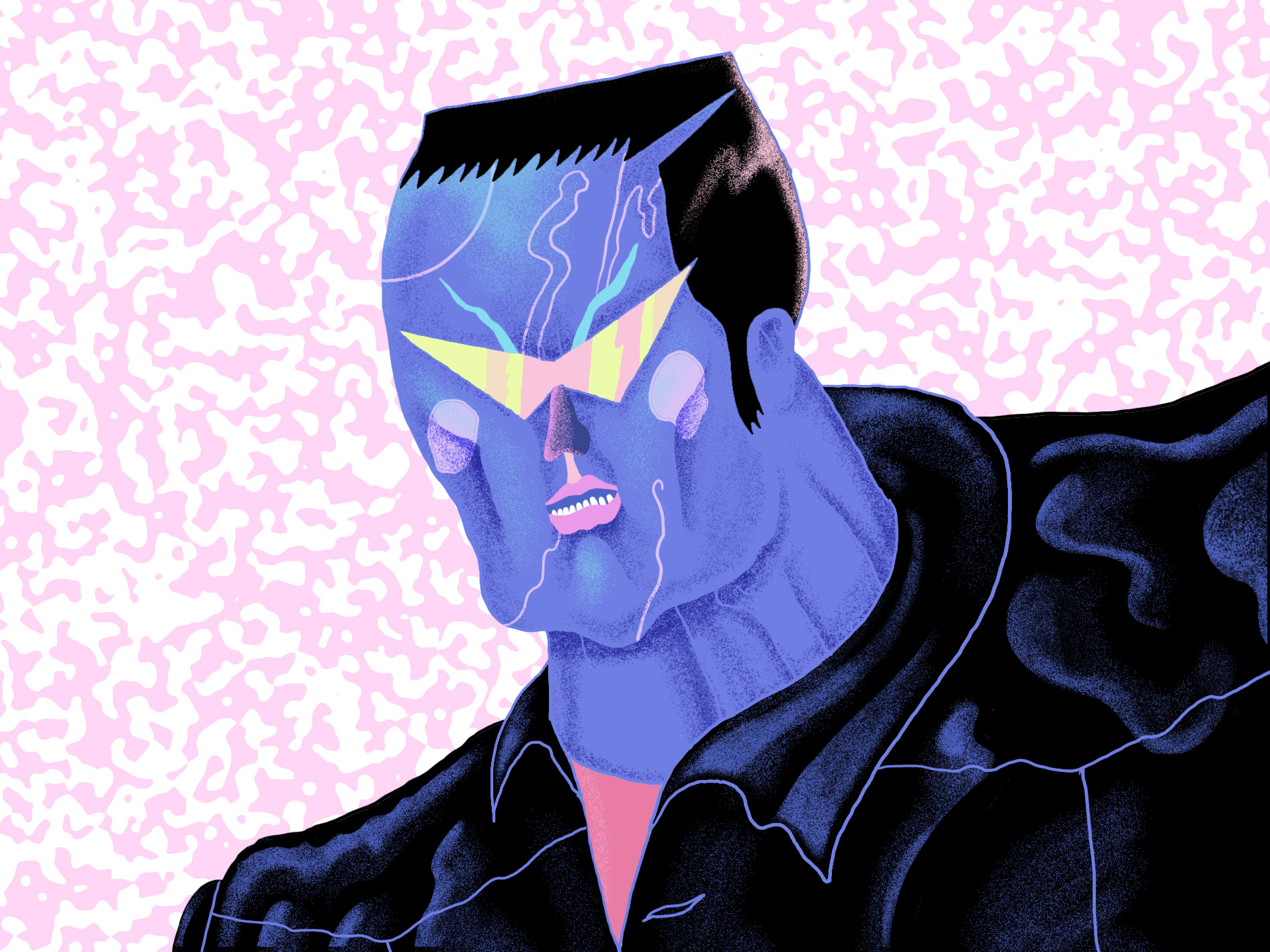 2. Tell us about your aesthetic.
Cyborgs, cyberbullies, wetware, patterns, bright colours, too much purple, simple biro lines or textured brushes, probably #fuckEarth scribbled somewhere in the background. I try to keep my style evolving.
3. What is your favourite medium and why?
Bic Fine Black biro for lines IRL. Emojis. Photoshop for everything else. Happy to shill for either, HMU.
4. What is your artistic process like?
I often write up illustration scenarios on my phone, it's mostly nonsense like:"Liquid pizza" or "Self driving car takes hostages". These always turn out to be completely fruitless when I sit down with my sketchbook. I'm trying to develop a process where I avoid pencil work entirely and just go straight to biro. I think there's an interesting balance of energy and naivety that gets lost if I labour over an illustration too long. Basically I let my subconscious do the work out of sheer laziness. After I've finished with my drawing in the real world I take it into photoshop and either colour perfectly inside the lines or use it as a guide for a completely digital work. Other times I just sit on the couch and imagine I had done some work then feel proud of myself.
5. Who and/or what inspires your work?
I draw inspiration from themes like cyberbullies, human ineptitude, corporate dystopias and the general ubiquity of technology. So basically, everyday life with a touch of artistic license. I also get really inspired seeing all the incredible illustrators going ham on instagram atm.
6. What role does art play in your life? How does it change the way you view the world?
It's a constant source of anxiety.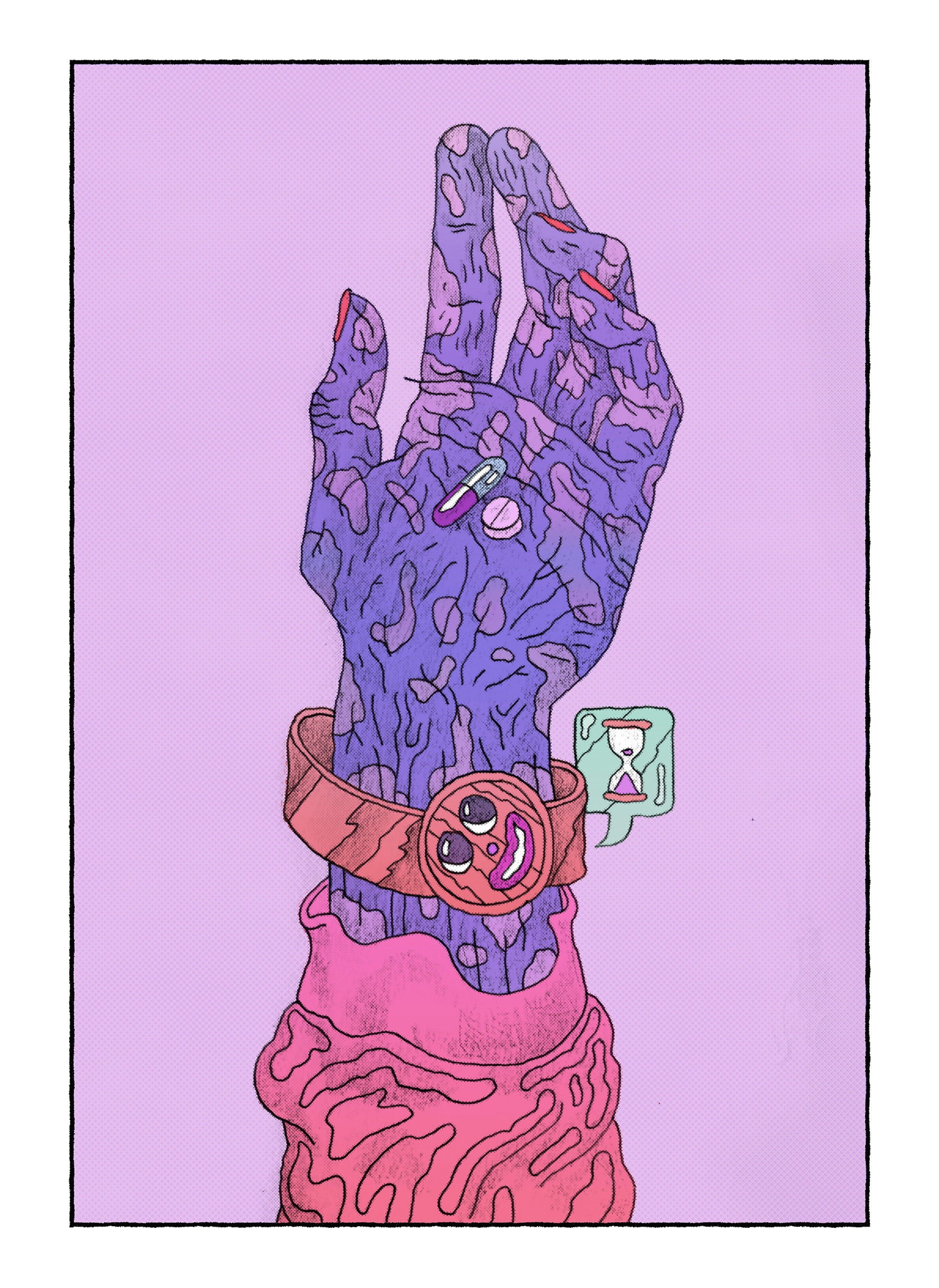 7. Where did you study?
I'm self taught so I learnt all of my bad habits from myself. You know they say you can't teach an old dog new tricks? Evidently the same is true of people. But I can't encourage institutionalization.
8. Where do you see yourself in five years? Working in an agency?
I'd love to do some bigger projects, maybe a bit of animation, prints, a themepark. I illustrate for fun, so my main goal is to keep enjoying the process. Of course I'm going to have to enjoy it because machine learning and AI are going to be churning out art while humans are relegated to watching youtube ads 24/7.
9. What about in ten?
In ten years time I see myself struggling to survive in a brutal post-human world, then realising there's no point because I'm a hologram.
10. What do you hope to achieve with your art?
I hope one day somewhere out there someone stops for a minute amongst the suicidal self-driving cars, AI celebrities, cyborgs having their central nervous system held to ransomware, the obsolete humans. They observe the horror before them and says under their breath: "the future is just like Wade drew it." Outside of that I'm happy just exploring illustration.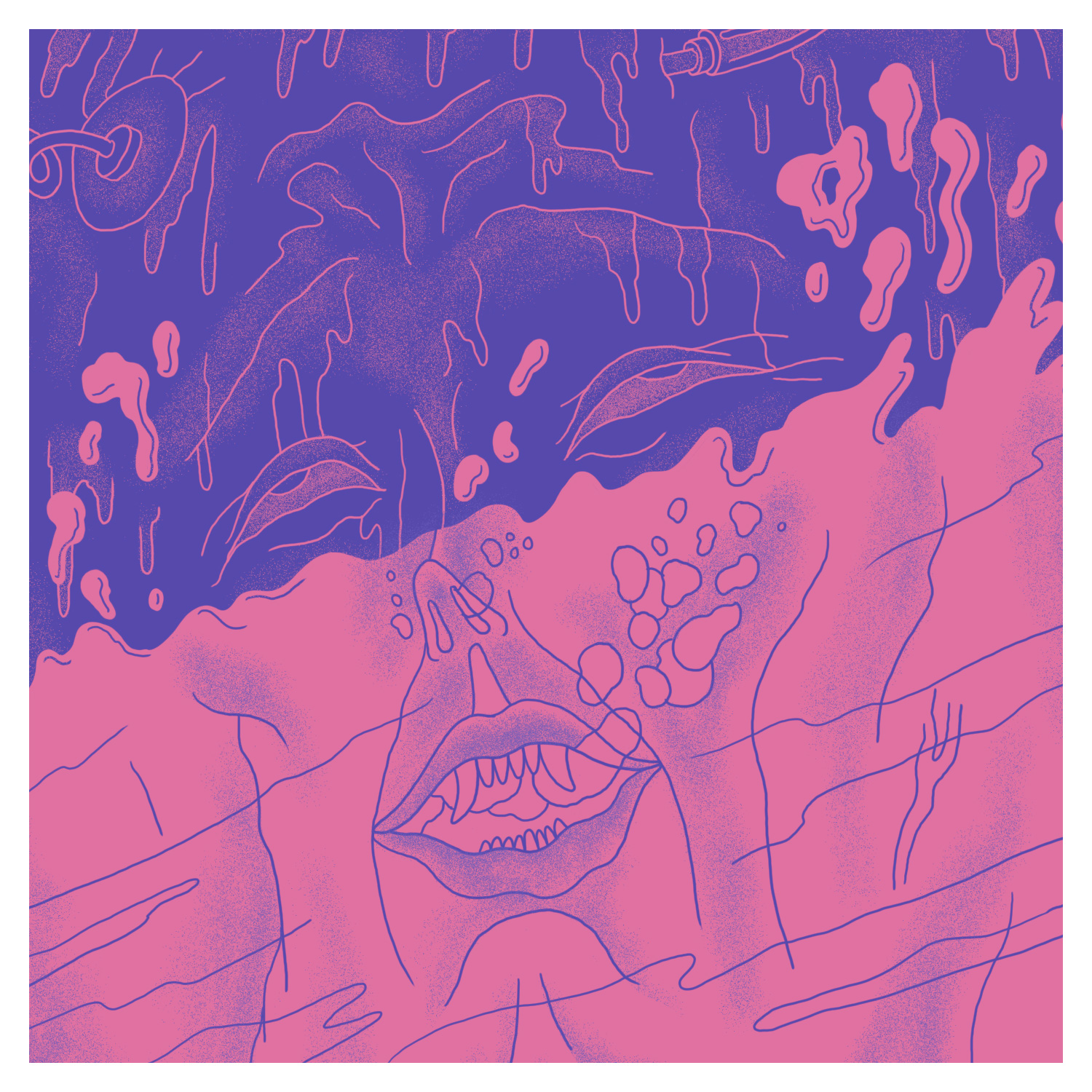 11. Now, tell us a little more about you as a person: what is your favourite food?
My dream is to quit food and consume nutrients through a pill so I can focus my time entirely on my main passion: Being fatigued.
12. Favourite book?
I use to like books like The Stranger, Less than Zero, Neuromancer, Snow Crash, A Brave New World (better than 1984, come at me.) but now I just read fake news on the internet like everyone else.
13. Favourite genre of music?
This is a hard one. Lately I've been listening to stuff like Gets Worse, Prurient, pharmakon, Oil Thief, The Haxan Cloak. Some of my classic dependable are Skinny Puppy, The Mint Chicks, Big Black, Health. That is my favorite genre.
14. What are your hobbies?
Just the drawing. That's actually all I want to do.
15. If you weren't an artist, what would you be?
Obsolete.