Instagram:
@waldemar_st
Website:
www.waldemarst.com
1. What's your story? Where are you from?
Hiya! I'm Waldemar. I'm an illustrator and graphic designer currently living in Manchester, United Kingdom, where I study and work. I'm originally from a small town southwest of Poland. When I was 19, I left my country and moved to London. I also lived in Glasgow for a while.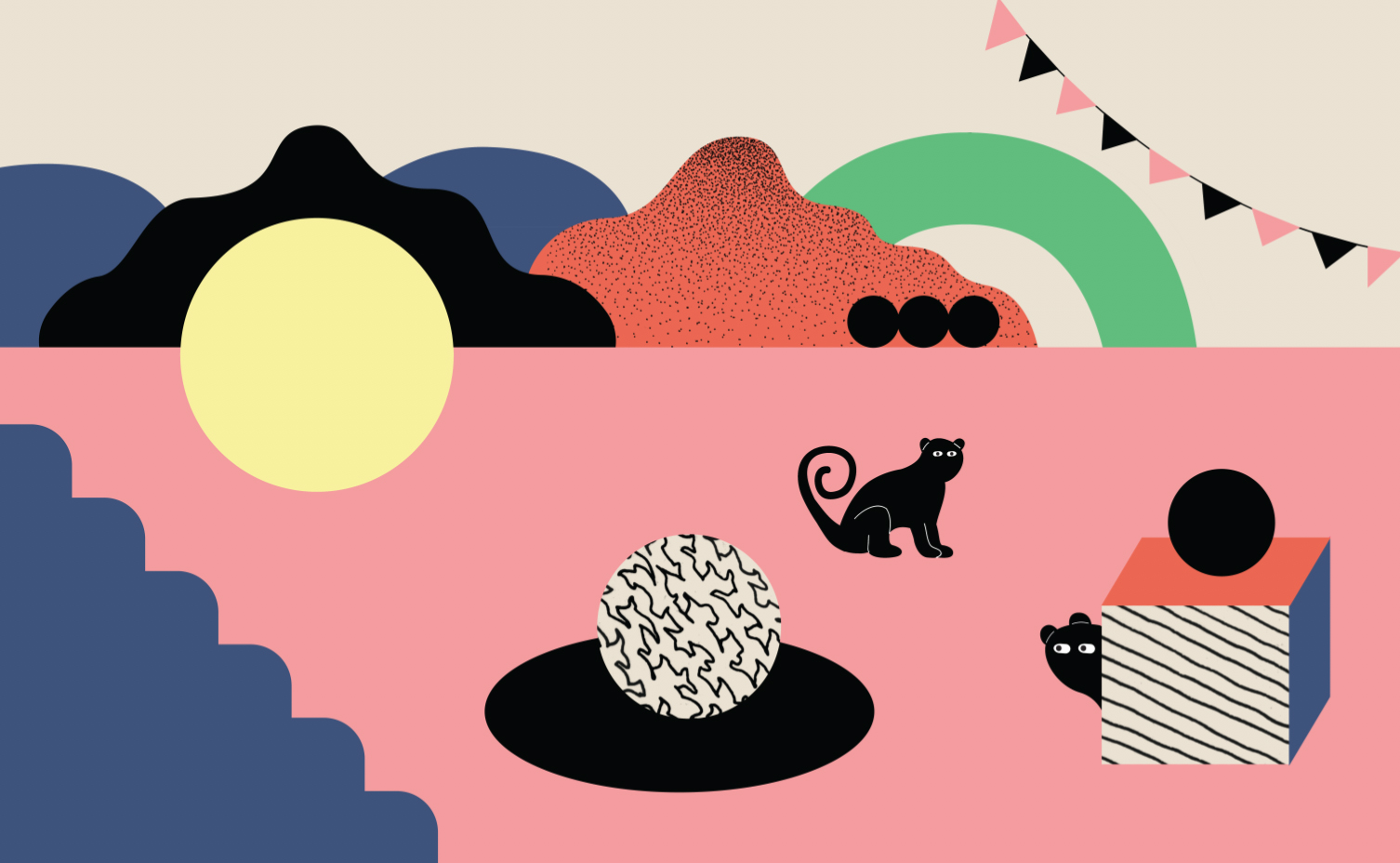 2. Tell us about your aesthetic.
It constantly evolves. However, I feel like I've always been drawn to minimalism. It fascinates me how much you can say with simple solutions. I love colours, contrast and bold, basic shapes. Most of my work is concept-oriented, however, I also like making things that are simply nice to look at.
3. What is your favourite medium and why?
For the last 3 years, I've been experimenting with different media and techniques, especially when I was at college. I think I've tried almost everything. I even did a performance piece once! I like making collages using coloured paper and handmade patterns. It just calms me down. I also enjoy printmaking and I would love to incorporate it more into my work. Lately, most of my illustrations are created digitally and I'm starting to miss the organic feel of the work.
4. What is your artistic process like?
It really depends on what I'm working on. There is always a different approach, whether it's a publication or a poster. It usually starts with an idea rather than a sketch. With illustration, I'm rather impulsive. I often find myself doodling in my sketchbook while being on the train or in a cafe. Then, I try to work around it till it's ready to get scanned and developed further. When I work from home, I always put some music on and make myself a cup of peppermint tea. In the end, it's all about me enjoying the creative process. A while ago, I used to work for long hours without drinking and eating, but I feel like I'm too old for that now, hehe.
5. Who and/or what inspires your work?
I'm inspired by people and their stories, everyday situations, conversations. The great source of inspiration is the work of amazing artists from the Polish School Of Poster such as Henryk Tomaszewski or Jan Mlodozeniec, as well as more contemporary designers and illustrators from all over the world. I'm definitely very influenced by Eastern European art in general though. I've always been proud of my country's cultural heritage.
6. What role does art play in your life? How does it change the way you view the world?
Art plays a huge role in my life. It's a way of living. I might sound very dramatic, but it keeps me going and makes me want to wake up in the morning. For me, it's a way of expressing myself and dealing with the outside world. For the last few years, I have definitely become more aware of design/art around me. I enjoy things like a colour combination on someone's t-shirt or I get annoyed with a badly designed poster I pass every time I'm on my way to work.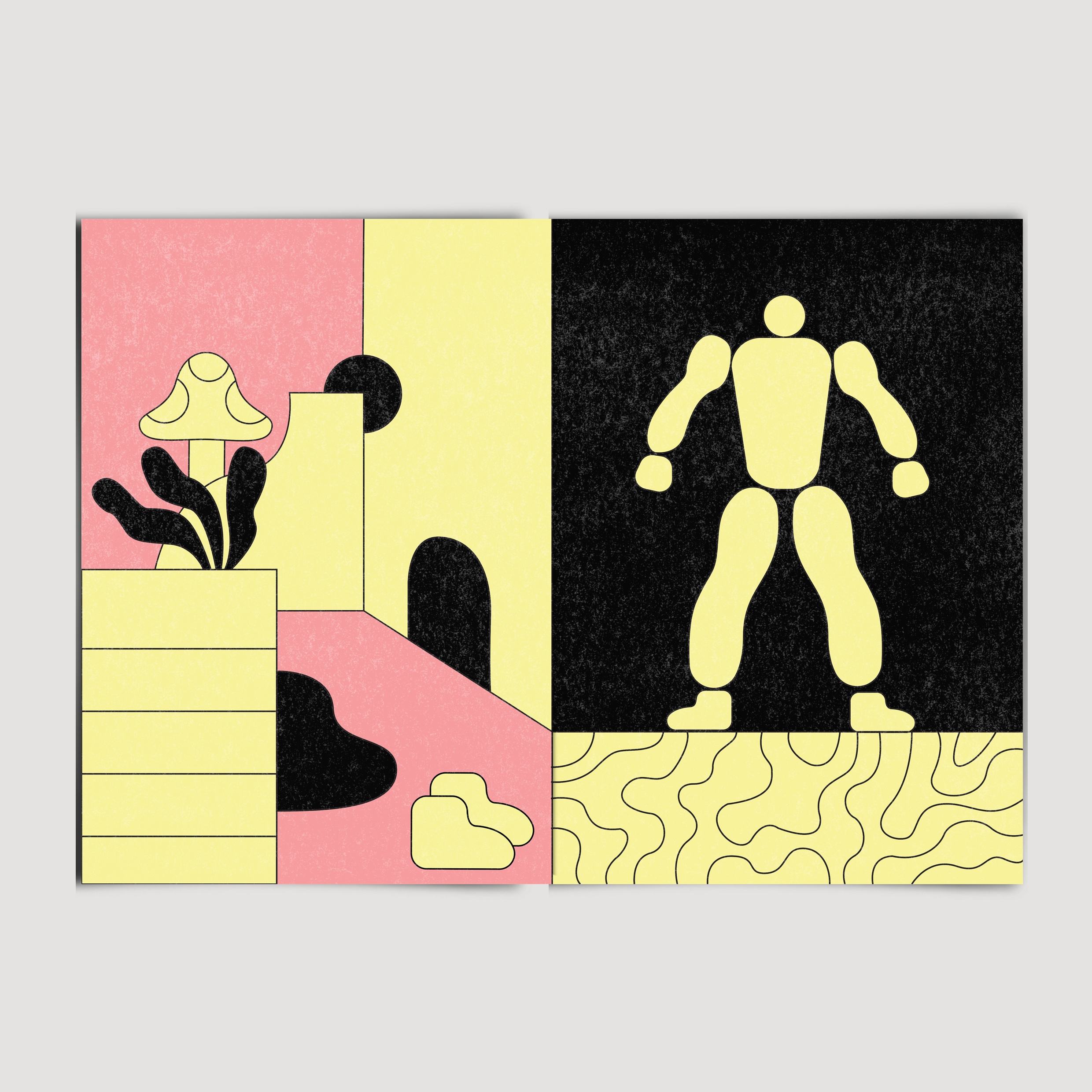 7. Where did you study?
I'm currently studying Graphic Design at Manchester School Of Art.
8. Where do you see yourself in five years?
I actually have specific plans. At the moment, I'm trying to stay focused and work hard to achieve them. However, I think that the beauty of working in a creative industry is that you never know what is going to happen. It's exciting and you constantly need to challenge yourself. There's always something new to learn and someone to collaborate with. I'd love to be working with more illustrators, brands and artists from all over the world. Maybe I'll open my own studio or travel more while working as a freelancer. Only time will tell.
9. What about in ten?
Probably New York or Paris, or a small house in the Scottish Highlands! I haven't decided yet, hehe.
10. What do you hope to achieve with your art?
The ultimate goal for me is to let people enjoy my work and take whatever they want from it.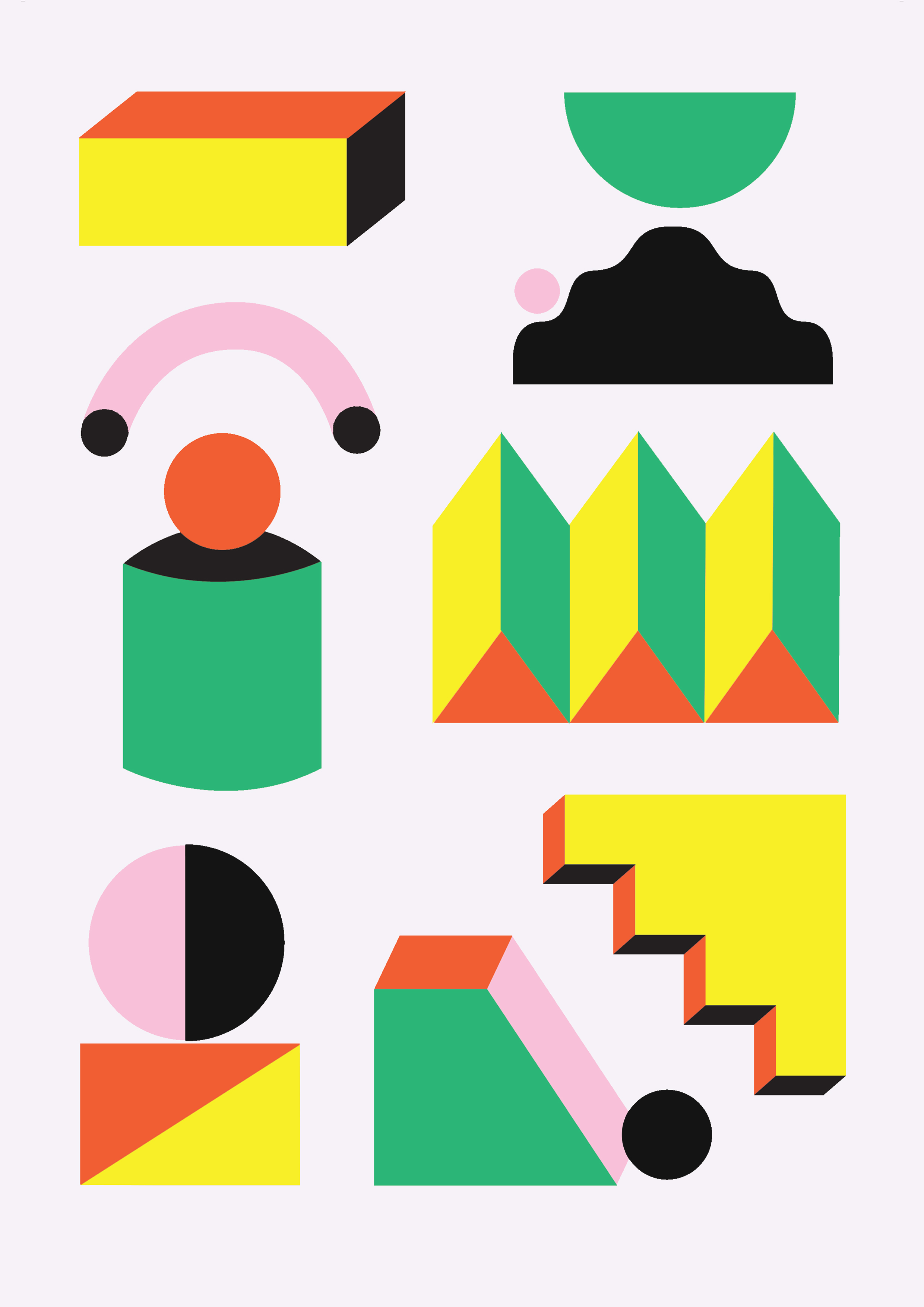 11. Now, tell us a little more about you as a person: what is your favourite food?
Potato dumplings with gravy and red cabbage, made by my beloved mum. Yum!
12. Favourite book?
Animal Farm by George Orwell.
13. Favourite genre of music?
It really depends on my mood! I love music in general, from cheesy 80's tunes to the underground experimental rock of the 60's. But If I had to choose I'd probably go for Britpop and bands such as Blur, Suede or Pulp. I have a big love for Damon Albarn.
14. What are your hobbies?
Apart from drawing? Baking, reading, watching films.
15. If you weren't an artist, what would you be?
I genuinely have no idea.